If you're like me, finding a new hiking shoe can be quite a commitment. You're looking for a shoe that's going to last for the next couple of years, most likely through some brutal conditions! It's no easy feat to find something that's going to have your back in the wild. Luckily, I've had my fair share of experimenting with hiking shoes, and know my way around a shoe.
Today we're going to be diving specifically into Arc'teryx hiking shoes. Arc'teryx is one of the world's top brands in outdoor gear, and they are often known for their exceptional quality.
Most professionals in the industry rely upon their intensive knowledge of the outdoors. By the end of this article, you're going to know what to look for in a pair of hiking shoes, get a list of my top recommendations for Arc'teryx hiking shoes, and get a few alternatives to consider if you're still not sold.
Let's get hiking!
Bottom Line Up Front
The Acrux TR GTX Boot is the best hiking shoe on this list if you're looking for a middle-level investment. These shoes will get you through most standard hikes with reliability, and a bit of style. I use these shoes for 90% of my hikes. The only time I deviate from these is if I'm looking to trail run (in which case I'll use the Norvan SL 2,) or if I'm doing a winter ascent (where I'll use the Acrux LT GTX Boot.)
Things to Look for in Hiking Shoes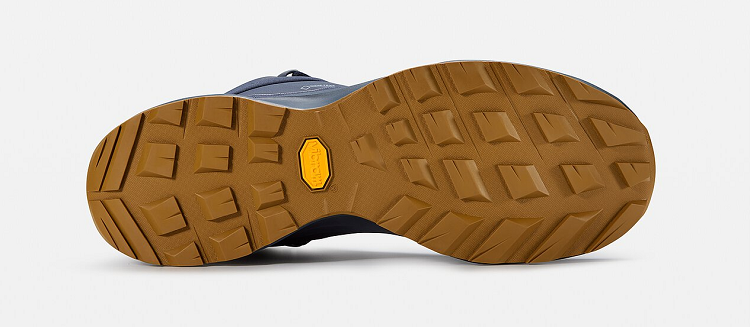 Let's start by taking a look at what I normally look for in hiking shoes.
Hiking Style
The very first thing that I look for when checking out new hiking shoes is the style. What is the shoe intended for, and what do I plan on using it for? Arc'terx divides its shoes into three main purposes- Trail Running, Hiking and Trekking, and Alpine and Rock Climbing.
Trail Running shoes are generally aimed to be as lightweight as possible, and often don't have the intense level of protection that other hiking shoes can have. They're the best shoes to wear if you're planning on running in non-technical terrain, or even if it's a hot day and you want something lightweight and airy to hike in.
Hiking and Trekking shoes are for moderate-level hiking trails. You might have to grip a couple of rocks, walk across slippery surfaces, and want a built-in warmth system. For most people, Hiking and Trekking shoes are the appropriate option.
The top-of-the-line shoes with Arc'terx are their Alpine and Rock Climbing shoes. These are meant for extremely technical expeditions. If you're worried about exposure, intense grips, or harsh conditions, these are the shoes for you. They'll keep you protected, while also maintaining maximum warmth and weather sealing.
Fabric Type
Moving along, the next thing that I generally look for in a hiking shoe is the type of material it's made out of. Since Arc'teryx is a top-tier brand, I can simply assume that the materials they are using are the best. However, it's nice to know if a boot is made out of Gore-tex, leather, or any other more breathable materials. This can make a big difference in your hiking experience, depending on the conditions you're trekking through.
Cut Size
The cut size is an important component of hiking shoes. Essentially the cut size refers to the height of the edges. If you're doing more technical trails, you generally want to have a higher cut size to prevent your ankle from being sprained or twisted.
For me, I always air on the side of higher cuts because my ankles have been broken before, so I know they're a bit flimsy. However, one advantage of lower-cut shoes is that you can do trail running, or any sport that requires a more lightweight model. They're also good to have if you're often hiking in a climate that's prone to high humidity or heat.
Outer Grip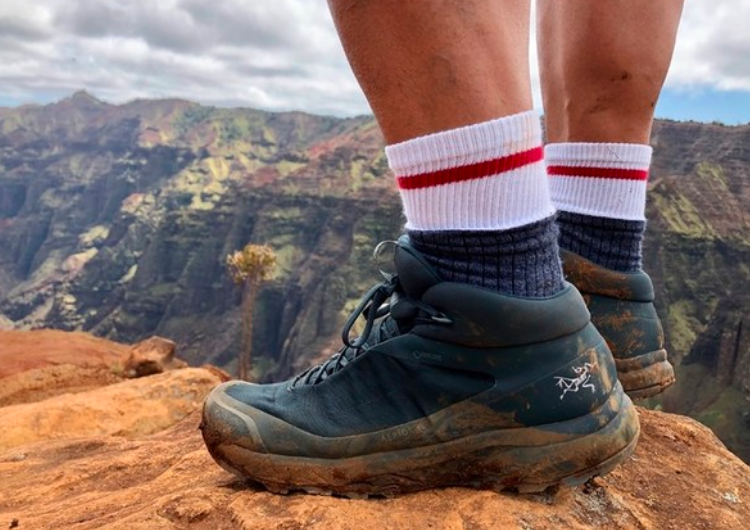 One of the first things I do when selecting a new hiking shoe is to look at the bottom. What type of grip does the shoe have? If I'm going to be doing more rugged, technical hiking, I look for shoes that have lots of grip and deep indents. This helps prevent slipping and can provide more strength on sharp rocks.
Many shoe models with Arc'teryx use Vibram technology on their soles, which is a high-quality material made to withstand even the toughest of rocks.
Design
The final thing that I look for in a hiking boot is the design. What does it look like? Even though many people tend not to care about looks when it comes to hiking, I often think it's important as a photographer.
I generally air on the side of purchasing hiking shoes that are neutral colored, like black or grey, so that I can be more expressive with my coat or shirt. If I were to wear hiking shoes that were bright blue or red, I'd have a hard time finding gear that goes well with them.
Best Arc'terx Hiking Shoes
Now that we understand what I generally look for in a hiking shoe, let's take a look at the best of the best Arc'terx Hiking Shoes. The shoes are ranked in order of lightweight to most sturdy.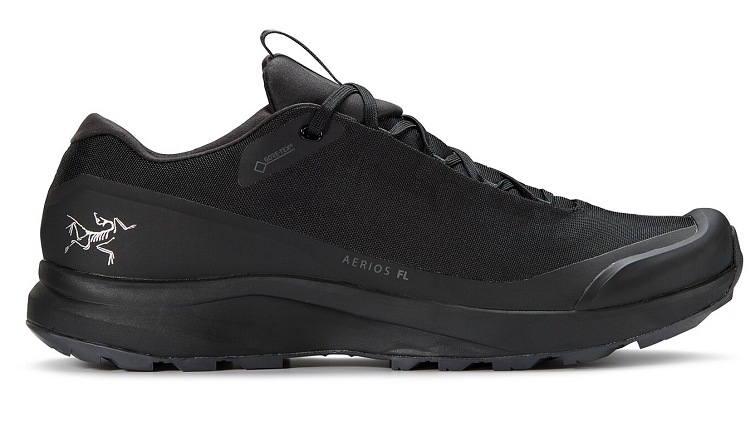 The first hiking shoes I want to highlight in this article are the Norvan SL 2 Shoes. These shoes are specially designed for maximum efficiency in the trail running world. This means they have extremely breathable material, are super light, and look snazzy.
The shoes are designed to be hydrophobic, which is perfect for those runs where you begin to encounter light rain. No one likes blisters! In addition, these shoes have a sole made out of Vibram LITEBASE technology, which is specially designed to be flexible while retaining durability.
I especially enjoy how the collar is designed- it's purposely tight to prevent small rocks or dirt from getting in your shoes.
Pros
Ultra-light trail running shoes- these are some of the lightest shoes in the industry

Vibram LITEBASE technology helps you run across rough surfaces while retaining grip and flexibility

The collar is designed to be smart and efficient for running on dirty trails
Cons
Some folks claim the fit is a bit wonky and can press hard material against your foot. However, the good thing about Arc'teryx is you can get a refund if they don't fit well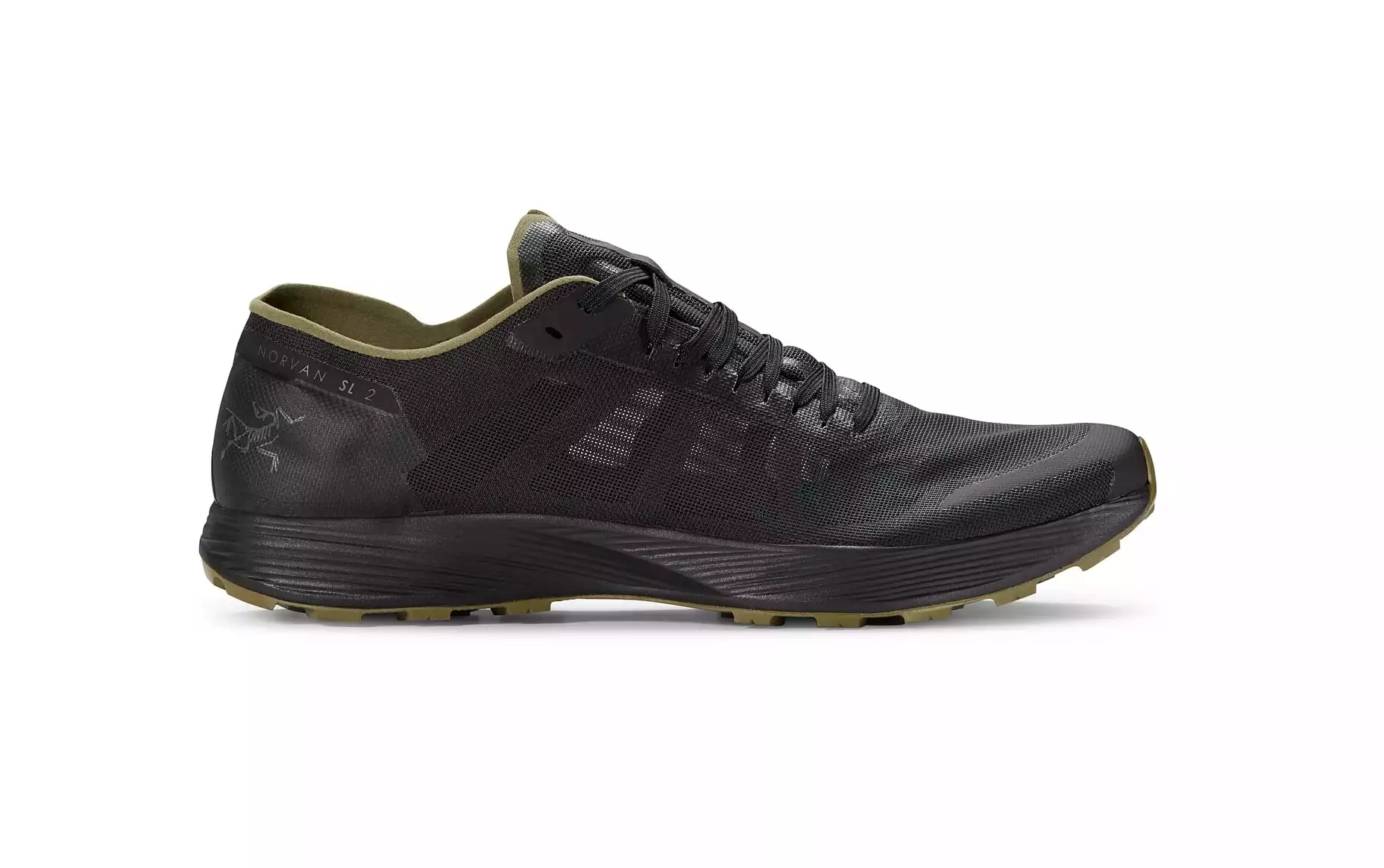 Norvan SL 2 Shoe Men's | Arc'teryx
This is the freedom of superlight trail running. Comfortable, breathable and durable, the Norvan SL 2 is one of the lightest trail running shoes made.
Check Price
We earn a commission if you click this link and make a purchase at no additional cost to you.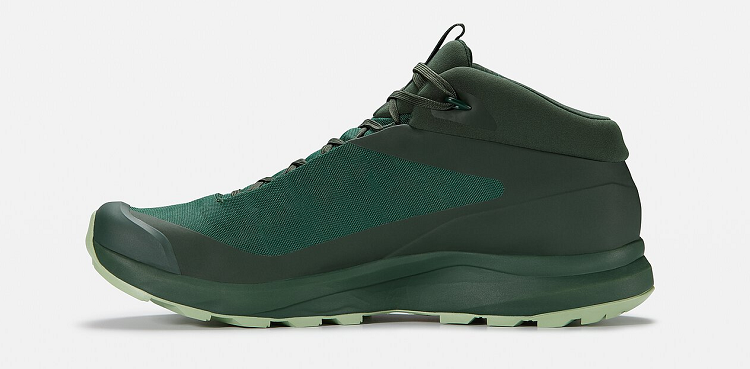 If you're looking for a lightweight but durable hiking shoe that's one step above a trail running shoe, the Aerios FL Mid GTX Shoe is perfect for you.
Being the most highly rated and popular shoe on the Arc'teryx website, these hiking shoes carry their weight. They're specially designed for Hiking and Trekking and come with a built-in Gore-Tex system to protect your feet from intense water/snow situations.
In addition, these shoes have a stronger base than the Novan SL 2 Shoes, as these are built with the Vibram Megagrip. I would also argue that these shoes are much more stable and have a better grip, which is good if you're doing backpacking or technical summer ascents.
Pros
Built with Gore-Tex to keep water/snow off your feet, while retaining heat

Have a tough base, built with Vibram Megagrip

Great for longer hikes, like backpacking or through-hiking adventures
Cons
A few complaints online about side material durability issues for long-term use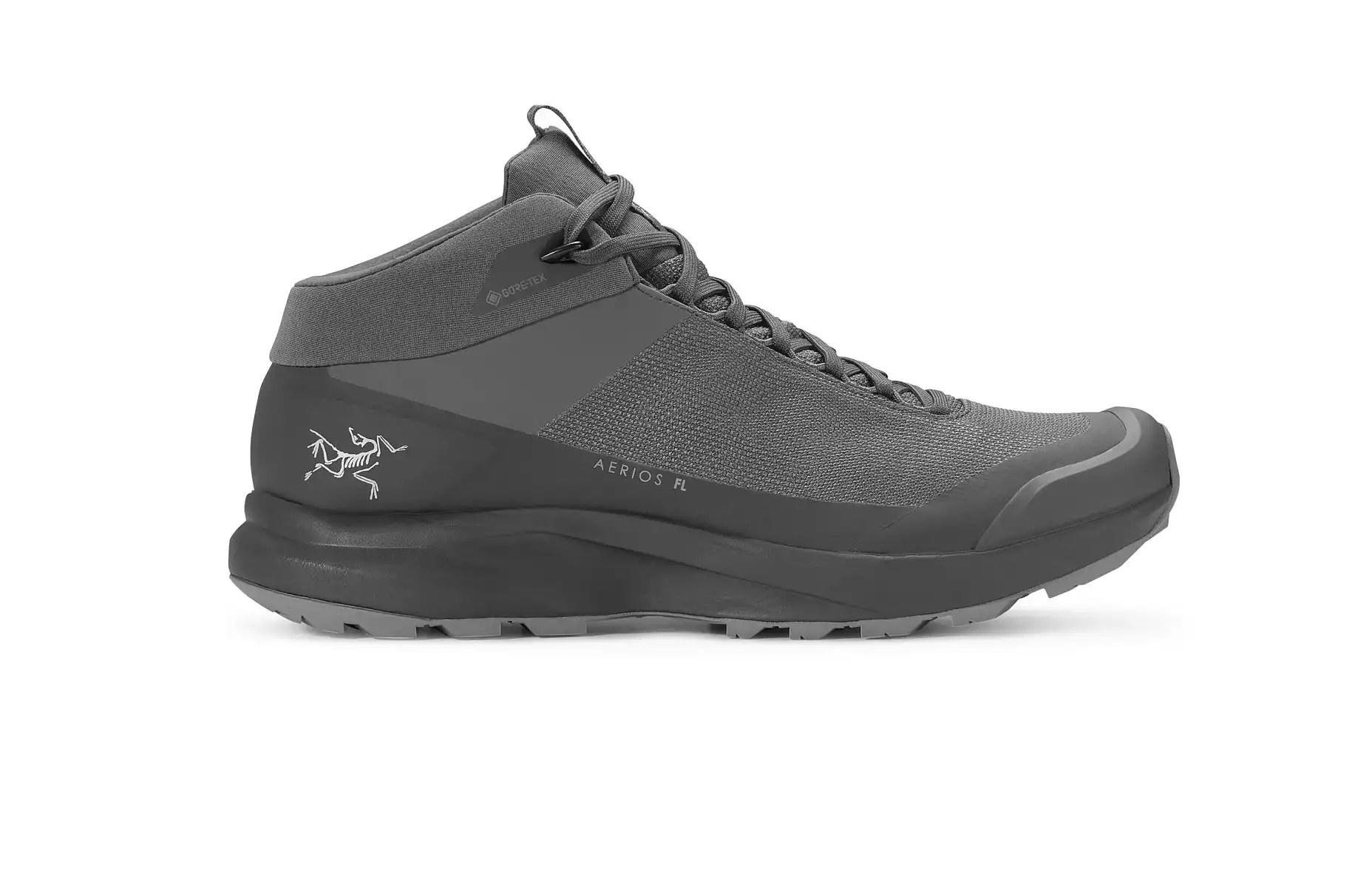 Aerios FL 2 Mid GTX Shoe Men's | Arc'teryx
Fast and light, comfortable and supportive, the Aerios FL 2 Mid GTX is for extended hikes on technical trails. The design synthesizes with your foot to minimize friction, and the collar adds support and helps seal out debris.
Check Price
We earn a commission if you click this link and make a purchase at no additional cost to you.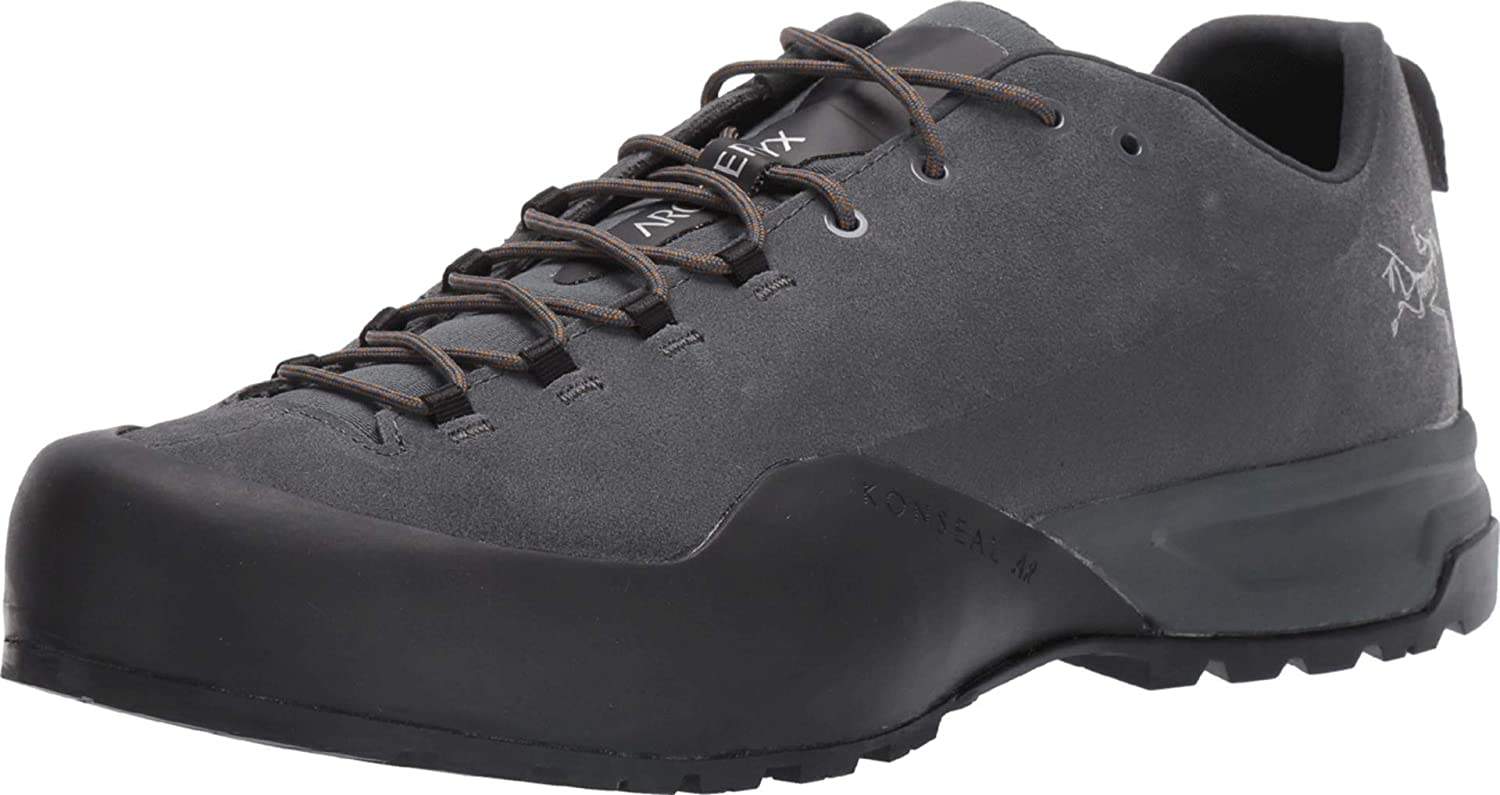 If you're an occasional climber or do a lot of rock scrambling while you are hiking, the Konseal AR shoe may be the right shoe for you.
These are the perfect mix of a hiking shoe and a climbing shoe with a rubber outsole that wraps around the outsides and comes over the toe box of the shoe and a versatile tread that has grips for climbing and lugs for hiking. They are also made of suede, so you know they will be able to handle sharp rocks and major movement.
There are also many helpful features that come with these shoes including a gusseted tongue that keeps debris from entering your shoe and an EVA midsole that makes these shoes super comfortable for any long hike. Even though these shoes are super comfy and versatile, some users have noticed them wearing out in under a year around the seams where the rubber meets suede and to the upper ankle area.
Pros
Made for multiple uses and activities, from climbing to alpine hiking
The toe cap and outsole are sharp to help with grip during climbing
Gusseted tongue
Tread is made to cause friction when climbing and on the trail
Cons
Durability isn't great around some seams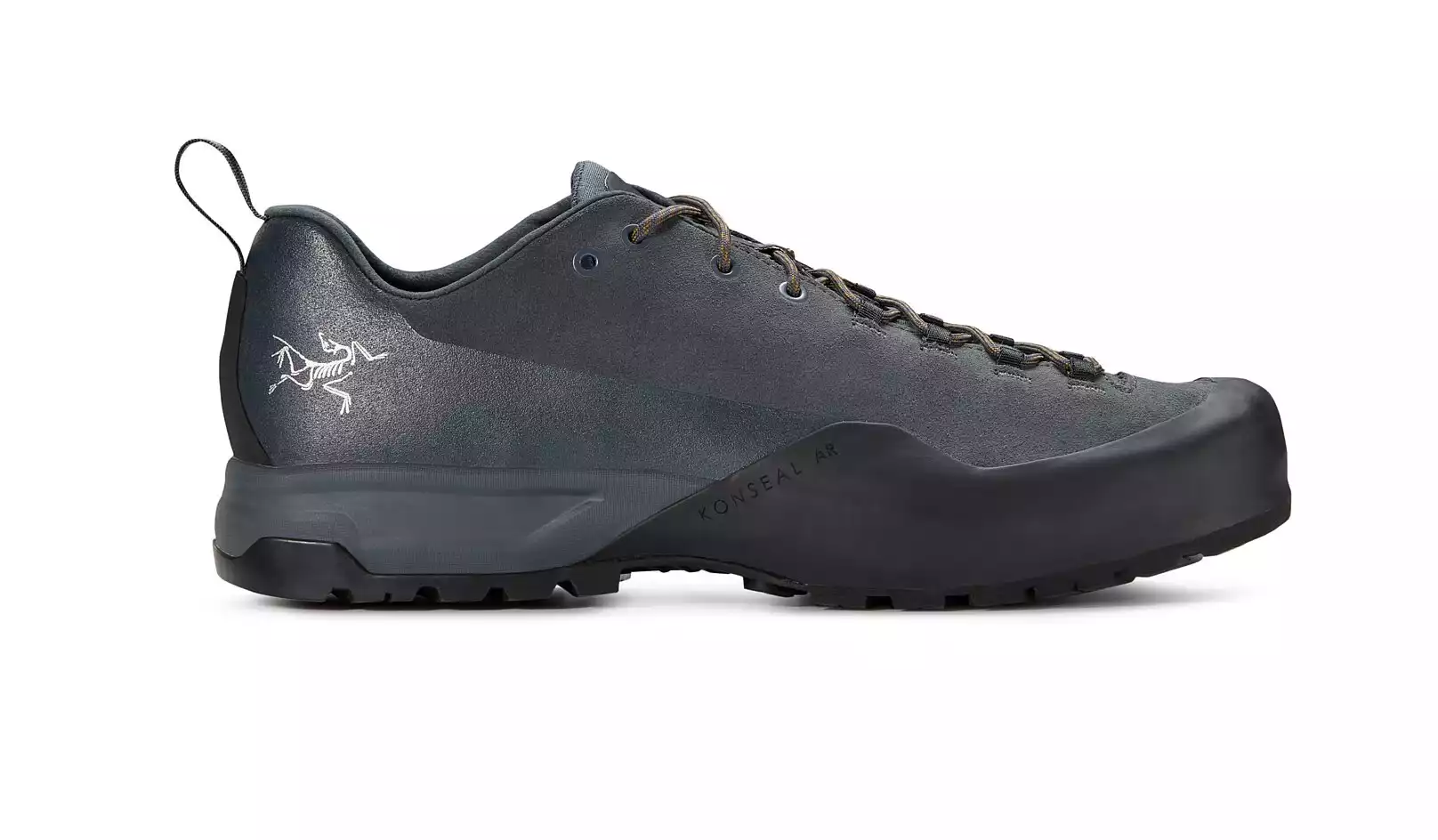 Konseal AR Shoe Men's | Arc'teryx
With its advanced, purpose-driven design inspired by alpine professionals, the Konseal AR delivers agility, comfort, and the stability and support required for technical approaches with a full load.
Check Price
We earn a commission if you click this link and make a purchase at no additional cost to you.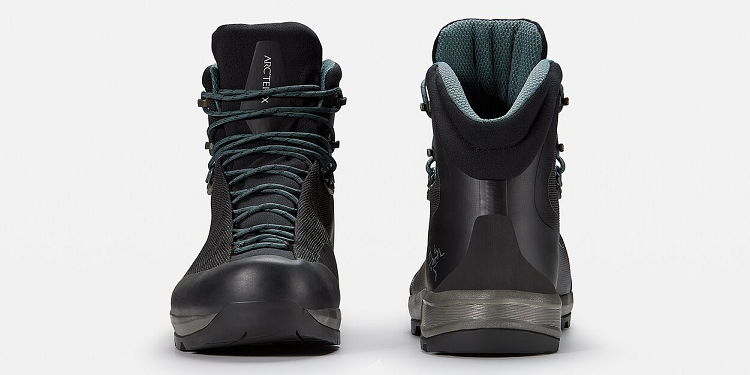 Now let's get into some of the higher-cut hiking shoes on the list. The first ones I'd recommend are my absolute favorite. The Acrux TR GTX Boot is an extremely technical shoe that's designed to last for multi-day trips through intense terrain.
However, for a shoe that's so durable, it's also extremely lightweight. One of my favorite parts about this boot is the SuperFabric upper material that is resistant to abrasion. This is perfect for those treks through branches and weeds where your shoes can get torn or scratched.
The Acrux TR GTX Boot is also designed with the Vibram Megagrip for maximum protection on the soles, and also features Gore-Tex to keep your feet warm and water-resistant. I almost always choose this shoe when going on any hike that's longer than one mile, just because it holds up so well.
Pros
Designed with an upper SuperFabric material that's resistant to abrasion

Vibram Megagrip soles are top-of-the-line protection for any type of advanced mountaineering

Features Gore-Tex to protect your feet from water/snow
Cons
Shoelaces aren't designed the best- but can be easily replaced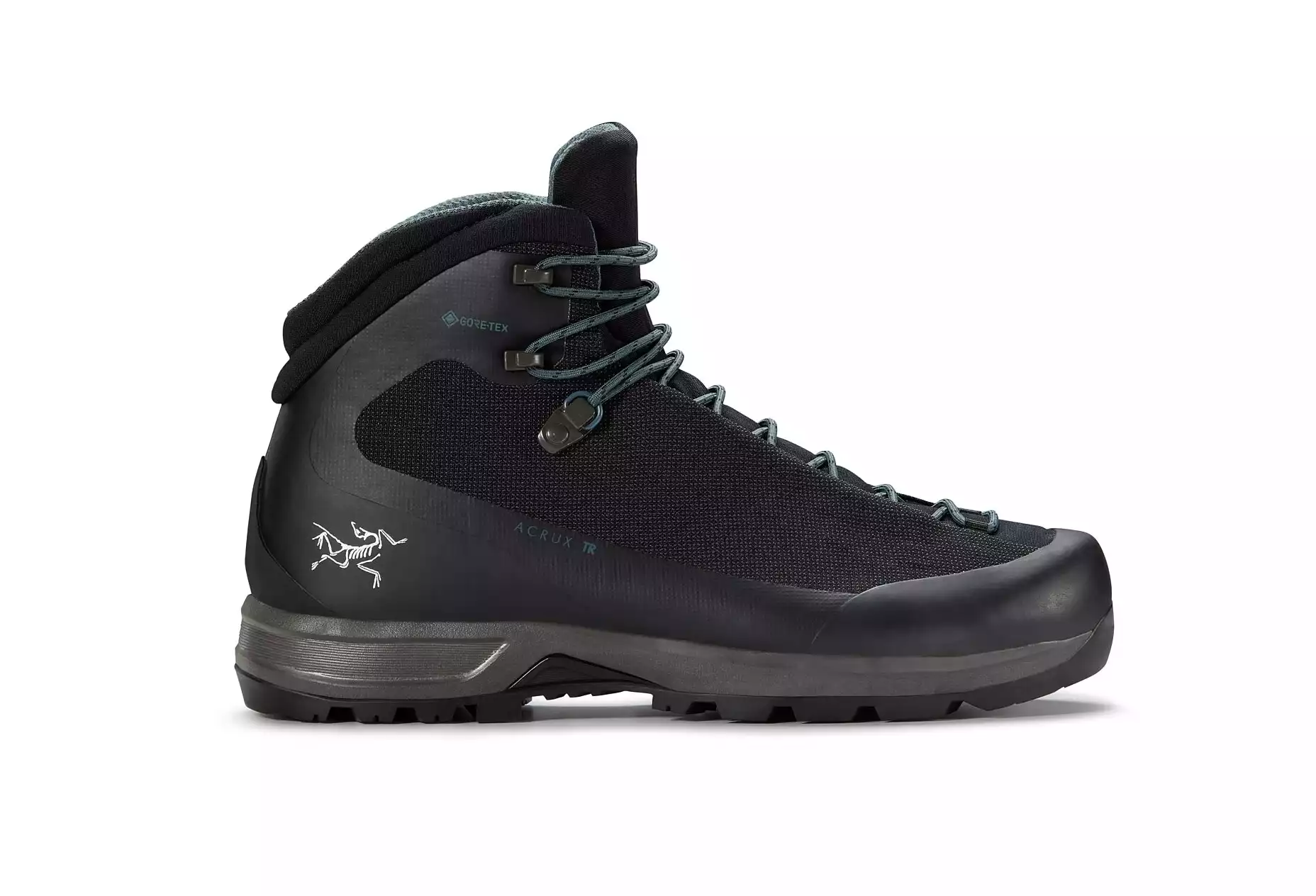 Acrux TR GTX Boot Men's | Arc'teryx
A technical trekking boot for multi-day routes in challenging terrain, the ACRUX TR GTX delivers support and comfort under the load of a heavy pack.
Check Price
We earn a commission if you click this link and make a purchase at no additional cost to you.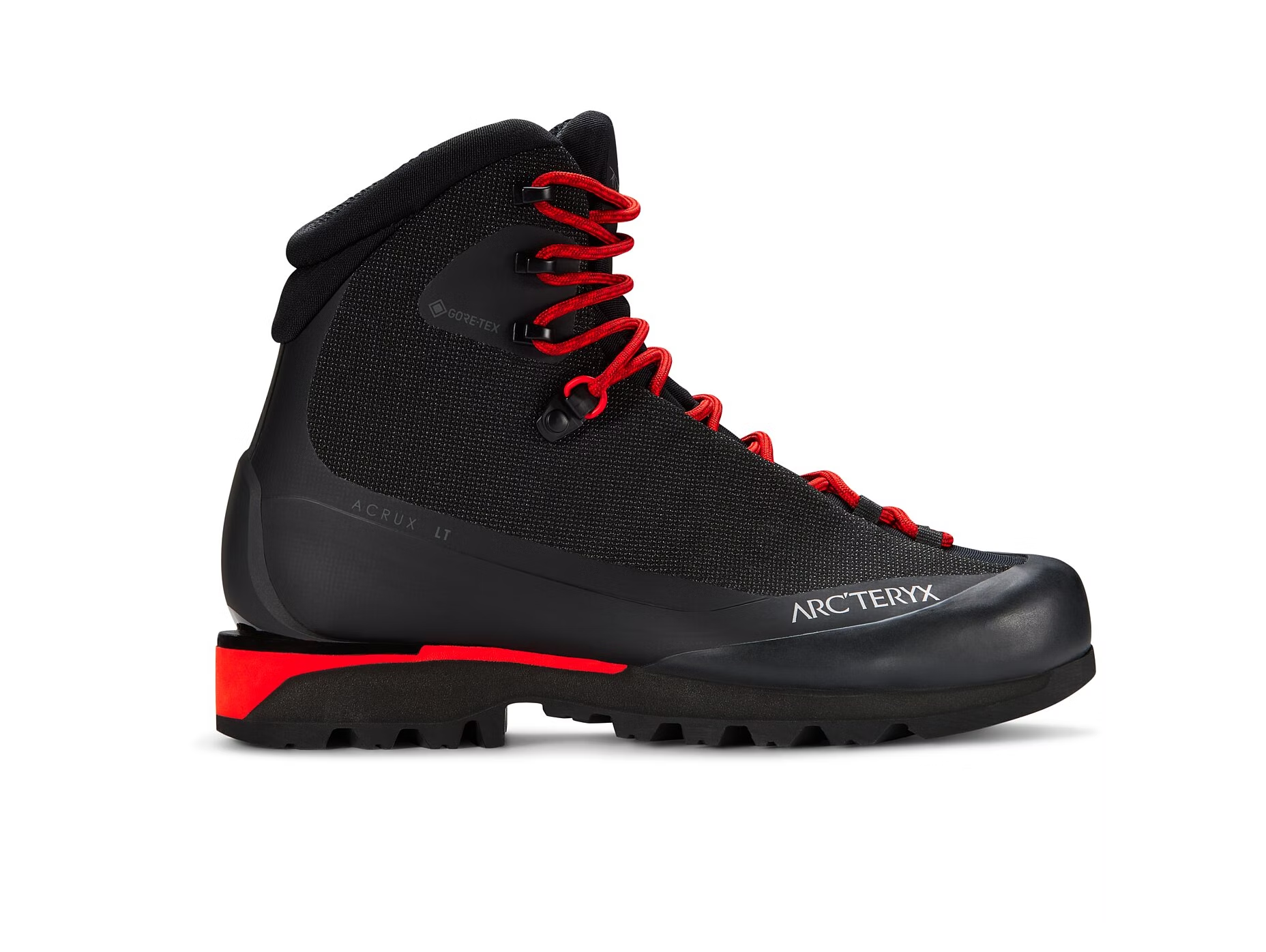 The Acrux LT GTX Boot is designed for the most difficult treks in the world and is perfect down to the technical details. It's built with a 3mm carbon plate on the bottom, which provides maximum support across the board. This kind of grip is important when you're doing rock climbing/mountaineering that requires navigating intense exposure. You want to make sure you're boot will support you.
The boot is also built with Gore-Tex for exceptionally wet conditions, and Super-Fabric technology to keep it abrasion resistant.
Pros
Super-Fabric technology makes it highly resistant to abrasion

Top-of-the-line shoes built for intense routes

Made with Gore-Tex and water-proof materials
Cons
Only comes in one color- black/red, shoes are fairly narrow

Fairly expensive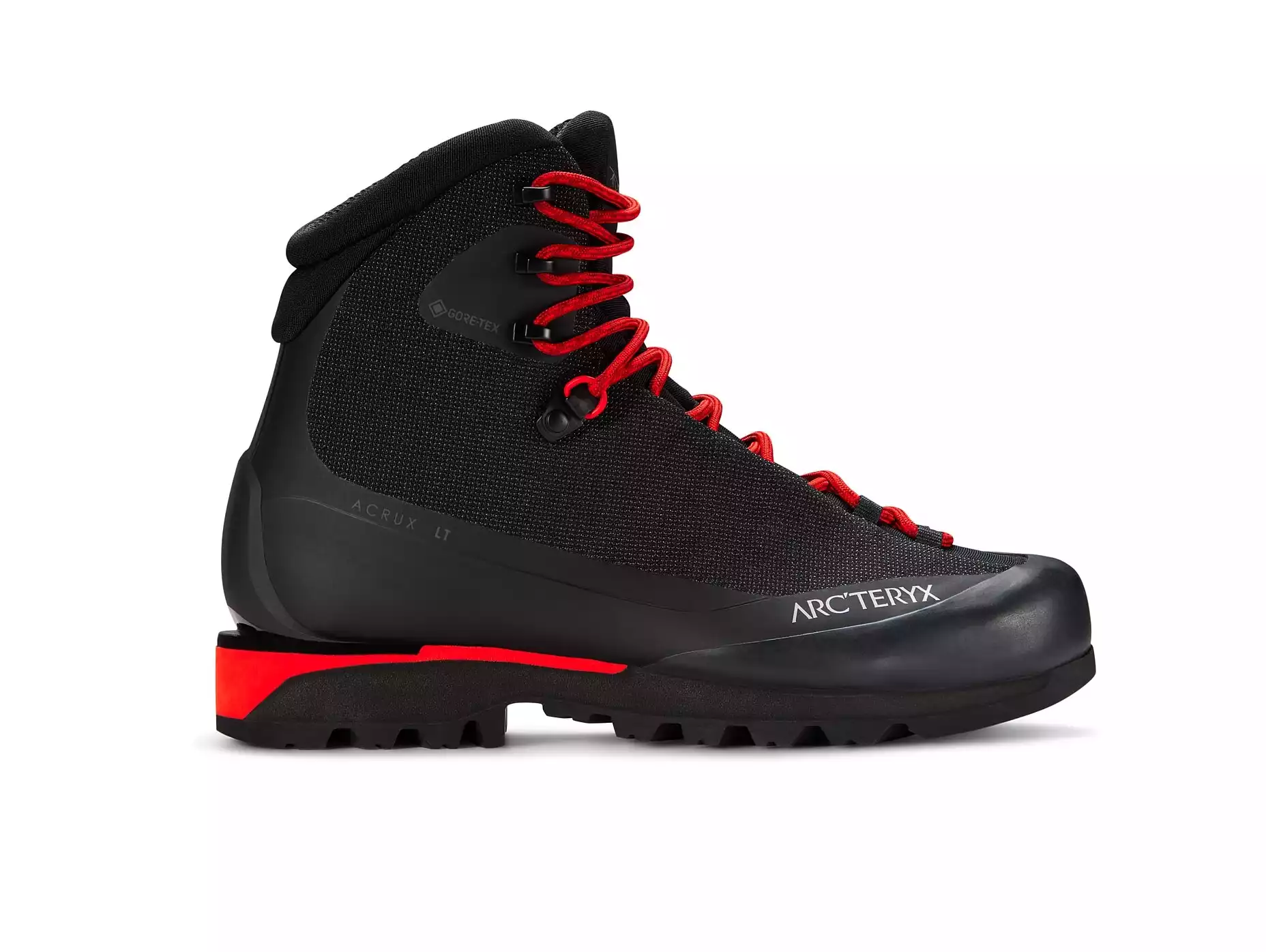 Acrux LT GTX Boot | Arc'teryx
Precision, efficiency, and focus - a climber's mindset requires all three. So does their equipment. With a design laser-focused on providing exceptional climbing precision, the Acrux LT delivers.
Check Price
We earn a commission if you click this link and make a purchase at no additional cost to you.
Alternatives to Consider
Alright! Now let's dive into a few similar alternatives to consider.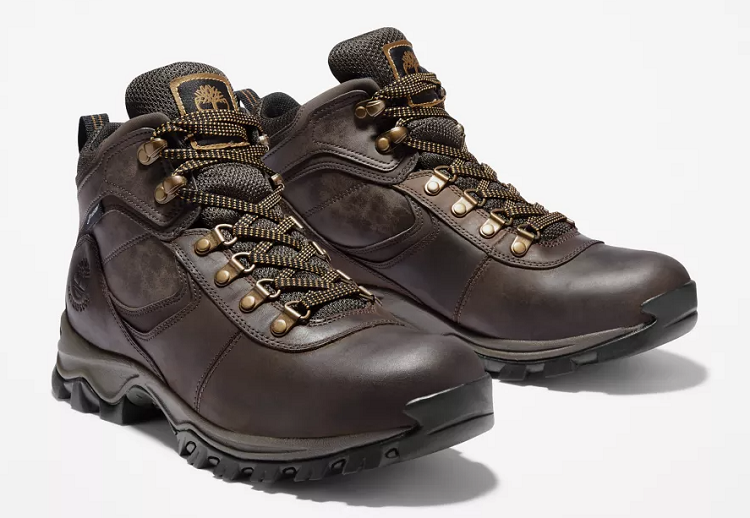 One of the top-rated shoes in the market right now is the Timberland Mt. Maddsen Hiking Shoe. Made out of genuine leather, this waterproof shoe is packed with features. It's got built-in Anti-Fatigue technology and a specially designed Motion Efficiency system.
This makes hiking a breeze and leaves the least amount of strain on your feet. I especially enjoy the way these shoes look as well. They got more style than any of the Arc'teryx shoes, and are significantly cheaper in price.
Pros
Stylish and extremely long-lasting soles

Built-in Anti-Fatigue and Motion Efficiency systems make hiking feel like a breeze

Crafted to be waterproof and keep your feet dry in the toughest conditions
Cons
Only comes in four colors, which are all fairly bland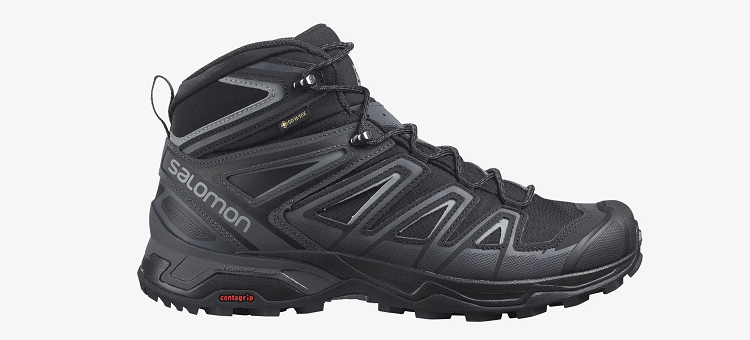 Over the past couple of years, I've gone through two pairs of these hiking shoes because they hold up so well. They've been up over 30 14ers in Colorado, and are built for rough hikes. Built with Gore-Tex and soft textiles, they wick moisture away when you step in puddles or end up in mild rainstorms.
They're also extremely comfortable, which is one of their top-selling features. The Ortholite foam will literally mold to your foot as you break it in, and become the most comfortable hiking shoe you've ever had.
Pros
Made with Gore-Tex and soft textiles to keep water out

Last for a notoriously long time, and are a "legendary" shoe in the hiking community

Ortholite foam molds to your feet to create a comfortable and unique fit
Cons
Sides aren't made with the best material to be abrasive resistant. Scratching up against rocks can cause tears.
FAQs
Question: Are Arc'teryx Hiking Shoes Worth it?
Answer: Yes. Even though Arc'teryx's line of hiking shoes is on the pricier end, they are well worth the investment. These shoes are hand-crafted by designers that have spent years exploring the outdoors and know exactly what is needed.
You'll find that the materials used are also top-of-the-line as well. Most shoes come with Gore-Tex and Vibram soles. The only problem is that some of these shoes are tougher to find comfortable fits. I'd highly recommend researching exactly what size would work for you before committing.
Question: Where Can I Buy Arc'teryx Hiking Shoes?
Answer: Arc'teryx hiking shoes can actually be fairly difficult to find. They're not one of the most popular brands in the outdoor hiking shoe world. However, you can find them on the Arc'teryx website, on Amazon, and in select REI stores.
Question: What is Gore-Tex on Arc'teryx Hiking Shoes?
Answer: Gore-Tex in Arc'teryx hiking shoes is a waterproofed material that's designed to keep you dry, while also allowing insulation. To me, the material is like magic.
It keeps you warm when you're cold and cold when you're warm. Most models of Arc'teryx have some variation of Gore-Tex (it comes in different strengths and materials,) and I'd put time into making sure you choose the model that's right for you!
Conclusion
Overall, if you're looking for the best all-around model for hiking, I'd check out the Acrux TR GTX. It's a middle-level boot that can get you through most situations with ease. I use it for 90% of my hikes.
On the other hand, if you're looking for something a bit more low-key and lightweight, like a trail running shoe, I'd go with the Norvan SL 2. If you're looking for something for professional-level expeditions, I'd check out the Acrux LT GTX Boot.
I hope this article has been helpful in determining your next Arc'teryx hiking shoe. Happy trails!
This article was updated on 08/09/2022 by the All Outdoors Guide editorial team. Our goal at All Outdoors is to provide the most up-to-date relevant information. We updated some of our recommendations to give you better hiking information.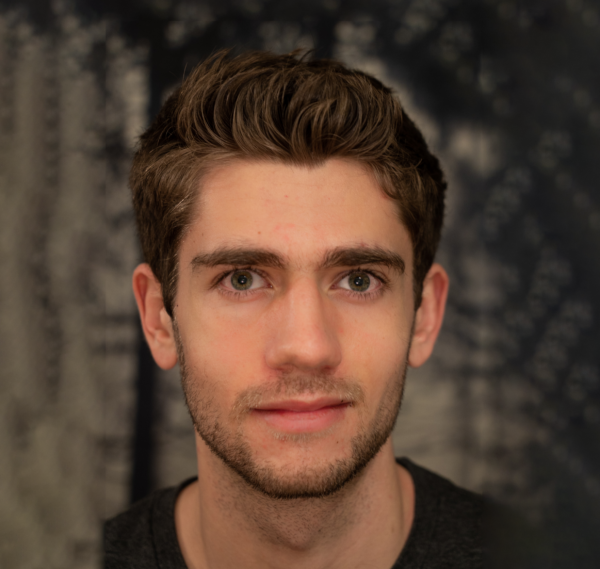 Nicholas is an adventure photographer who's been traveling North America for the past four years shooting landscapes from Washington all the way down to El Salvador. His passion for photography and the outdoors started in Colorado, where he grew up exploring its vast mountain ranges. Today, he hopes to share his lifelong experience with the outdoors with others and hopes to inspire people to explore more.