Our CamelBak Rim Runner 22 review is going to take a closer look at the features of this backpack and help you decide if you can rely on it to carry the necessities you need while hiking.
Learning how to pack for hiking takes time as you can't always know which equipment you are going to need or how many supplies you should carry.
In this CamelBak Rim Runner 22 review, we are going to answer the questions regarding the backpack's storage capacity, weight distribution, and durability in order to provide you with a clear idea of all of its advantages and disadvantages.
Key specifications of the CamelBak Rim Runner 22
Overall gear storage capacity
19.5L
Hydration bladder capacity
2.5 L
Belt types
28 to the 46-inch hip belt

43 to 53-inch torso belt

Number of pockets
8
Material
Nylon, and sustainable ultra-light materials
Access type
Zipper opening
Weight
1.9lbs
Latest price
Check latest price here
Core features of the CamelBak Rim Runner 22
CamelBak manufactures a broad range of hydration products that include water bottles, vests, and backpacks. Their products are designed for all types of outdoor activities, and you can use them while skiing, snowboarding, or biking.
The CamelBak Rim Runner 22 is a hydration daypack that is best suited for light hiking trails that can be completed in one day. So, if you consider yourself to be a hiking enthusiast that enjoys spending time in nature, then this CamelBak's model may be a perfect fit for you.
Read our ULA Camino 2 review in case you are searching for a backpack with a high storage capacity.
Design and materials
With the dimensions of 19.25 x 12.06 x 10.4 inches the CamelBak's Rim Runner 22 model is far from being the largest hiking backup you can get. The manufacturer doesn't reveal too many details regarding the materials used to produce this backpack.
They do suggest that nylon and sustainable ultra-light materials were used to make the Rim Runner 22, but that really doesn't speak volumes about the backpack's durability. Even so, it is highly unlikely that any of its parts are going to break quickly.
From the aesthetic standpoint, the Rim Runner 22 is nicely designed and you can choose from several color options including Charcoal Graphite, Brindle Graphite or Aura Orange & Charcoal.
The backpack has a 28 to 46-inch hip belt and a 43 to 53-inch torso belt which makes it suitable for all people regardless of their weight. These belts help manage the weight better and they contain a number of storage options
Overall functionality
The Rim Runner 22 grants you sufficient space to pack all the necessities you are going to need while performing different outdoor activities. There are 8 separate exterior pockets available, as well as two interior pockets that allow you to have easy access to your gear.
Besides the pockets, this backpack also features several adjustable straps, a key ring hook, and four gear loops you can use to attach trekking poles or other tools you may need while hiking.
Arguably, the biggest advantage of this backpack is the 2.5L Crux Reservoir that comes with a strap equipped with a leak-proof Off/On lever. This feature grants you access to water without having to take the Rim Runner 22 off your back.
The entire hydration system is removable so that you can free up additional space for the gear you want to carry. The two exterior pockets are large enough to hold a couple of water bottles, which allows you to select your preferred hydration method.
Weight and storage capacity
The CamelBak Rim Runner 22 is not among the lightest hydration backpacks you can get as it weighs 1.9lbs when it is empty. Filling the Crux reservoir will add even more weight to your back before you start packing the equipment you want to take to your hiking trip.
The backpack's cargo capacity is limited to 19.5L once the capacity of the hydration bladder is excluded, which means that you'll have enough space to pack a photo camera, clothes, or some food.
However, don't expect to fit too much gear into this backpack as it can only carry enough supplies for a few days if you decide to travel light. Even though the hip and torso belts help manage the weight, the Rim Runner 22 backpack is still heavier than most of its competitors.
If you are searching for a hydration daypack from the same manufacturer that has a lower storage capacity you should check out our CamelBak Asset 2L review.
Comfort and ventilation
Like most hydration daypacks, the Rim Runner 22 doesn't have a rigid frame. Instead, it uses an air mash foam panel that keeps your back comfortable at all times. Consequently, you won't feel the full extent of the load you're carrying which will enable you to remain active for hours without feeling tired.
The back panel and shoulder straps are padded which provides additional comfort and prevents them from bruising your shoulders. The CamelBak Rim Runner 22 is one of the most comfortable hydration daypacks on the market but its ventilation properties are average
So if you sweat a lot, then the Rim Runner 22 may not be the right choice for you, but this hydration daypack meets the needs of most people, especially in moderate weather conditions.
Range of applications
Although it is primarily designed for short hiking trips, this backpack can be used in a broad range of different situations.
Whether you are planning on exploring a new city over the weekend, spending a day at the beach, or biking with your friends the CamelBak Rim Runner 22 will enable you to carry all the equipment you need with you.
Even if you are planning on a longer hike, this backpack can be useful, given that you replenish your food and water supplies on a daily basis. Also, a large number of interior and exterior pockets allows you to organize your gear efficiently and separate items you don't want to mix.
However, you should keep in mind that the zippers of the main compartment don't go far which makes reaching items located at the bottom of the backpack difficult.
Additional accessories
The CamelBak's backpack ships with the hydration system that consists of a Crux reservoir, tube, and the Crux On/Off lever. The manufacturer also offers a broad range of replacement tubes, like the Crux Thermal Control Kit or the Crux Insulated Tube increases the amount of water you can get per sip.
Besides the replacement tubes, you can also choose from a variety of bite valves and select the one that best meets your needs. All these accessories have to be purchased separately from the Rim Runner 22 hydration backpack.
The cost and warranty period
Affordability is also among the advantages the CamelBak Rim Runner 22 has to offer, as you can purchase it for around a hundred dollars.
Similar hydration backpacks produced by competing brands are more expensive than the CamelBak's model but they don't offer much more in terms of comfort or storage capacity.
Also, you will get a limited lifetime warranty if you opt for the Rim Runner 22 model that enables you to replace all parts that break down without an apparent reason for free.
The pros of the CamelBak Rim Runner 22 backpack
Excellent weight distribution
Padded back panel and shoulder steps keep you comfortable even when carrying heavy loads. In addition, hip and torso belts allow the backpack to distribute the weight efficiently and allow users to remain on their feet for an entire day.
State of the art hydration system
Each part of the backpack's hydration system is made from high-quality materials. The durable 2.5L Crux reservoir and the crux tube allow you to control how much water you're taking with each sip, while the Crux On/Off lever prevents leakage.
Easy gear management
A large number of interior and exterior pockets allow you to efficiently organize the gear you want to take on a hiking trip. Hence, you will be able to have quick access to items you're using frequently and separate them from the non-essential gear.
Good ventilation properties
Even the people who are prone to excessive sweating will enjoy having the Rim Runner 22 on their backs in mild weather conditions. Also, most people won't find the hydration backpack too warm even if they use it for summer hiking trips.
Affordable
A model like the Rim Runner 22 is budget-friendly, while at the same time it allows its users to have all the necessities they might need on a hiking trail. The manufacturer also offers a limited lifetime warranty for all defects that are not the result of daily wear and tear.
The cons of the CamelBak Rim Runner 22 backpack
Heavier than most hydration backpacks
The Rim Runner weighs a bit less than 2lbs when empty, which means that it isn't the lightest hydration backpack you can have on your back. Even so, its excellent weight distribution properties ensure that you won't feel the load you're carrying.
This backpack is not waterproof
The contents of the Rim Runner 22 backpack can get damaged by water in case of unexpected rainfall or if the hiking trail takes you across a river.
Although this is not a major downside you should still keep it in mind and ensure that you have a way of protecting this backpack from water.
The best alternatives to the CamelBak Rim Runner 22 backpack
The low storage capacities or the limited range of the zipper on the backpack's main compartment may be among the reasons why you'd want to consider CamelBak Rim Runner's alternatives.
However, the market is saturated with models that are packed with excellent features, which can make it difficult to choose a daypack that meets your demands. That's why we've selected some of the best alternatives to the CamelBak Rim Runner backpack, so let's take a closer look at their features.
Osprey Talon 22
You can choose between 22 and 44-liter Osprey Talon 22 daypacks which enables you to select how much storage space you want your backpack to have. This Osprey's model is water-resistant so you don't have to worry about protecting the items you carry in your backpack from heavy rainfall.
The Talon 22 has dual zippered access to the main compartment which allows you to reach the items that are at the bottom of the backpack. The breathable AirScape back panel provides excellent ventilation and allows you to use the Talon 22 backpack even during hot summer months.
The shoulder straps, as well as the torso and hip harness, form an impressive carry system that enables you to handle heavy loads with ease. This backpack is compatible with hydration reservoirs that can hold up to 3L of water, but the hydration system doesn't come with the Osprey Talon 22 model.
Read our Osprey Volt 60 review if you need a backpack that can offer more storage options.
Granite Gear Crown2
Although heavier than the Rim Runner 22, the Granite Gear Crown2 is also larger than the CamelBak's hydration daypack. This backpack can store up to 38.60L of gear, which is almost twice as much as what the Rim Runner 22 can offer.
This backpack is better suited for long hike trails that take days or weeks to complete, as its storage capacity is too large for short hikes. Even at the maximum capacity, the Crown2 model is incredibly comfortable and you'll be able to carry heavy loads for hours without feeling tired.
This Granite Gear backpack doesn't support hydration systems, but it offers more enough space to store multiple water bottles. Also, the hip belt is equipped with several pockets you can use to store GPS devices or any other gadget you may need while hiking.
Check out our Granite Gear Crown VC review to learn more about backpacks from the brand's Crown series.
Hyperlite Mountain Gear Daybreak
Hikers who don't mind spending a little extra on a daypack should consider getting the Hyperlite Mountain Gear Daybreak backpack. Like most of the brand's models, this backpack is ultralight as it weighs a little over 1lbs.
The Dyneema Composite Fabric makes this model both water-resistant and extremely sturdy, while the cushioned hip belt makes it easier to carry a heavy load.
The Hyperlite Mountain Gear Daybreak offers 27L of storage in the main compartment but the front and side pockets increase its storage capacity. In addition, the backpack features a shock cord system that allows you to compress the contents of the backpack.
This model has a ¼-inch padded back panel and 3/8-inch foam shoulder straps that provide maximum comfort regardless of the weight you're carrying. The only downside is that you must rely on water bottles for hydration since this daypack doesn't feature a hydration system.
FAQs
Question: Is it difficult to remove the Crux Reservoir from the CamelBak Rim Runner 22 backpack?
Answer: The Crux Reservoir utilizes the Quick Link system that allows you to remove the reservoir by disconnecting the tube.
Question: Can I use the CamelBak Rim Runner 22 backpack for long hikes?
Answer: This CamelBak's model can't hold more than 19.5L of gear, and you may not be able to fit in all the items you need to stay on a hiking track for days.
Question: Is the CamelBak Rim Runner 22 waterproof?
Answer: The material used to produce this backpack is not waterproof, and you must take extra steps to protect items you're carrying from water.
Question: How durable is the CamelBak Rime Runner 22 backpack?
Answer: The fact that the company offers a limited lifetime warranty for this model is a great indicator of its quality. It is unlike that you will manage to damage it even if you like to hike on rough trails.
Final thoughts – Should you opt for the CamelBak Rim Runner 22 backpack?
It can hardly be overstated how important it is to stay hydrated while performing outdoor activities. The CamelBak Rim Runner 22 backpack is equipped with a high-quality hydration system that allows you to do that by granting you quick access to your water supply.
Its shoulder straps, mesh back panel, torso and hip belts keep the user comfortable even under a heavy load. This hydration daypack is a great choice for novice and experienced hikers as it provides enough storage space for a short stay in nature.
However, if you're planning on a longer hiking trip we suggest opting for a backpack like the Granite Gear Crown2 that would allow you to carry more equipment with you.
Was this CamelBak Rim Runner 22 review helpful? Leave a comment and let us know, or continue reading our CamelBak Mule review to learn more about this brand's model.
Further read: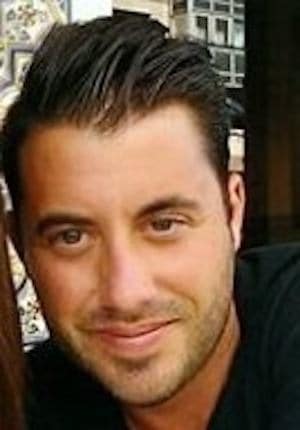 David is a strong advocate of outdoor-related activities and has many years of experience backpacking and hiking around the world, including the Italian and Austrian Alps in Europe as well as central and southern Asia.
Locally, he has also led many groups cycling through Vermont, Nova Scotia, and Wisconsin. David constantly uses and tests the latest gear for the outdoors, which in turn allows him to help others make more informed buying decisions. He's excited to share more of his knowledge and to see others enjoying the great outdoors more because of his advice and recommendations.