Choosing the right gear for the trail, or any outdoor adventure is never the easiest thing to do. With so many options for so many scenarios, it seems impossible to get it right the first time. That's why reviews and buying guides exist. This especially holds true for outdoor backpacks.
There is a whole galaxy of options out there, so doing the proper research is important. If the ULA Camino 2 looks like the perfect bag, continue reading to know for sure. It is a sturdy and well-made pack, sure, but it does have its flaws. Every product does. However, do the pros outweigh the cons? Find out below.
First Look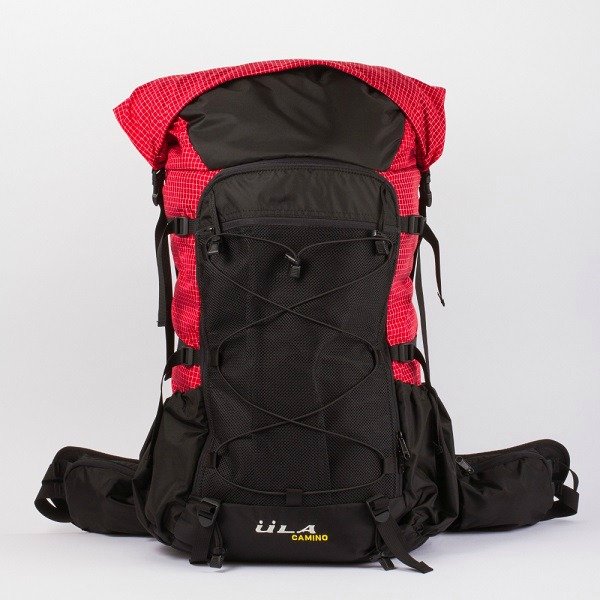 The ULA Camino 2 is a lightweight, high-capacity backpack made for the great outdoors and might be the perfect choice for outdoor adventurists seeking to upgrade from their old packs or even those just wanting to add to their already-existing arsenal.
It is a panel-loading pack, meaning it can be opened and closed much like a suitcase, but carried and opened like a normal pack when convenient.
Think "Transformers" but with a trail backpack. The color options, too, are attractive and come in either green, orange, black, red, or purple blaze. Since a lot of packs only come in 1 or 2 colors, having 5 to choose from is a nice change-up.
A problem with a lot of packs on the market these days is inattention to detail, mostly when it comes to the material used and in which that material is sewn.
The Camino 2 aims to be different. The pack is sewn with Robic synthetic fabric which makes it strong and durable, despite the sometimes rocky and harsh terrain outdoor lovers sometimes find themselves in. This fact alone might persuade certain hikers to make this purchase, especially if they like to push scenarios to the extreme.
Weight
The weight of gear can mean everything to some, especially if the goal is to go as ultralight as possible, a key point a lot of hikers try to strive for.
Not everyone is geared toward going the lightest, making sure every ounce is accounted for, but most hikers will at least want a somewhat light pack on their backs. Nobody wants strained shoulders, sore backs, or legs that are so overwhelmed with a heavy pack that going even an extra mile seems like agony.
None of the above concerns will usually play a part with the Camino 2, as it weighs in at under 3.5 pounds, a weight that may not be the lightest but is certainly manageable.
Now, how manageable this pack weight will depend entirely on the person packing it. Extras like speakers, books, or anything else one can think of, are going to add weight and, although this pack can hold up to 35 pounds, it's not always wise to pack a bag to its max capacity.
Still, it's nice to know it has such a high weight-carrying ability, especially for hikers who tend to brave extreme conditions and need all the food, water, and gear possible.
Dimensions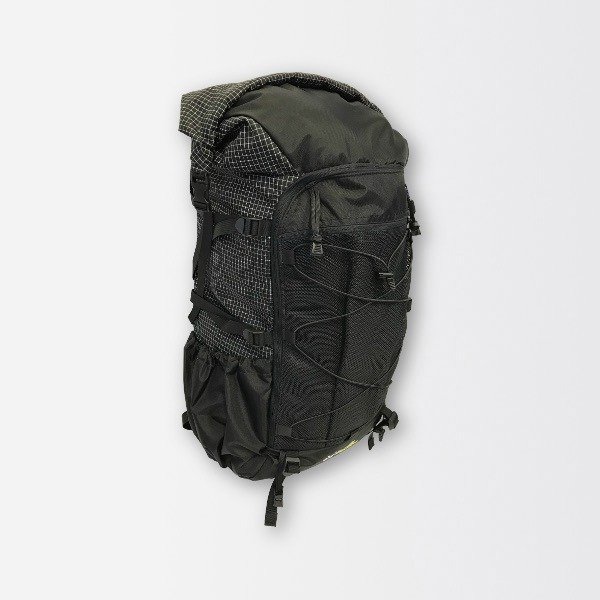 Dimensions are a hit or miss, meaning they may mean everything to the outdoor lover buying it, or just an afterthought only considered when packing for the trail, backcountry, or any other outdoor adventure.
Dimensions may also play a huge role for those that choose to travel by plane or bus to their favorite trails, a scenario that may not be common but real nonetheless. With the ULA Camino 2, whether traveling by car, plane, or bus, packing doesn't seem to be a problem. Actually, it seems to solve one.
The Camino 2 was made with travelers in mind, who often find themselves in a pickle trying to store oversized bags. This bag was designed to combat that very problem.
With dimensions measuring 22 inches by 14 inches, and slim width of just 9 inches, this bag packs tight. It's perfect for the outdoor lovers who can't ever catch a break when it comes to storage comfortability, always trying to cram their packs in overhead bins or under their seats, something most people can relate to, not just those versed in wilderness adventures.
For those that may sympathize with this experience, not to mention those that are tired of it, rest assured. The ULA Camino 2 may just be the answer to this ever-growing problem.
Comfortability
The ease of comfort for hikers is pretty important for most, especially for those looking to hike and conquer longer trails, where the weight and strain of a pack, heavy or not, can be the difference between turning in early or beating the hardest trails imaginable.
An uncomfortable pack is never good, leading to not only chafing and rashes but problems with the back and leg muscles as well. This means less time on the trail or in the back-country, a curse to many outdoor enthusiasts. Basically, comfortability can be the deciding factor if a hiker or outdoor adventurer finishes what they set out to do, which is often the main point when starting the next wilderness adventure.
Nobody wants to sell themselves short, instead of engaging their inner spirits to conquer the best of the best or, in these cases, the hardest of the hard. There's just something about pushing the body to the limit and it doesn't hurt that tougher trails tend to lead to the most spectacular views.
The ULA Camino 2 is not only comfortable but the design in which to calculate the appropriate size is incredibly user-friendly, making it easy for even less-experienced hikers and campers.
The sizing of the hipbelt, for example, will be the customer's waist size plus 2 more inches. That's basic math at its finest. If the user falls under the outer edge of measurements, it is best recommended to go a size up, to prevent too tight of a fit.
Torso length will be the most important factor when deciding which size Camino 2 pack to purchase. Unlike with the hipbelt, where we recommend going a size up if on the outer edge of measurements if the user is between sizes it is best to buy the smaller size.
As far as measuring the torso length to get the best fit out of the product, it is really simple. First, look down, making sure the chin is touching the chest. Then, locate the largest bump on the back of the neck and start the measuring there. Bring the tape measure down the spine to the top of the user's waistband and, presto, that's how you calculate torso length.
Getting the best fit with both the hipbelt and torso length may be the key point in adding the most comfortability but it doesn't stop there, adding one more element to the mix for increased stability. That element is what kind of straps will treat the user best.
There are two options, J straps, and S straps. J straps, the traditional design, will better accommodate those with average builds but if the user is large, extra-large J straps will need to be specifically mentioned before purchasing.
S straps, perhaps the best for hikers and outdoor extremists, fit well on those with good posture and square shoulders. Skiers, mountain climbers, outdoor athletes, and those with knowledge in other strenuous sports will most likely find that the S straps fit them best. Not many packs offer an option of which kind of straps will be included.
Features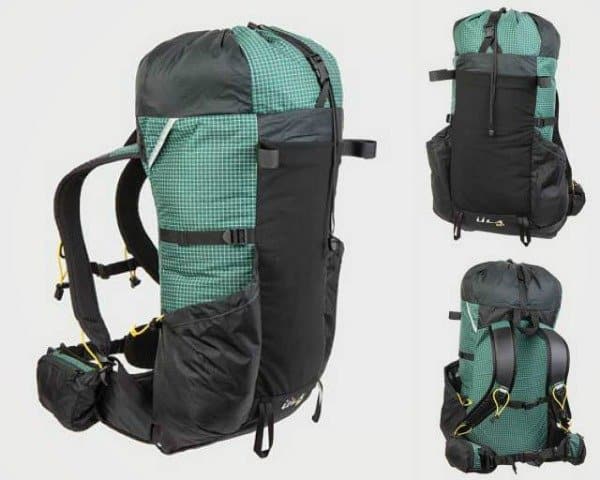 Features are always an important design element to factor in before making a purchase of any kind, especially with backpacks.
They may not be the most important factor, often taking a back seat to weight capacity and ergonomic comfort, but they are still something to consider. With the ULA Camino 2, a pack that does just fine with both weight and comfort, the features are great and plentiful.
The two side pockets in the Camino 2 are nothing new, as most packs have at least one, but these pockets aren't small. They can each hold a 1-liter bottle, full of anything the user wants, and are angled inward to allow the user to grab and put back quite easily.
This is important to hikers attempting longer trails, particularly in hotter weather, as water consumption is critical to stay hydrated in such environments. The pockets are also made of nylon, a design made special for the simple fact that most side pockets are made of mesh, which is easily damaged because it can tear easily.
Getting into packs quickly and easily is something that doesn't come with most designs, often being ignored altogether with a top-loading pocket, but the Camino 2 addresses this issue like most have never seen before.
With its zippered back pocket design, instead of the usual elastic, hikers can get to their precious supplies with ease, all while protecting their gear from falling out and spilling or breaking.
Mentioning the ease-of-use when it comes to grabbing exactly what a hiker needs, there are also compression straps built right into the inside of the pack.
Normally hikers have to purchase such a system, as compression bags are not only convenient but sometimes a necessity, but the Camino 2 comes with them already equipped and ready to use. Just load the pack, compress, and get back to it. The next trail always awaits.
Some packs seem to provide a ton of room and easy access, much like the Camino 2, but lack the necessary straps that make it feel secure, which is a selling point to a lot of hikers and outdoor athletes. They won't have that problem with the Camino 2, thanks to several strong straps with adjustable sizing and fitting options.
Whether under-packing with only the bare essentials or over-packing with all the latest tech, securing this pack to the body is easy and fast. Just don't forget to lock those straps up.
Other features aside, let's talk about what this bag is made of, a synthetic material known as Robic fabric. This fabric is a proprietary nylon formulation that is quite stronger than similar fabrics, featuring a higher tensile strength that is very hard to sheer or tear.
This may be a blessing to the outdoor extremists who tend to handle their gear roughly or, at the very least, take their gear into harsher environments. Tearing a bag on the trail could spell disaster, spilling out precious supplies, not to mention food and water rations.
Pros
Panel-loading pack
Made of synthetic Robic fabric
Two large side pockets made of nylon
Multiple color options
Zippered back pocket
Easy to size and adjust
Straps come in two options, J straps or S straps
Small dimensions make it ideal for storing almost anywhere
Cons
Zippers will add unnecessary weight
Does not have a sleeve for a laptop
Weight capacity might be low for some
The suspension can be lacking
Conclusion
As one can see, the ULA Camino 2 is a quality and well-built backpack, especially for trails and even rougher terrain. Hikers and outdoor extremists will appreciate the vast array of sizing options, as well the ease of packing and unpacking.
Even those who don't prefer panel-loading packs may find the features still worth it, particularly because it doesn't have to be used in that way.
The zippers may add extra weight, something Ultralight hikers might condemn, but it's really not too many extra ounces. After all, zippers provide more security for precious gear than normal elastic closing options.
All in all, this pack is diverse, perfect for a number of outdoor activities and adventures. Hikers may find them the most suitable, particularly those who travel by plane or bus, but they certainly aren't the only outdoor lovers who will find this pack perfect for their needs.
It's for this reason, this pack's diversity and ability to adapt to a number of scenarios, that we strongly recommend it. The pros definitely seem to outweigh the cons, a fact that is important to any new purchase, outdoor gear or not.
This Might Interest You: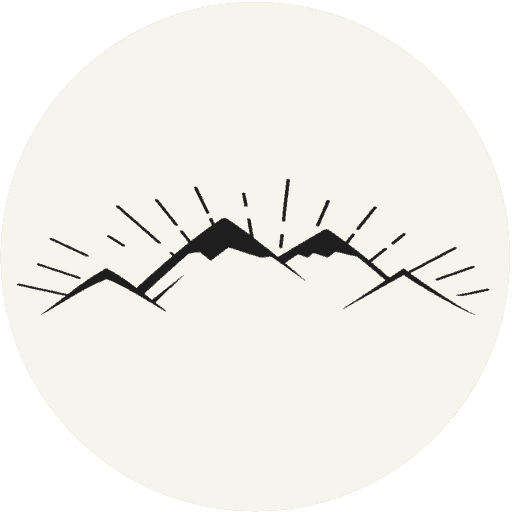 The All-Outdoors Guide team is comprised of enthusiastic experts that enjoy helping others that aspire to be better at outdoor fun. Part of that is making sure you have the right gear and information when it's time to go out and have fun. Some of our team have accomplished amazing feats like climbing 6000 feet to the top of mountains, others have explored every dirt trail they could find and we even have some people that have backpacked solo on various continents. No matter what our readers want to learn and do, our team is here to help them accomplish those goals.