Camelbak isn't the only company who produces amazing hydration packs but they are one of the few brands that focus solely on all things hydration- from their signature packs to water bottles and a portable water purification system.
The claim to fame are their hand-free hydration systems. In fact, the brand is so synonymous with hydration packs that many people refer to them as "Camelbaks", even when not referring to the specific brand.
The story behind the Camelbak company is quite comical and perfectly describes the brand's ingenuity. In preparation for a grueling 100 mile bicycle race, founder Michael Edison though of a crazy idea for hands-free drinking.
He ended up using a large IV bag to hold his water, which was connected to a tube clamped within mouth's reach with a clothespin. To top off the crazy contraption, Edison used a tube sock to support the IV bag which he placed in his backpack.
Though his fellow cyclists thought he looked quite ridiculous with this setup, Edison was definitely onto something. Little by little the idea of hands-free hydration grew in popularity among numerous outdoor enthusiasts, whether they are cyclists like Edison, hikers, backpacks or climbers. They even have redesigned packs specifically for military and tactical purchases.
There are numerous hydration packs available on the Camelbak website but one particularly good model for cyclists is the Asset 2L Hydration Pack.
Features and Specs of the Asset 2L
The Asset 2L is a sleek package with the free riders' needs in mind. Here is a rundown of this model's specs and features.
As the name suggests this model has a 2L or 70 fluid ounce water capacity in the form of Camelbak's Antidote reservoir. The reservoir itself features a quick-snap cap that requires only a quarter turn for closure, is super slim in design, and is 100% BPA and BPS free.
The Antidote reservoir is independent of the Asset pack so it can be replaced without you having to buy another backpack. The reservoir is also compatible with other Camelbak accessories like water filtration and a flow meter. The mouth is Camelbak's Big Bite valve which is easy to drink from and can be turned off with a simple quarter turn, just like the reservoir itself.
The Asset 2L is available in only one size and is sold as gender-neutral although some retail brands may sell it as a men's hydration pack. The adjustability is fairly good with a torso length of 17.5" and up to 48" for the waist. Comes in two colors, "Peat" and "Imperial Purple".
Since this hydration pack functions as a backpack, there is a total of 518 cubic inches of storage (approximately 8.5 liters) independent of the 2L Antidote. Includes gear attachment straps for carrying a full-face helmet, body protection, goggles, etc. Built-in drink tube cover but pockets for organization. They used zipper closure for easy opening and closing.
Dimensions of the Asset are roughly 19" x 8.5" x 6" and weigh 2lbs.
Materials used include metal zippers, durable plastic snap buckles, and 70/400 denier Dobby Nylon. The outside of the pack is water-resistant as it is treated with a 1000mm polyurethane DWR coating.
The hydration pack opens with a full side-length clamshell zipper so you can easily access all the contents. There are internal pockets for storage and the inside of the pack is made of a high visibility fabric so you can more easily see inside.
Camelbak really made this hydration pack live up to its name. It is simple in structure and will perform as a workhorse that will last many seasons with the proper care. There are some pros and cons to keep in mind if you are considering whether this model is the right one for you.
Advantages and Disadvantages of the Asset 2L
The Asset 2L isn't an expensive hydration pack but it is still an investment so it's important to do your homework and ensure it will work well for you. Here are some general advantages and disadvantages of this model.
Pro: Plenty of Ventilation to Keep You Cool
The back panel of the Asset is made with CamelBak's Air Director design. The Air Director panel is made of numerous foam pods which are covered in a flexible mesh. This keeps your back cool by allowing airflow through numerous channels. The shoulder straps are also made from a mesh.
Pro: Compact and Ideal for Day Long Trips
A huge pro of this pack is also considered a con by some. As a hydration pack designed to function as a daypack, this model excels as it is super compact, slim, and lightweight. The hip belt, shoulder straps, and sternum straps keep the bag close to your body to prevent flapping while riding.
Pro: Very Durable and Weather-Resistant
Despite its compact appearance and lightweight, the Asset is extremely durable as mentioned in the feature section. This hydration pack can be thrown on and taken right out on the harshest trails and not fail.
It can deal with extended wear, is scratch resistant and will keep your pack dry in damp/wet weather. It's easy to clean but you probably should use a rain cover if you plan to ride through muddy terrain, water or expect heavy rain.
Pro: Goggle Storage Accessible from Top of Bag
The top goggle storage zipper pocket was created with the mountain biker in mind. You can easily take it in and out of your bag without taking the pack off. Since this pocket is separate from the rest of your pack you can also put away dirty goggles without worrying about getting your other gear dirty.
Con: Few Storage Pockets and Organization Capabilities
A common complaint of the Asset 2L is its lack of pockets which makes organization difficult. Keep in mind that this is designed to primarily function as a hydration pack- the main goal of this model is to provide a secure, durable way of carrying your reservoir.
The additional storage is an added bonus and is perfect for storing a change of clothes, your keys, phone, GPS, snacks, etc. This pack would notwork well for someone who needs to carry a lot of gear with them.
Con: Few Color Options and Only One Size
Another con of the Asset is its limited color options and lack of sizing options. Although this unisex bag is available in two colors which could be considered female (purple) and male (charcoal), some people really want a hydration pack that stands out.
Coming only in one size is another issue for people who may be especially petite or have a very large or muscular build. Some women may feel that this bag doesn't fit a very curvy hourglass figure. It is always a good idea to try on a pack before buying or at least inquire as to whether the retailer accepts returns.
All in all the Asset 2L Hydration Pack is a versatile model, even though it was created with the mountain biker or freerider in mind. The ability to attach gear like helmets and body protection makes it ideal for other sports like climbing, freeriding skateboards or longboards, or even horseback riding.
Further read: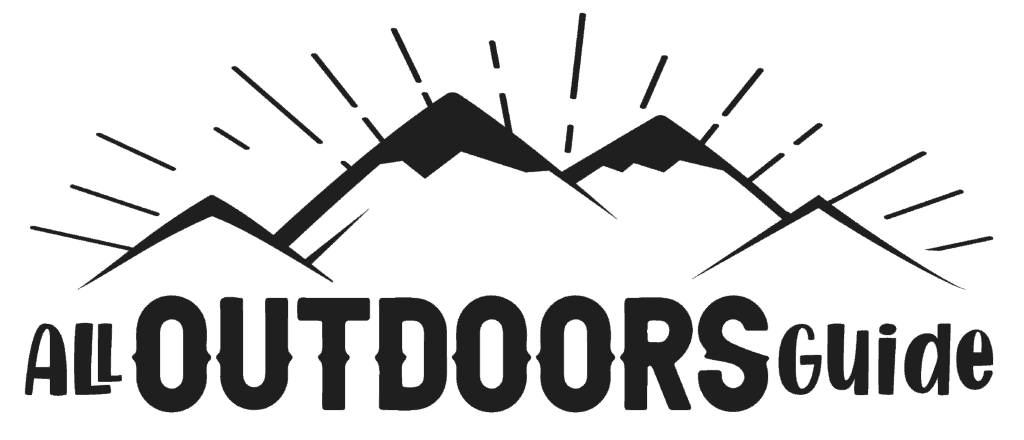 The All-Outdoors Guide team is comprised of enthusiastic experts that enjoy helping others that aspire to be better at outdoor fun. Part of that is making sure you have the right gear and information when it's time to go out and have fun. Some of our team have accomplished amazing feats like climbing 6000 feet to the top of mountains, others have explored every dirt trail they could find and we even have some people that have backpacked solo on various continents. No matter what our readers want to learn and do, our team is here to help them accomplish those goals.