"Redundancy" is a term you will hear a lot in any survival preparedness discussion, but it's a good consideration for backpacking and camping as well.
Most of us own more bic lighters and matches than we'll ever use, and that serves our needs in the outdoors 90 percent of the time, but for those rare occasions when the rain is pouring, your gear is soaked or plans A, B, and C for starting a fire have fallen through, that's when packing with redundancy in mind comes in handy.
The Gerber Bear Grylls Fire Starter is one such redundancy for many survivalists. It's a top-of-the-line fire starter that stays dry and in one piece no matter the conditions.
It might not be quite as easy to use as flicking your thumb to light a Bic, but fire starters–this one in particular–are arguably the most reliable source of fire you can pack. When things really go south, there's no stressing how important that is.
The Basics
The Gerber Bear Grylls Fire Starter is a standard size Ferro cerium "strike" fire starter created as part of the notable partnership between Gerber Legendary Blades and Bear Grylls to create a line of survivor gear. It works by taking the Ferro cerium rod in one hand and the metal striker in the other, then striking one against the other, creating a shower of sparks.
The two pieces attach together to create a waterproof tube (they won't work when wet), which also includes space to store cotton balls or other kindling. Gerber says the tool has been tested to work for over 8,000 strikes. To ensure they stick together, the rod and striker are also attached by a lanyard, which also has an emergency whistle tied in. Along with the fire starter, Gerber throws in Bear Grylls' "Priorities of Survival" pocket survival guide.
Technical Specifications:
Length: 4.8"
Weight: 2.6 oz (0.26 pounds)
Color: Black
Features: Ferro cerium rod, metal striker, lanyard, emergency whistle, waterproof storage compartment for tinder, Bear Grylls "Priorities of Survival" pocket guide.
Ease of Use
The only weakness of the fire starter is its ease of use, but this is far from a problem unique to the Bear Grylls model. As we'll review below, there are specific steps to effectively use a fire starter, and starting out will take some patience. Pulling the tube apart to use it also requires a bit of arm strength, but that can also be seen as assurance that the water-tight seal is doing its job.
Size
Size isn't usually a big concern with fire starters, but this model is just slightly on the bulky side. Its lanyard allows it to be worn around the neck, but that might be a bit cumbersome and uncomfortable on your neck after time passes given that it's almost five inches long and weighs about a quarter of a pound. Though it's still small enough to stick in your pocket or day pack and forget.
Price
On Gerber, this fire starter retails for $17, but you can find it new on Amazon for just $10. At that price, with its sturdy build, it's hard to find a tempting competitor. That said, at the end of the day, all you need is a piece of magnesium flint and something to strike it with (e.g. a knife).
A simple flint rod can be found online for $2. The advantage with the Bear Grylls model, in addition to the solid brand name behind it, is the peace of mind its reliable, all-in-one design offers. You'll never need to worry about it getting wet, losing your knife, or stuck in a rainy environment without kindling.
User reviews
Amazon reviews of the Gerber Bear Grylls Fire Starter have been overwhelmingly favorable. It holds a 4.5-star rating with approximately 2,000 reviews. Some of the most highly rated comments tout the fire starter's sturdiness and added features rare for fire starters.
"The beautiful thing about this device is that it's compact, sturdy, watertight and most of all keeps your hands safe and comfortable when trying to get a fire going. Everything else–from the printed SOS/Air rescue instructions printed on the outside to the tight little space for tinder in the cap and the added whistle is just icing on the cake," one reviewer wrote.
Another user who gave the fire starter five stars cautioned that, while it got the job done, using it took some getting used to.
"My impression of the tool is that it could be made with a sturdier material, and like other review said, the lanyard is way to small (to be worn around the neck, for example). It's a little difficult to open the cap to get at the tinder, but I guess that's good so it doesn't get wet or falls out. The rod and striker makes nice, hot sparks. I haven't had much time to practice with it, but I'll get better at making fire," said another Amazon reviewer.
The Gerber Bear Grylls Brand
Gerber Legendary Knives launched in Portland, Oregon, in 1939. The company partnered with TV survivalist Bear Grylls in the early 2000s to create the "Ultimate Survival Knife," and they've been improving and expanding on the line with new tools ever since.
In addition to the fire starter and survival knife, they've developed multi-tools, canteens, hatchets, and every compact camping tool for minimalist campers and survivalists. While most of their gear is on the pricier end–$33 tinderboxes and $20 compasses -their reputation of untouched quality is well earned.
Plus, Gerber's lifetime guarantee is excellent and very reliable.
Using the Fire Starter
Those who've never used a fire starter may find a bit of a learning curve when first going out in the field with it, but with the right technique and a bit of practice, it's an incredibly learnable skill.
The first thing to note, though, is that there is a thin coating on the magnesium rod that needs to be scraped off before it will begin producing sparks. Don't waste time scraping off the rod's coating entirely, just don't expect it to produce sparks on the first couple of strikes.
First, here are two short tutorial videos for using a fire starter. One shows the typical fast strike method. The other, which if done correctly produces far more sparks, shows a slightly different method that requires a bit more finesse.
For a summary of the technique:
Find a flat, dry surface to start your fire and gather small sticks for kindling.
If you don't have cotton balls or other fuel stored, gather dry bark (Birch is ideal) or paper to use to start the fire.
Put your fire-starting materials in a small pile to cast your sparks into.
For standard use, hold the striker in your dominant hand and the rod in the other. Place the sharp end of the striker on the base of the rod (as close as possible to the handle), then push down with the striker and pull back with the rod. That way, the striker stays in the same place, which will increase the accuracy of the spark shower.
The first thing you should do after starting your fire is to reseal the fire starter, to ensure no mishaps or sudden weather changes get it wet. And if possible, replenish your supply of fire-starting materials in the fire starter's small storage area.
Conclusion
For a strike fire starter, this tool is pricey. While it may seem frivolous to spend $17 on something that creates little sparks, Gerber actually makes this model worth the expense with its impeccable quality and creative design. Most importantly, with the Gerber Bear Grylls Fire Starter, you'll never need to worry about getting caught out in the cold without a light.
Further read: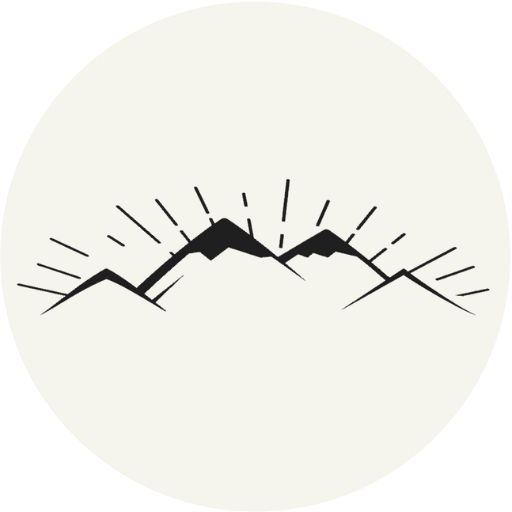 The All-Outdoors Guide team is comprised of enthusiastic experts that enjoy helping others that aspire to be better at outdoor fun. Part of that is making sure you have the right gear and information when it's time to go out and have fun. Some of our team have accomplished amazing feats like climbing 6000 feet to the top of mountains, others have explored every dirt trail they could find and we even have some people that have backpacked solo on various continents. No matter what our readers want to learn and do, our team is here to help them accomplish those goals.