Sleeping under the stars is one of the best memories many people have in life. Watching the stars twinkle above as the gentle hum of the insect orchestra plays in the distance. Mother Nature at her best. However waking up to the sun beating down on you and your neck sore from resting it all night on a pile of dirty clothes is not the best memory.
Bringing your favorite pillow along for your backpacking trip is unrealistic. It just doesn't fit. Most backpackers will just use a pile of clothes or a jacket as pillow, but new technology over the recent decades has evolved from piles of dirty clothes to lightweight and portable pillows meeting the needs of even the hardcore lightweight backpackers.
The Sea to Summit Company evolved in the 1990s in Australia after one of its founding members completed an epic expedition. In the spring of 1990 Tim Macartney-Snape set out to climb Mount Everest from "sea to summit." His expedition began in the tepid waters of India's Bay of Bengal and then on foot across the Gangetic plains towards the Himalayas.
Four months later Tim set foot on the top of Mount Everest where he climbed alone and without the assistance of oxygen. His company was named after his incredible journey. Today Sea to Summit produces innovative and affordable outdoor gear to outdoor enthusiasts across the world.
The Construction of the Pillow
Taking a pillow backpacking is a luxury. Most hardcore backpackers won't risk the extra weight in their already heavy packs. However, the Sea to Summit Aeros Pillow doesn't take up much space and is lightweight.
The Aeros pillow is constructed of high-strength thermoplastic polyurethane (TPU) bladder with a brushed 50-denier polyester stretch-knit outer surface that is very soft and durable for a good night's sleep in the great outdoors. The synthetic fill between the pillowcase and the TPU bladder adds increased comfort and wicks away your perspiration keeping your head cool on those hot nights.
The Aeros pillow is designed to fit snugly around your head. Its curved internal baffles create a contour to cradle your head while the scalloped bottom edges center the pillow around your shoulders. Whether you're a side, back, or stomach sleeper, you'll be comfortable all night long.
The Sea to SummitAeros Pillow is an inflatable pillow that inflates with a few puffs of breath using the multifunctional valve. When fully inflated, the pillow has a 5-inch thickness. The pillow comes in two sizes: regular and large. As an added bonus, once the pillow is deflated it fits nicely in a little drawstring bag that can be packed away in your backpack during the day.
The Tech Specs
Type:
Inflatable
Dimensions:
Large – 16.5" x 11.5" x 5.5"

Regular – 14" x 10" x 5"

Weight:
Large – 3.7 oz.

Regular – 2.8 oz.

Pockets:
Pack: 2 side stretch, 2 zippered waist-belt, 1 stretch front

Removable lid: 1 zippered top, 1 mesh bottom

Packed Volume:
0.4 L
Materials:
Polyurethane Bladder, Brushed 50D Polyester Knit Cover
Stuff Sack Included:
Yes, Drawstring bag
Hydration Compatible:
Yes, external sleeve
Retail Price:
$40
Recommended Use:
Backpacking, Travel
Backpacker Reviews
We asked our backpackers to review the Sea to Summit Aeros Pillow for its comfort, weight, ease of use, packed size, support, and price point. Overall our backpackers raved about the pillow. Having a pillow on a long backpacking trip or even a short weekend camping trip is a luxury that many don't take. The small pack size and weight of the Aeros Pillow makes it a great choice for those who prefer a little comfort on the trail.
Overall our reviewers found the Aeros Pillow to be quite comfortable. At full inflation the pillow averages about 5 inches in height. Since there are all sorts of sleepers, one side of the Aerosis elevated an inch higher than the other side which is great if you're a side sleeper.
If you're a side sleeper, position the pillow to be on the thickest side. However, if you're a back sleeper, try the thinner side for maximum comfort. The Aeros contour system did adequately cradle our reviewers' heads at night, but several reviewers commented that the contour almost created a noticeable wobble to the pillow.
Several of our reviewers prefer a compression pillow as they are generally more comfortable than an inflated pillow. However, a pillow is better than no pillow.
One of the bestselling features of the Aeros Pillow is its size. Depending on which size pillow you get – large or regular –it weighs on average of 3.1 ounces. Once deflated and packed into its drawstring bag, it only takes up 0.4 liters of space in your pack. It's half the size of a water bottle.
Heck, you could even roll it up in your sleeping bag or tie it to the outside of your pack if it really couldn't fit inside your pack. It's just super easy to bring on any trip.
The Aeros Pillow is super easy to use. Our reviewers were able to fully inflate the pillow on average with three large breaths. You can easily adjust the amount of air in the pillow by pushing a small button inside the inflation value to slowly release air out of the pillow. The valve also works easily and efficiently to release all the air when it's time to deflate and pack the pillow up in the morning.
Our reviewers found the pillow easily fits inside the hood of any mommy bag, but due to its rather small size, the pillow might move underneath your head during the night. Due to its polyurethane material, some reviewers found the pillow to be very noisy if you tend to move around a lot at night.
You might wake yourself or your neighbor up real quick. The Aeros Pillow can't be machine washed or dried so a couple of reviewers found that as a minor negative too.
The Aeros Pillow retails for about $40 on various online retailers. There are several other Aeros pillows available with various features and price points. The Aeros Ultralight Pillow weighs in at 2 ounces and retails about $36.96 while the Aeros Premium Pillow is considered to be the high-performance version weighing at 3.7 ounces and retailing at $39.95.
Pros of the Sea to Summit Aeros Pillow
Lightweight
Tiny packed size
Great support
Fits in its own drawstring bag
Cons of the Sea to Summit Aeros Pillow
Not super comfortable
Can possibly puncture or deflate if not probably cared for
Noisy
Can't be machine washed or dried
The Verdict
Overall we give the Sea to Summit Aeros Pillow two thumbs up. Its best features are its lightweight and its tiny packed size making it a great addition to any backpacking trip. The pillow is easy to use and comfortable for most people.
If you move around a lot at night you might want to consider a different type of pillow as some reviewers found the pillow to be noisy. The Aeros Pillow retails online for about $40 and comes in several other options, like the Ultralight Pillow, the Premium Pillow, or even the travel version perfect for your next flight. Plus, it beats waking up to a stiff neck.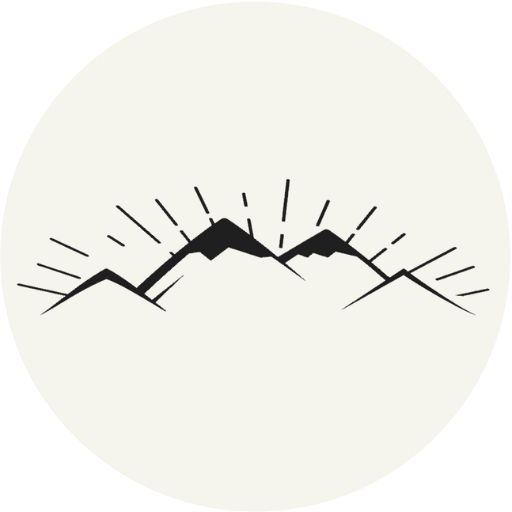 The All-Outdoors Guide team is comprised of enthusiastic experts that enjoy helping others that aspire to be better at outdoor fun. Part of that is making sure you have the right gear and information when it's time to go out and have fun. Some of our team have accomplished amazing feats like climbing 6000 feet to the top of mountains, others have explored every dirt trail they could find and we even have some people that have backpacked solo on various continents. No matter what our readers want to learn and do, our team is here to help them accomplish those goals.