Moving through the urban environment or the countryside is much easier if you can carry the essential items. In this Vertx EDC Ready pack review, we'll try to determine if this backpack is a good choice for daily commuters, travelers, and hikers.
All of the best EDC bags offer ample storage space for all the necessities you might need while you're away from home, so in this respect, the Vertx Ready pack isn't much different from the majority of daypacks you can find on the market.
However, Vertx's model is more versatile than most of its competitors because it contains features that enable you to adjust to different contexts.
Our Vertx EDC Ready pack review will take you through its essential features and help you decide if this everyday carry backpack is the right choice for you.
Key specification of the Vertx Ready Pack
| | |
| --- | --- |
| Storage capacity | 20L or 1220 cu-in |
| Hydration capacity | Hydration bladder compatible |
| Belt types | Adjustable straps and waist belt with 1919 webbing |
| Number of external pockets | 3 |
| Material | Polyester |
| Excess type | Zipper |
| Weight | 3.10lbs |
| Latest price | Check the latest price here |
Core features of the Vert Ready pack
Although the Vertx brand is relatively young, the company that founded the brand is one of the oldest manufacturers of military uniforms and accessories in the United States.
Besides Vertx, The Fechheimer Brothers Company founded Flying Cross and Justin FR brands that focus primarily on uniforms and flame-resistant clothing. The Vertx was founded in 2009, and less than a decade, it became one of the premium manufacturers of backpacks, clothes, and accessories.
The parent company's long history of collaboration with the US Army is reflected in the design of the products Vertx offers. The first version of the Vertx Ready Pack was created with the aim of providing a user with an easy way to carry and access firearms.
The current Vertx Ready Pack 2.0 version was released almost five years after the original version of this EDC pack hit the market. It brought numerous updates that made the backpack even more functional than before. Go through our Marmot Ultra Kompressor review if this Vertx model doesn't meet your expectations.
Materials and design
The Ready Pack 2.0 isn't what you'd call stylish, but that isn't its primary function to begin with. On the other hand, it doesn't scream Navy Seal either, even though it is designed as a tactical EDC pack. There are several monochrome and multicolor options to choose from so that you can pick the one that best matches your style.
The manufacturer doesn't provide details regarding the polyester fabric the pack's shell is made of, although the product's specifications indicate that bonded nylon thread was used to strengthen the seams and attachments.
The EDC packs' interior features a 3D molded foam panel in the back and laptop compartments, while the loop fabric is compatible with numerous Velcro add-ons. Also, all YKK zippers are made of self-repairing nylon that is nearly impossible to damage.
The Vertix Ready Pack's internal pockets are made of abrasion-resistant mesh, enabling you to carry sharp objects without any risk of scratching or damaging the fabric.
Overall functionality
The pack's organizational features compensate for its aesthetics shortcomings since the Vertix Ready Pack makes it easy to arrange your gear as you see fit.
Unzipping the bag will grant you access to its main compartment that contains several pockets and a laptop sleeve that, according to the manufacturer can hold 15-inch laptops. However, fitting a 15-inch laptop into this sleeve can be tricky.
The Ready Pack comes with the Hot-Pull feature that enables you to access its main compartment by simply pulling the backpack's front. The concealed carry compartment is large enough to hold all standard guns and it's equipped with loop fabric that can hold Tactigami and similar types of holsters.
In case you don't want to utilize this compartment to carry weapons, you can store a hydration bladder in it. This Vertix's model features two hose pass-through ports that allow you to install a hydration system quickly. Read our guide to the best hydration packs for hiking if you're searching for a backpack that comes with a built-in hydration system.
Weight and storage capacity
The maximum amount of weight you can carry in this tactical backpack is limited to approximately 30lbs, which should be enough for one-day trips to the countryside or a day in the city.
The Vertix Ready Pack 2.0 provides only 20L of storage space, but it features numerous attachment points that enable you to extend its storage capacities. However, this model doesn't have a frame that helps distribute the weight evenly, so you should avoid carrying heavy loads in it.
Moreover, the pack weighs 3.10lbs, which makes it heavier than most EDC backpacks on the market.
Even though 3lbs may not seem like much, the additional weight the backpack adds to the load you're already carrying can become a factor if you're planning on walking with the Vertix Ready Pack 2.0 on your shoulders for several hours.
The backpack is equipped with a waist belt that helps even out the load distribution, and you can tuck it in while you're not using it. Go through our guide to finding the best outdoor backpack if you're unsure how much storage space you need.
Comfort and ventilation
The dimensions of the Vertix Ready 2.0 pack are 18 x 14 x 6 inches and you can't choose between different sizes. However, you won't have too much trouble adjusting it to your needs, because its shoulder straps are fully adjustable, while the 1919 webbing folds easily.
Once you've found the perfect position for the backpack, you can use its sternum strap to keep the shoulder straps in place. The backpack's storage capacity prevents you from using it to carrying more than 30lbs, so it's unlikely that you will feel discomfort while carrying its maximum load.
The EDC backpack's back panel is made of breathable 3D molded foam that provides a steady airflow through the pack. Hence, you won't run hot even if you're carrying this backpack for the entire day.
Range of applications
This EDC pack is designed as a tactical pack that meets the needs of military and police personnel. Its front flap is foldable and you can store it behind the MOLLE panel. By doing so, you'll gain unrestricted access to the tools or firearms stored on the panel.
Besides, the Vertix Ready 2.0 has several strategically positioned loop panels that enable you to attach holsters to them. However, the backpack's application range isn't limited to carrying guns or rifles, since it comes with a number of features that are useful in urban settings.
The two external side pockets are large enough to hold a 32oz water bottle, while the back panel features a pass-through you can use to attach rolling luggage to the pack. This feature makes the Vertix Ready 2.0 a great traveling option, although not as the only bag you carry with you.
Also, it would help if you kept in mind that this pack isn't large enough to store all the necessities you may need while spending the weekend outdoors or visiting your friends. Check out our Osprey Tropos review if you need a daypack that offers more storage space than the Ready 2.0.
Additional accessories
You won't get any additional accessories with this Vertx's model, and if you need a Tactigami holster or similar add-ons you'll have to purchase them separately. The brand offers a broad spectrum of accessories you can use with this pack, so you have to choose the model you like and install it.
The backpack's interior features several Velcro panels that enable you to carry tools and countless other items you might need. The panel of the concealed carry compartment is removable and you can replace it with a ballistic panel.
The Premier Body Armor ballistic panel is designed specifically for the Verix Ready 2.0 pack and it might be a great addition to year gear if you need additional protection against live gunfire.
The cost and warranty period
The price of the Vertix Ready 2.0 pack depends on the retailer and the color option. So, you can purchase this model directly from the manufacturer for less than $170, while its price on different e-shopping platforms can vary between $140 and $220.
Vertix offers only a limited one-year warranty for its backpacks and it may be not easy to replace the Ready 2.0 model if some of its components break down. Vertix backpacks are generally known as durable as the brand uses high-quality materials to make them.
You can return your backpack within 60 days of the purchase and Vertrix will provide you with a full refund. Even so, such a short warranty period can seem underwhelming especially when you consider the fact that manufacturers of similarly priced EDC packs offer a lifetime warranty for their products.
The advantages of the Vertx Ready pack
Versatile backpack for everyday use
This Vertx's model can be a great option if you need a pack you can carry to work or for a day trip in the backcountry. You can also customize it to gain quick access to firearms or tools you're carrying with you while adding a ballistic panel will shield you from bullets
Excellent organizational features
Arranging all the equipment you want to take with you, shouldn't take more than a few moments of your time. The laptop sleeve is spacious enough to hold a 15-inch laptop, while the main compartment contains a large number of pockets.
Hydration bladder compatible
You can turn the pack's concealed carry compartment into a storage space for a hydration bladder if you don't intend to carry guns with you. The Ready 2.0 is compatible with a variety of systems and features dual hose pass-through ports.
Loop fabric patches allow for easy holster installation
Aside from allowing you to access a weapon quickly, the Vertix Ready Pack 2.0 lets you choose where you want to place the weapon's holster. The loop fabric patches are positioned at strategic places which enables you to react quickly to potential dangers.
Made from durable materials
Like all of the brand's packs, the Ready 2.0 model is designed to withstand daily heavy-duty usage. All seams and attachment points are strengthened with nylon thread, while the interior of the pockets is made from nonabrasive materials.
The disadvantages of the Vertx Ready pack
Heavier than most EDC packs
At 3.10lbs, the Vertx Ready 2.0 pack can hardly be called lightweight. Most competing models with similar storage capacities don't add so much weight to the loads you carry in them.
The Ready 2.0 pack isn't waterproof
Even though it is designed for outdoor use, this EDC pack isn't water-resistant or waterproof. Your gear won't get wet after moderate exposure to rain, but you must get a rain cover for this pack if you expect to encounter a lot of rain on your journey.
The best alternatives to the Vertx Ready pack
Probably the best way to choose an EDC pack is to know for which purpose you're planning to use it. Vertx Ready 2.0's folding front flap or Rapid Access Pull tab features are practically useless if you're only using the pack for short hikes through the countryside.
Plenty of EDC packs offer sufficient storage space, quick access to the main compartment, and good organizational features that are comparable to those you can find on the Ready 2.0 pack. We've shortlisted a few of the best alternatives to the Vertx Ready 2.0 pack so let's take a look at what they have to offer.
Mystery Ranch Urban Assault
Like the Ready 2.0, Mystery Ranch Urban Assault is inspired by military backpacks. This Mystery Ranch's model is made of 500D Cordura nylon that is both water-resistant and durable. Its maximum storage capacity is 21L, which makes it spacious enough for most everyday applications.
You can choose from a wide spectrum of color options that span from bright to dark colors. The pack's interior features a laptop sleeve that enables you to store your electronics safely. The Urban Assault pack has a three-zipper opening that grants quick access to the items at the bottom of the pack.
Read our Mystery Ranch Urban Assault review for more information about this EDC pack.
Ogio Renegade RSS Backpack
Organizing your gear and making sure it is always safe will be much easier if you get the Ogio Renegade RSS backpack. The 600D polyester Pindot material is sturdy and durable enough to withstand even the most challenging applications.
The interior of this EDC backpack is as impressive as its exterior because it features a laptop sleeve that is large enough to hold a 17-inch laptop and a padded camera pocket that protects your gear from impact.
However, this backpack is better suited for use in urban contexts and it might be a poor choice if you need an EDC pack for outdoor activities.
Osprey Daylight Plus
Even though it is made from the 210D Double Diamond Ripstop nylon, the Osprey Daylight Plus is still impressively durable and water-resistant. Besides, the pack weighs just 1lbs and its maximum storage volume is 20L.
What's more, you can attach the Daylight Plus pack to a wide range of compatible Osprey backpack models to extend its storage capacities. This pack isn't designed to carry heavy loads, but it still features a hip belt and a sternum strap that ensure the weight is evenly distributed.
Read our Osprey Daylight vs Daylight Plus comparison to find out more about the differences between these models.
FAQs
Question: Are Vertx Ready 2.0 packs durable?
Answer: All of Vertx's backpacks, including the Ready 2.0 model, are famous for their durability, and you can use them for years without noticing signs of deterioration.
Question: Which types of weapons can I carry in the Vertx Ready 2.0 EDC pack?
Answer: The pack's dimensions are 18 x 14 x 6 inches, which indicates that you can use it to carry almost all standard-size guns and even some types of rifles.
Question: How to know which size of the Vertx Ready 2.0 pack to choose?
Answer: This pack is available in just one size, so you can check its dimensions to find out if it big it is.
Question: Is Vertx Ready 2.0 pack machine washable?
Answer: Yes, they are, but you have to follow the manufacturer's instructions to avoid damaging the pack while washing it.
Our verdict – Can Vertx Ready pack meet all your daily needs?
An EDC backpack doesn't necessarily have to offer a lot of storage space, but its features should make performing your daily activities easier. The Vertx Ready 2.0 pack is undeniably versatile as you can use it to carry your computer to work or to protect yourself from bullets in a war zone.
The Rapid Access Pull and Hot-Pull tabs enable you to access the pack's interior within seconds, while the convertible front flap allows you to use the items stored on the MOLLE panel.
We recommend choosing this EDC pack if you're searching for a durable daypack you can use for different purposes or if you often have to carry a firearm with you. We suggest considering the Mystery Ranch Urban Assault or the Osprey Daylight Plus if this Vertx's model is too heavy for you.
Was this Vertx EDC Ready pack review useful? Let us know in the comments or continue reading our guide to the best sling backpacks.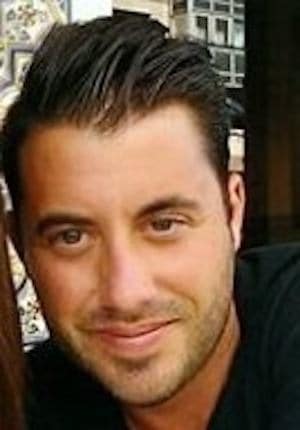 David is a strong advocate of outdoor-related activities and has many years of experience backpacking and hiking around the world, including the Italian and Austrian Alps in Europe as well as central and southern Asia.
Locally, he has also led many groups cycling through Vermont, Nova Scotia, and Wisconsin. David constantly uses and tests the latest gear for the outdoors, which in turn allows him to help others make more informed buying decisions. He's excited to share more of his knowledge and to see others enjoying the great outdoors more because of his advice and recommendations.