The idea of an EDC – every day carry – bag is one that's catching on in a big way. It's basically a simple concept; a bag that, obviously, you carry every day and that contains enough essentials to cope with any situation that comes up as you go about your life.
What sort of situations? That's up to you – what do you think's the worst you'll have to deal with? Some people pack their EDC to cope with anything up to a zombie apocalypse; others focus on being able to recharge a dead phone battery or make minor clothing repairs.
The difference isn't important; it's about being able to deal with what you think you need to be prepared for.
Whatever your worst-case scenario is, you'll be relying on your EDC bag to be there when you need it; the best survival kit in the world isn't a lot of good if you can't get to it in a crisis. Once you have the bag you can adjust its contents to suit changing priorities, but the first thing is to get the bag itself right.
So what are you looking for when you choose this vital item? Here are the factors you need to consider:
If you get an over-large bag you'll succumb to the temptation to fill it with stuff that might be useful. Then you'll get fed up with its weight and bulk, and you'll start leaving it behind when you're only going out to the store, or when you're in a rush. Before long it'll be sitting half-forgotten in a corner, stripped of the items you use regularly. Get a bag that's a manageable size – one you're happy to take with you everywhere you go.
If you're dealing with an emergency that doesn't just affect you, the last thing you want is an EDC bag that looks like an EDC bag. Camouflage patterns, MOLLE loops or other military features can make your bag a tempting target for anyone who wants to improve their own chances. Pick an anonymous-looking bag in a neutral color – gray, dark blue or brown are all good choices that won't make you stand out.
A bag with one big compartment will soon become a jumble of stuff, and when you need something in a hurry you'll waste a lot of time rummaging through your gear. Choose a bag with internal dividers and some small external pockets for frequently used items like your phone. Zip-up mesh internal pockets are a great feature; you can easily see the contents but they'll stay secure until you want them. Too many MOLLE loops attract attention, but a couple are useful for attaching items to.
Depending on how much you plan to carry there are a variety of styles suitable as EDC bags. They range from small organizer pouches that can be worn on a belt or slipped in a cargo pocket, through lumbar packs and sling bags to backpacks. For most people, if you think you need a backpack you're probably packing too much gear.
For most people a neutral-colored sling bag makes the perfect EDC bag. They're easy to carry over one shoulder, usually have handy external pockets and give you more than enough space to securely carry your day-to-day essentials. They're also becoming a familiar sight, so carrying one won't mark you out in a crowd. Here are three of our top choices in this category:
Condor EDC Bag
Features At A Glance
Double zipper main compartment
Front compartment with organizer loops and sleeves
Concealed pocket with hook and loop closure
Detachable waist strap
This is an affordable but feature-packed sling bag, compact enough to wear all day but with enough space for an array of essentials. It's well made from heavy textured nylon and has a mesh back panel for added comfort.
A large main compartment holds your bulkier items; a buckle-down flap covers a separate front pocket, which has assorted sleeves and elastic loops – it's perfect for keeping small items organized. There's also a concealed compartment for valuables, and a small zippered pocket on the front flap.
MOLLE loops on each side of the bag allow you to add accessories, such as Condor's H2O Carrier if you like to carry a water bottle.
One point to note is that this bag is designed to hang at your right side. It's not ambidextrous. If you're left-handed or need to keep your right side free it might not be ideal. Otherwise it's very comfortable; the shoulder strap has a wide adjustment range and a pad with anti-slip patches, and there's a detachable waist belt for stability.
The Condor EDC Bag is available in black and brown, as well as slightly less discreet olive green and Multicam.
Verdict: A good quality and well organized bag at a very attractive price (see here for pricing)
Leather Inc. Multi-Pocket Messenger Bag
Features At A Glance
Genuine leather construction
Five zippered pockets
Pop-out mesh bottle holder
Smart phone pocket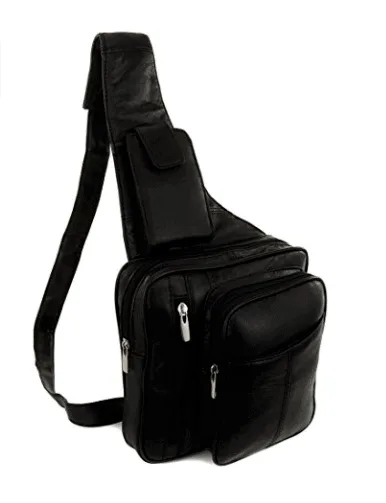 If you need to look smart and professional at all times, but still want to be prepared, this leather sling bag is an ideal choice. Its main pocket is eight inches square, big enough for most items you need to have with you.
There's also a compartment that conceals a mesh bottle holder, which means you can have some water handy without taking up space inside the bag; flat items can also be stowed in here.
Three more zippered pockets let you organize your emergency gear for quick access and there's a convenient cell phone holder on the strap.
This is a neat and compact bag that doesn't stand out in a crown but will securely hold a good collection of essentials. It's available in black, wine and two shades of brown, and it doesn't look like an EBC bag at all. You can happily take this to a business meeting or social event without being at all conspicuous.
Verdict: Well priced but with an upscale appearance, this bag is ideal for the professional who wants to be prepared. Check out the latest pricing here.
5.11 Tactical PUSH Pack
Features At A Glance
Weather resistant nylon construction
Two expanding side pockets
Aero foam padded back
Front organizer pocket
Concealed carry pocket
5.11 Tactical are known for producing serious military and law enforcement gear, and their PUSH Pack is no exception. Everything is very well put together from top-grade materials, and shows a lot of careful design.
The main compartment is roomy enough for any EDC item, although just slightly too small for an iPad.
Secure zipped side and top pockets add extra carry space while helping you keep things organized, plus there's a flat front pocket for important documents.
The main compartment closes with a zipper and a buckle-down flap for extra security. Finally there's an integrated covert holster than can double as another pocket; this has a hook and loop patch inside for attaching a holster insert.
A pair of MOLLE loops on each side of the bag, and two more on the base, give some extra attachment options if you need them.
This bag shows some impressive attention to detail and clever touches. The padding from the shoulder strap is easily detachable to reduce bulk – it's secured with hook and loop ties.
The main flap and base have hook and loop plates for attaching a name tag or patches – a military feature, but it also lets you customize the bag.
A rear loop lets you attach it to your belt for extra security. The PUSH Pack is available in black or brown, so despite its military heritage it still looks unobtrusive.
This is a mid-priced bag but the extra cost is easily justified by its obvious quality. It does have a conspicuous 5.11 logo on the flap, but the brand isn't all that well known so it shouldn't attract much attention.
Verdict: Good value for money and very well designed; especially good if you plan to pack a firearm. Check out the best deals on this bag here.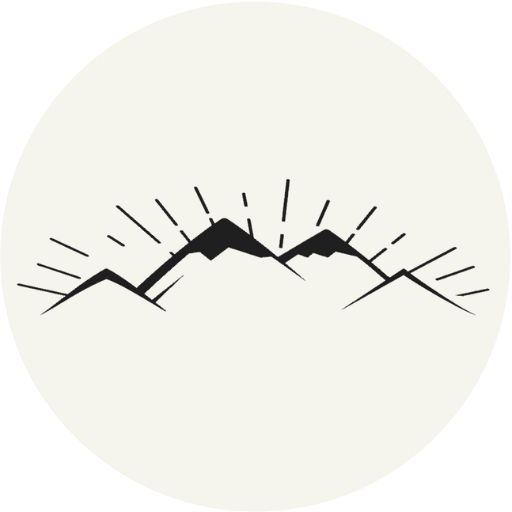 The All-Outdoors Guide team is comprised of enthusiastic experts that enjoy helping others that aspire to be better at outdoor fun. Part of that is making sure you have the right gear and information when it's time to go out and have fun. Some of our team have accomplished amazing feats like climbing 6000 feet to the top of mountains, others have explored every dirt trail they could find and we even have some people that have backpacked solo on various continents. No matter what our readers want to learn and do, our team is here to help them accomplish those goals.