Osprey specializes in making a large variety of packs and bags with reflective graphics and they do it extremely well. I personally own a few Osprey bags and they are all very durable and some of the most comfortable bags I carry. They also allow quick access to the things I need like my water bottle.
When I saw that they came out with a line of bags for everyday use with different color options, I had to see what it was all about.
The Osprey Tropos is different from the rest of the bags they carry because of the variety of occasions you can use this bag for. It's definitely one of my favorite technical packs that I can use every single day. While it's durable enough to hit the trail, it also has features that make it great for school, work, or a day around the city.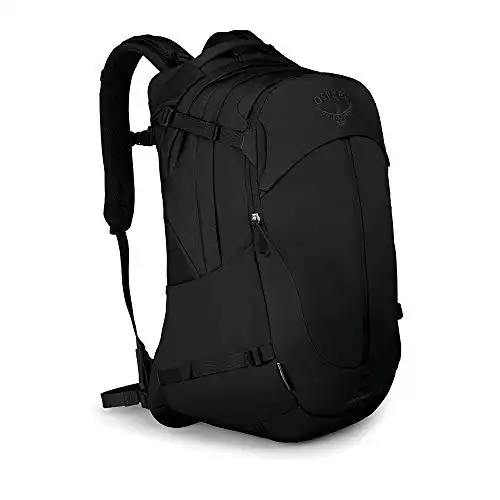 Osprey Tropos Laptop Backpack | Backcountry
The Osprey Tropos 34L Backpack is designed to take your urban missions further and faster with it's updated design and added features. Several pockets keep your gear separated and clutter-free, such as a stretch-free top pocket, separate padded laptop sleeve, and front organizational pocket with internal sleeves.
Check Price
Buy at Amazon.com
We earn a commission if you click this link and make a purchase at no additional cost to you.
Who Could Use an Osprey Tropos
Bicyclists
Rather you commute to work on a bicycle or just enjoy riding your bike, this backpack is great. There are external loops to key clip your helmet onto and a loop attachment for a blinker light making you more visible on the road. This pack is also very adjustable, so you don't have to worry about it bouncing around too much while bicycling.
Commuters
You can carry everything that you need for work inside of this backpack. There is plenty of space for things like your laptop, a lunch box, an extra jacket, and anything else you could possibly need for work. There is even a slot specially made for business cards.
Students
Not only will people commuting to work enjoy this, but students can find this very useful as well. There is a separated slot inside the main compartment of the bag made for books and notebooks. This bag also features a built in kickstand, so when switching between classes or going to the library you can throw your bag anywhere on the ground and it will sit up on its own.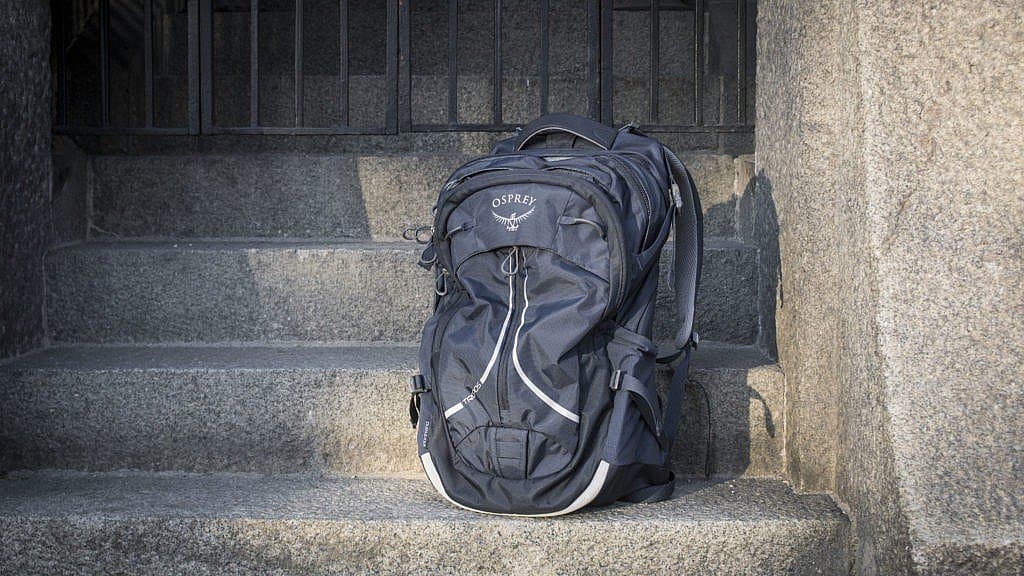 Day Hikers
Although this is a pretty big backpack for a day hike, you could use it if you do not want to buy tons of backpacks for different occasions. This is a very comfortable bag to wear with its built-in suspension system that I can say is probably my favorite part of this bag. You can put large water bottles into the side stretch pockets and fit plenty of extra clothes, snacks, and gear you may need.
Travelers (as a carry on)
This bag is really convenient as a carry-on item when flying. The padded laptop compartment is separate from the other compartments making it really fast and easy to take out at security. There is also plenty of room for a couple of pairs of clothes and some toiletries to fit inside.
Key Features
Kickstand
The built-in kickstand really makes this bag stand out. The Tropos has a built-in metal frame around the back of the pack and a metal piece on the bottom of the front of the bag. This makes the bag stand up on its own when you set it down on the ground.
You can set this bag down anywhere on a flat surface and not worry about it slouching or needing support. Inadvertently making it easier to pack things in and take things out of the bag. You never have to find an object to lean your bag against or try to hold up your bag while stuffing things inside.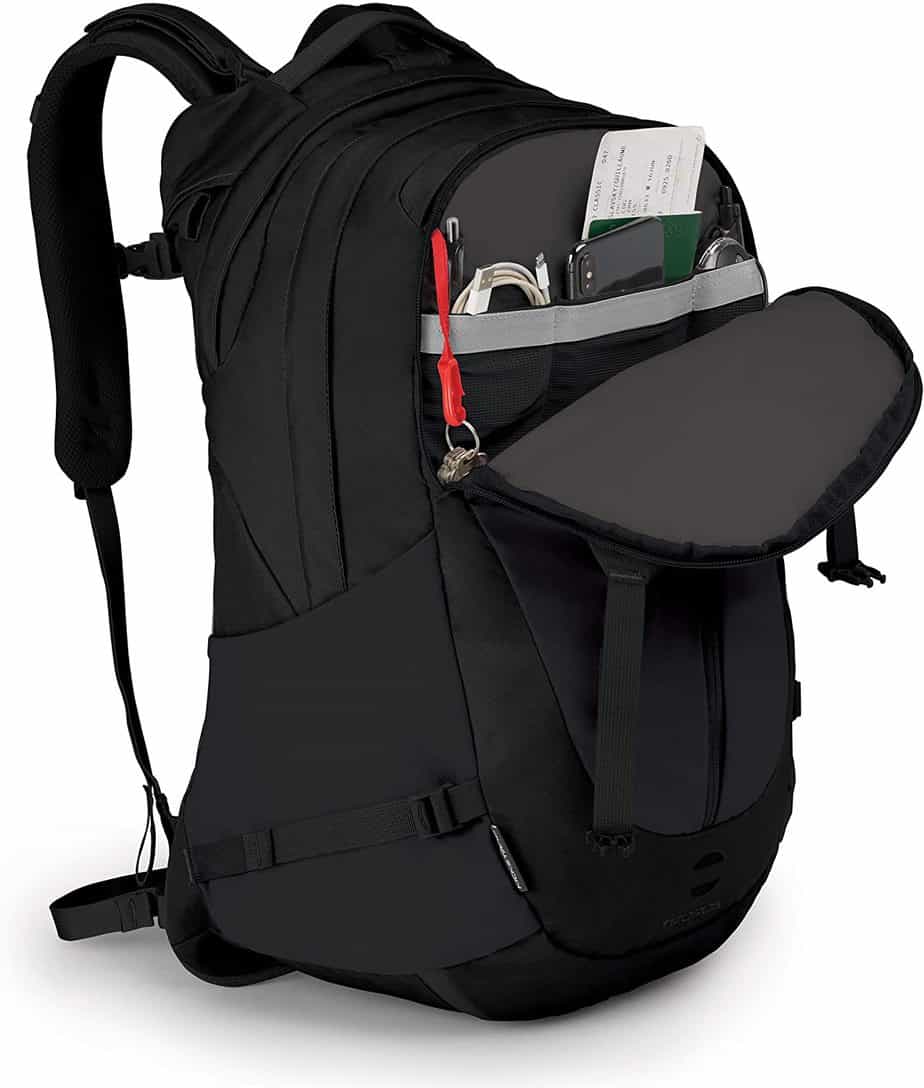 Laptop/Tablet Sleeve
Located closest to the back of the bag are separate zippered compartments for a laptop and a tablet. I don't mean one or the other. There are two sleeves inside this compartment for a laptop AND a tablet. The laptop compartment is great because it makes it so much easier to get it in and out of the backpack without having to rummage around all your other things to get to it.
The laptop/tablet compartment keeps them extremely safe with padding surrounding the compartment and it is elevated off the bottom of the backpack. If you drop your bag on the ground, you don't have to worry about your laptop getting damaged from the fall because it won't touch the ground.
Organization Pockets
Five separate compartments and many pockets inside those compartments make this bag have almost unlimited organization possibilities. There is the laptop/tablet compartment, the main compartment, a small scratch-free compartment, a front compartment, and a vertical zip compartment in the center of the front of the bag.
The main compartment features a sleeve inside that can divide books and notebooks from all of your other things. Sunglasses or a smartphone could fit in the small compartment on the top that is lined with a scratch-free durable fabric. The front vertical zippered compartment is pretty shallow but could fit a map or other flat objects.
The front compartment can be unzipped and opened all the way up. There are separate mesh pockets that can fit a smartphone, pens and pencils, business cards, and any other small things you need to store. There is also another zippered pocket inside this compartment.
Large, stretchy mesh pockets are located on the side of the bag. You can fit a large water bottle in each pocket or use them for things that you want to grab easily, such as a smartphone or trekking poles. There are compression straps that surround the stretch mesh pockets to lock in whatever you place inside of the pockets.
Suspended Mesh Back Panel
Osprey is really good at making their bags comfortable and cool to wear. A lot of their bags feature a suspended mesh back panel, but I have never seen it on one of their daypacks before. I LOVE this feature!
There is a sturdy mesh panel located where your back would touch the backpack that is raised away from the back of the pack. This leaves a gap between your back and the backpack allowing you to be ventilated and not sweaty while on the trek. It also creates a trampoline-like feature that keeps the bag from bouncing around on your back.
32 Liters of Space
You can carry a ton of stuff inside this backpack. So much that people are packing this bag for overnight camping trips, which I do not recommend. You would be really squeezing everything in, but it is possible. If you don't need that much space at any point, it is not a big deal because there are compression straps on the top and bottom of the bag to hold everything in tight.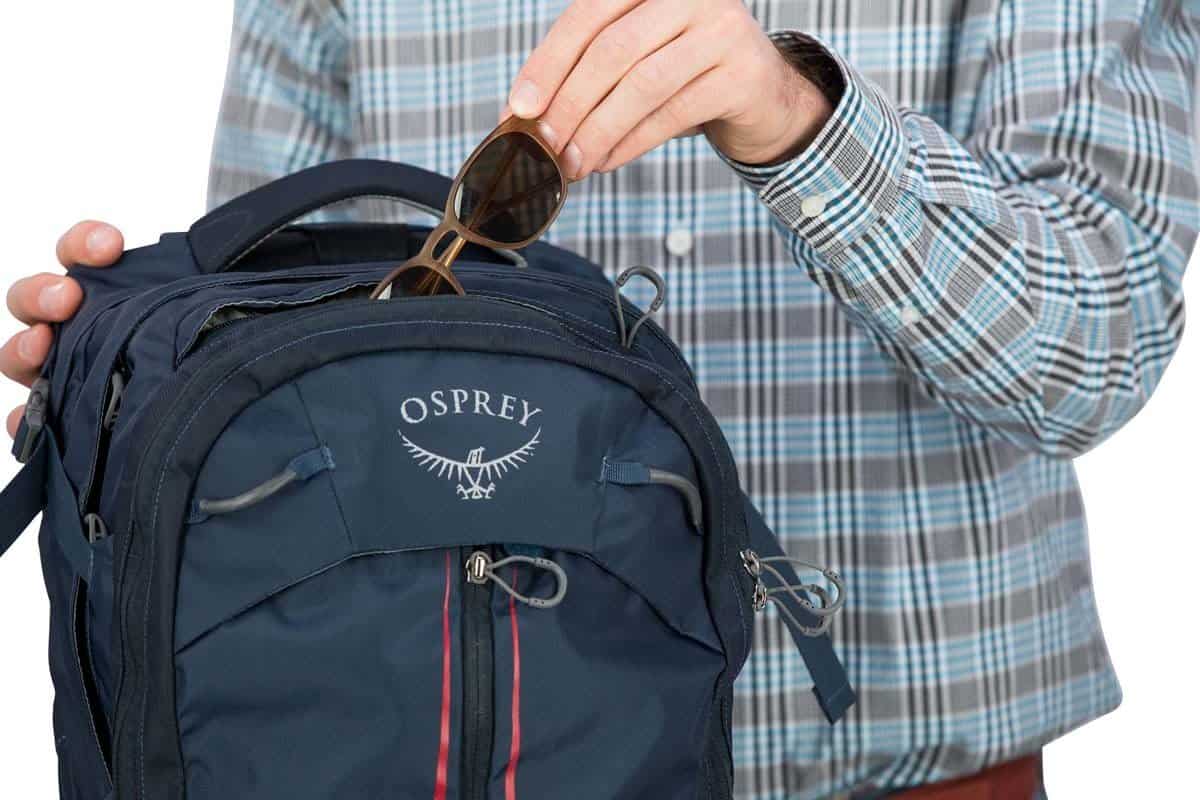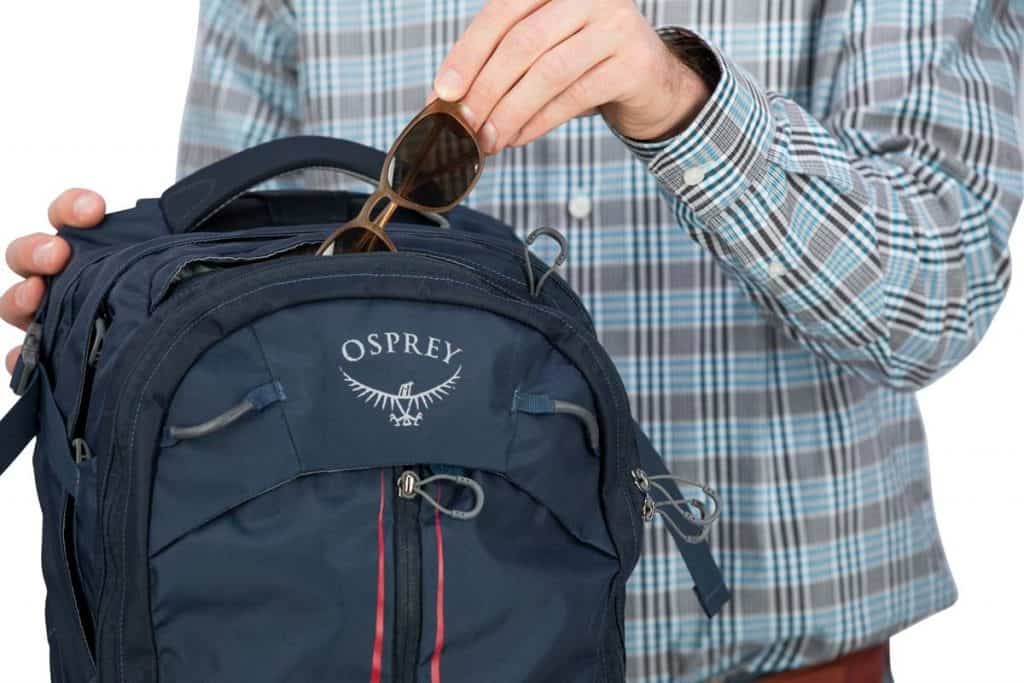 Adjustable Sternum Straps
These are not just the normal adjustable straps that you find on every daypack. This bag has about ten adjustable straps on it. Making it highly customizable to fit you and keep your bag from bouncing around a bit.
Four of the straps are compression straps to hold everything in your bag close. Four more straps adjust your shoulder strap, two load lifter straps on the top and two adjustment straps at the bottom. There is also an adjustable sternum strap to pull your shoulder straps in and a removable hip belt strap (waist strap) to take some of the weight off of your back.
External Loops for Attachment
If 32 liters of internal space is not enough for you, there are three external loops that you can attach things to. Two loops at the top of the front of the backpack and a loop attachment at the bottom of the pack. You can also attach things to the compression straps on the sides of the bag.
The two loops at the top of the front can be used for a bicycling helmet, a hat, or a light jacket. The loop located at the bottom of the pack is made for a blinker light to make you more visible. This could save your life if you tend to ride a bike or walk at night or early in the morning before the sun rises all the way.
Osprey Tropos Pros & Cons
| | |
| --- | --- |
| Pros | Cons |
| Suspended mesh back panel | Side mesh pockets don't hold things well |
| Padded separate laptop and tablet compartment | Removable hip belt is not super comfortable |
| Integrated kickstand | No rain cover |
| 32 L of space | 32 L of space makes this very big for a daypack |
| Extremely versatile | |
| External loop attachments | |
| Very adjustable | |
| Tons of organization pockets | |
What I Love
My favorite part about the Osprey Tropos is that it is a lightweight day pack that still features Osprey's suspended mesh back panel.
My Aura AG 65 Liter backpack also features this and it removes almost all of the bounce you feel in a normal backpack and my back never gets sticky and sweaty. The mesh is very soft, so it does not snag your clothing or cause chafing.
What really sets this bag apart from all other backpacks is the kickstand feature though. It makes this backpack so much easier!
The one thing I hate most about backpacks is having to rummage around in there all while holding the thing up. You can set this pack anywhere and it holds itself up. It is built-in, so there are no hard pieces sticking out or rubbing against your back.
Not only is it amazing that your laptop and tablet have their own zippered compartment, but they are also very protected. This is ideal for travel carrying. The padded sleeve cushions any bumps they might encounter and the compartment is elevated off the bottom of the bag. That way if you do drop your bag, your laptop and tablet will most likely never touch the ground.
Speaking of rummaging around in your backpack, you should be able to easily find anything in this bag. There is a divided compartment and pocket for everything. From business card pockets to a pocket that won't scratch up your sunglasses.
You can use this bag for almost any occasion. I already own a whole bunch of backpacks that I use for different things, such as my hiking backpack, my city backpack, and my carry-on backpack. I can replace all of those bags with this one backpack.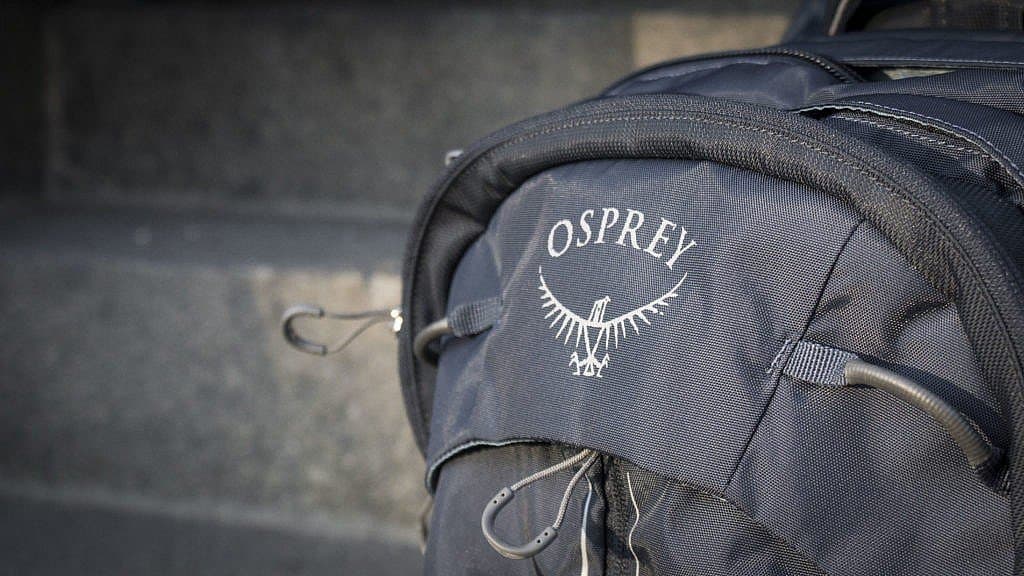 What I Dislike
Although, 32 liters of space in a bag can be a great thing, it also makes this bag a little big for a day pack. If you filled it all the way up, it would not fit in a locker or a drawer at work and it would be a little difficult if your commute involves any public transportation.
There's no way you would be able to fit this bag under a seat in an airplane if you're using it as a carry-on either.
The hip belt is great for taking weight off your shoulders, but I almost never use it because it is so uncomfortable. It's a very thin, stiff piece of material that ends up rubbing your skin so much that by the end of the day I have ended up with huge red scratches on my hips.
That is through my shirt too. Luckily, it is removable and you don't have to leave the straps swinging when you don't use them.
They say that you can put anything you would like to easily grab in the external mesh pockets, but I wouldn't put anything in them other than a large water bottle and trekking poles with the compression straps holding them in. I've put my phone in these pockets and every single time I bend over a little, it falls out. Even with the compression straps tight. I think the pockets are just too big to hold smaller items.
Rain doesn't seep through this backpack easily because of the durable fabrics (nylon) it's made of, so the fact that there is no rain cover available is not a huge deal. If you bicycle to work every day, rain or shine, this may be a bigger deal to you because your bag will then be getting more than a sprinkle.
Osprey Tropos Alternatives
There are certainly other packs that we research in comparison to the Tropos. The following were some of the closest contenders similar to the Tropos:
Overall: Is the Osprey Tropos Worth it?
The great features that come with this pack seem to overpower the poor features. Most of the features that don't work so well can be dealt with or managed and this backpack truly is one of a kind. With its kickstand feature, outstanding comfort, and versatility in use the Osprey Tropos is a must-purchase item.
Also, find this backpack in a women's version, the Osprey Talia.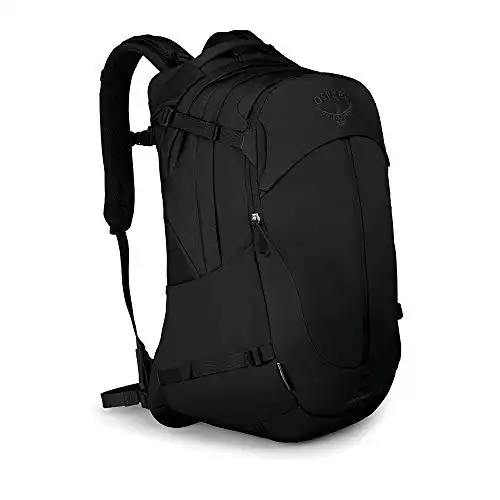 Osprey Tropos Laptop Backpack | Backcountry
The Osprey Tropos 34L Backpack is designed to take your urban missions further and faster with it's updated design and added features. Several pockets keep your gear separated and clutter-free, such as a stretch-free top pocket, separate padded laptop sleeve, and front organizational pocket with internal sleeves.
Check Price
Buy at Amazon.com
We earn a commission if you click this link and make a purchase at no additional cost to you.
Where to Buy the Osprey Tropos
So where can you find the Osprey Tropos for a good price, quick ship times, and great customer service? Here are the retailers I've had good luck with:
For more information on Osprey packs, read here: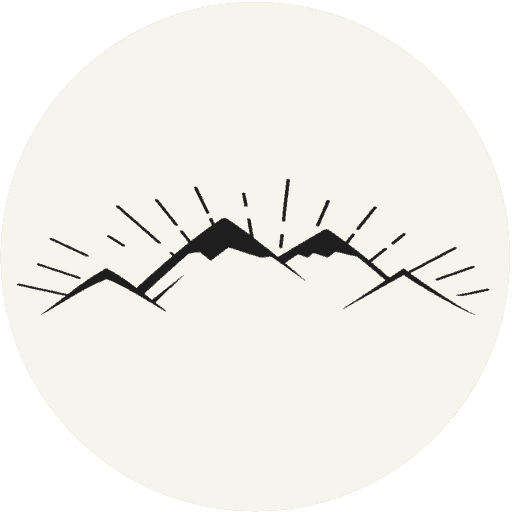 The All-Outdoors Guide team is comprised of enthusiastic experts that enjoy helping others that aspire to be better at outdoor fun. Part of that is making sure you have the right gear and information when it's time to go out and have fun. Some of our team have accomplished amazing feats like climbing 6000 feet to the top of mountains, others have explored every dirt trail they could find and we even have some people that have backpacked solo on various continents. No matter what our readers want to learn and do, our team is here to help them accomplish those goals.