There are a lot of great footwear companies that produce quality climbing shoes but Scarpa is one of the best.
This Italian brand had humble beginnings dating back to 1938 and is a household name for climbers and outdoor enthusiasts. They now produce everything from hiking boots to casual footwear but their climbing shoes remain ever-popular.
With over 23 models in men's and women's sizing in their rock climbing category, it can be a bit tricky to choose just one to go with. For the beginner as well as the more experienced climber who needs an all-arounder, one particular model stands out: the Force X.
This Force X is the epitome of versatility and comfort, making it quite popular among a whole range of different climbers.
If you're looking for your first pair of climbing shoes or just wanting to add a go-to comfort shoe to your collection, the Force X is worth checking out.
Scarpa Force X Alternatives
The Scarpa Force X has largely been discontinued, but these are some GREAT alternatives that we've tested:
Specs and Features of the Force X
Sometimes simple is the best route when it comes to a climbing shoe. Here is a brief rundown of the details of the Force X:
Comes in both men's and women's models:

Men's: sizes 36 to 48 + half sizes / one color / 17.8 oz weight for sz. 40 pair
Women's: sizes 34.5 to 41 + half sizes / one color / 16 oz weight for sz. 38 pair

Unlined shoe with partial Vellutina lining
Double hook and loop velcro closure
Suede upper and interior
Flexan midsole combined with Scarpa V-Tension active randing system
Flat sole is Vibram's 4mm XS Edge
Scarpa FF last on the men's model and Scarpa ED last on the women's
Padded mesh tongue
Asymmetrical curvature
The Force X is definitely more of a basic shoe compared to many of Scarpa's other models but this certainly isn't a fault. This shoe has some great features, like the V-Tension system and the choice of using Vibram's XS Edge rubber.
Simplicity aside, this model has 3 major advantages going for it compared to other climbing shoes.
Advantages of the Force X
The Force X is really just a nice climbing shoe that is fairly flexible in how it can be used. There are 3 main advantages or reasons many climbers buy this model.
Versatile and Ideal for Beginners
The Force X can do a little bit of everything when it comes to climbing. Although many people choose it as a gym shoe, it will perform just fine outdoors for moderate climbs.
New climbers will really appreciate this shoe and it is often recommended for beginners. It is forgiving and very stable, with enough rigidity for traditional rock climbing. However it's performance will lack if you try and take these up severe vertical faces or very technical climbs. While it isn't wildly impressive in any one regard, it will still work well for more experienced climbers who want a more versatile and comfortable shoe.
When it comes to edging the XS Edge rubber performs well when it comes to smaller or slightly sloping holds. It is stable enough to feel secure but things can get difficult when it comes to cracks. For crack climbing the shoe remains comfortable and protects the feet but simply isn't a good choice for super thin cracks as the rigidity of the heel prevents precise movements and positions. When it comes to pockets it does very well in the larger ones and for the shoe rigidity actually works favorably in this situation since the shoe lacks a downturn.
Comfortable and great fit
One of the first praises you'll hear when it comes to this shoe is how comfortable it is. Climbing shoes, especially the more downturned/aggressive models, aren't often known for being that comfortable yet the Force X feels great right out of the box. The suede upper and Vellutina lining fits snugly and is not apt to stretch. The V-tension randing helps to reduce fatigue and pressure by keeping the toes more comfortable. It is designed with an asymmetrical curve which feels great on the foot. Scarpa even adding padding to the tongue for even more comfort.
Unlike most climbing shoes, most wearers find that they don't need to size down a lot for a good fit. It is best to go with your normal shoe size or perhaps a size down. If in doubt, contact Scarpa for sizing help for this particular model or try to find a retailer nearby that has them in stock. Those with fairly thin feet will also appreciate this model.
Value is an important aspect of buying a new pair of climbing shoes. Those familiar with Scarpa will already know that this brand is high-end and their shoes are some of the best on the market. Like most of their shoes, the Force X is reasonably priced (around $120-$140) and built to last. The Vibram sole can take on a lot of heavy use without wearing down unreasonably. Combined with the exceptional comfort this shoe provides, the Force X is an excellent value- especially as an first shoe for new climbers.
Disadvantages of the Force X
The Scarpa Force X does have two downsides to it- both of which are due to Scarpa designing this shoe as a comfortable, all-arounder rather than a technical climbing shoe for any single purpose.
One of the most common complaints of the Force X is the lack of sensitivity. This isn't too surprising due to the design and cushion of this model. You can only have so much padding without it affect how much you can feel.
The Force X is a very supportive shoe and extremely comfortable (it's major selling point) but at the expense of lack of sensitivity. This lack of feel means blow outs and slipping can be fairly common so more precision is often needed. Some climbers just get used to having to use a different technique with these shoes while other find it too much a hassle. If you are an experienced climber just keep in mind that the Force X is not made for high end and very technical climbing.
Just a visual comparison of the Force X versus other Scarpa climbing shoes will show that this model lacks aggression. The Force X has very little downturn to it, plus the toe of the shoe is fairly rounded. The Vibram XS Edge sole and overall rigidity of the shoe really helps to make up for a lack of aggression and ability for precision. Edging and pockets may not be too much of a problem, but very precise crack climbing can prove tiresome and frustrating with this shoes- depending on your experience as a climber.
Final Analysis – Overall Take on the Scarpa Force X
Beginners and experienced climbers alike will really appreciate the Scarpa Force X, so long as they don't try to make this shoe perform past its capabilities. It is reasonably priced, attractive and perfect for the gym as well as outdoors.
It is one of the most comfortable climbing shoes and is durable enough for a beginner to wear for quite a while before needing to upgrade. Keep in mind the limitations of the Force X and you will really enjoy wearing these shoes.
[easyazon_infoblock align="center" identifier="B008PTDHGC" locale="US" tag="alloutdoorsguide-20" type="single" link_id="4612199"]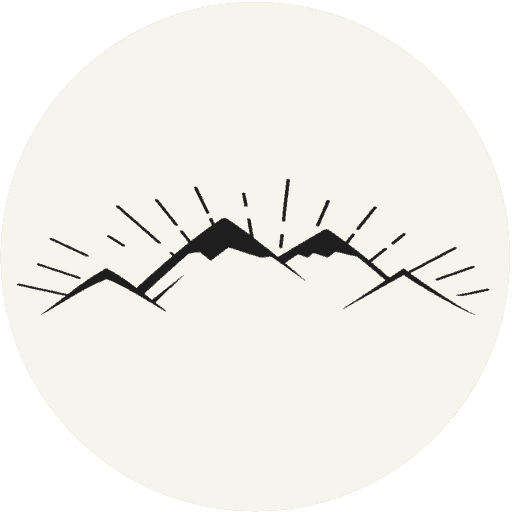 The All-Outdoors Guide team is comprised of enthusiastic experts that enjoy helping others that aspire to be better at outdoor fun. Part of that is making sure you have the right gear and information when it's time to go out and have fun. Some of our team have accomplished amazing feats like climbing 6000 feet to the top of mountains, others have explored every dirt trail they could find and we even have some people that have backpacked solo on various continents. No matter what our readers want to learn and do, our team is here to help them accomplish those goals.