Rated as the best of the best rock shoe by Climbing magazine in the Editor's Choice Gear of 2015 article, the Scarpa Furia is well-known as one of the best climbing shoes available. It has also received praise from various other outdoor and climbing gear authorities, such as Blister Gear Reviews and in episode 440 of EpicTV's Climbing Daily show.
Scarpa is already renowned for its impressive shoes and boots, which they make for a variety of different outdoor activities. While they have 21 different models of rock climbing shoes for men and women, it's their Furia shoe that seems to be one of their best thus far. The brand claims that their Furia shoe "provides more sensitivity than any shoe we've ever produced". So far this claim has been completely accurate.
Here is a closer look as to why the Scarpa Furia should be your next rock climbing shoe.
Specs and Features
As with most rock climbing shoes, there actually isn't much to the shoe itself since they are naturally so minimalistic in nature. Therefore, the materials and technology the company does include should be of the highest quality possible.
Here is a brief rundown of the Furia's main specs and features:
Sharp downturned toe profile
Available in men's sizes from 35 to 45, half-sizes from 35 to 45.5
Sold in only one color, black, and lime
Microsuede upper
XZ Grip 2 Vibram sole (3 mm)
No midsole
Average weight is roughly 196 grams for one size 40 shoe
PCB Tension construction
Hook and look closure
Rubber toe and heel protection for maximum protection
The two main features that really make this shoe stand out is the combination of the Vibram sole and the PCB Tension or Active Randing technology.
Stickiness and Sensitivity
A good rock climbing shoe is "sticky", meaning the sole is made from a rubber or other product that helps the climber get good traction without fear of slipping. A lot of climbing shoes just really don't have a great sole which is why many climbers agree that splurging for a high-end pair is well worth the money.
The XS Grip 2 Vibram sole is easily one of the best you can get on a climbing shoe. The original Vibram XS Grip was already very impressive, said to be 30% more sticky than any of Vibram's other soles. The Grip 2 is even more sticky but also incredibly durable without sacrificing sensitivity. Another benefit of the rubber used is how it works equally well in both hot and cold climates. The XS Grip 2 doesn't seem to be affected at all by climate changes and remains very comfortable. Regardless of where you are climbing, you can rely on the sole to perform perfectly.
The combination of the sole and the lack of a midsole makes the Furia especially sensitive as well, which is an extremely important characteristic of a good climbing shoe. The Furia isn't quite a barefoot type of shoe but it sure is close. The minimalistic design means you'll really be able to feel the rock under your feet and grip with your toes. However, you also will be protected from sharp or rough rock faces.
Foot Protection and Stability
The PCB, or Power Connection Band, it makes the Scarpa Furia especially impressive. This PCB tension is part of Scarpa's Active Randing technology. Typically these rands are on the toe or the heel of shoes, sometimes both in the case of climbing shoes. Scarpa took this a step further by incorporating a single PCB which extends from the toe to the heel.
This orange band, which you can see on the bottom of the shoe, makes the Furia far tougher and more comfortable to wear. The toe, heel, and bottom of the foot are all connected which gives better stability while climbing. The band also helps keep the shoe in its proper sharp downturned profile since the PCB is built to be under tension.
Comfort and Usability
One of the first things you'll notice about the Scarpa Furia is how incredibly comfortable it is. The interior of the shoe is smooth and soft but also wicks away moisture and heat. If you measure your feet properly and get the right size, you'll find that the shoe fit like a glove without being overly tight.
The shoe is also easy to put on thanks to the stretchy mesh around the entrance. Non-lacing shoes are often a struggle to get on so Scarpa included an extra fold of mesh to allow the wearer to stretch the shoe to slip it over their foot. Once on, the large strap closures easily cinch the mesh down closely to the foot.
Many climbers find that the Furia only took a couple hours to break in while others found that they were ready to go right out of the box. Being made from a synthetic microsuede material, there isn't a lot of flexibility in the shoe so you don't need to worry about the fit becoming loose after many hours of wear. The sleek design looks good and feels good on the foot.
The lack of midsole really makes the Furia feel more like a protective glove rather than a shoe.
The Furia is perfect for both novice and advanced rock climbers who need a shoe versatile enough to handle various terrain, climbing style, and weather. It is wonderful all around bouldering shoe.
Disadvantages of the Scarpa Furia
There really aren't any disadvantages for the Furia, but rather some points to keep in mind when considering this shoe.
First off, like all Scarpa shoes, they are not sold in American sizes. This can make finding the right size shoe tricky for some unaccustomed people. It is highly recommended by Scarpa fans and the brand to measure your feet yourself rather than rely on a shoe size conversion calculator. The right size will fit incredibly well but depending on how wide or narrow your feet are, you may wish to alter the size by a half either way. It would be ideal to go to a retailer and try on the shoe before purchasing.
Another thing to keep in mind if you are considering the Scarpa Furia is that it is a shoe that can truly do almost any type of rock climbing or hard sports climbing but it has limits. This means it can perform very well in almost any application but isn't specialized for any one area. If you tend to really need a shoe that can handle very technical or difficult heel hooking or edging, it may not perform as well as other shoes. This isn't really a disadvantage but rather a personal preference some people may have.
The Final Lace
The Scarpa Furia is truly an incredible shoe that is perfectly at home indoors or out, regardless of whether you are a pro climber or someone that just dabbles in it for fun. They are more of a high-end shoe but they will last many years of use before needing to be re-soled or replaced. The Furia is really an investment that will more than pay for its initial purchase price.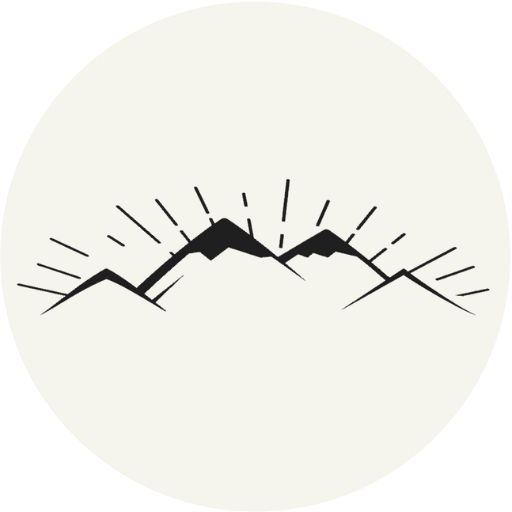 The All-Outdoors Guide team is comprised of enthusiastic experts that enjoy helping others that aspire to be better at outdoor fun. Part of that is making sure you have the right gear and information when it's time to go out and have fun. Some of our team have accomplished amazing feats like climbing 6000 feet to the top of mountains, others have explored every dirt trail they could find and we even have some people that have backpacked solo on various continents. No matter what our readers want to learn and do, our team is here to help them accomplish those goals.