Since 1923 LOWA has been making exceptional outdoor footwear from hikers, climbers, mountaineers, and other outdoorsmen. Though they are a popular brand throughout the world, they are a European manufacturer- in fact, their boots are all 100% handcrafted in Europe.
For having been around for over 90 years it's no surprise that LOWA has really mastered the art of the hiking boot. Despite their wide selection of models, they maintain very high-quality control and incorporate exclusive features into all of their boots, such as special designs for breathability and pronation control.
You can't really say which backpacking or hiking boot is the best but the Tibet GTX comes pretty close to the ideal style. There are tons of other boots on the market that may be impressive in certain aspects but few are all-around as great or highly praised as this one.
When it comes down to it, the average hiker or backpackers wants a shoe that looks as good as it performs, will truly last through multiple seasons of use and is going to give the best foot support possible. The Tibet GTX goes above and beyond these important features of a good boot.
Specs and Features of the Tibet GTX
The features of the Tibet GTX are modest in number but certainly impressive in function. The basics of this boot's design include:
Waterproof
Ankle height
Upper made from durable Nubuck leather
Gore-Tex lining
LOWA Exclusive Climate Control system
Midsole made of a combo of PU mold + Lowa's SPS Cushion
Sole is Vibram's Masai
LOWA's Balance Comfort footbed
LOWA's C4 Tongue + tongue stud
Stabilizing shank for ankle support
LOWA's X-Lacing System with I-lock
Approximate 4lb weight for a pair
Available in men's sizes from 7 to 16, with half sizes from 7 to 11
Available in either medium or wide width options
As you can see from the specs, there are quite a few LOWA Exclusive features to these boots. These features are what really gives the Tibet GTX an edge over other boots in it's category.
Advantages of the Tibet GTX
Durable and Flexible
LOWA sells the Tibet GTX as a backpacking boot, describing it as a "workhorse of a boot" that is highly favored by "hardcore backpackers and hunters". Overall this model is durable, stable and capable of keeping your feet happy over long trails and under a heavy load of gear. Also, this boot has been updated a couple of times as their technology gets even better- the latest change simply being a more flexible ankle.
State of the Art Sole
The Vibram Masai sole was very carefully chosen for this boot. This Masai gives plenty of grip to keep you on your feet on a multitude of different surfaces and terrain but the self-cleaning tread isn't so aggressive that you have the issue of mud or dirt gunking up your shoe.
For scrambling up rocks or hard terrain, the tip of the sole does have a "Climbing Zone" to allow you to get a grip. The undercut heel also helps with light climbing. The Masai also has braking and rappeling studs for even more versatility.
Climate Control Tech
The LOWA Climate Control technology used in this boot provides moisture management. Thanks to a variety of specific perforations in the cuffs of the boot, air is able to enter the lining. As the wearer walks, this air is circulated and pumped out with each step which helps to get rid of heat and moisture. Despite this being a pretty heavy duty boot, the Climate Control really goes a long way in keeping feet dry and cool in pretty much any climate.
Waterproof
The Tibet GTX is highly water-resistant and sold as waterproof. You won't want to submerge these completely but walking through low streams or through puddles won't be an issue. Just ensure the water level remains below the vent holes in the cuffs of the boots.
Unique SPS Features
The midsole of the Tibet GTX is a combination of a PU mold for support and LOWA's SPS technology. SPS is an acronym for Supination/Pronation Support and is the major feature that makes this boot so supportive for the feet. It's easy for pronation issues to arise when hikers or backpackers have to go through run terrain. Other boots just don't have the stability to prevent these issues which can lead to foot fatigue, which in turn can cause injury.
Ankle Stability
Another aspect of stability is the ankle stabilizer. Ankle support is extremely important and LOWA did an excellent job of providing enough rigid stability with flexibility. The stabilizer is made from 5mm full-length rigid nylon. The ankle of this boot will prevent rolling and keep your foot straight but will allow enough give for mountaineering or unexpected short climbs.
Surprisingly Ergonomic Tongue
When it comes to important features in a shoe or boot, the tongue doesn't often rank high on the list. Except with LOWA shoes.
The brand uses their C4 tongue on this boot which radically reduces break-in time and increases comfort. The C4 tongue has special asymmetrical padding and ergonomic recessed ankles pockets for a superior fit. The inset is flexible and curved towards the inside of the boot. The tongue is finished with a soft edging to prevent chafing.
Special Lacing Mechanism
The final feature that literally wraps up this boot is the lacing system which is another LOWA exclusive. This special lacing design runs from the toe to the top of the ankle with an X-laced pattern. There are ridges on the C4 tongue which keep the laces in place and allow you to cinch them down easily.
The tongue stud further helps to get a precise fit without wearing out your laces or hurting your hands. This design also helps reduce pressure on the toes which can negatively affect your foothold while moving downhill.
When it comes to advantages the Tibet GTX is a top competitor amongst other popular brands and models.
Disadvantages of the Tibet GTX
There really isn't much wrong with this boot and no true disadvantages, but there are a couple things that may affect some people's interest in this model.
Pricing
First up is the price. If you are already someone who has invested in high-quality and/or handcrafted boots you probably already know how expensive they can be. You get what you pay for and when it comes to the Tibet GTX, the price isn't exactly budget-friendly.
If you don't have a lot to spend or can't imagine spending more $350 or so on shoes, you might want to look into other boots.
No Color Customization
Secondly, if you are someone that finds the look of his shoes to be very important, you might be disappointed to find that the Tibet GTX only comes in one color option. Lack of color isn't going to keep your feet happy and healthy on the trail but could be a downside for some.
The Final Lace
Overall there really isn't anything bad that can be said about LOWA's Tibet GTX. It isn't a new model but it is a cult classic for a reason. You will get almost everything you could want in a long-lasting, tough, and comfortable hiking boot and none of the extra features that only add unnecessary weight. If you are someone that wants a basic boot that they can throw on and go without worry, you will really enjoy this model.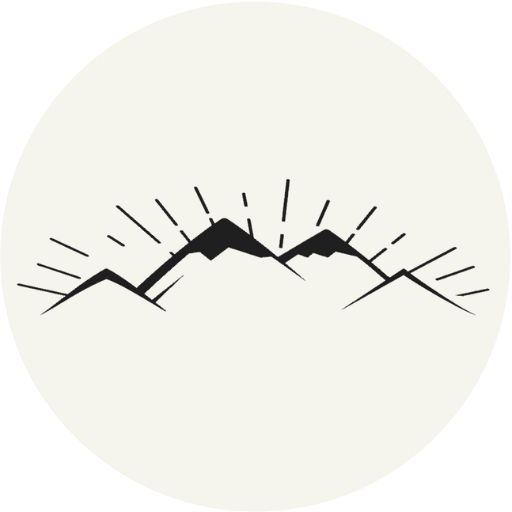 The All-Outdoors Guide team is comprised of enthusiastic experts that enjoy helping others that aspire to be better at outdoor fun. Part of that is making sure you have the right gear and information when it's time to go out and have fun. Some of our team have accomplished amazing feats like climbing 6000 feet to the top of mountains, others have explored every dirt trail they could find and we even have some people that have backpacked solo on various continents. No matter what our readers want to learn and do, our team is here to help them accomplish those goals.