Hydro Flask was founded in 2009 with huge success – just 2 years later they hit their 1 million bottles for water sold milestone. As they put it, "we are committed to bringing you unexpected refreshment, wherever your adventures take you" with a mission "to save the world from lukewarm."
The brand has certainly reached their goals and continue to grow larger, easily becoming one of the most popular insulated bottle manufacturers of their kind for the best drinking experience.
If you have yet to invest in one (or a few) insulated bottles for your daily hydration, you're missing out. These stainless steel bottles have numerous advantages and are the ideal companion for bringing your water or even coffee around the house, at work, in the gym, out in the backcountry and any other time you need hydration. Let's dig into this HydroFlask review.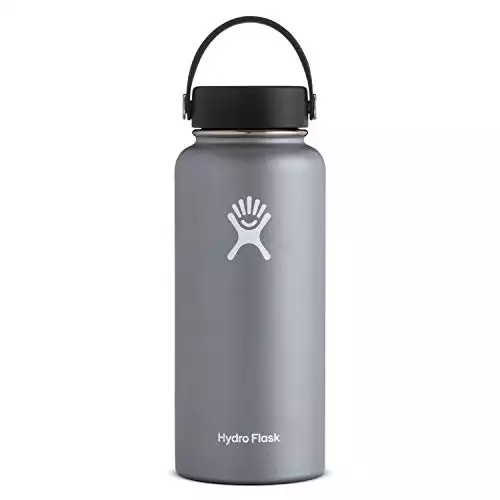 Hydroflask
Check Price
We earn a commission if you click this link and make a purchase at no additional cost to you.
02/14/2023 10:29 am GMT
Styles and Features of Hydro Flask Bottles
Hydro Flask bottles are definitely not short on options. The insulated water bottle line comes in 8 styles in 3 models:
Throughout these 8 stainless steel bottle styles, there is a huge selection of color choices, including:
Stainless
Cobalt
Lava
Graphite
Forest
Plum
Tangelo
White
Mango
Mango, stainless, white, graphite, and black are the only color options for the Growler. The standard and wide mouth insulated bottles come in all of these colors except for mango.
Design and features of these insulated bottles are all fairly similar across the styles.
Design Features
All insulated bottles have TempShield protection – 24hrs for cold and 6 hours for hot temperature (great for your morning coffee)
Made of 18/8 professional-grade stainless steel
BPA-free bottle and plastic cap
Durable powder coat and stainless finishes won't chip and are sweat-free
Hydro Flask Lifetime Warranty on all products
Widemouth style is compatible with many brands of in-bottle water filters (sold separately)
Numerous Hydro Flask accessories mean you can switch out the lid whenever you want something new
It isn't a surprise that these water bottles are so popular. There are plenty of insulated bottles on the market but Hydro Flask's attention to quality, design, and insulation technology put them right up at the top.
Advantages of Hydro Flask Bottles
These high-quality insulated bottles have thousands of positive reviews backing them for a lot of reasons, but mainly because these bottles do exactly what Hydro Flask says they do. A good water bottle may seem like a basic piece of gear but those who rely on their reusable water bottle as a source of hydration day in and day out will appreciate these advantages.
TempShield Technology Really Works
The major selling point of the Hydro Flask bottles is that they aren't your typical insulated bottles. TempShield insulation technology is the reason why these bottles perform better than the majority of the competition. In terms of design, the Hydro Flask water bottle put a lot of effort into this design.
First off, TempShield allows for the bottles to be lighter in weight than other insulated bottles. The bottom seal of the bottle ensures a secured vacuum, and this difference means that these bottles don't need the same heavy bottom cap that many other brands have to use. Aside from being lighter in weight, these bottles are also slimmer than other reusable water bottle models.
Hydro Flask continues to enhance its designs. The getter, the metal disk between the double walls of the bottle, attracts moisture and gas.
This design means the brand can make the walls thinner without affecting the insulation capabilities of the bottle. These bottles will keep cold drinks cold for up to 24 hours and hot drinks will stay hot for up to 6 hours – with no sweating and maintaining the temperature, so you won't be worried about drinking your coffee warm.
Bottles Are Durable and Long-Lasting
These bottles are downright tough. Made of 18/8 food-grade stainless, Hydro Flask insulated products are less apt to dent compared to other water bottles. The powder coating or plain steel color options are both durable and resistant to scratching.
If you really throw these bottles around, they will show wear and tear after a while but will maintain their original finish for longer than others. Due to the stainless walls, all Hydro Flask bottles are resistant to bacteria and won't hold onto odors after a good cleaning with a bottle brush – they are easy to clean.
Plus, these bottles are 100% BPA plastic-free and dishwasher safe, which is always a plus!
You can't get much better than a Lifetime Warranty, which is exactly what Hydro Flask offers. All of their stainless steel bottles are made under their watch eyes to ensure quality control is always maintained. But if something unfortunate does happen, they will be happy to fix the problem. Since these bottles aren't cheap, it's nice to know you are covered if something not within your control ruins your water bottle.
Compatible with Multiple Accessories
A real bonus to buying with Hydro Flask water bottle is the number of accessories you can get for your bottle. The main accessories are various caps and lids you can buy to replace the newly updated screw-off caps which come standard with all bottles.
The standard mouth bottle caps can only be replaced with a sports top but the most popular wide-mouth bottles can be switched for a flip-top or a wide mouth cap with a straw. You can also buy color bands to match the color of your bottle.
Another benefit is that most widemouth styles of 3rd party water bottle filtration systems will fit these bottles.
This is perfect for campers, backpackers, and other outdoor enthusiasts that need to purify their water in the field. A bonus is that the cold water you just purified will remain at a cold temperature after being filtered.
Disadvantages of Hydro Flask Bottles
Either you like a stainless steel bottle or you don't and as most of the ratings for Hydro Flask show, most people like their stainless steel bottle. However, there are always some neutral or negative reviews that should also be considered.
New Lid Not Attached to Bottle
The original cap style in this stainless steel model consisted of a screw-on cap that was attached to the bottleneck with a plastic band. If you look through older reviews for these bottles you'll find that many of the bad reviews were actually because of the loop in the water bottle.
Although more people didn't have that issue than those that did, it seemed to be enough of a concern for Hydro Flask to change their water bottle design. Unfortunately, changing the design ended up being a problem as well. Many people actually enjoyed having the cap attached to the bottle for one major reason – you can't drop or lose the cap!
This is a huge benefit for obvious reasons. If you are taking a drink while riding your bike or jogging down a trail, you'll have to stop what you are doing if you drop the cap. Before you could just unscrew it, start drinking, and not worry about a thing like a lid.
Hot Drinks May Not Stay Hot
Another complaint from some is that the stainless steel TempShield doesn't quite get them 6 hours of temperature control for hot drinks or liquid. Most people buy these bottles to keep water or other drink cold but there is certainly a large customer base that uses theirs for coffee, tea, hot chocolate, soup, or other hot beverages.
Even though 6 hours is already a fairly long time to keep a beverage hot, some claim that in very cold outdoor weather conditions they only get a couple of hours of truly steaming hot before they just end up with a warm drink in their stainless bottle. If you plan on using your bottle for hot drinks, you'll want to keep this in mind.
Where to Buy Hydro Flask
The best place to buy Hydro Flask bottles is directly via their website here (frequently offering promos).
You can also check the following places:
Hydro Flask on Amazon

: Check out this listing here for the full selection of Hydro Flask options.
Hydro Flask on REI: REI Co-op members can potentially save extra.
Hydro Flask on Backcountry.com: Backcountry has a great selection, also with seasonal discounts.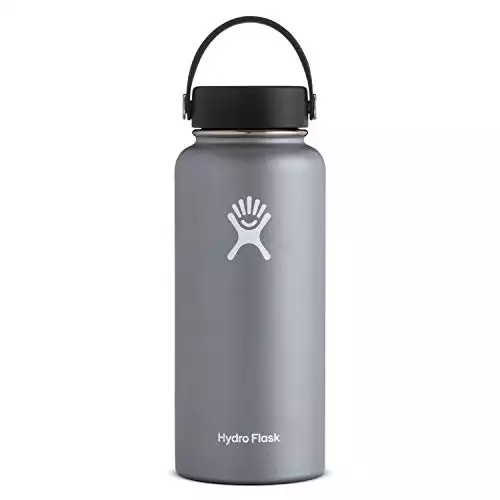 Hydroflask
Check Price
We earn a commission if you click this link and make a purchase at no additional cost to you.
02/14/2023 10:29 am GMT
Final Take on the Hydro Flask
There are many reasons to switch to an insulated stainless steel water bottle. You won't have to worry about chemicals so often found in plastic bottles, durability isn't a concern like glass bottles and you'll save money and the environment by skipping on bottled water.
There are a plethora of reusable bottles available, like Klean Kanteen, but few brands really create a model as impressive as Hydro Flasks.
Latest Pricing: Be sure to check this listing for the latest pricing and discounts.
Further read: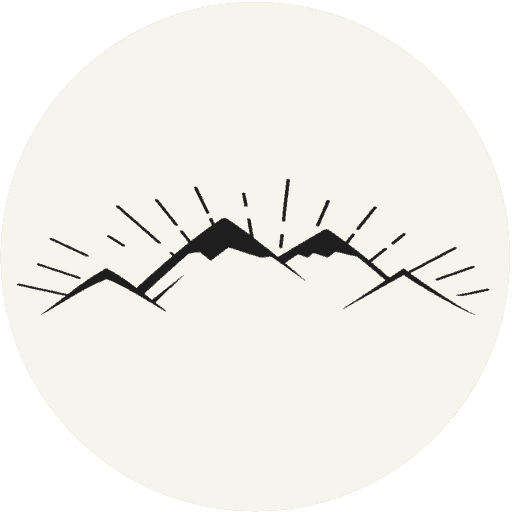 The All-Outdoors Guide team is comprised of enthusiastic experts that enjoy helping others that aspire to be better at outdoor fun. Part of that is making sure you have the right gear and information when it's time to go out and have fun. Some of our team have accomplished amazing feats like climbing 6000 feet to the top of mountains, others have explored every dirt trail they could find and we even have some people that have backpacked solo on various continents. No matter what our readers want to learn and do, our team is here to help them accomplish those goals.