When it comes to the world of insulated bottles and hydration systems, there are two brands that reign supreme – KleanKanteen Water Bottle and Hydro Flask. Both companies make high-quality products and have fan bases that claim their preferred company is the best. They both have a plethora of positive reviews which makes it tricky to decide which company have the best insulated water bottle from.
High quality insulated stainless steel bottles are anke investment that should last for years. These aren't cheap plastic bottles so it's worth it to take the time to compare both reusable bottle lines to ensure you get the right one for your situation.
Before getting into a comparison of each brand's reusable bottle strengths and weaknesses, here is a summary of bottle options, design, and features for you to choose your best hydration insulated partner.
Main Differences Between Klean Kanteen vs Hydro Flask
The main differences between Klean Kanteen vs Hydro Flask are:
Klean Kanteen lids screw inside of the bottle, whereas Hydro Flask lids are a cap that screws over top.
Klean Kantine lid can leak when used often, whereas Hydro Flask updated their bottle lids to a new Flex Cap.
Klean Kantine uses Climate Lock insulation, whereas Hydro Flask uses TempShield insulation.
Klean Kantine design is classic and simple with solid colors, whereas Hydro Flask has some fun limited edition colors.
Quick Update on Pricing: The Hydro Flask is available here for discounted promos for a LIMITED TIME right now.
Our Pick
Tough but attractive powder coating
High quality 18/8 stainless steel
Our Pick
Design
Insulation
Durability
Our Pick
Has a matte satin finish. Limited edition bottle designs.
Preserve for longer hot beverages.
Same materials for the bottle, but less quality for the caps.
Main Differences Between the Klean Kanteen and Hydro Flask
There are not many differences between the Klean Kanteen and Hydro Flask, but the main differences are that the Hydro Flask features a new and improved cap design and only comes in double wall insulated varieties. Klean Kanteen offers both single and double wall.
KleanKanteen Insulated Bottles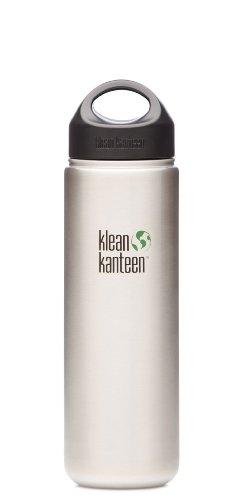 Classic (standard) Klean Mouth – 12, 20, 32 or 64 oz
Wide Mouth – 12, 16 or 20 oz
Growler Style – 32 or 64 oz
Available in a variety of colors, in matte or stainless finish
Electropolished interior to prevent bad tastes
Klean keeps drinks cold up to 24 hours
Keeps drinks hot up to 12 hours
BPA-free
Compatible with multiple accessories, including different caps
Hydro Flask Insulated Bottles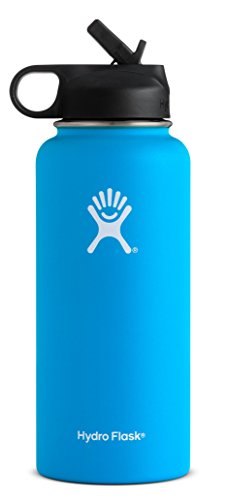 Standard Mouth – 12, 18, 21 or 24 oz
Hydro Flask Wide Mouth – 18, 32 or 40 oz
Growler – 64 oz
Available in a variety of colors, in powder coated or classic stainless finish
Wide mouth bottles are compatible with most water filtration systems
TempShield technology
Keeps drinks cold for up 24 hours
Klean Kantine keeps drinks hot up to 6 hours
Made of 18/8 stainless steel
BPA- and Phthalate-free Kantean insulated water bottle
Lifetime warranty
Compatible with multiple accessories, including different caps
Going by the above information it is easy to see how similar each brand's insulated water bottles are to one another. With the details out of the way, let's get into some of the major features and how each water bottle stack up against each other.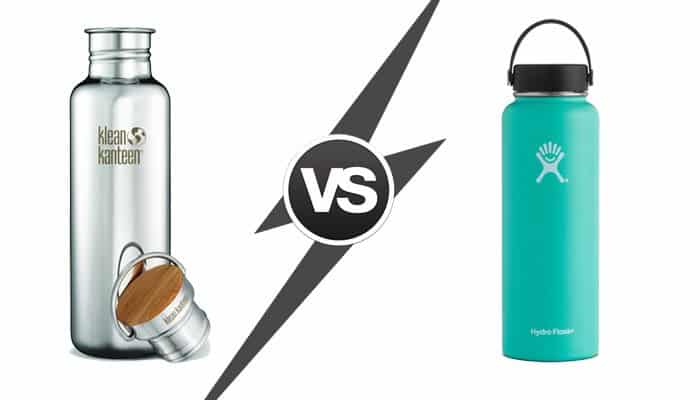 Usability and Care
First and foremost, for a great opening, the ease of use needs to be addressed. Both KleanKanteen and Hydro Flask have insulated bottles, for a hot or a cold drink, available in a variety of sizes, as well as standard mouth bottle or wide mouth. Whether you want a small bottle to drink your hot coffee to work in the morning or a huge bottle that will keep your ice cold water chilled all day, you can find the right size.
The standard mouth bottles are best saved for those who need a durable bottle that is slim since these are thinner than the wide mouth bottles. The downside of the standard mouth bottles is that they have a narrow mouth which means cleaning is more difficult. You also can't put regular ice cubes in it to keep your drink cold.
The wide mouth design is much more versatile. You can really pack in ice cubes and keep the bottle clean is much easier. Some people who go camping or maybe outdoor for the day will even pack their soups, stew or chilis in the larger Growler wide mouth and the insulated body will keep the food or drink temperature. However, the wide mouth is less likely to fix or fit in universal cup holders, backpack water bottle pockets or on a bike.
Conclusion: It is truly a tie in this category. Klean Kantine and Hydro Flask water bottle are nearly identical except for a couple of differences in sizing between their respective standard mouth bottle and wide mouth options. Either way, you can find an easy to care for a bottle in the perfect size from either brand and choose the one that fit your needs.
Visual Design
While looks alone shouldn't be the sole reason to choose a product, it can be useful as a final deciding factor if you really can't pick between which bottle do you prefer for drinking water and stay hydrated on a daily basis.
Hydro Flask and KleanKanteen have a range of colors to choose from. They both have two different finishes as well, aside from the plain stainless steel metallic look. HF's has the great option of a tough but attractive powder coating while KK has a matte satin finish. When it comes to color vividity, Hydro Flask has a bit of an edge but they lack KleanKanteen's limited edition bottle designs.
Conclusion: It's difficult to say which bottle looks better because it is a matter of personal preference, but based on color options and habit of co-branding designs KleanKanteen is a winner.
Insulation
Both Hydro Flask and KleanKanteen bottles have superior insulative properties compared to other brands. They are also very similar compared to one another.
Hydro Flask and KleanKanteen bottles both have the same double-walled design using the same 18/8 stainless steel. This double-walled vacuum construction is quite impressive as it keeps your beverages roughly the same temperature (Cold water stays cold, hot water stays hot). Having double walls also means that your hands will be protected from heat or cold temperature.
A common issue with regular stainless steel bottles is how they can get too hot or cold to touch comfortably, but these double-walled models solve this problem, so you will not have any problem with the temperature of your drink.
Hydro Flask's TempShield technology guarantees that icy cold drinks will stay cold for up to 24 hours. KleanKanteen has the same guarantee for cold beverages. Where the two differ is with hot drinks like coffee. Hydro Flask has a 6-hour guarantee whereas KleanKanteen has a 12-hour guarantee.
Conclusion: If you plan on only using your bottle to keep water or other drinks cold temperature, either brand will work perfectly for you. But if you are looking for a bottle that will keep coffee, hot chocolate, cider and other hot beverages warm pretty much all day, the Klean Kanteen insulated will be a better choice.
Durability
Durability is an important factor. If you're going to spend $30 to $40 on something like a water bottle, you're going to want to get a lot of use out of it and not worry about tossing it around.
Durability when it comes to Hydro Flask vs Klean Kanteen is fairly equal. As mentioned above, both bottles are made out of the same durable materials. The high quality 18/8 stainless steel is resistant to dents and will stay looking great even after wear and tear. You can expect some scratches if you use it constantly, from accidental drops and the effects of daily life, but you'd really have to purposely abuse these bottles to damage them.
However, there is one thing to consider with durability – while the stainless steel body may be fairly invincible, the plastic caps are not as durable as the body. The Klean Kanteen lids screw inside of the bottle while the Hydro Flask lids are a cap that screws over top.
Hydro Flask recently updated their bottle lids to a new Flex Cap which functions better than Klean Kanteen's design. The issue with the KK lid is that the plastic seal seems to be prone to leaking when used for daily for a long time.
FAQ
"Use hot water, soap and a soft bottle brush – if there are no plastic parts in your stainless steal water bottle, you can even boil it…" Venkateswara Swamy, Quora
Note: Here's our guide to cleaning the Hydro Flask. Also, note that both bottles are Dishwasher Safe.
Will

insulated water bottles

form

condensation

when filled with cold liquid on a hot summer day?
"No. It's double layered so no condensation." Celeste, Double Wall Vacuum Insulated Klean Kanteen – Amazon

"A Hydro flask bottle is made of metal. It has double walls so you get no condensation on the outside." Jane Bice, Hydro Flask Double Wall – Amazon
How long will Klean Kanteen keep drinks cool?
Under normal conditions the Klean Kanteen should keep drinks cool for about 5-8 hours, with the key variable being external termperatures the the frequency of opening (exposing to temperature differential).
Final Take: Hydro Flask vs Klean Kanteen?
Both bottle bodies are essentially the same but a bottle is useless if it leaks. The Hydro Flask design wins for this factor due to it's stronger cap.
Some other factors like price and accessory options can also help to make a decision. KleanKanteen and Hydro Flask bottles are both reasonably priced, but Klean Kanteen is a few dollars less expensive. Klean Kanteen has less accessory options which, for example, limits your ability to switch out caps. Hydro Flask has more cap options so if you don't like the Flip Cap, just buy a different one.
Deciding on which bottle is best for drinking water and stay hydrated on a daily basis is difficult but it can be summed up that the Hydro Flask is more of a workhorse while the KleanKanteen is better for casual use. If you only want a pretty bottle of water or other drink like coffee, you'll probably prefer the Klean Kanteen due to its design options. If you are a very active individual, plan to take this hiking, camping or if you work in an outdoor environment, the Hydro Flask will serve you better for his durable cap.
Quick Update on Pricing: The Hydro Flask is available here with promos for a LIMITED TIME right now.
Other Vacuum Insulated Bottle Options
If either of these insulated bottles is not quite right for you, we've reviewed LOTS of Hydro Flask competitors which you can check out below: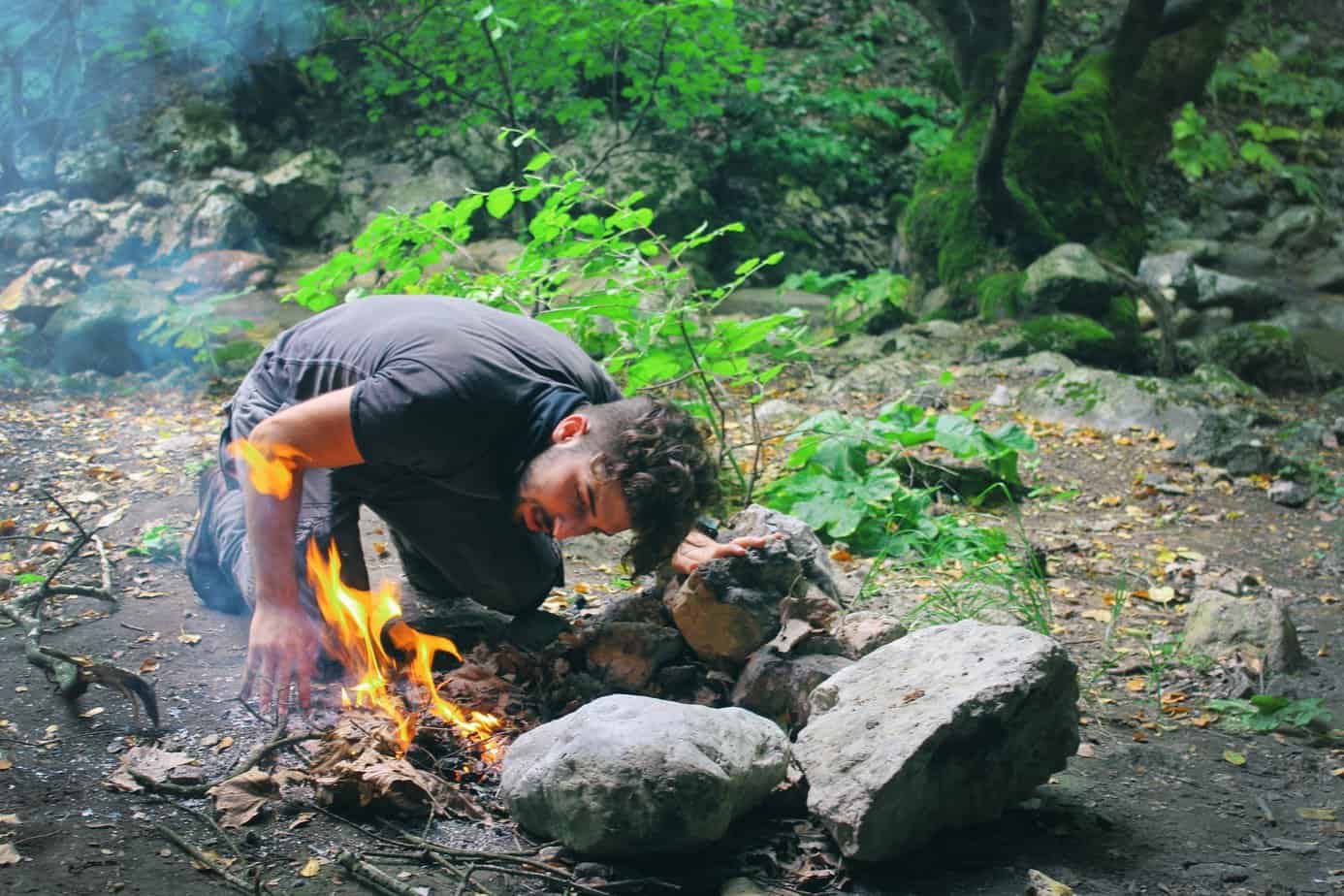 Sam Hardy is an outdoor enthusiast with a penchant for survival skills. He writes about the great outdoors and his favorite equipment here.