Stainless steel water bottles are becoming more popular with the vast majority of people. If you're taking your water bottle hiking and banging it on things or just want to keep your coffee warm at work, stainless steel is most certainly the way to go. With more people recognizing this comes more options.
Insulated stainless steel water bottles have a lot of advantages. They are easy to clean, durable, often come in attractive colors, and are versatile enough for both hot and cold beverages. These types of reusable bottles last longer than plastic bottles as they are made of a much stronger material and are completely BPA free. Stainless steel bottles are also much more eco-friendly and cheaper in the long run.
However, due to the cost of materials insulated stainless steel bottles are double or even triple the cost of similar sized plastic bottles. Stainless steel can also weigh over double what plastic bottles weigh. So, be careful when shopping.
There are more and more companies producing stainless steel water bottles but few brands have achieved the success as the ones featured below. Here are the current top 7 insulated steel bottles.
Hydro Flask 32 oz Wide Mouth Straw Lid Insulated Bottle
List Price:$44.95
Current Price:$44.95
A major name in the insulated stainless steel bottle industry is Hydro Flask. They are popular for a number of reasons – their price is very competitive, they have a huge selection of colors, and their bottles are lid options which appeal to a range of users.
One of their most popular bottles is the 30 oz wide mouth with straw lid.
Details:
Retails for $44.95
Comes in 14 colors, including Classic Stainless and colored powder coat finishes (both sweat-free)
Perfect size for all-day use in any situation
Compatible with majority of popular in-bottle water filtration systems
Compatible with Hydro Flask Flip Lid for versatility
Uses TempShield technology for temperature control
Keeps cold drink temps for up to 24hrs
Keeps hot drink temps for up to 6 hrs
Bottle is completely free of BPAs and phthalates
Hydro Flask bottles are specifically made for outdoor use, making them far stronger and longer-lasting than other brands. The 32 oz size is perfect for the majority of outdoorsmen – it's large enough that you don't need to pause often to refill, but isn't so large that it's cumbersome or heavy to carry on hikes.
The Straw Lid is a true customer favorite, as it makes drinking while walking, running or traversing terrain must easier. The bottle has a wide mouth which makes refilling easy, allows you to add ice to cold drinks, and can be used with popular water filters.
Since you can fit most popular water filters with this water bottle, you can use it on longer camping trips. It will keep your fresh, filtered creek water colder for your day of hiking or mountain biking. This water bottle is more for long adventures than everyday use. You may want a smaller, lighter weight water bottle if you will be using it every day.
Klean Kanteen 20 oz Insulated Classic Bottle
List Price:$30.95
Current Price:N/A
Klean Kanteen is another brand that has quite a fanbase around it, though it's marketed more towards casual use versus outdoor use. These bottles are very nicely designed, with a classic small-mouth, screw cap style. Their 20 oz insulated classic is ideal for shorter hikes, trail runs or outdoor events where refilling with clean water isn't a concern.
Details:
Retails for $30.95
Comes in 10 colors, including a classic brushed stainless, shiny bright colors, and brushed matte colors
Double-walled vacuum insulated design
Keeps cold drink temps for up to 50 hours
Keeps hot drink temps for up to 20 hours
Weighs 12.2 oz empty
Externally threaded screw-in cap has loop top for easy attachment to bike, backpack, etc
Smaller 1.75″ mouth still large enough for most ice cubes
Highly polished interior doesn't hold onto strong smells or tastes
Klean Kanteen's original stainless steel bottle was created over 10 years ago, and could arguably be the iconic bottle of that type. With the need for beverage temp control growing, Klean Kanteen took their original design and recreated it with double-wall insulation.
Essentially this model has everything customers loved about the original, but will keeps their drinks hot or cold for an extremely long period of time. This bottle easily has one of the best temperature controls times on the market. While few people really need their iced drink cold for an astounding 50 hours, the fact that this bottle can perform that well is extremely impressive.
Although this water bottle may keep your drink cold for record breaking times, your drink may not last that long. This bottle only holds 20 oz of liquid at a time. Making it not the best for scenarios where you would need a lot of water.
Yeti 36 oz Insulated Rambler Bottle
Yeti is best known for their ice chests and coolers, but their insulated cups and bottles are equally impressive. Yeti's popular Rambler Tumblers have been a mainstay for their customers, and recently they took this technology and turned them into insulated bottles.
If you work outdoors and really need a big, beefy insulated bottle all year round, this one might be the perfect choice.
Details:
Retails for $49.99
Comes only in brushed stainless steel color
Super wide mouth with Over-The-Nose technology
Compatible with Yeti Straw Lid
No-Sweat design means no condensation and no cold hands
Triple Haul cap allows the average man to fit three fingers through for a solid grip
The Rambler bottle is about as no-frills as you can get. It doesn't come in fancy colors or have a plethora of accessories to go with it. Compared to other brands this might seem boring but to the outdoorsmen that wants something basic that gets the job done, it doesn't disappoint in the least.
The Over-The-Nose technology makes this bottle super wide mouth, so when drinking your nose actually can fit inside the mouth. This eliminates spills and allows for easier drinking while moving. The Insulated Rambler has nearly 600 review on Yeti's website with a 4.8 star rating, so it goes without saying that this bottle performs extremely well.
With the high performance of this stainless steel water bottle comes a higher price. This water bottle has the highest price of the list. Along with the highest weight.
Avex 24 oz Brazos Autoseal Stainless Water Bottle
Avex may not be as popular of a brand as Yeti, Klean Kanteen or Hydro Flask but don't let that put you off. It can be tricky to find the classic slim shape of a smaller bottle above a 20 oz size, but the 24 oz Brazos Autoseal is a perfect example of what some lesser known brands can create.
This particular bottle is made more for sports, but you'll find that it's perfect for active outdoor activities like hiking, camping, trail runs, mountain biking and more.
Details:
Retails for $29.99
Available in 3 colors – classic Stainless Steel, matte Black, and matte Navy
Vacuum insulated technology
Bottles keeps cold drinks cold for up to 20 hours
Bottle won't sweat, so your hands stay dry
Has a single button Autoseal lid so you don't need to worry about leaks
Completely BPA-free
Clip-on handle can attach to backpacks, gym bags, bikes and other gear
Attractive slim design makes it more comfortable to hold
The Avex bottle is designed for cold drinks, and will keep icy water or other beverages cold for up to 20 hours. It is sweat-proof, even in hot weather, so you don't need to worry about the bottle slipping from handle or annoying condensation leaving your backpack wet.
The Autoseal lid is one of the major selling points for the Brazos. It only takes a one finger touch to open the lid, and after taking a drink it automatically seals itself again. When you're in the middle of an activity, having to pause and screw a lid back on or pop a tab back down can be a hassle.
This bottle eliminates that annoyance. The lid also has a spout shield which keeps dirt and other debris out. This is naturally handy for outdoor environments. This water bottle is a slightly smaller bottle. You wouldn't want to use it in situations where you may need a lot of water or don't have access to freshwater.
Stanley Vacuum Insulated 25 oz Bottle
Stanley has been creating insulated bottles for over 100 years, so it's only natural that they provide some of the best stainless steel bottles on the market. It holds true to its vintage design and rugged lifestyle. This bottle is compatible with most car cup holders as well.
Details
Retails for $30.00 (Check out the latest rates here!)
Available in 4 vintage styles
Double wall vacuum insulation
Leaves no condensation
Completely BPA free
Insulated two-stage lid
Car cup holder compatible
Keeps cold drink temps for up to 11 hours
Keeps iced drinks ice for up to 36 hours
Weighs 16 oz empty
Lifetime warranty included
Stanley created the all steel vacuum bottle long before other brands. It has been improving over all of these years without compromising the original design. They've added the hinged lanyard so that you do not lose your lid and use 18/8, medical grade stainless steel.
The Stanley Vacuum Insulated 25 oz bottle holds more water than your standard 20 oz bottle, yet it still fits in a car cup holder. Although, it is slightly taller than a standard 20 oz water bottle to fit that extra 5 oz. The best thing about this water bottle is they provide a lifetime warranty with your purchase. If your Stanley bottle doesn't do exactly what it's supposed to or something breaks you can replace it at any time.
However, Stanley bottles have a very small opening. You may not be able to fit ice into the opening. You can't drink right out of the lid in this one either. You have to unscrew the top everytime you want a drink.
Miir Stainless Steel Insulated 23 oz Bottle
Miir stainless steel bottle has the sleekest design out of all of the bottles. This bottle is very simple with its super lightweight and one twist lid with a large handle. Making it great for people who are always on the go.
Details
Retails for $29.95
Available in 6 hard shell powder coated colors
Double wall vacuum insulated
Leaves no condensation
Completely BPA free
Car cup holder compatible
Keeps cold drink temps for 24+ hours
Keeps hot drink temps for up to 12 hours
Opening sized to fit ice cubes, but reduce face splashing
Weighs 12 oz empty
Each purchase helps provide clean water to people in need
This water bottle is different from the others because each bottle purchased provides clean water to one person for one year. Miir dedicates 3 percent of profits to funding non-profit organizations clean water programs. Your bottle comes with a bracelet with a "give code" that you can enter into Miir's website to view the well project you helped fund.
Miir's stainless steel bottle has a slightly higher volume than the 20 oz bottles but still fits in a car cup holder. The cup holder compatible along with the one twist lid makes this bottle great for everyday use and people on the go. The hard shell powder coating makes the paint on this bottle some of the strongest (they use this stuff on vehicles). Meaning when your bottle takes a really hard fall, you don't have to worry about your paint chipping.
Although Miir is a great company, there are no accessories for the Miir stainless steel water bottle. The cap has a big handle, but does not have access to drink from. You have to unscrew the lid everytime you want a drink. This one is also not dishwasher safe.
Simple Modern Summit 22 oz Water Bottle
Simple Modern is the most affordable vacuum insulated water bottle you will find. It doesn't have all the fancy accessories that you will find with most other water bottles, but gets the job done. If you're looking for a stainless steel water bottle that actually works and is the most budget friendly, Simple Modern is your bottle.
Details
Retails for $17.99
Available in 30 colors and designs
Double wall vacuum insulated
Leaves no condensation
Inside is dipped in copper for added insulation
Leakproof lid
Insulated lid
Keeps cold drink temps for up to 18 hours
Keeps hot drink temps for up to 8 hours
Donates bottles are donated to natural disaster relief
Comes with extra lid
As you can see, Simple Modern bottles are cheaper than all the other bottles on this list, but have almost all of the same features. It even comes with an extra lid and much more of a variety of colors and designs. The inside of the vacuum sealed area is lined with copper. Copper insulates the bottle more by reducing the transfer of temperatures. The lid is also insulated with double walled stainless steel.
Simple Modern is a charitable company as well. They donate their water bottles to help with natural disaster relief where clean water becomes scarce. With a cheaper price comes some absent features. It doesn't keep temperatures as long and does not fit in a standard car cup holder. You also can't put this water bottle in the dishwasher.
Even though the 7 bottles featured are more expensive than other bottles, they are worth every penny. Not only are these bottles safer to use, as they are BPA- and chemical-free, but they will also last for many years. The ability to use them for both hot and cold drinks is perfect for outdoor enthusiasts that may want ice cold water in the summer or a hot thermos of cocoa in the winter.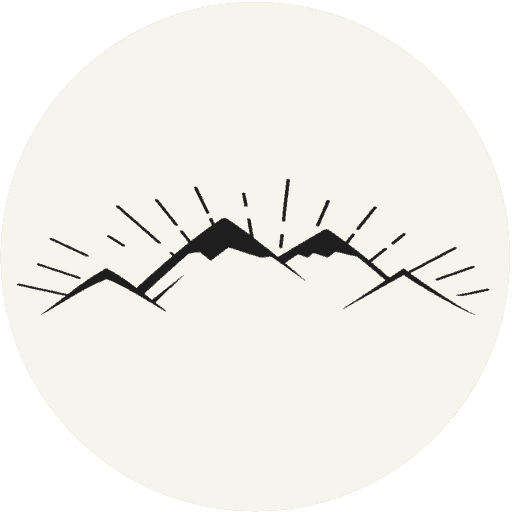 The All-Outdoors Guide team is comprised of enthusiastic experts that enjoy helping others that aspire to be better at outdoor fun. Part of that is making sure you have the right gear and information when it's time to go out and have fun. Some of our team have accomplished amazing feats like climbing 6000 feet to the top of mountains, others have explored every dirt trail they could find and we even have some people that have backpacked solo on various continents. No matter what our readers want to learn and do, our team is here to help them accomplish those goals.