Outdoor enthusiasts have been relying on reusable water bottles have decades, but lately many have turned away from tough plastic Nalgenes to insulated stainless steel bottles.
Vacuum insulated, double-walled stainless steel water bottles are a bit more expensive than plastic options, and they're well worth the investment.
Not only do quality brands produce bottles capable of keeping your water cold for an entire day, but the bottles also are exceptionally tough.
Accidental drops on rocky or hard ground might result in a superficial dent whereas a rigid plastic bottle might shatter, leaving you without a source of water when you're out on the trail.
There is a huge array of different brands on the market that are all very similar. Right up at the top of the list is Hydro Flask, one of the best known stainless steel bottle brands. They're highly rated, have thousands of positive reviews, and are competitively priced. Most people could buy a Hydro Flask without doing any research and be quite happy with their purchase.
The Hydro Flask is a wonderful bottle, but those that want something a little fancier might not find the bold uniform color of their bottles to be attractive.
Simple Modern is a chic alternative to the many of the monochrome color of many stainless steel bottles. Their bottles aren't only beautifully designed, but they also check out in terms of durability.
If you're not sure which bottle is the right one of your, here's a few things about each to consider.
Bottom Line Up Front Summary: Hydro Flask and Simple Modern bottles are fairly comparable, with the former (Hydro Flask available here) being a slightly better choice for the average outdoor enthusiast that will put a lot of wear-and-tear on their bottle.
Our Pick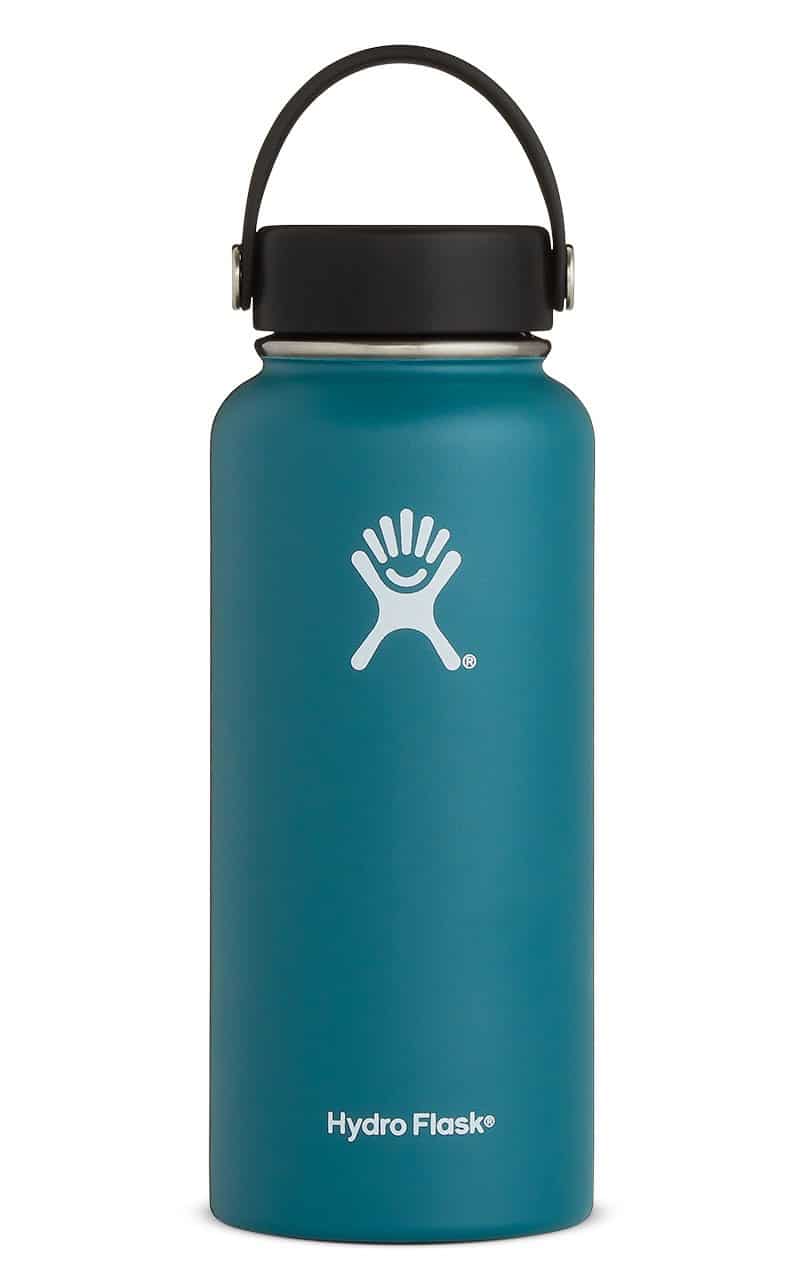 Why I LOVE Hydro Flask
Reliability, durable, affordable, customizable. Easily clips on a carabiner, but doesn't have to. That's why Hydro Flask is the TOP recommended outdoor water bottle by our Editorial Team here at AOG.
View Active Deals
Learn More
We earn a commission if you click this link and make a purchase at no additional cost to you.
Design of the Hydro Flask Bottles
As mentioned, Hydro Flask has grown to be the gold standard of double-walled stainless steel water bottles. They're used by a wide range of different people and for different purposes, such as outdoor activities, sports, travel, and around the home.
Hydro Flask bottles come in 7 different sizes, including:
In total there are over 14 different colors to choose from, all of which are solid colors all across the spectrum in shade.
Hydro Flask bottles use TempShield technology, which is the brand's double-wall insulation design. This design will keep iced beverages cold for up to 24hrs and hot drinks toasty up to 12hrs. The bottle itself is constructed of 18/8 professional-grade stainless steel and is 100% free of BPAs or Phthalates.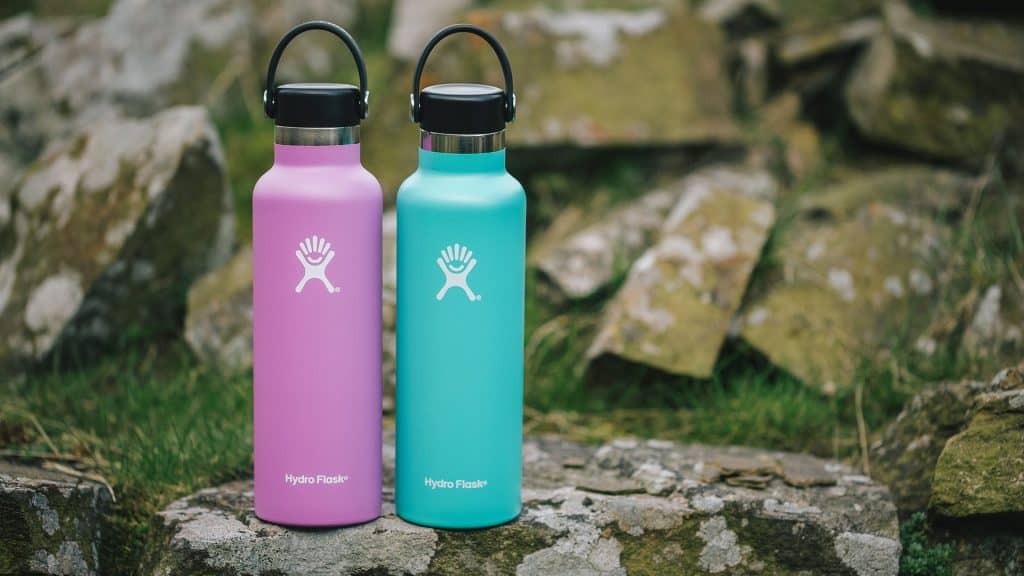 The wide mouth Hydro Flask is particularly popular for hikers and backpackers as the mouth size makes it easy to put ice into and fill. These bottles are also compatible with most water filters systems designed to work with water bottles. The numerous size options make it easy to find the perfect capacity for your needs. There are also plenty of additional accessories and cap styles to choose from (sold separately).
To top it off, Hydro Flask includes a Lifetime Warranty for their bottles, ensuring that if your bottle every fails it will be replaced. Fans of the brand have found that these bottles can handle a lot of abuse without failure and that the special powder-coated color remains intact very well, even with thrown around.
Design of the Simple Modern Bottles
Simple Modern bottles are aimed more at a customer base that wants a stainless steel bottle that's pretty to look at but also is fully functional.
Far too many designer water bottles lack insulative qualities or then end up leaving condensation (or sweat) on the outside of the bottle. Simple Modern bottles have the looks of a designer bottle, yet they also perform as if it was designed for outdoor use.
Simple Modern bottles are broken down in design categories rather than size. These categories include:
Wave Bottle (Colors, Fusion, & Concept Collection) – 9 oz, 17 oz, 25 oz, and 34 oz.
Bolt Bottle- 12 oz, 17 oz, and 25 oz.
Ascent Bottle (Concept, Fusion, & Colors Collection) – 12 oz, 17 oz, 20 oz, and 24 oz.
Ascent Water Bottle – 32 oz.
Summit Water Bottle – 10 oz, 14 oz, 18 oz, 22 oz, 32 oz, 40 oz, 64 oz, and 84 oz.
Due to the number of different collections, bottles, and sizes, pricing can range quite a bit. A 25 oz bottle maybe $17.99 while a 64 oz might be $32.99, depending on the color and design collection. All in all, however, Simple Modern bottles are a bit less expensive than Hydro Flask.
Similarly to Hydro Flask, Simple Modern bottles come in a huge range of colors. If you don't like the trendy design for the Fusion or Concept Collection bottles, the Summit line will offer you solid colored bottles that look more similar to the sport bottle look of Hydro Flask.
The Simple Modern bottle is also made of 18/8 stainless steel and has a vacuum insulated double-walled design. It's also BPA-free, plus the insulative layer has a specialized copper coating. The Simple Modern bottles are mostly all standard mouth in size, with the Summit bottles having a larger mouth. Most of their collections also come with different lids, including handle lids and sport tops.
Which is the Better Bottle?
Hydro Flask and Simple Modern are both reputable brands that produce high-quality insulated stainless steel bottles. Choosing between the two can be tricky due to their construction similarities, but there are a few factors to consider to help you decide.
If you're an avid outdoor enthusiast or an active individual that needs tough bottle, Hydro Flask is going to be a better choice.
Hydro Flask tends to have more positive reviews from outdoorsmen, many citing how accidental drops and general wear-and-tear don't leave their bottles damage. Hydro Flask's Flex Cap also has loop on top that makes it easy to carry, plus they come standard with all bottles. You'll also find a range of different compatible accessories, including a sport-style cap.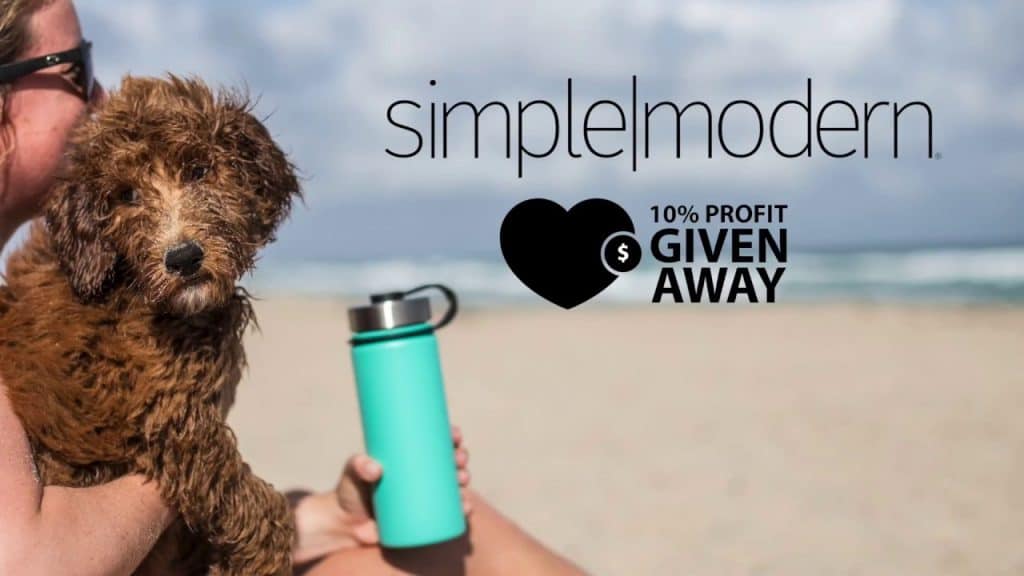 If you want an attractive water bottle to take hiking and also use daily around your home, work, or school, you might be happier with a Simple Modern bottle.
Although Hydro Flask comes in a wide range of colors and color combinations, they only offer solid colors. Simple Modern comes in very similar solid colors, but where they really differ is the number of different patterns and textures that are also available. You'll find bottles with color gradients, faux wood patterns, wavy watercolor finishes, and more.
Another thing to consider is if you plan to use your bottle for hot drinks often. Both bottles keep beverages cold for up to 24hrs, but when it comes to hot beverages the Hydro Flask keeps your drinks hot for up to 12hrs. Simple Modern bottles keep drinks hot for up to 8hrs.
Bottom Line: Hydro Flask and Simple Modern bottles are fairly comparable, with the former (Hydro Flask available here) being a slightly better choice for the average outdoor enthusiast that will put a lot of wear-and-tear on their bottle.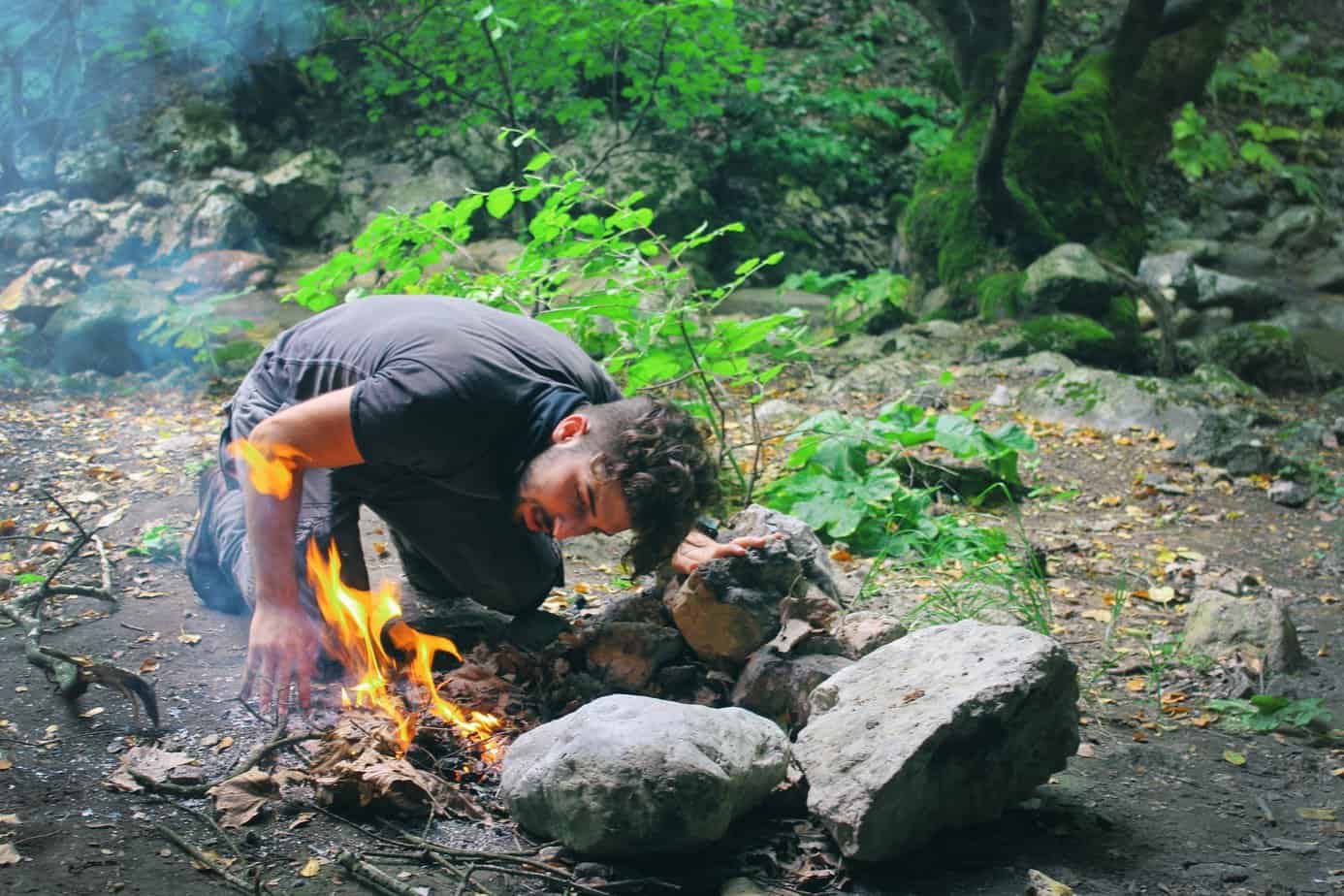 Sam Hardy is an outdoor enthusiast with a penchant for survival skills. He writes about the great outdoors and his favorite equipment here.