Asolo is all about footwear. Outdoor enthusiasts, hikers, athletes, and weekend warriors alike have flocked to this Italian company as a source for quality shoes and boots that are designed with both today's technology and yesterday's handmade craftsmanship. Although Asolo has a wide range of shoes available, where the brand really shines is with their boots.
The Asolo TPS 520 GV EVO hiking boot is a mouthful of a name but this boot is a hiker's dream come true. With its beautiful leather upper combined with innovative Asolo construction makes this workhorse of a boot a real crowd-pleaser. With hundreds of 5-star reviews, it's easy to tell that hikers from all walks of life have found these TPS 520 to be a winner.
If you're looking for a new pair of hiking boots that will keep your feet healthy and happy on even the most difficult trails, these should be on the top of your list to consider.
Specs and Features of the TPS 520 GV
Like the majority of boots by Asolo, the brand takes plenty of time to develop and design high-quality products that look as great as it performs.
These boots are available in three options:
Men's – sizes 7 to 17, half sizes for 7 to 11
Men's wide – sizes wide 7 to 17, half sizes only up to 10
Women's – sizes 5.5 to 10.5, half sizes for all
There are 3 color options:
Chestnut – Men's, men's wide, and women's
Black – Men's
Materials:
Upper – 2.6 to 2.8mm full-grain leather + water resistance
Lasting board – Asoflex 00 MR
Footbed – Lite 2
Lining – Gore-Tex Performance Comfort
Sole – Triple Power Structure EVO + PU Dual Density Vibram Rubber
With the details out of the way, here are the main features you can expect from these boots:
Reduces shock from jarring trail terrain
Improves stability and support
Full-grain leather is resistant to water and punctures
Gore-Tex lining lets feet breathe while still providing water protection
Gusseted tongue + padded ankle cuff to keep out debris
Asoflex TPU prevents twisted ankles and camber issues
Thick soles protects feet from rocks
Triple Power Structure (TPS) combined with PU midsole puts a spring in every step
Vibram sole provides traction over slippery rocks, loose terrain and steep inclines
While other boots may have extensive lists of features, the TPS 520s are more humble yet far more durable and attractive. Sometimes all you need is a tough boot that you can rely on season after season- and the TPS 520 does just that.
Advantages of the TPS 520 GV
There are a lot of reasons why these boot are so popular, with numerous repeat customers returning to Asolo to replace their old pair. Out of the various pros to the TPS 520 GV, there are three major advantages.
Beautiful Craftsmanship Made to Last
First off, these boots are just plain attractive to the eye. The 100% full-grain leather upper is incredibly high quality, with a smooth sheen to it. As you wear these boots and they get some age, the leather ends up developing a nice patina. Many hikers agree that these boots look even better once after a few hundreds of miles of wear and tear.
All of the stitching and hardware are top-notch and will last for the life of the boots. In terms of construction, Asolo really outdid themselves.
The expertly designed soles on the Asolo TPS 520 GV hiking boots reduce shock impact while enhancing stability and support. Your feet will stay dry thanks to the leather plus Gore Tex lining combo. Even the gusseted tongue and cuffed ankle were designed to specifically keep out loose debris while hiking.
Tough with Long Lifespan
As you'd expect, the leather upper is responsible for the outer durability of these boots. The leather varies in thickness between 2.6mm and 2.8mm which is plenty thick enough to prevent the majority of punctures, cuts, and abrasions.
While synthetic or cheap leather boots fall apart from being worn in rocky environments or heavy brush, these Asolo boots just keep going.
The lifespan of your boots really depends on how you hike, where you hike and how often you hike. If you really put your boots through the wringer multiple times a week or on extended backpacking trips, they won't last as long as the weekend warrior types that only spend the day hiking every now and then.
However, it's normal to see reviews from people buying another part of these boots after theirs finally gave up after 4 or 5 years + of use. For a $300 pair of boots, this is well worth the money compared to buying a $100 pair of synthetics every year.
Versatile but Ideal for Serious Hikes
For expedition-style backpacking trips, heavy-duty leather boots are really the only that will do. The Asolo boots can handle some serious abuse and whatever weather conditions you care to throw at it. The leather is resistant to water, with the whole upper being seam sealed.
The Gore Tex lining is comfortable in hot weather, allowing for breathability, but still keeps out water if you end up in a rainstorm.
Small attention to detail will impress serious hikers. For example, the Achilles notch in the collar keeps your ankle comfortable despite a thick cuff. The Asoflex TPU lasting board gives both torsion control and stability. The chances of rolling an ankle are slim, even on loose rocks. The TPS midsole gives propulsion not often seen in hiking boots.
These truly are serious hiking boots but they are equally at home on extended hiking trails in your local state park as they are on a week-long excursion into the mountains.
Disadvantages of the TPS 520 GV
You won't find a lot of bad reviews for these boots but you will find that these two complaints are the most common of the ones you do find.
Requires a Thorough Breaking In Period
This isn't a true flaw but those who have only ever worn synthetic hiking boots may be caught off guard that these require you to break them in before going on the first hike. Stiffer boots, especially leather ones like these, don't often come ready to go right out of the box.
Buy some new socks and wear these boots around the house or around town for a while, go on walks around the neighborhood, then some short hikes. Once you're confident you won't experience blisters or soreness you can start real hikes with them.
Deteriorating Sole
Most negative reviews of the TPS 520 GV cite the sole being the problem with these boots. What seems to happen is the sole ends up flopping apart from the sole, rendering the boots useless. It's unclear what causes this problem but it seems to be a failure of the glue. The deteriorating sole doesn't happen often, as there are far more that don't have the problem than those that do, but it's still a disadvantage.
For shoes priced around $300 retail, having your boot come apart just at the beginning of its expected lifespan is disappointing. Asolo does have excellent customer service and resolving is an option.
The Final Step
Despite two disadvantages, the Asolo TPS 520 GV EVO is still an incredible hiking and backpacking boot. It can be tough to find quality footwear that looks like old-school leather boots but have today's standards of comfort, yet Asolo delivers.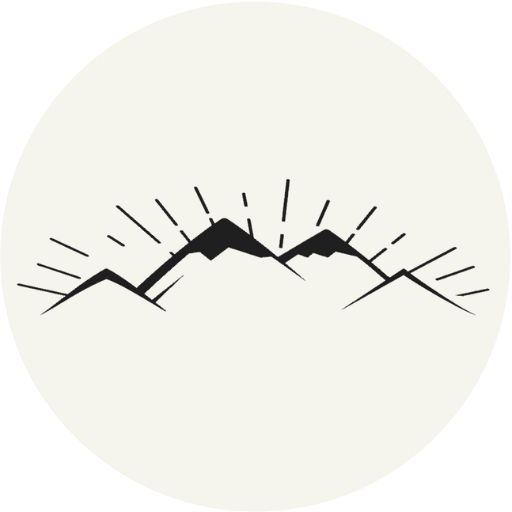 The All-Outdoors Guide team is comprised of enthusiastic experts that enjoy helping others that aspire to be better at outdoor fun. Part of that is making sure you have the right gear and information when it's time to go out and have fun. Some of our team have accomplished amazing feats like climbing 6000 feet to the top of mountains, others have explored every dirt trail they could find and we even have some people that have backpacked solo on various continents. No matter what our readers want to learn and do, our team is here to help them accomplish those goals.