Our Overall Verdict
The Quantum truly is a quality shoe and a great example of Five Ten's experience creating amazing climbing shoes. As long as you heed the two possible downsides (a bit wide for narrow feet and not meant for extreme bouldering or smearing), chances are these shoes will probably be worth every penny for you. Check out the latest deals at Backcountry.com here.
====
The Five Ten brand was created back in 1985 and has been steadily producing some of the best high-performance sport climbing shoes since it was founded.
Five Ten is well known for focusing on constant innovation tied with tried-and-true designs. Their line of footwear encompasses a whole range of different purposes, from casual/lifestyle to serious shoes designed for mountain hiking, biking, kayaking, gym, and rock climbing with the best comfortable fit.
Their selection of rock sport climbing shoes is well-known for being some of the best in terms of materials, soft feeling, and construction. This is one brand that a lot of outdoor athletes automatically know they can trust and Five Ten worked (and continues to work) hard for this reputation.
There are few other brands out there that can consistently produce climbing shoes that have such impressive grip, heel cup design, fit and technical specialty.
An excellent example of Five Ten ingenuity and craftsmanship is the Quantum climbing shoe. This bold blue shoe is a high-performance classic lace-up that is incredibly versatile, making it a useful choice for anyone that enjoys doing a little bit of everything.
Specs and Features of the Quantum
Five Ten sells the Quantum as a shoe good for "steep, overhanging routes", "bouldering", and "long climbing sessions". It performs perfectly for these activities and more thanks to the overall versatile design of the shoe.
Here is a brief rundown on the basics you need to know:
Available in a royal blue shade and in sizes US 4 to US 11 (unisex fit)
The shoe is made with a Clarino upper
Lined for comfort, feeling, and breathability
Features a classic lace-up system for a custom fit
Wider last better for wide/large feet
Ariaprene tongue is soft and comfortable and helps vent air/moisture
Made with a Five Ten Stealth C4 rubber outsole for max. grip
Retails for $185 (For the latest prices and discounts, check here)
Most climbing shoes are pretty basic, simply being a very thin type of footwear designed to increase holding and stability for climbing while still breathable. The Quantum definitely falls into this category of being fairly simple and tight but also is extremely effective.
Advantages of the Quantum
For the most part, the Quantum has a number of positive reviews backing its comfort and ability on the rock. Here are three major reasons why people love this high-performance shoe:
Very Comfortable to Wear, Even on Long Climbs
Five Ten states right off the bat that the Quantum is ideal for long climbing sessions, and they're right. The first thing many realize about the Quantum is how comfortable and breathable they are on their feet. They aren't too aggressive or tight that it's uncomfortable to move in them and even when the lace is tight the shoe doesn't dig in and has a great fit.
The upper of these soft shoes are made of a lined, synthetic material called Clarino, which looks similar to suede. It has extremely little stretch compared to other synthetics and also doesn't have a bad odor like other synthetics. The tongue of the shoe not only helps the laces the digging into the foot during climbs, but it is perforated to allow for maximum breathability.
Super Sticky, Strong Sole Gives Amazing Grip
Five Ten performance shoe is all about the grip, but what they understand very well and deliver is the idea that too much grip can be a bad thing. Their Stealth soles are known for being super sticky and grippy, but not so much that it limits the shoe's diversity.
The sole on the Quantum is the Stealth C4, which is a favorite of the Huber brothers. The Hubbers find this sole to be incredibly useful for a variety of different range climbs, angles, and textures. Many also find that the heel of this shoe almost has a suction-like grip to it due to the sole stickiness. Chances are if the Hubber brothers enjoy it you will find it to be a very useful shoe.
The stickiness combined with stiffness means this shoe is amazing for reaching and thin edges. Despite looking smooth, the C4 sole actually has microscope nubs all along with it which is what provides its amazing grip.
Ideal Moderately-Aggressive Downturn
The last of the Quantum is a little bit larger than other Five Ten shoes and is also slightly less aggressive in stiffness and shape. There is still an obvious downturn, but the widened last makes it feel more comfortable without forsaking ability. Despite the shape of it, the Quantum actually allows for the foot to sit fairly naturally compared to others.
Due to this last shape, this shoe is perfect for those that are moving up from basic climbing shoes to a more aggressive style but are worried about those typical super downturned shoes that are borderline painful. The balance between downturn, aggression, and comfort is spot on with the Quantum.
The Quantum really does what you would expect for a Five Ten climbing shoe to do. It is an excellent combination of versatility and technical design, making it ideal for essentially anyone that has at least a little climbing experience.
Disadvantages of the Quantum
Before you go ahead and buy the Quantum you should consider the following two possible downsides:
Fits a Little Wide for Those with Narrow Feet
Five Ten is actually well-known for creating climbing shoe ideal for those with large or wide feet. A common complaint among some companies is that their shoes are too narrow, though this is hardly heard of for Five Ten. With that in mind, if you have very narrow or small feet, the Quantum might be a little too loose for you.
The lace-up closure is very helpful at cinching the shoe down and probably eliminates most wiggle-room for the average person, but those with very small and narrow feet might find that even lacing up as tightly as possible isn't enough. This can especially be true for some as these shoes naturally will loosen up a tiny bit while climbing, due to heating up and sweat.
With all that being said, length-wise the Quantum actually fits very well and snug, leaving barely any "wiggle room", even by the heel. So really the width is the only potential problem. It's not a bad idea to contact Five Ten and get their opinion on which size Quantum would be best for your foot size and type.
Aren't Ideal for Extreme Smearing or Bouldering
The main issue with shoes that are designed for versatility is the classic "jack of all trades, master of none" scenario. This means that the Quantum can pretty much do anything, but because it is flexible enough to do this it also means it doesn't excel everywhere.
It comes down to personal technique and experience, but most agree that the Quantum just isn't quite right for extremely technical smearing or bouldering. Some found that the Quantum wasn't over the top impressive for extremely thin edges either.
That being said, this shoe is still a great choice for those that enjoy a whole range of different climbing techniques and faces/walls to climb. It is an especially good choice for those that are new to climbing or those that have experience but lack a good "all arounder" shoe in their gear.
Final Climb
Bottom Line: The Quantum truly is a quality shoe and a great example of Five Ten's experience creating amazing climbing shoes. As long as you heed the two possible downsides, chances are these shoes will probably be worth every penny for you. Check out the latest deals at Backcountry.com here.
Where to Buy Five Ten Quantum Climbing Shoes
There are a select few retailers where I've found a good selection (sizing and prices) of Quantum's:
Five Ten Quantum Alternatives
Our team has reviewed a wide selection of OTHER climbing shoes, some of which are good alternatives to the Five Ten Quantum: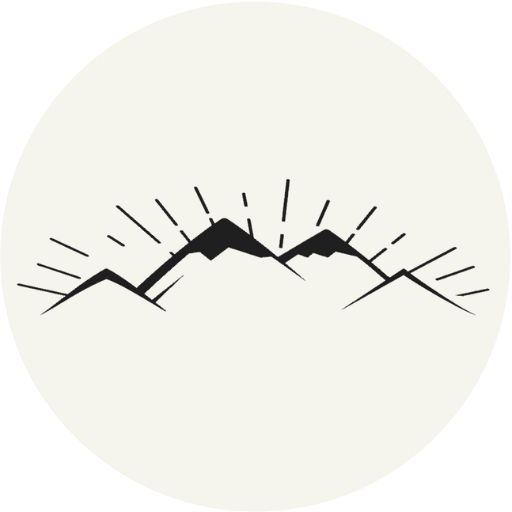 The All-Outdoors Guide team is comprised of enthusiastic experts that enjoy helping others that aspire to be better at outdoor fun. Part of that is making sure you have the right gear and information when it's time to go out and have fun. Some of our team have accomplished amazing feats like climbing 6000 feet to the top of mountains, others have explored every dirt trail they could find and we even have some people that have backpacked solo on various continents. No matter what our readers want to learn and do, our team is here to help them accomplish those goals.