The value of reliable camping equipment can hardly be overstated whether we're talking about tents for windy weather or hiking boots. This Campmor online store review will take you through the products this online retailer offers and help you evaluate the quality of the shopping experience.
You can find all of the most popular clothing brands at the Campmor online store, as well as some of the industry-leading manufacturers of water containers, tents, and other camping accessories.
This online store is a one-stop-shop for all outdoor accessories since you can use it to search for anything from hot weather hiking socks to watches or even food.
So, in the Campmor online review, we are going to take you through all aspects of shopping at this outdoor gear store and provide you with a comprehensive picture of what one of the oldest online outdoor recreation equipment retailers in the United States has to offer.
Key specifications of the Campmor online store
| | |
| --- | --- |
| Product range | Clothes, camping gear, and food |
| Website functionality | High |
| Payment methods | Credit or debit card |
| Expected delivery time | 6 days |
| Discounts | Yes |
| Customer support | Live chat and social media |
| Financing options | No |
| Latest prices | Check the latest prices here |
Core features of the Campmor online store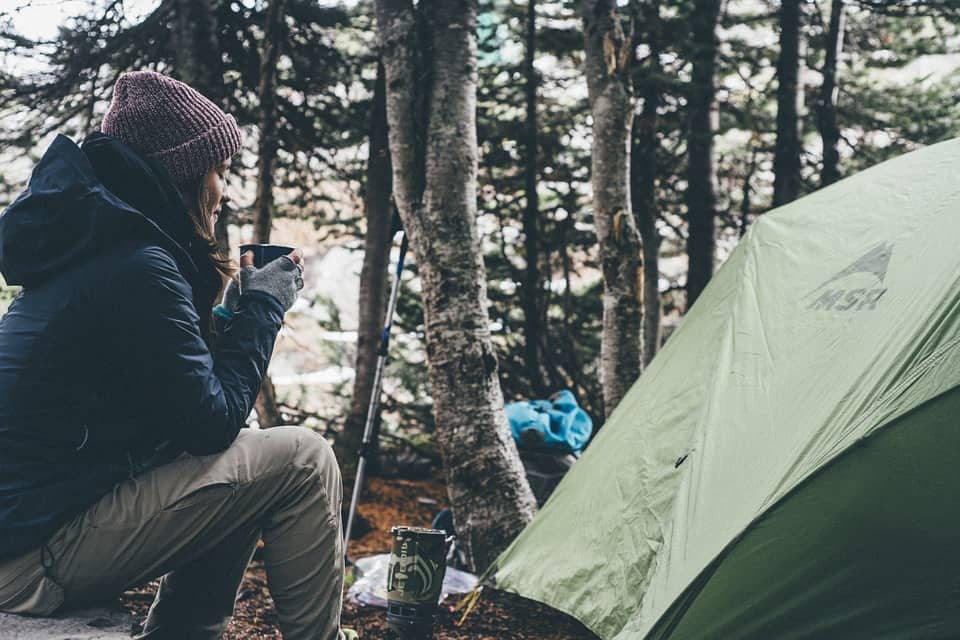 The rags to riches story of the Campmor Company started in 1978 from a garage in Bogota, New Jersey. A few years later, the company established its first stores in Paramus, New Jersey, but most of its revenue was generated through mail orders.
In the dawn of the Internet era, Campmor transitioned to the online retailing business model and opened its first e-commerce store in 1998. Today, 75% of the company's profit comes from online sales, while two New Jersey-based retail stores produce just 20% of the revenue.
The remaining 5% of revenue comes from mail orders and catalogs. Even though Campmor is a relatively small, privately owned business, it's still a thriving business that attracts thousands of customers daily.
Website design and functionality
Finding your way around the Campmor online store won't take you a lot of time, since its intuitive design enables you to narrow down your search criteria in just a few clicks.
You will find six neatly organized drop-down menus at the home screen and each of them contains several subcategories the show you a list of items that fall into a particular subcategory.
Search tools are also easily available, as they are displayed on the left side of the subcategory page you select, and each subcategory features a different set of search filters.
In addition, the search bar is located at the top of the home screen, which enables you to check quickly if the item you're looking for is in stock. Setting up an account on Campmor won't take more than a few seconds, since you can use your social media to sign in to a new account.
Once you complete the registration process, you will customize your Campmor profile by uploading a profile picture, adding the date of birth or phone number data, and writing a short About Me description.
Product portfolio
The products you can find on the Campmor website are organized into six categories, so you can choose between the following options:
Equipment
Men's clothing
Women's clothing
Kid's clothing
Footwear
Brand
For instance, the Equipment category is divided into Tents, Water Containers, Lighting, Sunglasses, and Kitchen subcategories. Each of these subcategories contains several submenus that enable you to navigate quickly through Campmor's immense product portfolio.
This online store features products made by hundreds of outdoor equipment brands, so finding Merrell hiking shoes like Moab 2 requires you to just type in the model's name into the search bar. Check out our Merrell Moab vs Moab 2 comparison to find out which hiking shoe model is better.
Besides leading outdoor footwear, clothing brands, Campmor features an impressive selection of kitchen utensils you may need on trails like the Pacific Crest Trail. Hence, you can shop anything from bear canisters to knives and cutlery at this online store.
Shopping experience and delivery options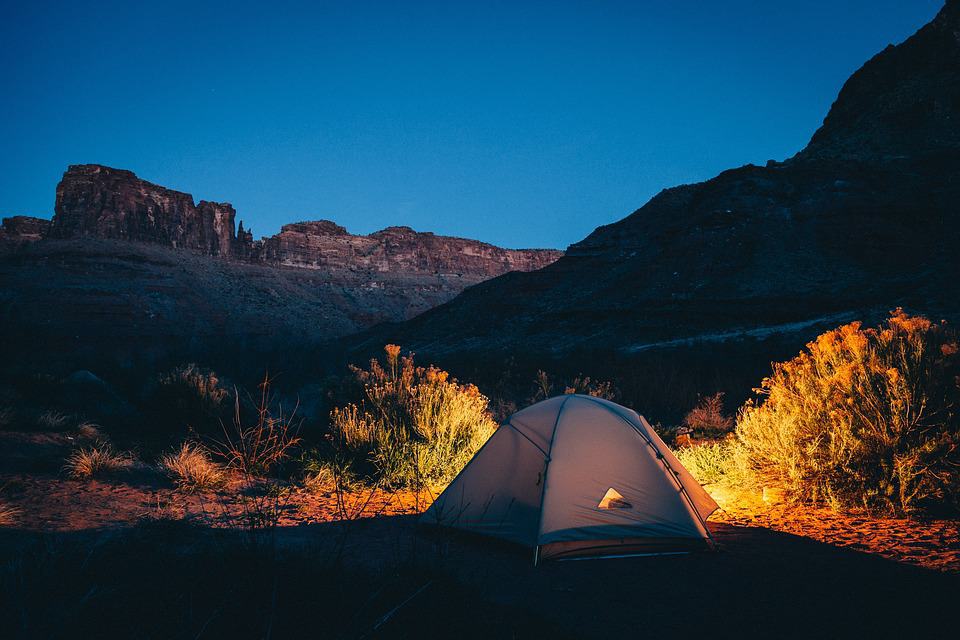 Once you located the item you what to purchase you can add it to the shipping cart and its cost will be displayed next to the shopping cart icon that is located in the upper left corner of the screen.
Hovering the mouse over this icon will enable you to see the items you added to the cart, and optionally you can provide additional information to the seller. Clicking on the Checkout icon within the shopping cart window will take you to the checkout page where you can select the preferred delivery method.
Currently, the Campmor online store offers shipping and curbside/in-store pickup delivery options, however, you should only consider the curbside pickup option if you live in the state of New Jersey.
You must place an order for a value larger than $50 in order to get the free shipping service. The Campmor online store's shopping experience is smooth and enjoyable since it takes just a few clicks to place an order.
Payment methods and return policies
Credit or debit card payment is the only payment method available at the Campmor online store and using PayPal, Google Pay, Apple Pay, or bitcoins is not an option. You can often find products at discounted prices at the Campmor online store, as the company frequently organizes sales events.
In addition, you collect points with every purchase you make at this e-commerce store, and once you accumulate enough points you can use them to get merchandise at lower prices.
Purchases you make through the Campmor online store that are returned within a 90-day period are eligible for a full refund.
Order tracking features
You can view your order history or manage your wish list but the Campmor website doesn't offer the option to track your shipments, and you'll have to use a website like AfterShip if you want to know the exact location of your order.
The company sends almost all of its merchandise to the buyer within 24 hours after the purchase and it vouches that they should arrive at their destination in 4 to 7 business days in 48 states. It is also worth pointing out that that international shipping service isn't available for free.
What's more, the company only provides free shipping service for medium-sized orders, and the buyer has to cover the shipping expenses for bulky or heavy orders.
Customer support quality
You can contact Campmor's customer support on social media or through the live chat feature, that is accessible from the website. Customer care agents reply promptly to inquiries and provide efficient solutions to most problems.
Going through the online reviews of this e-commerce store will reveal that most customers reported issues with merchandise that is currently out of stock and very few complaints are related to the quality of service provided by the Campmor online store.
The retailer's contact information is also available, enabling you to talk to its representatives over the phone or get in touch with them via email.
Pricing and warranty
The cost of most merchandise you can find at the Campmor online store is similar to if you would purchase it directly from the manufacturer or some other outdoor equipment online store.
However, discounts and sale events are common at the Campmor online store, which enables you to purchase some of your camping equipment at a lower price.
The company doesn't offer a warranty for the merchandise you purchase at its online store, so you'll only get the warranty provided by the product's manufacturer. Also, there are no financing options at the Campmor online store.
The pros of the Campmor online store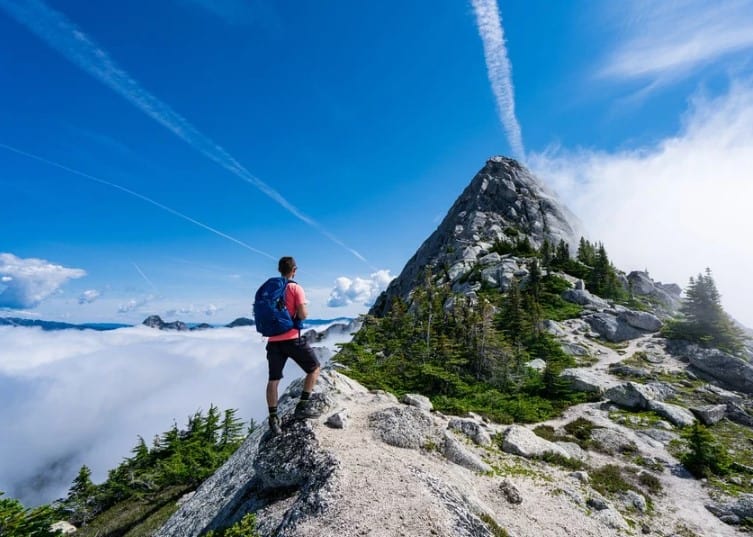 Versatile product portfolio
Campmor's online store features all products you might need while camping or hiking. There are hundreds of brands to choose from, but you should keep in mind that some products made by a particular brand may not be available at this online store.
Enjoyable shopping experience
Navigating through the Campmor online store is easy as well as adding items to the shopping cart. Once you're ready to make a purchase, you just have to choose a delivery method and use a debit or credit card to make a payment.
Frequent discounts and sales events
Keeping track of the seasonal sales or checking which products are available at a discounted price will enable you to save money and get high-quality outdoor equipment manufactured by reputable brands.
Free shipping services
The Campmor online store offers free shipping services for all orders higher than $50. However, this option is unavailable if the order is heavy or bulky. You will have to pay a fixed $6.99 shipping fee for all purchases under $50.
Fast delivery times
Most products you can find at the Campmor online store are shipped one workday after they are purchased. The company guarantees that the shipment is going to arrive at the buyer's address within 7 working days in 48 states.
The cons of the Campmor online store
International shipping services are not free
The company only offers free shipping services in the United States, so if you live in Canada or other parts of the world, the payment you'll have to make will be increased to cover the shipping expenses. Also, the delivery time of international shipments can be longer than 7 workdays.
Tracking orders through your Campmor store account is not possible
The Campmor online store doesn't offer a way to track your order once it is shipped. Luckily, several websites allow you to track the Campmor orders for free.
The best alternatives to the Campmor online store
Buying camping or hiking equipment online has never been easier as there are so many retailers that allow you to purchase their merchandise through their website.
Considering some of the Campmore online store's alternatives can help you get clothes, tents, or other outdoor equipment types at a better price. We've selected a few of the largest online stores where you can get all the camping or hiking equipment you may need.
Backcountry
Other than two retail stores based in Utah and Virginia, all other retailing services provided by Backcountry are based online. This e-commerce shop features all types of camping and hiking equipment, but unlike Campmor's online store it also offers cycling and climbing gear.
Shipments for orders over $50 are free, and they arrive at the buyer's address in two days. All products purchased through Backcountry are covered by a lifetime warranty if they are unused, while used products are covered by a 30-day warranty.
Sales events are frequent, but high-quality products often sell out fast, so it is important to react quickly before the product goes out of stock. Product descriptions don't include a lot of information, and you have to research an item you want to get outside of the online store.
Moosejaw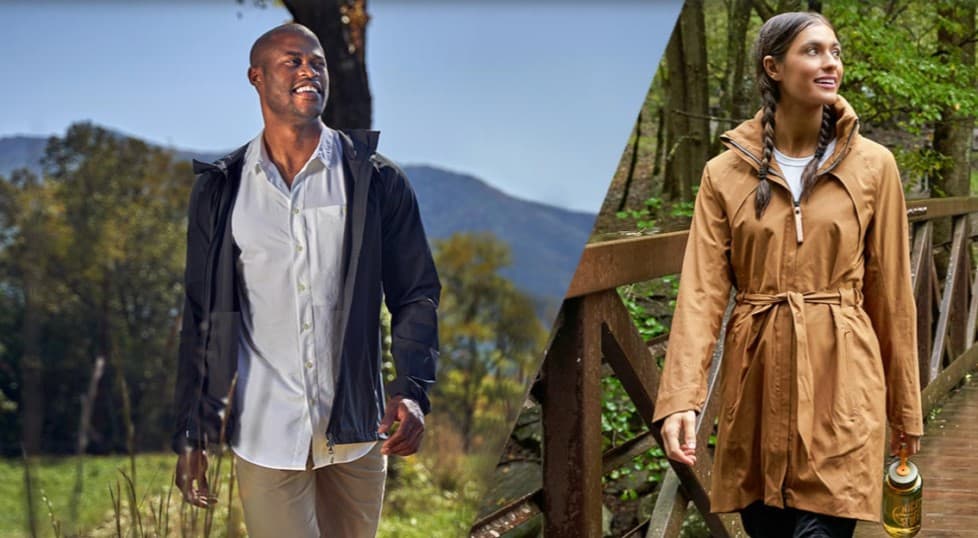 Lifetime returns for all items that are still in a sellable condition is one of the greatest advantages of shopping at Moosejaw. Most products you'll find at this online store are aimed at cycling, climbing, hiking, or camping.
Also, you'll have no trouble finding products made by leading outdoor equipment brands in several color or size options. Although the website design seems like it's failing to keep up with the times, navigating through the product portfolio is still a smooth process.
The Moosejaw offers seasonal sales and discounts for almost all of their products, and if you manage to find the same product at a lower price anywhere on the Internet, the company will match that price.
The expected delivery time for all orders above $50 is two days. Even though an international shipping option is available, the buyer covers the cost of this service.
Rei Co-op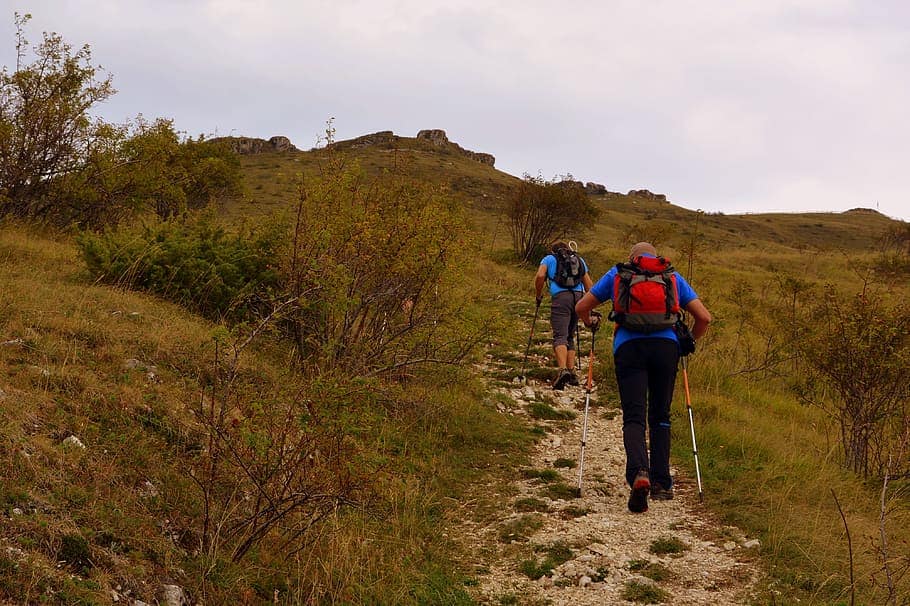 As one of the largest, if not the largest retailers of outdoor equipment, Rei Co-op is the preferred online shopping option of a huge number of campers and hikers across the United States. This online store has a 1-year return policy and it offers international shipping services.
Unlike Campmor Company that has just two brick-and-mortar stores, Rei Co-op company has 156 stores in 39 states. The brand's product portfolio spans multiple categories, as it offers running or climbing accessories as well as hiking and camping equipment.
However, some of the brands you can find at Campmor may not be available at the Rei Co-op online store. All purchases over $50 are shipped for free, and they arrive within 2 workdays if you choose the Express Shipping option or 3 to 7 workdays if they are sent via USPS mail.
Frequently asked questions about the Campmor online store
Question: Where can I find coupons in the Campmor online store?
Answer: Campmor online store has a Coupons, Offers, and Rebates page where you can get discount codes for selected brands. You should check this page frequently to get the best deals for the equipment you want to buy.x
Question: Will Campmor's online store match the product's price?
Answer: Campmor online store doesn't match prices, so if you find a product at a lower price elsewhere on the Internet the company won't lower its price.
Question: Can I use my PayPal card at the Campmor online store?
Answer: Campmor online store only accepts debit and credit cards. That's why making a purchase with your PayPal account isn't possible.
Question: Is it possible to interact with other users of the Campmor online store?
Answer: You can interact with other users of the Campmor online store by leaving a review below a product. This enables you to participate in discussions about a particular product and share your experiences with it.
Final thoughts – Does shopping at the Campmor online store pay off?
Shopping online for camping and hiking equipment has many advantages since you can research or compare products before buying them. Campmor online store is far from being the largest online retailer of outdoor equipment, but the range of products it offers is impressively wide.
In addition, the store is well-organized, and you won't have much trouble navigating through different categories. The website grants you access to powerful search tools that enable you to define the search criteria in just a few clicks.
The high number of sales events and discount coupons make the Campmor online store an attractive shopping destination where you can find high-quality products are reduced prices.
That's why you should at least check the latest offers at the Campmor online store when searching for a new piece of hiking or camping equipment. Was this Campmor online store review useful? Share your opinion in the comments or check out our guide to the cyber Monday camping deals.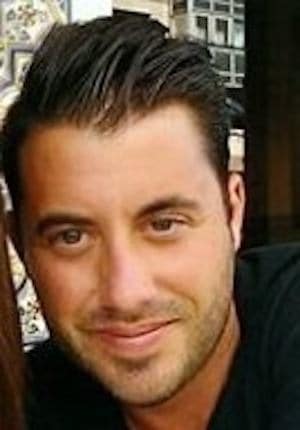 David is a strong advocate of outdoor-related activities and has many years of experience backpacking and hiking around the world, including the Italian and Austrian Alps in Europe as well as central and southern Asia.
Locally, he has also led many groups cycling through Vermont, Nova Scotia, and Wisconsin. David constantly uses and tests the latest gear for the outdoors, which in turn allows him to help others make more informed buying decisions. He's excited to share more of his knowledge and to see others enjoying the great outdoors more because of his advice and recommendations.