Are you looking for monoculars that can help bring the world around you closer on your hiking trips? This guide will help you find the 3 best monoculars for hiking you can buy today.
Monoculars are primarily lightweight and compact enough to carry around easily. One great thing about monoculars is the versatility. You can buy many models or types attached to your smartphone, allowing you to view photos from a distance.
There are many factors to consider when choosing a monocular that best suits your needs. Below is a quick comparison of the monoculars which are going to be reviewed in this article:
| | | | | | |
| --- | --- | --- | --- | --- | --- |
| Model | Magnification | Type of Prism | Field of View | Objective Lens Diameter | Price Range |
| Gosky Titan | 12x | BAK-4 | 1000 yards | 42 mm | $$ |
| Evershop Monocular | 12x | BAK-4 | 3000 meters | 50 mm | $$ |
| Vortex Solo | 10x | Glass | 1000 yards | 25 mm | $ |
Want to know what essentials you should wear for your hiking trip? Check out what to wear for hikes from a true expert!
What Exactly Is A Monocular?
A monocular is a single-scope binocular. It helps you view distant objects clearly and, in some cases, even allows you to take a photo.
Monoculars are small in size and easier to store, making them an ideal choice for hikers. The small size of a monocular makes it accessible and easier for most hikers. Some monoculars are so small that they are barely visible when slipped into one's pocket.
Majority of the monoculars available today come with either 6x or 8x magnification. These monoculars come in all different types depending on the function. Need a rugged and sturdy phone case to accompany you on your outdoor excursions? Check out our comparison of the October Defender vs Defender Pro, two of the best outdoor phone cases available today.
Types of Monoculars
While there are many types of monoculars, for this guide, we are going to categorize them into two segments that are important for hikers – night vision and compatibility.
Night Vision Monoculars

Night vision monoculars use thermal imaging or infrared. Most hikers, especially those who partake in night stays, have used or seen these lenses. Night vision is a common feature used by night hunters and campers to spot wild animals from a distance for safety or hunting purposes. They also have military applicability to spot objects at a distance while being undercover.
The infrared monoculars use different wavelengths to illuminate far-off objects in the dark. Some infrared monoculars have both visible and invisible redlight for other purposes. They can also tag the starting and end locations during a hike for you do not lose track at night. The invisible red light is commonly by night hunters to not distract wild animals.
On the other hand, thermal monoculars have a specialized sensor embedded in them to sense heat off living objects from a distance and thus form an image of them. One of the main advantages of these monoculars is that they are practically in incognito mode. No light or reflection gives out these monoculars' location, making them the best hide-in-sight tool for hunting and wildlife observation.
Compact Monoculars
Compact monoculars have become quite popular in recent years, especially among adventurers. These monoculars are ideal for hikers who are always on the move and desire nature, wildlife, and scenic photography.
Compact monoculars are only a couple of inches tall and can fit in any purse or pocket. They usually have a magnifying capacity of 6x. They can be easily attached to smartphones and can click pictures of far-off landmarks without any hassle. They are inexpensive, but they also have lower magnification and small lens diameters, so that's something to consider.
Track your activity with the right gear. Our guide on the best activity trackers for hiking will help you get the most out of your outdoor adventures.
Things to Consider When Buying the Best Monocular
You should consider many things before buying a monocular, be it your first or a replacement, as these get outdated pretty quickly. Below are a few things that can help you make the right decision.
Magnification
The most basic reason for buying a monocular is to bring far-off objects closer on your outdoor adventures. All monoculars come with a magnification limit. To get a sharp image, you should ideally look for a monocular with a range of 6x to 12x magnification.
Lens
Lenses determine the image's output quality and can be judged by three parameters – the build, diameter, and coating of the lens. Most lenses are made of polycarbonate or glass to add density to refract and reflect the incoming light.
For the diameter of the lens, I would recommend 50mm or above. Typically, the bigger the diameter, the more light enters the lens, giving a much brighter image result.
The coating on the lens helps protect it from scratches and yellow. Monoculars today come with a multi-layer coating to protect the lens in the harshest weather conditions.
Field of View
Another essential thing to consider before buying a monocular is the field of view. A narrow field of view will cover less field but will essentially offer you a clear and sharp picture. On the other hand, a wide field of view will give a bigger picture, but you may blur around the edges. It would help if you chose a monocular that best suits your use.
Weatherproofing
You're going to use the monocular for your hiking trips, so it makes sense to get one that is durable and weatherproof. Most monoculars are wrapped in strong synthetic rubber so that they don't slip easily and layers of cushioning to lessen the impact on collision. It would help if you also looked for water, dust, fog, and debris-proof properties when buying one.
Night Vision

Unless you're looking for a monocular that can be used at night, this can be an optional thing to consider. The night vision and the infrared viewing will come in handy when the sun goes down, and there's not a lot of light around you.
Accessories
The amount of add ons your monocular is compatible with should always be taken into consideration. Accessories such as tripods, smartphone adapters, and carrying cases add value to monoculars. So it makes sense to have a monocular that is compatible with all the accessories you need to have the best trips possible.
Now that you're familiar with what you should look for let's have a look at the top 3 monoculars you can buy today for hiking.
While you're here, also check out our list of the top hiking podcasts you should listen to in 2021!
The 3 Best Monoculars for Hiking
Features At A Glance:
12x magnification with a 1000-yard field of view
BAK-4 multi-coated lens for sharp imagery
Phone adapter for photography
Gosky Titan is one of those monoculars which can fit right onto your smartphone and it has a wide range of compatibility. This monocular is ideal for viewing objects which are far off in the outdoors with its 12x magnification. This is more than enough to bring objects as far as 1000 yards to focus.
I have personally used the Gosky Titan on my many outdoor adventures, from hiking and hunting to sightseeing. In terms of features, it has a BAK-4 prism and a multi-coated lens which allows more light to enter the monocular for sharp images. The monocular has a rugged construction with a shock-absorbing synthetic rubber to protect it from falls.
The tight construction on the unit also enables it to be water and dust-proof. Furthermore, the nitrogen-filled lens helps the monocular operate well eleven in dusty and foggy conditions.
Gosky's Titan is a mountable phone monocular with 12x magnification and a lens of 50 mm in thickness. It was primarily designed to be attached to smartphones as an adapter to capture far-away objects and views with immense sharpness. That said, with its excellent engineering, Titan also works well as a stand-alone monocular.
The Titan features a multi-coated lens which helps with image clarity and adjustable eyepiece to make sure it is comfortable to use. As the Titan can also be used as an adapter, you will need to use a tripod while taking pictures to capture the views and get the best possible sharpness. For this purpose, the monocular comes with a standard tripod for accessibility.
One drawback of using the Titan as the phone adapter is that it will be evident that the resulting photo was taken with a monocular and gives away the originality of the aesthetics. Also, the adapter's setup is a little cumbersome and will take the help of the instruction manual. It will do the job when it comes to taking a photo, but you should opt for a more professional setup for better quality.
That said, the Gosky Titan is an excellent, compact and powerful monocular that can bring the world around you closer. It's best for those who want a powerful monocular that can also be hooked on their camera. You can read more about the different Titan pocket scope models that we've covered on our website.
Gosky Titan Pros
Designed for extreme and rugged environments
Multilayered lens and a BAK-4 prism for sharp images
It can be mounted on most smartphones
Easy to use with one hand
The compact size makes it easy to carry around
Gosky Titan Cons
The field of view is narrower than usual
The tripod comes along with is average
Gosky Titan Scope
Check Price
We earn a commission if you click this link and make a purchase at no additional cost to you.
01/27/2023 05:44 am GMT
Features At A Glance:
12x magnification with up to 3500 meters field of view
BAK-4 prism lens with low-light night vision
Rugged design for maximum impact protection
The next in line is the Evershop Monocular which allows you to view objects between 3000 and 3500 meters clearly. It has a fixed 12x magnification which allows you to see a sharp image of the object you are focusing on.
The Evershop Monocular comes with a tripod and a smartphone adapter compatible with a range of models. The main purpose of the tripod is to provide stability to the monocular for viewing objects and taking clear and sharp pictures while mounted on the smartphone.
The Evershop Monocular is encompassed in a shock-absorbing rubber layer to take the impact on falls. The design features on it are versatile and offer clear images in all weather conditions.
The Evershop Monocular has a multi-coated lens to save it from fog, dust, debris, and water vapors. It also has low-light night vision, allowing you to use the monocular in very low light conditions to great effect. The high BAK-4 prism it's equipped with allows maximum light into the lens for a sharper and brighter result.
The Evergreen Monocular is a very light model and easy to carry around. Its compact design allows you to operate it with only one hand. Moreover, the design is so practical that the focus knob can also be adjusted while using one hand.
The Evergreen Monocular also features a rotatable eyepiece for comfortable viewing. The eyepiece is made of light-density rubber to provide comfort to your eye while using it. The rotatable eyepiece also ensures the correct distance at which the monocular lens allows the optimal amount of light.
A drawback of the monocular is that the setup is a time-consuming process, and you may have a hard time setting up the adapter initially as it doesn't come with an instruction manual.
All in all, the Evergreen Monocular is a great product in this price range that does everything that a good monocular is supposed to do.
Evershop Monocular Pros
Large 50mm lens giving a wide field of view.
Lightweight and compact design for ease of carrying
Good quality tripod and smartphone adapter
Low-light night vision makes it practical for all types of hikers
Evershop Monocular Cons
The monocular takes a long time to set up
Some users have also complained about the compatibility of the monocular to their smartphones
For overnight trips, you need to make sure you have the right sleeping gear. We have reviewed the best sleeping bags & fleece liners you can buy today that will take your overnight camping to another level.
Features At A Glance:
10x magnification with a 1000-yard field of view
Weather-proof construction
4 variants based on magnification capacity and lens
Last but not least, we have the Vortex Solo monocular which is my personal favorite in the budget category. It is an affordable and reliable unit produced by Vortex for outdoor enthusiasts with a 25mm lens allowing maximum light transmission for excellent image quality.
The Vortex Solo has a 10x magnification to allow you to view objects within a 1000-yard point quite clearly. The monocular is designed to withstand extreme weather conditions like haze, fog, rain, snow, etc., thanks to the nitrogen-filled center with an O ring. This sealing allows the monocular to withstand all weather conditions without letting any foreign particles in.
The outer body of the Vortex Solo is rubber-armored, which does two things. It helps absorb the impact on fall, and second, it provides an anti-slip grip on the monocular. It features an adjustable eyepiece that ensures the optimum distance between the lens and the eye and also a comfortable rest piece for longer viewing.
As for the specifications, the monocular offers a field of view of 315 ft at 1000 yards. Basically, that means you can view 315 ft of the surroundings while viewing an object at a 1000 yards distance. The focus is adjustable, allowing you only to view the object. The field of view is at 16.5 feet for the sharpest image.
The Vortex Solo monocular has 4 other variants for different users and purposes, based on their magnifying capacity and objective lens. The Vortex Solo also has a belt case that comes along with it so you can continue hiking without worrying about losing the monocular.
There are two rings on the outer layer of this monocular—one for the focus and the other for recital focus. The larger one is for the focus, and due to the design perfection, it moves freely.
The Vortex Solo's main drawback is that you will have to use two hands to use it. As for adjusting focus, one needs to use both hands, one for holding the monocular and the other for adjusting the focus ring. Also, people with prescription glasses like me have a hard time getting used to the eyepiece provided as it's not the most comfortable option available.
Vortex Solo Pros
Budget-friendly and great value for money
Multi-layer coating for weatherproofing as well as the better image quality
It comes in different variants according to preference and use
The rubber body gives it excellent grip and maximum protection from falls
Vortex Solo Cons
Eyecup is not comfortable, especially for people with glasses
Two hands required for complete usability
Are you looking for hiking watches that are durable and add value to your hiking experience? Check out our list of the best watches for hiking in 2021!
FAQs
Question: How are Monoculars Sized?
Answer: Monoculars are sized based on their magnification power and thickness of the objective lens. For example, a monocular labeled as 12×25 means that the magnifying capacity is 12x and the objective lens is 25 mm (always in millimeters) thick.
Question: What Is Considered As a Good Compact Monocular?
Answer: Any monocular that weighs you down is a bit large in size. Monoculars, which are pocket-sized, usually comes around in the objective lens size of 15-25mm. These are small and mostly 3-4 inches in size so they can be easily carried in your pocket.
Question: Which Is better, a Binocular or a Monocular?
Answer: It is a personal preference to pick a monocular or a binocular, but talking about the benefits of a monocular is lightweight and compact in size. This makes it an ideal accessory to have while hiking. A monocular can be carried in your pocket or a purse while a binocular is a large piece of equipment which nowadays people don't fancy carrying.
Question: Can a Monocular Be Used with Glasses On?
Answer: Yes, but not always. This is why it's important to get a monocular that is comfortable to use with glasses, especially for long viewing. Most monoculars come with adjustable eye caps for people with glasses. Some monoculars give people trouble as the eyepieces are not that adjustable to provide good and comfortable viewing.
Thinking of where to test your monocular? Check out our guide of the best hiking trails in California with views you don't want to miss!
Conclusion – Which Monocular Is the Best?
All three monoculars we've mentioned in this guide will cater to different types of hikers and their needs. My personal favorite is the Gosky Titan as it combines a powerful magnifying lens on a compact body that is compatible with most smartphones out there.
A close second for me would be the Vortex Solo purely from a value for money standpoint. Not only is it a great budget entry in this list, but it delivers performance that far exceeds its price tag.
In the end, it all depends on your personal choice. I hope this guide will help you make a well-informed decision!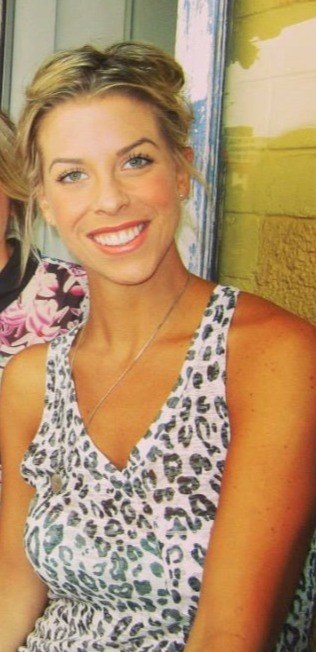 Jodie Chiffey loves the outdoors. If you aren't sure where to find her, check the nearest dirt trail. She loves being outdoors and spends a good deal of time reviewing products like clothing, footwear, and other outdoor gear.
Jodie is a full-time blogger who reviews a lot of the products for us. She writes many of our backpacking gear reviews, outdoor skills advice, and information, and helps visitors find the best destinations for backpacking, camping, hiking, and a lot more.
If Jodie's friends have a travel or outdoors question, they know who to ask and that's why we featured on our website. Now you can get the same great advice her friends enjoy, so you know where to go and what gear to take with you.