A good pair of hiking boots should be at the top of anyone's list of essentials when venturing forth into both known and unknown adventures. In fact, decent hiking footwear is almost as important as the top three, food, water, and shelter, and should never be bought without proper and intensive research. That's where alloutdoorsguide.com comes in with our Merrell Accentor Review.
A person looking to purchase a great pair of hiking shoes, such as the Merrell Accentor model, should ask themselves a few questions, such as, "How long will the boots last?" and "Are the boots I want affordable?" These are just a couple of questions potential customers should ask before investing in their next hiking footwear.
Far too many people, from weathered outdoors people to those who just like to casually hike from time to time, don't do enough research before committing to the purchase of outdoor equipment. This couldn't be more true with hiking attire, especially for the feet. This is simply because it's the part of the body that will feel the effects of a long hike first.
When the feet are too tired to push on it's really challenging to ignore it, usually being the reason for most rests and stops along the trail. With the proper hiking shoes or boots, however, longer and more rewarding hikes can be attained..
Merrell Accentor Review
Why choose the Merrell Accentor?
The Overall Design
The design of hiking footwear is not a random process but instead done so by professionals and those who love the great outdoors themselves.
This is no different for the Merrell Team, who through trial and error, research and application, have brought to the market a fully capable and affordable hiking shoe that simply gets the job done. Introducing, The Merrell Accentor.
The Accentor is Merrell's answer to a hiking shoe that is lightweight and durable while not sacrificing a sleek, modern design. With a tough and sticky outsole to grip most terrain and traditional lace closure, these shoes will stay on even on the toughest trails.
While the overall design and mechanics of the Accentor are made with research and precision, color can play a large part in choosing a product, especially shoes where mud and debris are sure to collect. Colors like Boulder, a light gray with yellow-webbed laces, can fit in perfect for those who love hiking on rocks and gravel.
Another color option, like Dark Earth, will suit those who tend to get their shoes muddy. While two color options aren't many, they seem to cover most of the basic scenarios.
What Are the Features?
Key features and design components can quickly lure in potential customers but not all hiking shoes feature the same "bells and whistles." That's because, of course, hiking takes place in many locations in a lot of different climates. What works in one type of weather might be destroyed in another.
The Merrell Accentor shoes, for example, wouldn't fare well in deep snow or even rain but when it comes to dry conditions in the summer heat, even in extreme locations, the features of these hiking shoes might persuade one to buy.
These include:
EVA removable footbeds

Merrell air-cushioned heel

Bellow tongues with lace closure to keep trail debris out

Molded arch shanks

Suede leather and mesh upper for optimum breathability

Antibacterial treatment to eliminate unwanted odors

Sticky outsole for grip and traction

Rubber toe cap for increased stability
With features like these, the Merrell Accentor model outperforms many other shoes and even boots in the same category. From trails with little rain to extremely hot and dry climates, these hiking shoes will fare well and remain durable for some time.
How Durable Are They?
The durability of a hiking shoe is probably more important than any other aspect of the footwear. Nobody wants, or needs, to end up in an emergency with their shoes falling apart.
People want tough, rugged material protecting their feet when on the trail, not having to worry about potential injury or their soles being punctured. With the Merrell Accentor and its durable design, people who choose these shoes will most likely be pleased with the quality.
The Merrell Accentor was designed with durability in mind, made evident by several key design elements, most useful in the spring, summer, and fall seasons. Some of these elements include an outsole that won't give under slippery conditions, perfect for hikers who don't mind wet trails or live in climates with a lot of precipitation.
The air cushion in the heel, which helps absorb shock, will keep pressure off the heels and help ease any potential pain. It also adds stability when encountering treacherous slopes and rocks so even adrenaline-fueled hikers can find comfort in these shoes. A
Also, when it comes to the removable EVA footbed since it's removable it's also replaceable if they do take on too hard a beating.
Read More: Merrell Grassbow Air Review: A Good Hiking Shoe?
Are They Comfortable?
Durability may be important but it isn't everything. Other questions someone may ask might be "Are they comfortable?" or "How warm are they?" These questions are perfectly valid. After all, why have an uncomfortable but durable shoe when you can have both durability and comfort?
The nylon arch shank in the Merrell Accentor, which comes molded by design, will not tire your feet quickly. On the contrary, this feature design will keep feet and the arches stable and comfortable, especially on ascents and descents, where feet tend to tire more quickly.
The laces feature a traditional closing system to keep them secure to the foot and with bellow tongues meant to keep debris out, feet will stay safe from any hazardous material or sharp rocks.
The low-profile of the shoe, not coming past the ankle, may turn away some interested parties. Still, for those who like the extra breathability from ankle-height footwear, the Accentor provides enough height for stability but mountainous terrain should probably be avoided.
How Much Do They Weigh?
Enhanced features and elevated comfort can sometimes come at a cost, most notably with the weight of a pair of hiking footwear. A good set of hiking shoes can be made to withstand the toughest of hikes but might weigh too much for the customer to be truly comfortable. This is not an issue with the Merrell Accentor.
These hiking shoes weigh in at a reasonable 1lb, 10oz so weight shouldn't be an issue, even for ultra-light backpackers where shaving weight is the ultimate goal.
Are They Affordable?
Cost remains one of the deciding factors when deciding on hiking shoes. Just as with any industry, there are countless options when shopping for new hiking footwear, all with different features and prices. The "sweet spot" seems to be finding a shoe that meets all the wants and needs of a consumer while not breaking the wallet.
Top of the line is expensive, sure, but it may not be necessary. The Merrell Accentor, for example, sits at an affordable price of $90, a price low enough for most to afford. It's so low, in fact, that one might question what the cons of the shoe are or if there are any. There are, unfortunately, and below will include information weighing those cons against the pros.
How Long Will They Last?
How long a hiking shoe or boot will last is one of the most important factors in choosing the right product. Obviously, the longer the better, but at an affordable price hovering around $100 one can expect some wear and tear. This is true even with the Merrell Accentor but, like a lot of well-made hiking footwear, this pair has some redeemable properties.
Pros and Cons
Not Waterproof
As many pros as the Merrell Accentor can make claim to, it is a shoe not without its faults. One con that some outdoors enthusiasts probably won't accept is that the Merrell Accentor shoes are not waterproof. It's perfectly understandable to pass on these shoes if wet conditions are not only expected but sought out, with some outdoors people loving a good hike in the rain.
Snowy and rainy seasons, as much fun as some have during these times, would make these shoes more or less ineffective, as well as leading to possible emergency situations.
These shoes are not meant for wet seasons and may not fare well even in mild rain. Most might consider that the pros, like being suitable in the driest and hottest conditions, outweigh the con of being inefficient for use in rain or snow. Besides, for only $90, one shouldn't expect a four-season shoe or boot.
Low-Profile
The low profile of the shoe will be a pro to some and a con to others. Some hikers and campers prefer high-top style, prominently those in mountainous or wet regions, but others don't like the restricted breathing that can and often does accompany higher profile shoes and boots.
The low-profile will also weigh less, as some hikers can't stand the added weight that accompanies larger shoes and boots.
Narrow
Even though much thought and design go into a good pair of hiking shoes, specifically the Accentor model, another major con for these Merrell shoes is that people with wider feet may find these too narrow.
They're not the narrowest hiking shoe out the but by far not the widest, so take this into strong consideration. A product just can't please everyone and that's okay because alloutdoorsguide.com has recommendations for alternatives.
Recommended Alternatives
As mentioned before not all boots will fit all feet and that's especially true with people equipped with more wide-footed feet. There are not many conditions that can cause blisters more than wearing shoes or boots that are too thin so why risk it? For a nice alternative designed with more width, we recommend the Iowa Baffin hiking boots.
Hot and dry trails are fun and rewarding, possibly being the most popular form of hiking, but some hikers don't mind a challenge.
In fact, some look at intense rain and snowy conditions and just see more adventure. And these hikers need something the Accentor doesn't have, water-proofing to keep feet and socks dry. Like with shoes and boots that are too narrow, wet socks and feet can lead to a lot of problems including painful blisters.
Merrell Accentor Review: The Bottom Line
There are many different hiking shoes and boots for many hiking conditions and climates. From the rugged and hot deserts to crisp and wet mountains it should never be too easy selecting the proper hiking footwear. The Merrell Accentor is a great model with many satisfied customers and it does what it's designed to do well.
Like mentioned before, they are not suitable and not recommended for rainy or snowy conditions but handle extremely well on wet surfaces. As counter-intuitive as that sounds the Accentor model will be perfect for those trails that feature very shallow creek-crossings or one recently hit by rain.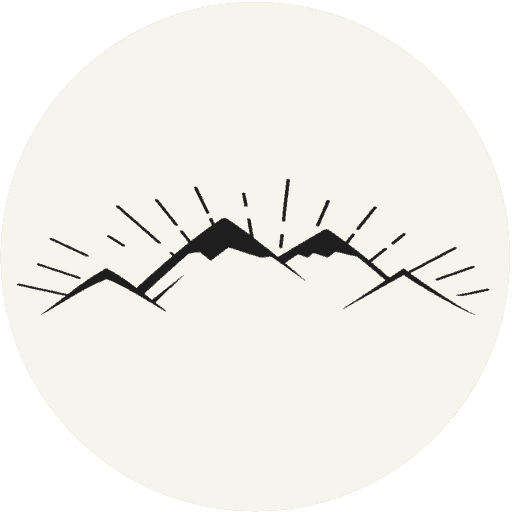 The All-Outdoors Guide team is comprised of enthusiastic experts that enjoy helping others that aspire to be better at outdoor fun. Part of that is making sure you have the right gear and information when it's time to go out and have fun. Some of our team have accomplished amazing feats like climbing 6000 feet to the top of mountains, others have explored every dirt trail they could find and we even have some people that have backpacked solo on various continents. No matter what our readers want to learn and do, our team is here to help them accomplish those goals.
30% OFF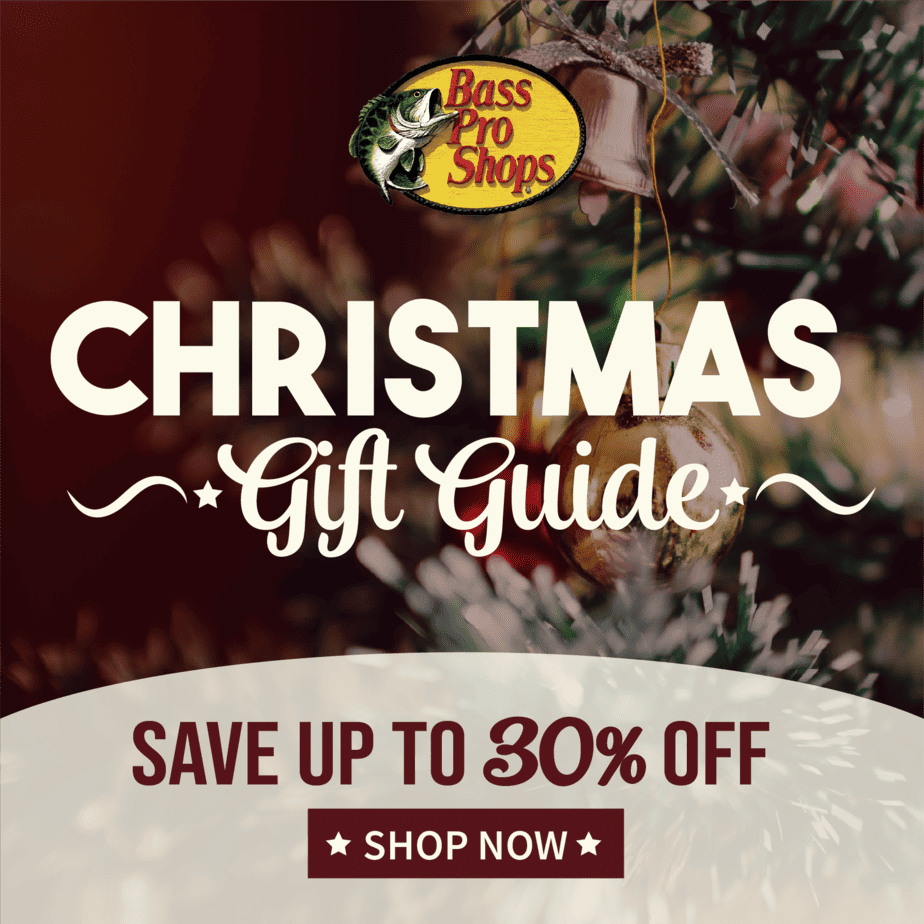 Christmas Gift Guide | Bass Pro Shops
Bass Pro Shops is your trusted source for quality fishing, hunting, boating, and outdoor sporting goods. Get Amazing Deals on all Christmas gifts from clothing to camping and home gifts!
SHOP NOW
We earn a commission if you click this link and make a purchase at no additional cost to you.