If you haven't been there already, you really don't want to be. And if you have, you never really want to be there again.
Lying there cuddled up in a mummy sleepin bag with nothing between you and the ground but a light piece of foam looking up at the canopy feeling the bliss of your primal sleeping arrangement, when the clouds begin to blow a bit faster through the constellations.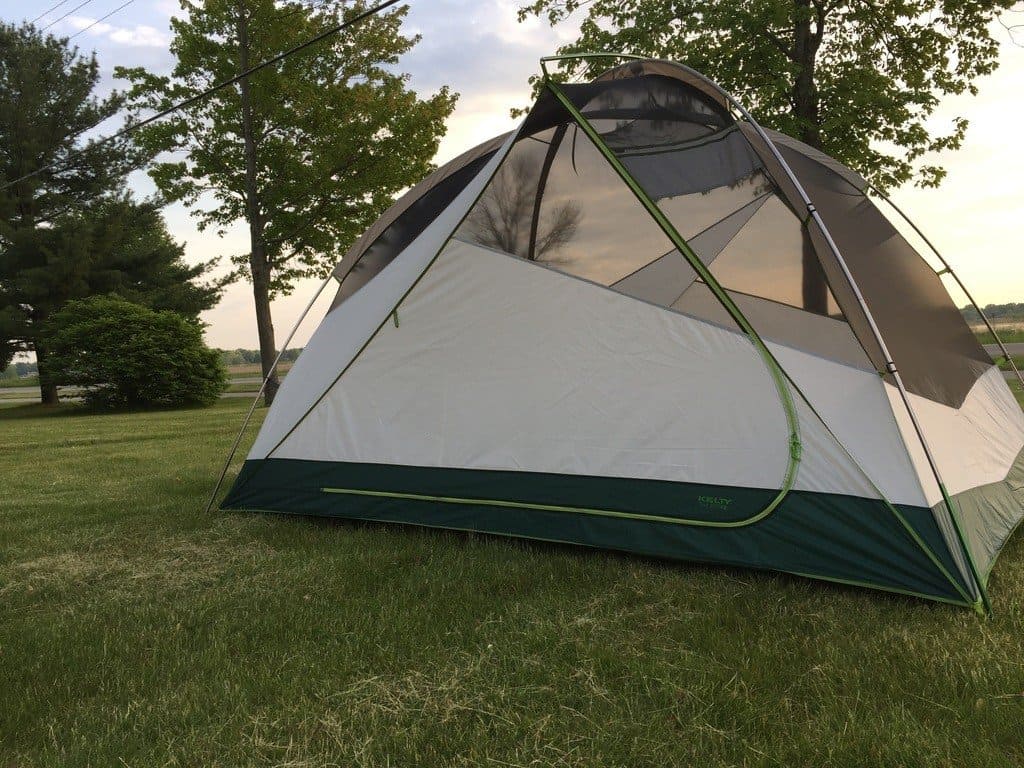 The subtle alpine breeze turns into a howling storm.
And then the wind really starts to pick up and you become literally faced with the top of the tent as the wind throws a proper fit in your direction. If you've ever been kissed by the poles bending toward you in such a raging wind show, you know it's a bit crazy.
Or you come back from hiking the peak of the mountain you've found yourself camped at the base of and a similar situation has occurred: the camp has been destroyed and now you have to deal with it instead of taking a nap with an enjoyable scenic backdrop like you had been dreaming about for the last 3 miles.
However it happens, it sucks. The raw power of the elements is a big factor in the experience we have when living this primal realism. There is no bad weather, only bad gear. By being prepared, we are more able to effectively co-create the experience that keeps us comfortable while falling asleep under the stars.
So what qualifies a tent to stand up to such blustery conditions?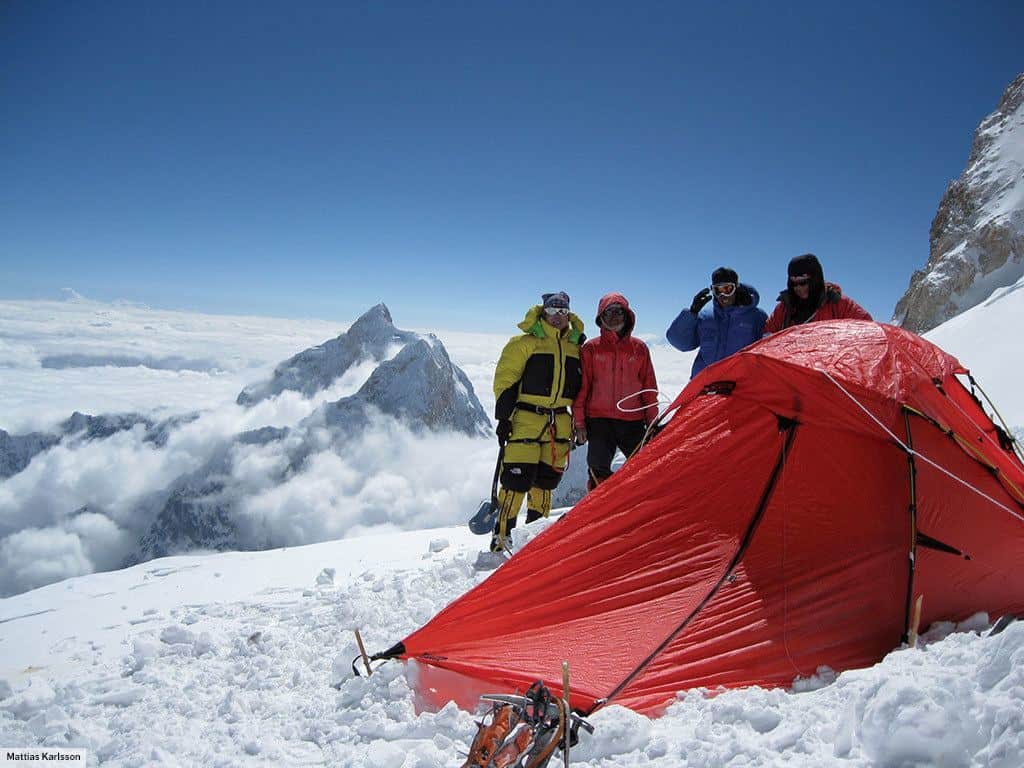 Things to Consider When Gearing Up for a Backpacking Trip:
How to select the right tent for windy weather. .
Backpacking Tent Infrastructure & Seasonality
Shape and Size
For optimal wind diversion, domed shape tents which sit closer to the ground will provide more structural integrity as opposed to a tent that stands taller with a more flat and vertical face to catch the wind (such as single-wall tents or a-frame tent options).
Though multiple vestibules are definitely convenient, they also provide more vulnerability with the weather starts to get fierce. One vestibule will provide less access for the wind to cause a problem.
Like multiple vestibules, more space inside is definitely comfortable. But when it comes down to durability in the face of strong winds, minimalism is key to optimize the ability to withstand whatever weather brews during your time spent in the great outdoors.
Number of People
How many people are going to be sleeping in the tent, and how much more weight will it add to everyone's packs? If you're not going very from the car or just casually camping, weight doesn't matter as much. However, if you are engaged in multi-day events, a true backpacking tent should be lightweight.
Some people like to keep their tent space to the bare minimum. Other's like to go up an occupancy size to accommodate interior space for pets and/or gear.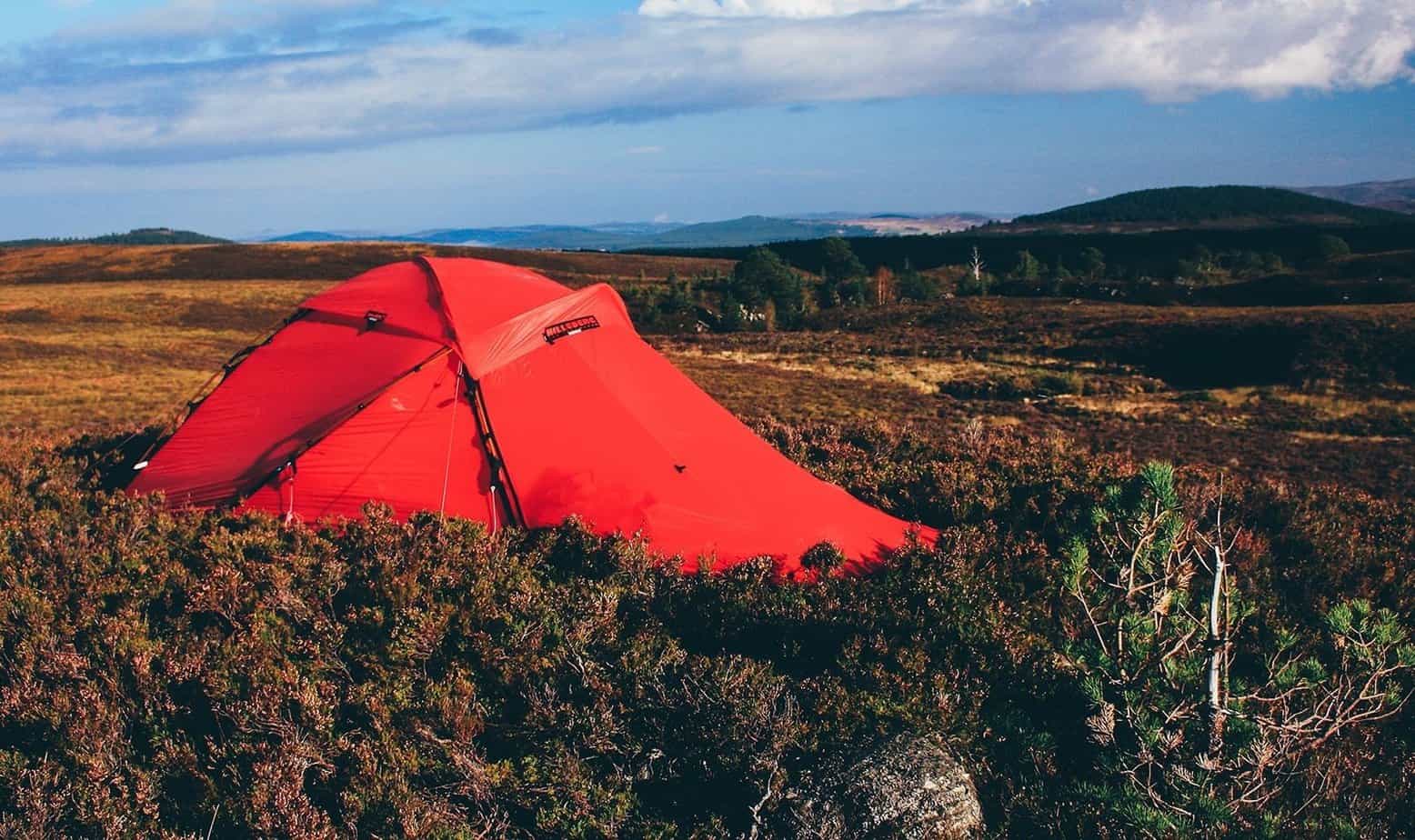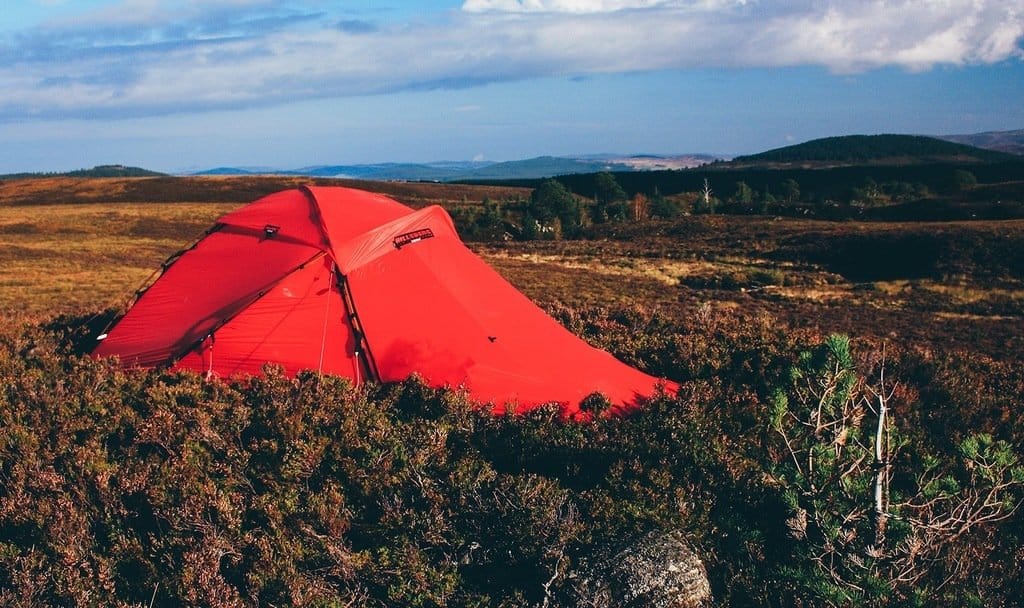 Optimal Build
More guy lines will provide a stronger anchor all around. Not only will they keep the rain fly off the tent to keep the inner layer dry, they also provide an anchor for the tent so the poles don't bend too much and potentially snap. Make sure to familiarize yourself with the number of guy-loops and how many have been provided, and how many more you might need to buy separately.
Denier is the durability rating for the fabric used. The higher the rating, the more durable the material. Other "nice to haves" include bathtub floor functionality, especially during rainy season.
Poles
When looking at the structure of the tent, the more poles and times they cross will provide greater integrity. Another thing to keep in mind when purchasing a tent is the pole material. The two most common poles are made of aluminum or fiberglass.
Aluminum poles are lightweight and strong in the face of resistance. If it were to break, the poles generally snaps in half.
Fiberglass poles are the cheaper option but comes with the downsides of extra weight. Generally okay for a camping trip near the car but cumbersome when having to carry the additional pounds. In the event that one of them does break, they produce more of a shatter effect; this has more potential to rip through the tent wall with a sharp edge.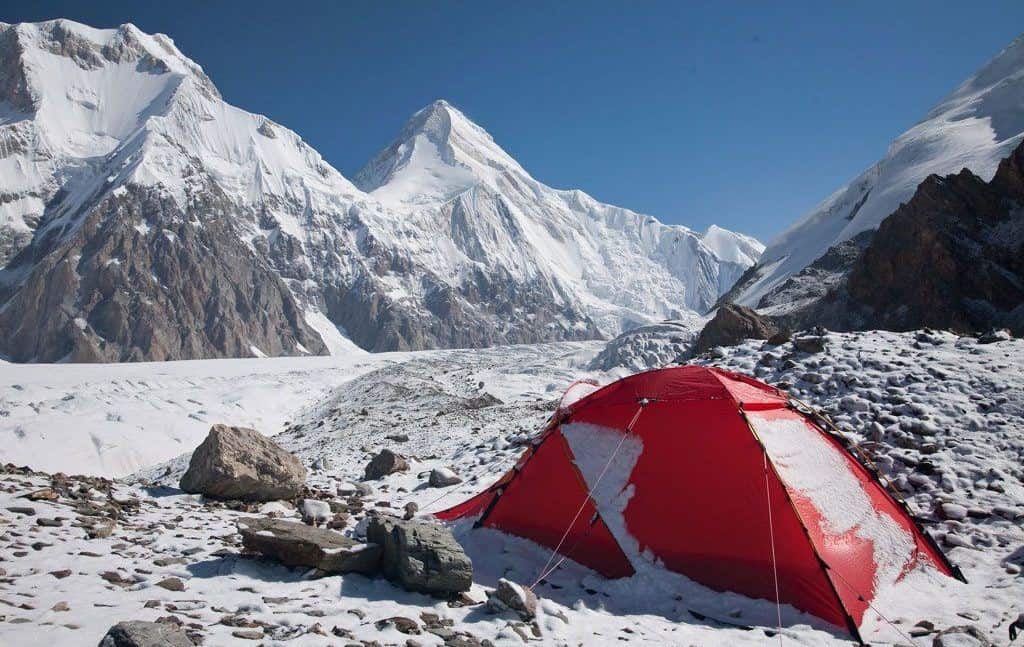 Seasonality
An all-season tent is going to provide the most all-around strength against natural force, providing a safe place for shelter in escalating weather conditions. Being designed to withstand snow and the more inhospitable climates of winter, which means a four-season tent is going to provide less ventilation to keep heat in and can become stuffy on warmer expeditions. Great for use in snow and cold temperatures.
3-season tents provide more ventilation and create an environment of less condensation. Recommended for less extreme climate requirements while still maintaining the integrity to withstand strong winds.
3+ season camping tents provide the balance of a 3 and 4 season, providing a balance of structural integrity, ventilation and the ability to retain warmth. A nice cross-over to be able to use for summer and going into fall when moderate snow is possible.
Another thing to keep in consideration when buying a weather cooperative tent is whether or not it comes with a footprint? Or is an optional one sold separately?
If not, a tarp can be used to further insulate the bottom of the tent in the chance of heavy rain. And a tarp is generally always useful to have around if you have the pack space for it and is the perfect multi-purpose waterproofing accessory (essentially creating a truly waterproof tent). Sometimes, rain is actually the worst enemy especially over multiple days in near-freezing, windy conditions.

Price
Sure, maybe we'd all love to go on a never-ending gear spree for any occasion we could ever possibly fathom ourselves venturing on. But for those who really don't need the functionality of all occasions anywhere in the world mountaineering castle, this guide is kept to price range for those on a more moderate investment.
And for those who either want to spark yourselves to go on an extreme climate journey around the world or are looking to take their base experience to the next level, some options, and recommendations for you to explore are provided as well.
We've broken down our assessment into three price categories:
moderate: < $400
mid-range: $400 – $800
premium: $800+
In this guide, the analysis is crafted according to:
Brand/Description: Many of the brands listed are quality brands to look into and customize the search based on your own needs. The tents listed are preferably durable based on the following considerations:
Occupant Capacity
Seasonality
Peak Height
Max Weight
Price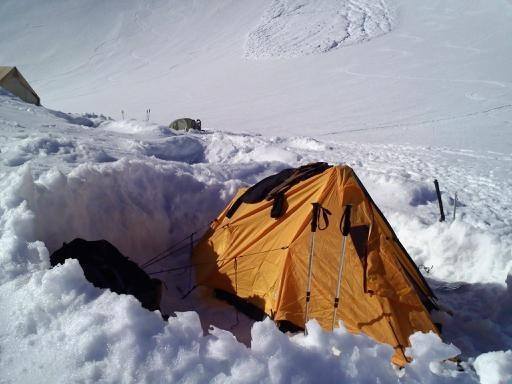 List of Recommend Tents for Windy Conditions
Brand/Model

Occupancy

Seasonality
Peak
Height

Max
Weight

Price

Comments
Hilleberg Jannu
2

all

39 inches

7 lbs.

1 oz.

$990 (Check the latest rates here)

"tremendously strong and very light"

Eureka Alpenlite 2XT

2

4

40 inches

7 lbs.

15.2 oz.

$369.95

"bombproof protection at a heckuva price"

Marmot Fortress

3

3

66 inches

6 lbs.

5.4 oz.

$289
"perfectly roomy with all the elements to provide foul weather protection."

Alps Mountaineering Lynx

4
4

3-4

52 inches

8 lbs.

10 oz.

$199.99

"you're sure to find everything you could want in a tent, in this model."

Kelty Trail Ridge 6

6

3

72 inches

15 lbs.

10 oz.

$399.95

"easy access with plenty of living space"

Big Agnes Flying Diamond 6
6

all

67 inches

20 lbs.

6 oz.

$699.95 (Check out the latest rates here)
"made for basecamp and more"
Pros & Cons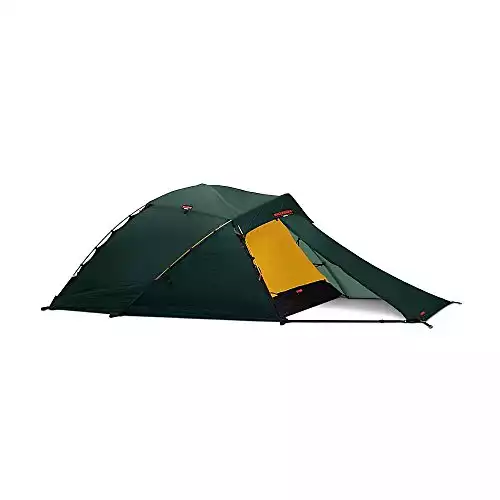 Named after a 25,295 ft peak in the Himalayas, the Jannu tent is the perfect blend of strength without sacrificing weight restrictions.
Pros
The best all-around tents for mountaineering and all weather conditions. Basically bombproof build to withstand the Himalayan climate while still light enough to take on a summer expedition.
Cons
As you do get what you pay for, these tents run on the more extreme budget side.
Eureka Alpenlite 2XT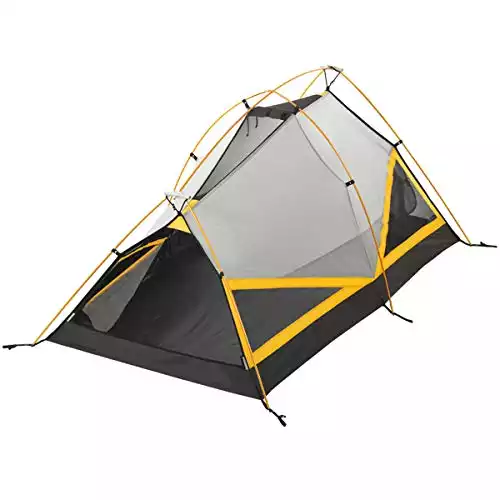 Pros
Window on the rainfly to be able to see out.
Extremely solid build.
Cons
Heavy and less ventilation, so better used for colder climates than more moderate temperatures.
Marmot Fortress 3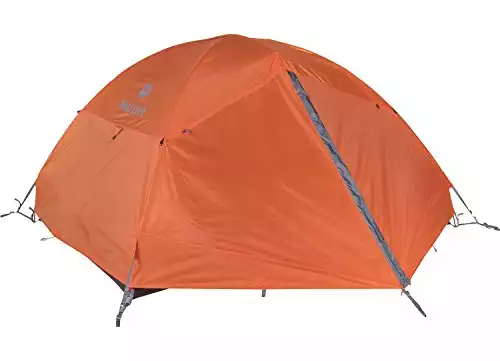 Pros
Well designed for function and moderately priced. Color-coded for easy setup.
Cons
While described as a three-person tent, does not hold much more than that, like packs or other gear. Described better for 2 people plus animals or gear.
Alps Mountaineering Lynx 4
Pros
Great price for the quality and Alps Mountaineering has a full line of similar tents for a various number of people. Rated backpackers.com Classic Pick 2017
Cons
Only screen covering on the inside window, letting warmth out of the tent and allowing more hospitable conditions for condensation to form.
Kelty Trail Ridge 6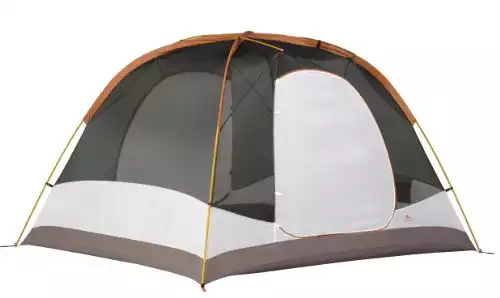 Pros
Footprint and gear loft included. Great reviews all around.
Cons
Does not have the option for a footprint.
Big Agnes Flying Diamond 6
Pros
The poles cross more times than the Kelty 6, which indicates a stronger infrastructure.
Described as a condo with planty of space.
Cons
Open cabin with no option to block off rooms.
Heavier and steeper price tag than Kelty 6.
Things to Keep in Mind When Setting Up Your Tent Under Windy Conditions
Look for natural windbreaks, such as a hill or a healthy live tree grove.
Evaluate the health of the trees if you are camped near them, making sure there are no dead branches overhead. Try to find space with as little overhead as possible and be mindful of any branches that could potentially fall onto the tent.
Is everything secure and in the right loops? Familiarize yourself with how to set up properly, making sure no pole or loop is left unsecured to maximize the effects of your outdoor abode. Bring enough guy lines to secure taut all possible edges, which will keep the wind from flapping loudly. (some tents have optional guy loops and the guy line is not always provided. Parachute chord works really well for this and is versatile in backcountry essentials.)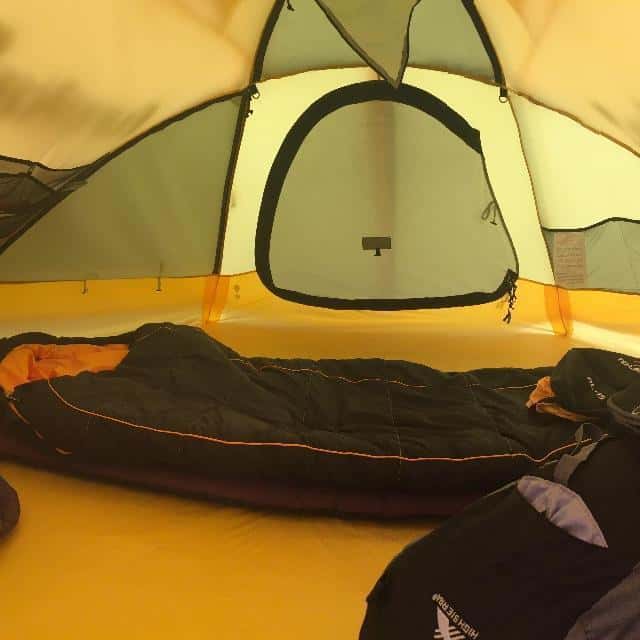 How Much Wind can a Tent Withstand?
It depends, of course. But, a good 3-season tent should be able to hold up against 35 MPH winds. The best high-wind tents should get up to 40-50 MPH wind resistance. Tent positioning, stake positioning and line positioning (of course) all play an important role.
How to Protect a Tent From Wind?
Regardless of which tent you choose, here are some quick rules of thumb to follow:
Pick a sheltered spot, but not necessarily in the treeline (avoid potential for falling debris)
Follow the setup instructions
Use extra guy lines and tent stakes
Apply an extra tarpa over the tent, secured with lines and stakes
Build a trench around the tent (more so for debris and water)
Conclusion: Which is the Best Tent for High Winds?
Top three brand recommendations to explore for your custom needs:
#1 Hilleberg Jannu. If you have the budget for it, this is the ultimate mountaineering tent that will have you covered under pretty much any condition.
#3

provides consistently quality tents at a reasonable price.
Further Reading on Tents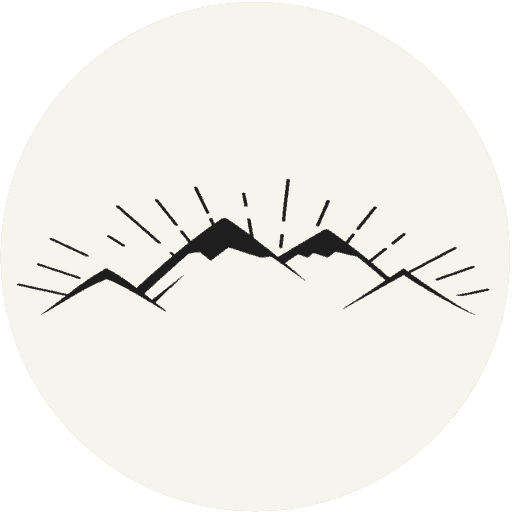 The All-Outdoors Guide team is comprised of enthusiastic experts that enjoy helping others that aspire to be better at outdoor fun. Part of that is making sure you have the right gear and information when it's time to go out and have fun. Some of our team have accomplished amazing feats like climbing 6000 feet to the top of mountains, others have explored every dirt trail they could find and we even have some people that have backpacked solo on various continents. No matter what our readers want to learn and do, our team is here to help them accomplish those goals.