Wading boots are the perfect alternative to casual water shoes and full-on foot waders. Casual water shoes offer a little bit of traction and foot protection, but typically aren't the best choice for fly fishermen or anyone else that will be walking across rocky creek beds or through the mud.
Traditional waders offer the best protection against water and are the go-to choice for any that will be walking through water. They allow you to wear any type of shoe and most will keep you dry all the way to your waist. The downside to waders is that they can be a bit cumbersome and uncomfortable to wear, not to mention their rubber or neoprene construction will leave you sweaty in the summer heat.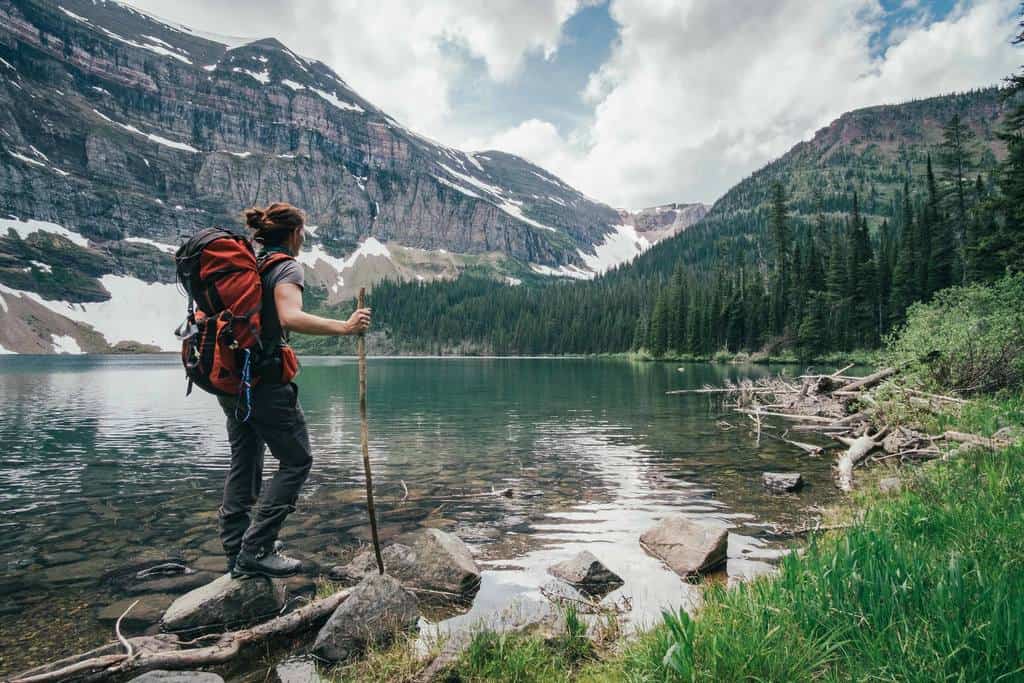 Wading boots are essentially a hiking boot designed for any activity that will have you spending a significant time in the water, such as fly fishing wading. There are plenty of standard hiking boots that can work for wading, but none will quite offer the traction and durability of true wading boots.
Types of Wading Fishing Boots
There are different types of wading boots to choose from, just as there are different types of hiking boots. If you're a fly fisherman, one of the first decisions to make is whether your wading boots should have a sticky rubber or felt sole.
Felt sole wading boots are designed just as their name implies – the bottom of the boot has a sole with a felt layer. Felt soles are very popular for the grip they offer.
Most anyone will agree that felt sole wading boots are going to give you the best grip on large, round or flat rocks, especially slimy ones. When creek or river wading you'll find out that they challenge you with very slippery surfaces and rock bottom will be much more easily and safely traversed with a pair of felt-soled boots.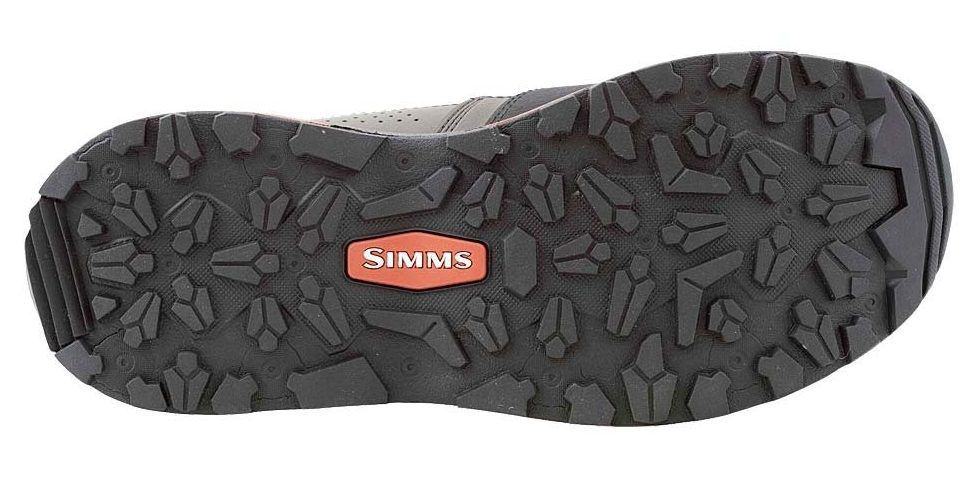 The issue with felt-soles comes from the propensity for this fibrous material to hold onto invasive organisms present that might be present in the body of water you're wading in. Transferring these unwanted critters to other bodies of water can result in a very serious problem. In fact, this issue is so serious that certain states have entirely banned the use of felt-soled boots.
If you live in Alaska, Maryland, Missouri, Nebraska, Rhode Island, or South Dakota you won't be able to wear this style of wading boot – period.
Rubber sole wet wading boots have come a long way in terms of better designs. Although they may be the only option in some states or counties, this doesn't mean they are a bad choice if you happen to live in an area that does allow felted.
Wading boots with rubber soles tend to last longer than felt like the sole itself isn't going to wear away as quickly. Rubber sole wading boots offer good traction over a variety of river or creek bed terrain as well. You can find models that have metal studs along the sole to further help with grip on slippery rocks.
All in all, if maximum traction on slimy, slippery rocks is the most important feature for you (and your state/county allows it) then felt-soled is the way to go. If you want a more versatile boot, and one you can wear even on the hike to your favorite fishing wading spot (and if your area has a felt ban), rubber-soled is still a great choice.
Top 4 Felt- and Rubber-Soled Wading Boots
Shopping for the right pair of boots can be just as tedious as shopping for hiking boots. There are a lot of brands to choose from and even more models.
If you're unsure of where to begin or you simply want to get right down to some of the best wading boots to choose from, here are the top four to consider.
Cabela's Ultralight Felt Wading Boots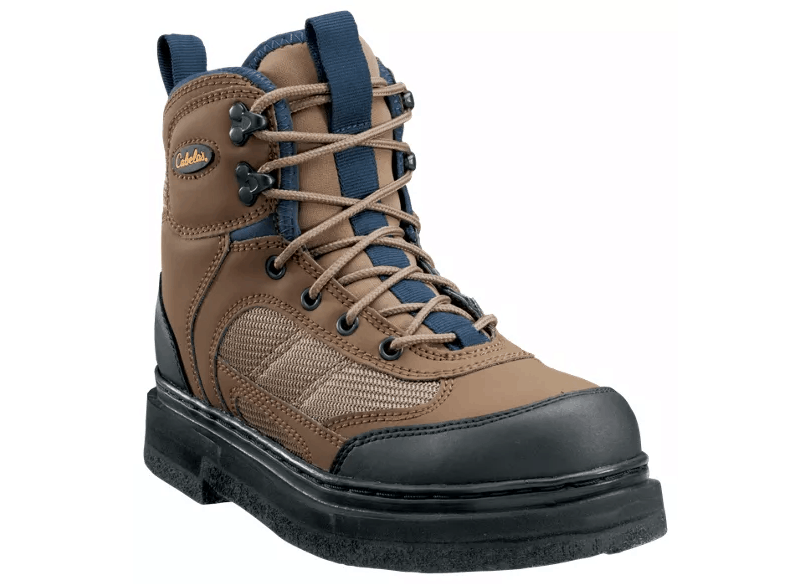 If you're still a novice when it comes to fly fishing or you simply take a casual approach, chances are investing in a serious pair of wading boots will be a waste of money. For those that are looking for a more affordable boot, Cabela's Ultralight Wading Boots is a perfect choice.
These boots retail for a modest $79.99 and come in men's sizes 8 to 14. When it comes to cost vs value, these boots are truly worth every penny. Being felt-soled, the Cabela's Ultralight gives plenty of traction, but for instances where maximum traction is needed, you can screw-in steel cleats (comes with boots).
For water drainage, the boots have mesh paneling on the side, which easily allows water to exit without debris being able to get in. The boots have a steel shank for great support and stability when wading through water, in addition to an upper made of scratch-resistant materials.
Simms Wading Boots Freestone Felt
For those that are looking for a more durable felt wading boot that can handle regular use, the Simms Wading Boots is a great step up from the Cabela's Ultralight.
The Freestone is a popular option that many users quickly find to offer impressive traction over difficult to navigate rocky river beds. Retailing for $149.99. Check out the latest price here, it's a bit more expensive, but still affordable when it comes to higher-end wading boots. This model also comes in a huge range of sizes – from 5 to 16.
Although these boots will feel a little stiff out of the box and will need to be broken in, you'll find them to be quite comfortable and very reliable as you wear them in. The boot has minimal stitching along the upper and has a very impressive wide rubber toe and heel rand.
Redington Prowler Rubber Wading Boots
Rubber-soled wading boots tend to have an undeserved reputation for lacking nimbleness or foot sensitivity when walking on rocks. The Redington Prowler is an excellent choice for those wanting or requiring a rubber-soled wading boot but also needing something that's lightweight.
The Redington Prowler is super comfortable with a very short, easy breaking-in period. Its lace-up style is easy to perfect and will let you quickly put on or pull off these boots. The Prowler is made of synthetic leather materials and dries impressively fast. The rubber sole has a very sticky feel to it, but not so much so you find it difficult to maneuver.
The Redington retails for $149.95 but can be found on sale through certain online retailers. It comes in men's sizes 9 to 13. Keep in mind these boots tend to run about one size large.
Korkers Buckskin Mary Felt & Rubber Wading Boots
Can't decide between felt or rubber soles or, perhaps, your fish in some areas where felt is allowed and others where it is? Korkers Buckskin Wading Boots are a great solution for these circumstances as they come with both felt and rubber interchangeable soles.
Korkers' Interchangeable Sole System comes with both sole choices that easily attach to the bottom of the boots. Many find that despite being stick-on soles when properly installed they offer the same stability you'd expect of either a rubber or felt sole boot.
The upper is made of a hydrophobic material that dries in record time. Along the sides of the boots are large drainage holes that quickly drain. In addition to the outside drain holes, these boots also have holes in the midsole.
The Korkers Buckskins retail for $119.99 to $139.99, and come in sizes 6 to 15.
A quality pair of rubber- or felt-soled wading boots can make your fishing trip much more enjoyable. Always remember to double-check state and local laws if you do invest in a pair of felt-soled. Individual parks may even have their own restrictions, such as Yellowstone. With a little research, you'll be able to pinpoint the perfect pair of boots for your needs.
Recommended Reads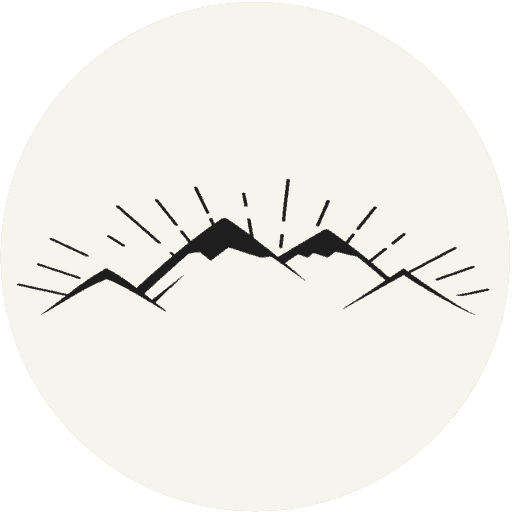 The All-Outdoors Guide team is comprised of enthusiastic experts that enjoy helping others that aspire to be better at outdoor fun. Part of that is making sure you have the right gear and information when it's time to go out and have fun. Some of our team have accomplished amazing feats like climbing 6000 feet to the top of mountains, others have explored every dirt trail they could find and we even have some people that have backpacked solo on various continents. No matter what our readers want to learn and do, our team is here to help them accomplish those goals.