If you're only going hiking for an hour or two you could probably do without a backpack but in most cases, it's a good idea to invest in a quality daypack. Daypacks are simpler in design and smaller than bags made for actual backpacking.
You'll be able to carry water, food, maps or GPS, your phone other important items. It is also handy to take along a light rain shell in the event of rain or be able to pack up your jacket out of the way if you start to get too warm.
The Top 3 Hiking Backpacks for Day Hikes
Here are 3 awesome daypacks for taking along for a day of hiking.
CamelBak Rim Runner 22
One of the most useful things about taking a daypack with you on a hiking trip is being able to comfortably carry water.
If you are a fan of water bottles this isn't much of an issue to put them in your bag but if you prefer to use water reservoirs you might find it a bit tricky to find smaller bags that are compatible. The CamelBak Rim Runner 22 would be an excellent solution.
Here Is a Breakdown of the Main Features
One size available in 4 color choices – Charcoal/Chili Pepper, Dusty Green/Black Olive, Rooibos/Black Olive, and Sienna Red/Gunmetal
Dimensions about 19″ x 13″ x 10″
BPA Free 100 fl. oz. (3L) reservoir
Large 3.5″ mouth for easy filling
Weighs 1lb 12oz empty
Roughly 20L gear capacity
The body of a bag made from PU-coated nylon
Has a removable hipbelt and sternum strap
Hydration system complete with bite-valve shutoff, quick disconnect tubes and a wide mouth opening for filling
The Rim Runner 22 comes with a 3L CamelBak Antidote water reservoir which has a welded baffle and slim shape for stability. The sleeve for the bladder is in the main compartment located against the back of the wearer for optimum carrying comfort.
You can also easily attach CamelBak accessories to the reservoir, such as-as their Fresh filter, insulated tubes for winter hikes and a hanger.
This daypack is very comfortable to wear. It only comes in one size but should be adjustable enough for most adults. The shoulder strap and hipbelt are padded and breathable. The hipbelt is also removable if you don't like it or just want to drop more weight.
Being a CamelBak product it isn't any surprise that the main benefit of this bag is the massive integrated water reservoir. Sometimes all you need on a hiking trip is water, some snacks, and room to store a light jacket. This model is perfect for that purpose but it also means it limits its versatility as a potential backpacking bag.
Osprey Stratos 24
Osprey daypacks are quite popular among hikers and for good reason. Osprey's backpacks are some of the best out there in all categories, including daypacks. Though they have quite a selection of daypacks, the Stratos 24 is a great all-arounder.
The Specs of This Backpack Are as Follows
Available in two sizes – S/M and M/L
24-liter capacity
S/M – 2lb 3oz weight with 20″ x 12″ x 10″ dimensions
M/L – 2lb 7oz weight with 22″ x 12″ x 10″ dimensions
Available in 4 colors – Solar Flare Orange, Pine Green, Harbor Blue, and Anthracite Black
10 to 20 lb load capacity
Built with a high-tenacity nylon
6 pockets + main compartment (has integrated water reservoir sleeve)
AirSpeed suspended mesh panel with alloy frame
Has integrated rain cover
Harness and hipbelt with a combination of contoured straps, molded foam, and mesh
Shoulder straps and belt made of ErgoPull closure
Has ice axe loop, gear loops, and trekking pole loops
The Stratos 24 is a nice sizes daypack for the average hike. It is extremely comfortable to wear thanks to the AirSpeed suspension panel combined with the ergonomic, contoured harness system. Overall the backpack is pretty lightweight and if you are a smart packer with very lightweight gear, the simple internal framing means you could use it for short backpacking trips.
The Stratos is a men's backpack but Osprey's Sirrus 24 is essentially the same bag but built for women. Though this model only comes in 2 sizes, the majority of men will find that the range of adjustment makes up for the lack of dedicated single sizes.
The S/M will work for a 16″- 19″ torso and up to a 34″ waist. The M/L is for an 18″ – 21″ torso and is for 33″+ waists. It isn't much wrong with the backpack but there is a bit of a design flaw. The numerous pockets are a great feature for such a small backpack but they use up the same space as the main compartment.
This means if the body of your bag is filled to capacity you won't have very much pocket space.
MHM Salute 34
If you need a little more room than a normal daypack but don't want to get out your overnight hiking bag, the MHM Salute 34 is a great solution. It was one of National Geographic's Gear of the Year winners and had been featured in magazines like Men's Health.
Here Are Some of the Details of This Bag
Comes in one size – fits 16″ – 21″ torso and 26″ – 48″ waist
34-liter capacity
3lb 8oz weight
Rough dimensions are 24″ x 10″ x 9″
Available in two colors – Midnight Black and Hydro Blue
Has one HDPE frame/stay
Unique S-shaped Snake-Loader closure system
M-Flex suspension system
VariCant pivoting hipbelt
Foam on back panel and harness
Built-in Packslicker rain fly
9 various pockets for storage
4 gear loops + ice axe straps
Compression straps on the body of the bag
Materials include:
Body – 215D ripstop Dynajin SPU
Bottom – 500/600D Invista Cordura
POP Color – 210D Honeycomb Duraford
Plus Nylon 6.6 and an 80 gram PU/DWR coating on all sections of the bag
The first thing you notice about this backpack is its front zipper closure. Rather than going the typical route of a half circle, MHM decided to use an S-shaped design dubbed the "Snake-Loader".
This means when you unzip the backpack you can access all of your gear, even the very bottom, without unloading all of your stuff. In fact, you can completely unzip the bag and fold it out into a ground mat.
MHM used durable materials in the design of this bag and it shows. The zipper is a heavy-duty #10 so it isn't going to snap off. The gear loops are made of poly tube and can withstand gear being strapped to them without excessive wear.
Their choice of materials, like the Dynajin ripstop and heavy Cordura bottom, really goes to show that the Salute 34 is going to last a long time. Even though the bag is water-resistant there is an integrated rainfly for further protection.
Overall the backpack is quite comfortable to wear and will fit well on most people even though it only comes in one size. There is a wide range of adjustment and the straps aren't prone to loosening up after extended wear.
The M-Flex suspension and frame combined with the VariCant hipbelt makes hiking pleasant as you won't experience hot spots or uncomfortable rubbing. The 9 pockets around and inside this backpack also make it easy to load your gear without losing track of smaller items.
The MHM Salute 34 is a great backpack for nearly anyone but a disadvantage is a single size. It is a men's backpack so some women may feel it doesn't fit them well, especially those that are petite. Aside from that problem, this bag would be perfect for the average man that wants a sturdy daypack that works well and also stands out in the design.
Final Take – Finding the Best Daypack
A daypack is an essential piece of hiking gear. Though daypacks tend to be simpler, don't make the mistake of buying a cheap one from a big box store. Daypacks for hiking are different than casual backpacks for travel and school.
Spending the extra time shopping for a high-quality performance daypack is going to really positively impact your experience and comfort on the trail.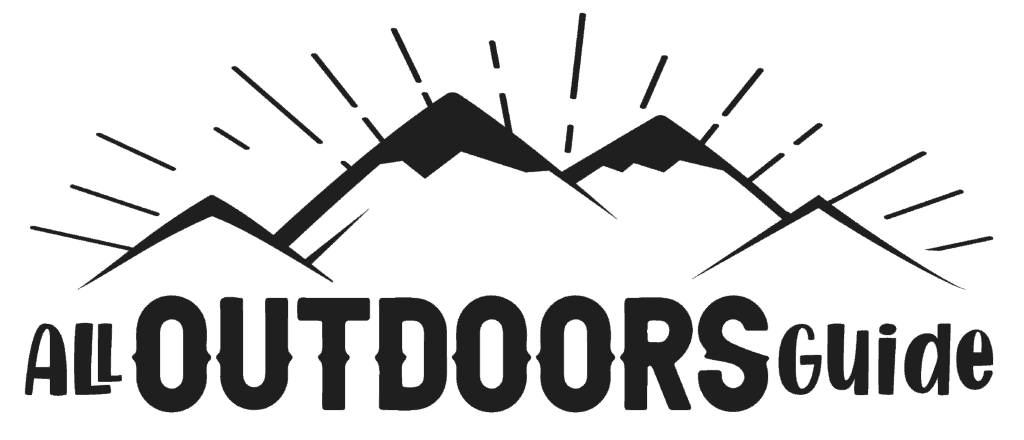 The All-Outdoors Guide team is comprised of enthusiastic experts that enjoy helping others that aspire to be better at outdoor fun. Part of that is making sure you have the right gear and information when it's time to go out and have fun. Some of our team have accomplished amazing feats like climbing 6000 feet to the top of mountains, others have explored every dirt trail they could find and we even have some people that have backpacked solo on various continents. No matter what our readers want to learn and do, our team is here to help them accomplish those goals.