Before getting into the fool review, it's helpful to understand a bit about the background of multi-tools.
How Did Multi-tools Come About?
Pocket knives have been around for a long time. The oldest known one was found in Austria and it's about 2,600 years old. Roman soldiers, farmers, and craftsmen often carried simple single-blade folders. They really started to develop in the late Middle Ages though, when English knife smiths began to make knives with a spring to hold the blade open and their Spanish rivals developed the first lock knives.
By the mid-20th century, they'd settled into two basic types; one had a single, often locking, blade while the other had multiple blades and often other tools; the ultimate examples were the Swiss Army-style ones with up to a couple of dozen gadgets.
Then in 1975 Tim Leatherman and his wife decided to tour Europe and the Middle East. It was an enjoyable trip, but also a challenging one – they were traveling in an old Fiat they'd bought for $300 and it wasn't the most reliable machine on the road. They also stayed in a few hotels where the plumbing and electrics could have been better.
Over and over, as he struggled to repair things with a pocket knife and the MG's outdated toolkit, he wished he had a boy scout knife with a set of pliers on it. Nothing like that existed though, so when he got home to Oregon he decided to make one.
About The Leatherman Tool
The Leatherman Pocket Survival Tool went on sale in 1983 and instantly created a whole new market segment – the multi-tool. Now every large knife maker has its own tool range because they've proven to be hugely popular. Soldiers, off-road tourers, and handymen all decided they were essential items. Now you can find tools in every size and to suit any budget.
Leatherman is still one of the leading multi-tool brands though, and whenever they release a new model everyone else pays attention. From the original PST their offerings have expanded to dozens of tools, ranging from keyring size to fully-featured powerhouses that are just about able to start an industrial revolution on their own.
The Charge TTi is one of the larger tools, and packs in a lot of capabilities.
Leatherman Charge TTi Review
Features At A Glance:
Closed length 4 inches
9 inch main blade – S30V steel
19 tools
Lightweight titanium grips
If you've used a full-size Leatherman before the layout of the Charge TTi will be pretty familiar. It follows the standard format of two handles that fold up around the pliers, with the other tools pivoted to the ends of the handles.
An innovation on the TTi is that the handles are made of titanium, which is almost as strong as steel but just over half the weight. At 8.2 ounces it's not a featherweight, but it's an ounce and a half lighter than the Super Tool and has more functions.
The list price for the TTi is $170.85, but if you shop around you can pick it up for about $150. I Was able to find mine for slightly less at this listing.
It's the pliers that set multi tools apart from mere pocket knives, and the Charge has Leatherman's latest design. They're needle-nosed for fine work, with a mode deeply grooved section further back for when you really need to apply some force.
They also include standard and hard wire cutters, a flex stripper, and a crimper. Apparently, some users have managed to break the tips off but they seem pretty robust when I tested them.
The handles follow the usual pattern for newer Leathermans. The original PST and Super Tool used U-channel handle halves, which was fine when they were closed but wasn't necessarily all that comfortable when you were gripping the thin steel edges hard.
They've since moved on to thicker separate handle scales with rounded edges, which are a lot more pleasant to hold. There's another advantage as well. With the old style, you had to open the whole tool to get a blade or screwdriver out, but on the newer ones, many of the gadgets hinge outwards and can be opened without messing with the handles.
On the standard Charge TTi the scales are gray anodized, but there are special editions in other colors or even with wood outer scales attached. If you order direct from Leatherman you can also add engraving for a small charge.
Leatherman designed the Charge to incorporate all the feedback they'd had from users of earlier tools, so this product is the result of a lot of collected experience. Among other benefits of that, it's one of the easiest multi tools to use. Everything is logically laid out.
The largest tools – the straight and serrated blades, saw, and file – open outwards from the closed handle and are pivoted on the same bolts that hold the handles to the pliers. That makes for a super-strong attachment and a secure lockup when your chosen blade is fully opened.
This tool has two blades, one located in each handle. Both have slots cut in them for easier opening, and these match up with cutouts in the handle scales. The serrated blade is a modified sheep's foot shape with a cutting hook on the back, and like most of the tools it's made of 420HC stainless. The main blade is a different beast.
Just under three inches in length, it has a very long, straight clip on the back, bringing it to a slim point that's perfect for fine work. This one is made of S30V steel, probably the best knife steel on the market right now, so it's incredibly tough and holds a razor edge.
Often the knife blades on multi tools are almost an afterthought, but this one would be at home on a high-end folder. It's very sharp out of the box and will stay that way for a long time.
The other tools are about what you'd expect – solid, compact, and generally pretty efficient. The scissors are probably the weakest of the lot – they'll handle small jobs very well, cutting paper for example, but they're a bit flimsy for anything much tougher.
The file is diamond coated on one side, there are the usual can and bottle openers, a screwdriver, and both large and small drivers for accessory bits. You can easily upgrade the Charge TTi with Leatherman's bit sets, which include a huge range of screwdrivers and specialist bits; a clip of ten bits will fit in the pouch along with the tool.
Finally, it's equipped with a lanyard ring and removable pocket clip.
Overall this is an extremely capable tool and a worthy addition to the upper end of the Leatherman range. It's obvious how much user input has gone into it because everything just works intuitively. Commonly used items like the blades aren't lost among a jungle of small parts – they're easy to find and easy to open.
It's great to see the blade being taken so seriously, too. The main blade on this can easily replace a good quality folder, so you can have all the benefits of a multi-tool without having to carry a separate knife as well.
On its own it makes for incredibly versatile everyday carry item; add a bit set tailored for your job and it gains even more value.
Verdict: Clever design, top grade materials, and solid build quality add up to one of the best multi tools out there. If you want a single item that can handle the lion's share of the jobs you need to do, the Charge TTi is going to be one of the front runners.
Suggested Alternatives to the Leatherman Charge TTI
SOG PowerAssist– Available in standard and EOD versions, the PowerAssist is a solid and capable tool. Both straight and serrated blades have SOG's assisted opening system for fast deployment, and it also has very comfortable grips – you can apply a lot of force to these without your hand complaining. You should be able to get one for under $75, too.
Leatherman Skeletool CX – This futuristic-looking device has skeletonized handles with carbon fiber scales, making it the lightest full-sized tool on the market. It's much more minimalist than the Charge, with just the pliers, a 2.6-inch knife (which is 154CM steel), bottle opener, and bit driver.
If you're not planning on doing any woodwork, and want full-size pliers in a featherweight tool, this is the one. Expect to pay around $70.
Further read: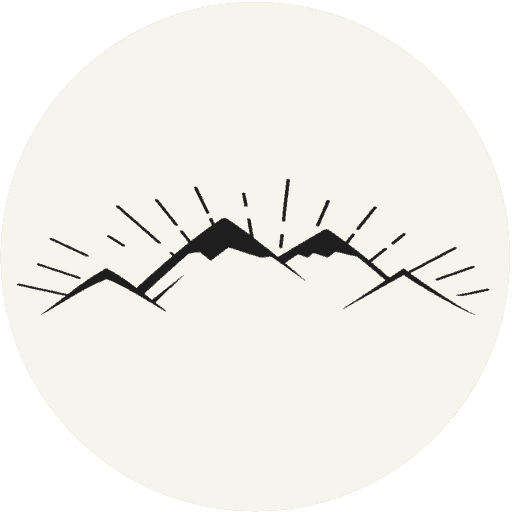 The All-Outdoors Guide team is comprised of enthusiastic experts that enjoy helping others that aspire to be better at outdoor fun. Part of that is making sure you have the right gear and information when it's time to go out and have fun. Some of our team have accomplished amazing feats like climbing 6000 feet to the top of mountains, others have explored every dirt trail they could find and we even have some people that have backpacked solo on various continents. No matter what our readers want to learn and do, our team is here to help them accomplish those goals.