Every outdoorsman should consider getting themselves a good fixed blade knife. A decent folder should be part of everyone's basic gear but when you head into the wilderness the extra strength and simplicity of a belt knife can offer a lot of advantages.
Why Go With a Fixed Blade?
You can use it for heavy tasks like batoning, which aren't advisable with a folder. If you do water sports a fixed blade is essential – when you're in the water and tangled in rope the extra deployment time of a folder could make all the difference between life and death.
The length of a pocket knife's blade – and its cutting edge – is also limited by the design; a blade much over four inches long means an uncomfortably large and heavy handle.
Guide to SOG Knives
There's no shortage of good sheath knives on the market, with sizes, styles and budgets to suit every preference. Some of them stand out though, maybe for their striking looks or a famously high build quality. One that's earned a good name for itself is the Seal Pub by SOG Specialty Knives.
The story of the Seal Pub begins in the 1960s, during the Vietnam War. The elite MACV Studies & Observations Group was involved in a range of covert operations and wanted "deniable" equipment that couldn't be traced back to the US military.
As part of the project a combat knife was designed and several thousand of them were ordered from knifesmiths in Japan. These knifes didn't carry any US government markings – some batches had a serial number, but that was all.
They were anonymous and untraceable, and also very popular with SOG and anyone else who got their hands on one. However when the USA withdrew in 1972 no more orders were placed, and most of the knives had already vanished into the chaos of Vietnam. Originals are now rare collector's pieces.
The design was still in demand, though, and in 1986 Spencer Frazer decided to recreate it. He made a few tweaks, including using thicker stock for the blade and specifying that the stacked leather handle should be resin-impregnated for durability, then placed a contract with knifemakers in Seki, Japan – the same town that had produced the originals.
The company he set up to sell the knives was soon flooded with orders, and its success inspired Frazer to create new designs. Most of these were for sale to the public, but in 1992 he developed one for the US Navy SEAL knife trials. After being adopted by the SEALs the same knife went on sale as the Seal 2000 and quickly picked up a following.
The Seal 2000 is strongly inspired by the original SOG knife and it's a full size combat knife with a 7 inch blade. This makes it a powerful and practical tool, but it is quite bulky and soon there was demand for a more compact version. The result is the Seal Pup, which packs the same features into a smaller format.
SOG Seal Pup Review
Features At A Glance:
75" clip point blade
Full tang
Checkered glass-reinforced nylon handle
AUS-6 stainless steel
Part serrated edge
The first thing you notice when you draw the Seal Pup is its aggressive appearance. It follows the same stylized Bowie form as the full-size Seal 2000 and, in turn, the SOG knife. It's compact – nine inches overall – and lightweight at just 5.4 ounces, but still feels solid and competent in the hand.
So it should because this is an excellent tactical knife. It's also an affordable one; the list price is around $95, but you can find it on sale for much less at this listing..
The Blade
The heart of the Seal Pup is the blade. This is made from a 0.19 inch thick slab of AUS-6 stainless steel and has a striking, angular appearance. It's a clip-point design with pronounced grind lines. The slip is almost straight, while the back is a slightly convex swedge; there's a thumb cutout just in front of the handle to let you apply a bit more pressure and control.
Underneath there's a short choil, then the blade widens slightly to the start of the cutting edge. The inch and a half is serrated and makes for an excellent rope or strap cutter. Then there's about another inch and a half of straight edge before it curves up to form a finely pointed top. It's not fragile though; the grind lines leave plenty of metal near the point.
Overall it's a sturdy blade with plenty edge to handle most cutting tasks. It also works well for prying and can baton competently, although the semi-hollow grind isn't perfect for this. The finish is a nice deep black powder coat that seems pretty durable.
The blade is hardened with SOG's proprietary cryogenic process, which cools the blade to -300°F after tempering then progressively brings it back up to normal temperatures. SOG says the result is a less stressed crystal structure and an edge that's less vulnerable to chipping and fractures.
The Seal Pup certainly stays sharp even when it's seen some heavy use, and if the edge does need a touch-up it isn't hard to sharpen. AUS-6 isn't one of the fashionable steels right now but it's a very competent one and SOG have worked wonders with it here.
The Handle
A good blade is easily let down by a bad handle, and SOG has put some effort into avoiding that. The Seal Pup's handle matches its naval origins; it's tough, weatherproof nylon reinforced with glass fiber, molded with shallow finger grooves on the bottom.
This makes it very comfortable for most hands in the usual saber grip, but the grooves are shallow enough to not get in the way if you're using an alternative grip. Most of the surface is deeply checkered in a fine diamond pattern, so the grip is excellent even when your hand's wet – this isn't going to slip easily.
At the front the bottom of the handle flares out, forming a half guard, and the current revision adds a lanyard hole through the pommel. Overall the one-piece handle is well designed and extremely strong.
The Sheath
The last part of the system is the sheath. This is ballistic nylon and has generous belt loops, so there shouldn't be any problems carrying it securely in high, low, or inverted positions. Twin eyelets top and bottom give you some more options – you can fit a thigh lanyard, for example, or lace the sheath to a load-carrying vest.
There's also a pocket on the front, secured by a hook and loop flap with the SOG logo embroidered on it. This will take a sharpening stone or if you prefer, a small kit with some basic survival items. The sheath also has an internal plastic liner shaped to the blade, which does a great job of holding the knife in place.
As a backup, there's a retention strap with a stud closure. Overall it's a well-thought-out sheath, which goes well beyond the basics. However, if it's not your style SOG also sell a Kydex sheath for the Seal Pup.
Given its history it's not surprising that the Seal Pup is geared towards the tactical end of the market; it's an excellent combat knife, easily capable of handling routine tasks around a FOB or patrol base, and large enough to serve as a weapon if needed.
However it also works well out in the woods, so if you're looking for a compact and reliable tool this could be perfect for you. It's light enough that you'll forget it's on your belt until you need it, but when you do need to cut something it will do the job fast and well.
The materials mean it's also a great boat knife, able to handle anything short of wire rigging. Its size means the Seal Pup isn't for those who prefer a full-size blade, but for everyone else it has a lot to offer.
Verdict: A well-designed and highly effective knife from an unbeatable lineage. If you want a compact fixed blade this one should be high on your list.
Suggested Alternatives to the SOG Seal Pup
Gerber StrongArm– With a 4.8-inch drop point blade this is close to the Seal Pup's size, but it's almost 40% heavier. This is a well-finished knife with a tough ceramic coating in the blade and a glass-reinforced nylon handle with grippy rubber overmold.
Ontario SP2 Aircrew Survival– An upgrade of the classic USAF survival knife, this has a carbon steel 5.25-inch blade that takes an incredible edge but does need some more maintenance. The handle is Kraton. A tough and affordable choice.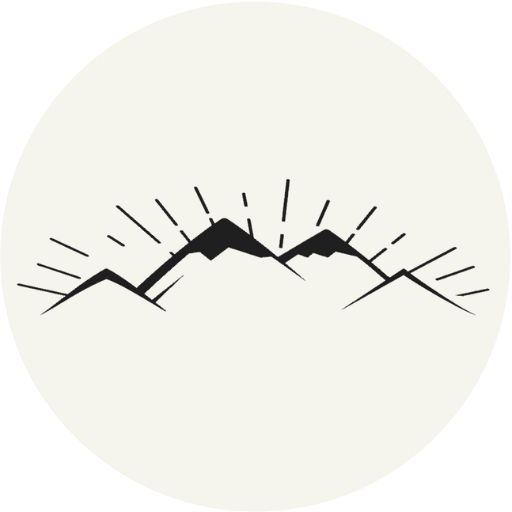 The All-Outdoors Guide team is comprised of enthusiastic experts that enjoy helping others that aspire to be better at outdoor fun. Part of that is making sure you have the right gear and information when it's time to go out and have fun. Some of our team have accomplished amazing feats like climbing 6000 feet to the top of mountains, others have explored every dirt trail they could find and we even have some people that have backpacked solo on various continents. No matter what our readers want to learn and do, our team is here to help them accomplish those goals.