When you go camping with a large group of people there are two options: buy a huge tent or use a couple of small tents.
Sharing on a large tent does have its advantages. For example, it allows easy conversation and socialization among family and friends. If inclement weather hits everyone can all sit together and chat. In cool weather or during fall, having more people in the tent raise the overall temperature because of the body heat.
Finding the Right 10 Person Tent
Unfortunately, many of the very large "family" camping tents don't live up to their manufacturer's claims. Some are so heavy they are difficult to move, others seem impossible to set up and finally, in an effort to save money some brands skimp on quality materials when leads to tent damage, leaks, and cave-ins.
A 10 person tent is truly a huge shelter that is more like a mini soft-sided cabin than a tent. There aren't many of these tents on the market and even fewer that are quality, but these 3 are worth considering.
Bottom Line up Front: The absolute best 10-person tent that we have tested is the Black Pine Sports Pine Crest 10-Person Turbo Tent. It's a bit more expensive than the rest but worth every penny!
Gander Mountain Vacation Lodge 10-person Family Camping Tent
Gander Mountain Grizzly 10 Person Family Dome Tent is a retail company for all things outdoors. They do have a few name brand tents such as the Vacation Lodge 10-Person Family Tent. Despite it not being backed by a big name or sold retail through more well-known stores like REI, this tent model is impressive.
Main Features
Some of the most prominent features:
19' x 12' floor dimensions giving a huge 215 square feet of room
The highest point in ceiling gives roughly 6' 5" of headroom which is more than enough headroom for the average person
The tent has two back to back D-style doors with additional protection in the form of an internal flap
The tent has two rooms as well as a front mesh walk-in "porch" which can be used for storage, cooking, or additional sleeping room
The room divider is removable if you prefer one giant sleeping area
Total of 6 windows for ventilation as well as roof vents to prevent the build-up of humidity
Removable rain fly plus the welded floor keep out rain
Tents poles are made from fiberglass plus there is a corded steel frame for strength
Pockets located in each "room" for storage
[easyazon_image align="center" height="500″ identifier="B06XRH6JCM" locale="US" src="http://alloutdoorsguide.com/wp-content/uploads/2018/01/41arwMA6NBL.jpg" tag="alloutdoorsguide-20″ width="500″]
Despite the budget-friendly price, the features really make this model live up to its name. The interior set-up really makes it feel like a fabric vacation shelter.
Ideal For?
This tent is great for someone that only has a couple hundred to spend and really wants to get as much room as possible. Weighing in at 51lbs means it is appropriate for car camping but may be difficult for some people to transport to the setup area.
Families that plan to camp for a couple days will really enjoy the mesh-screened entrance room as it allows a covered area to hang out without tracking dirt into the sleeping rooms.
Coleman WeatherMaster 10 Hinged Door Tent
Coleman may not be a brand associated with high-tech or luxury products but they do produce good tents for people new to camping or those who camp infrequently in mild weather. Their Coleman WeatherMaster 10-Person Outdoor Tent , Brown is a good quality tent capable of sheltering a large number of people comfortably.
Main Features
The WeatherMast is pretty basic in terms of features compared to other tents but it does have:
Coleman's WeatherTec System (welded floors and inverted seams) is guaranteed to keep you dry up to heavy rains
The tent is made from 75 denier polyester taffeta treated with a polyurethane coating
Two sturdy doors for tent access- both have a hinged front and a zippered back
Two rooms in a tent, both with Variflo ventilation that is adjustable
Special windows on tent are at an angle which prevents rain from entering but allows in plenty of light and air
Light hooks and pockets for an organization located inside the tent
The tent is super easy to set-up as it uses color coding and continues pole sleeves for set up
Overall dimensions are 17'x9' with a 6' 8" ceiling in the middle
Weighs only 31lbs
[easyazon_image align="center" height="500″ identifier="B001TS8Q94″ locale="US" src="http://alloutdoorsguide.com/wp-content/uploads/2016/03/41a57YAxhIL.jpg" tag="alloutdoorsguide-20″ width="500″]
This tent is fairly basic but performs well for short camping trips in spring and summer.
Ideal For?
As the features and price of this tent would suggest, this model is aimed at families who don't go camping a lot or may only go camping in fairly mild weather in terms of warmth. The tent does repel water very well so spring or summer showers won't be an issue.
The WeatherMaster tent would also work well as a back-up tent for the more experienced camper who wants something basic and more lightweight to take with them.
You can Coleman WeatherMaster 10-Person Outdoor Tent , Brown.
Blackpine Sports Pinecrest 10 Person Turbo Tent
Blackpine Sports really went all out when they decided to create a luxury tent capable of sleeping 10 people comfortably. The brand may not have a ton of products so you can rest assured that the benefit of a small brand being able to focus more on quality rings true. If you really want the best 10 person tent for serious use, this might very well be your perfect option.
Main Features
Not only is this tent loaded with features, but it is physically built to last season after season.
Materials used include super strong 150D ripstop polyester plus Thermoguard lining and a thick, durable 210D nylon floor
The floor is "bathtub style" which means there are no seams at ground level- this makes it literally impossible for water to enter
The framework of this tent is aircraft quality aluminum, plus size aluminum poles for the additional fold-out rooms
Two windows with zippered "storm-proof" flaps
Zippered pockets for storing guylines when not in use
All zippers and hardware on tent are heavy duty quality that is virtually unbreakable
The overall size of the tent is a massive 21.8'x10' with a 7' maximum ceiling height- the wall height alone is an impressive 5' 11" of headroom so the average person still wouldn't have to bend down
Removable curtain dividers separate tent into 3 different rooms
Every room comes with light hooks plus the tent has a built-in electrical cord inlet
Rated at being able to handle 60MPH winds
[easyazon_image align="center" height="227″ identifier="B00O2U7UL6″ locale="US" src="http://alloutdoorsguide.com/wp-content/uploads/2016/03/316Gd96m5JL.jpg" tag="alloutdoorsguide-20″ width="500″]
This tent is rugged and definitely built to last. Additionally, it is perfect to handle stormy weather, heavy rains, and even light snows.
Ideal For?
The sheer size of this tent and the thickness of the material used show that this model is specifically designed for the avid outdoorsman- such as for hunters or someone needing a semi-permanent camping site. People who need temporary shelter can also use this tent as well as people who may stay with a large group of friends or family at a festival.
This model is not cheap and really more tent than the typical person needs but is nonetheless one of the best out there.
It's a bit more pricey than the competition, but this is a state of the art 10 person tent. We've been able to Black Pine Sports Pine Crest 10-Person Turbo Tent.
Wrapping Up – Final Thoughts on These Top Family Tents
These 10 person tents are perfect for large families or groups of friends. They could even double as fun, outdoor guest housing for visitors or for hosting a sleepover for kids.
People who camp out for many days or even weeks at a time in one location may also find that a 10 person tent is the perfect size for a couple or small family with a lot of gear to store. In short, lots of space = more comfort.
Looking for Something Even Bigger?
Previously, we've analyzed some of the largest tents out there in our top 12 person tent roundup, which you can check out here.
Looking for Something Smaller?
Sometimes it makes sense to buy two smaller (but still roomy) tents instead of one big one. You can use one for "gear and backpacks" and the other just for sleeping. Or, you can split your group up. Check out our top 6-person tent options here.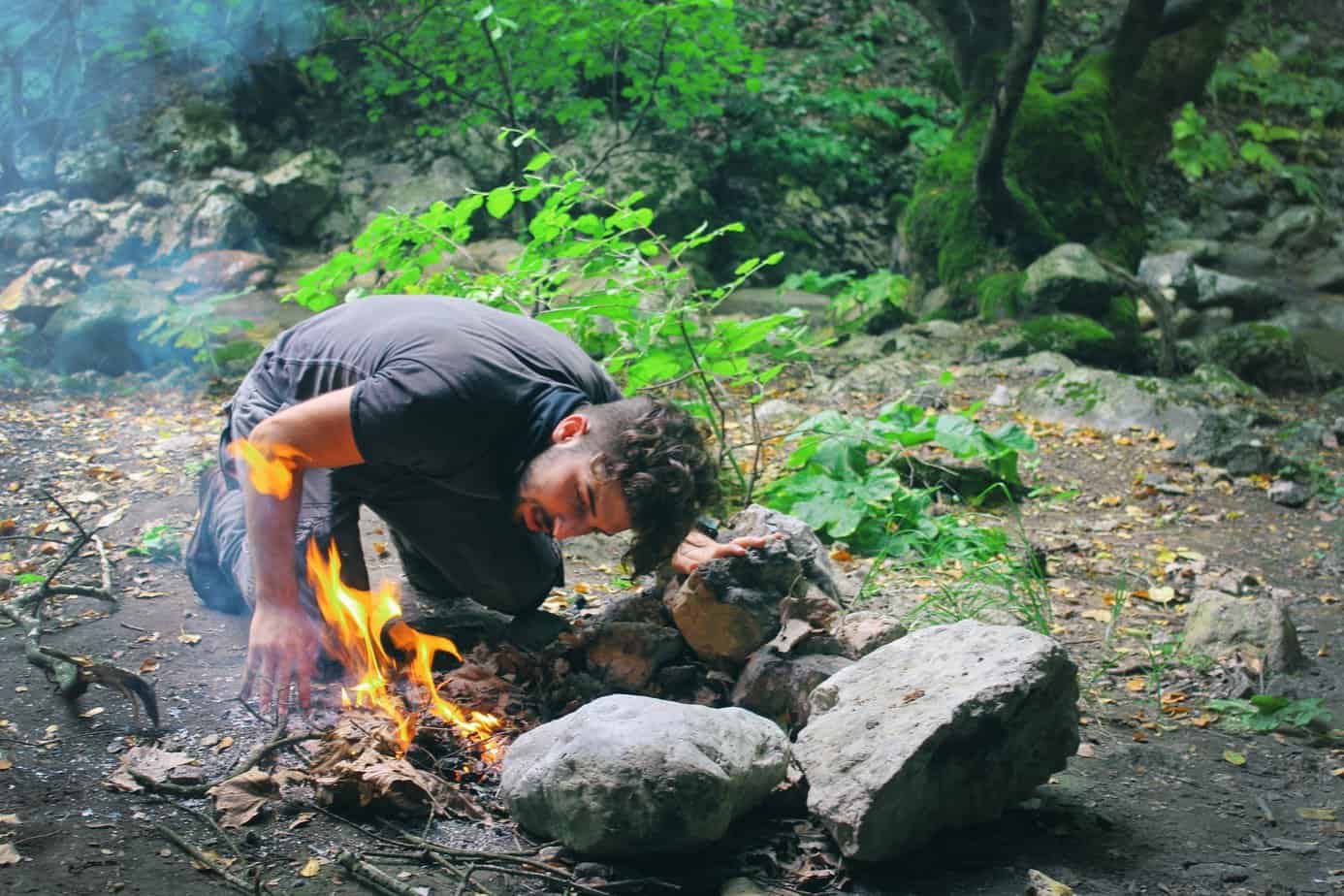 Sam Hardy is an outdoor enthusiast with a penchant for survival skills. He writes about the great outdoors and his favorite equipment here.