Merrell is one of the few brands that has really mastered the art of creating high-quality shoes for outdoor enthusiasts. They are well-known for their innovations on the barefoot and minimalist style shoe trend, being a top producer of these styles of trail running shoes.
One of their more popular styles is the Bare Access lineup, with the Bare Access being a well-liked option.
The Bare Access 4 offers close contact with the ground while still supporting and protecting the feet from the traction. Trail runners and active people alike will appreciate the simplicity, fit, durability and minimalist feel of these shoes. Those who are new to barefoot running will find these particularly comfortable as trail running shoes.
Continue reading for the full Merrell Bare Access 4 review…
Specs and Features of the Bare Access 4
If you are unfamiliar with the Bare Access 4 Merrell Running shoes, here is a rundown of the ins and outs of this model.
Details:
Men's trail-running shoes / light trail shoe
5 color options – Bright Green, Blue/Red, Tahoe Blue/Sunny Yellow, Black/Dark Grey, and Merrell Orange
0mm drop heel
8mm of cushion
2mm heel stack height
2mm lug depth
Materials:
Mesh Upper and TPU
Midsole + Support – Compression molded EVA foam
Outsole – Vibram
Lining – Breathable Mesh
All materials 100% vegan-friendly
Design:
Traditional lace-up closure
Reflective details on upper for safe road running and workouts at night
The mesh – breathable lining keeps feet cool
EVA footbed and molded midsole provide stability
The minimalistic style design keeps feet protected without interference
Vibram rubber sole for traction and flexible feel
Zero drops for a full foot to the ground connection
The Bare Access 4 model has numerous 4 and 5-star reviews across various websites. These shoes might look basic but in reality, Merrell really put in their usual solid construction, fit and design techniques to create a great running shoe that is going to outperform most others in all terrain and surfaces.
Advantages of the Bare Access 4
The Bare Access 4 really has some excellent advantages going for it but they can all be summed up into the following 3 major benefits.
Super Lightweight and Comfortable
Check almost any review of the Bare Access 4 model and you'll see the sheer comfort of these shoes mentioned. The combination of lightweight materials, fit and construction makes it ideal for running, easy hikes or just wearing all day long. Even though these are athletic shoes, they feel wonderful on the feet.
A large part of the materials used is mesh which provides plenty of ventilation in warmer months. It may not be waterproof but if you do get caught in rain or run through a puddle, they will dry off very quickly. The Vibram rubber sole will give enough traction with the 2mm lugs for most walking and running activities but doesn't have an unnecessarily aggressive tread that only interferes with the feel and adds weight.
Ideal Minimal/Barefoot Transition Shoe
The Bare Access 4 falls into the group: minimal shoe or barefoot style shoes, but in reality, it does have a bit more "beef" to it than typical shoes of that type. Some may find this to be a problem if they don't research before purchasing.
However, the added cushioning and arch support on the Merrell shoes makes this model perfect for someone transitioning to barefoot/minimalist shoes for running.
While the benefits of so-called barefoot running is up for debate, everyone can agree that you need to start off slowly when transitioning to prevent injury. The Bare Access 4 is ideal for that in-between shoe or as a slightly more cushioned minimalist shoe for those who have previous injuries that require some shock absorption. The 13.2mm heel stack with an 8mm EVA foam cushioning is going to give you a lot more feel than normal trail shoes but won't leave you with sore feet.
Durability and Longevity
Some people are under the assumption that vegan-friendly shoes often lack durability and will end up falling apart more quickly than traditional construction. Merrell's line of vegan shoes are far from delicate and the Bare Access 4 follows suit. They use only the durable, high quality 100% synthetic materials.
The mesh and TPU upper is going to withstand heavy use without degrading quickly. The shoes are resistant to abrasion and tears, which is important for trail running activities.
The compression molded insole is going to remain rigid and provide plenty of support. Merrell made these shoes so tough you can easily toss them in the washing machine (cold water & gentle cycle) when they get dirty.
You can expect to get at least a year of use from these shoes if you wear them daily. If you only wear them on the weekends for trail activities, you can probably get even more use.
On the flipside, if you are really going to be putting these shoes through the ringer and are really an active trail runner who goes multiple times a week, these may not last as long. Compared to other shoes of its type, you can expect the same (if not a better) lifespan.
Disadvantages of the Bare Access 4
Despite the high number of 5 star reviews on these shoes, there are two issues that are commonly noted.
Not Quite a Trail Shoe
A peculiar downside of the Bare Access 4 actually seems to be a result of it being sold as a different style than it is. More experienced runners will quickly see that this model really isn't a true trail shoe. It performs well on easy trails but is more comfortable as a road shoe. However, roadrunners will find that these also aren't quite a road shoe. Merrell doesn't quite have this shoe listed for any specific use but retailers such as R.E.I. sell this model as a light trail shoe.
It is best to think of the Bare Access 4 as a hybrid road and trail shoe. If you aren't dedicated to either technique or are purposely looking for a hybrid you can rely on for such events, these won't disappoint. If you are specifically looking for an everyday trail shoe, it wouldn't be a bad idea to try them but serious trail runners should consider a different model.
Interior Durability Concerns
Although overall durability is an advantage of these shoes, unfortunately, some wearers have found the lining to be less than impressive. It isn't clear whether some got a bad batch or not but it does seem to be somewhat common for threads to become loose inside or for the interior to wear out more quickly than the outside.
The mesh lining simply isn't as tough as traditional shoe linings. This is a fairly common problem with minimalist shoes but Merrell is known for their high-quality designs. The lining might look worse for wear more quickly than normal active shoes but you will still get plenty of life from them, still making them worth the investment.
The Bare Access 4 model isn't quite like other Merrell minimalist/barefoot shoes but is nonetheless impressive. Even with the two downsides in mind, the average retail price of $95 is well worth it.
Occasionally you can find these on sale through retailers steeply discounted. If your sneaker has worn out and you need something that can handle all-day wear around town and still kick butt running on trails and roads, these just might be your perfect shoe.
FAQs About Merell Bare Access 4
How to clean Merell Bare Access 4 shoes?
Eventually, your Merell shoes will get dirty from being worn too often on trails, so even if the most reasonable thing to do might be washing them in the machine, avoid this so you don't end up with an altered design that does not fit anymore. Use warm water, soap, and brush to scrub the dirt after every use instead.
Do Merrell shoes have a lifetime warranty?
No. Merell offers 12 months of warranty for their standard hiking boots and shoes, and 6 months warranty for the sandals that are directly bought from their stores and online.
Are Merrell shoes waterproof?
Yes. Merrell uses special M-Select Dry membrane which is the perfect protection for wet conditions. Rest assured that with their shoes, your feet will stay dry even if hiking trails are wet and slippery.
Further Reading on Trail Running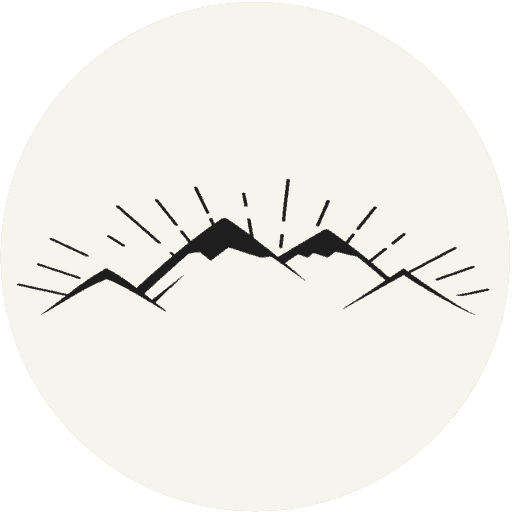 The All-Outdoors Guide team is comprised of enthusiastic experts that enjoy helping others that aspire to be better at outdoor fun. Part of that is making sure you have the right gear and information when it's time to go out and have fun. Some of our team have accomplished amazing feats like climbing 6000 feet to the top of mountains, others have explored every dirt trail they could find and we even have some people that have backpacked solo on various continents. No matter what our readers want to learn and do, our team is here to help them accomplish those goals.