Vasque has over 50 years of experience designing footwear for avid outdoor enthusiasts.
They may be famous for their hiking boots but they have a number of very successful and highly praised hiking shoes as well. One of their more well-known models is the Grand Traverse.
If there was ever a hiking shoe made for the outdoorsmen that find themselves doing a little of everything, this is it. It looks great, performs extremely well, and is a bit of a hybrid in design.
Those who find it annoying to switch between different shoes for different activities will love how this shoe manages to keep their feet happy all day long, regardless of what they get up to in the backcountry.
Specs and Features of the Grand Traverse
The Grand Traverse approach shoe is more than a simple all-around hiking shoe. Vasque really put in the effort to design this shoe using quality materials and innovative technology, and it shows.
Here is a rundown of the basics you need to know.
Vasque Grand Traverse Design:
Designed for performance hiking, FKT events, and mountain biking
Available in men's medium width, sizes 7 to 14 with half sizes from 7 to 11
Two color choices – Bungee Cord/Rooibos Tea or Gargoyle/Rust
Weighs approx. 1 lb 6 oz
Sold in women's sizing as well
Vasque Grand Traverse Materials:
Upper – 1.8mm suede with PU molded mesh
Last – Vasque Equalizer
Footbed – Dual-density EVA foam
Midsole – Molded EVA foam
Sole – Vibram Ibex w/ Idrogrip and Megagrip
Features:
Webbing heel lock for a range of different adjustment possibilities
Poron Strobel lasted shoe is plush for comfort
Shoe lining keeps moisture at bay
Compression-molded EVA midsole
Vibram Ibex dual Compound rubber sole + Idrogrip and Megagrip
Rubber toe cap for protection against rocks and trail obstacles
Suede leather with an armored textile mesh upper
Classic lacing closure from ankle to toe
Not waterproof + quick drying when wet
These shoes look great, feel great, and are definitely worthy of Vasque's hard-earned reputation. With the details out of the way, let's get into some reasons why you may or may not want to get these shoes for yourself.
Advantages of the Grand Traverse
Most reviews you find for the Grand Traverse are overwhelming positive. Here are a few reasons why.
Truly a Versatile yet Serious Athletic Shoe
There are a lot of brands that sell shoes designed for multipurpose wear but rarely do they live up to the claims.
Thankfully the Grand Traverse is one shoe that actually does what it is supposed to. Vasque has this model listed for performance hiking, FKT attempts, flat pedal MTB, and car-to-car adventures.
It can handle a huge variety of terrain, from trails with rocky or loose debris to climbs up ridges or scaling down a slippery rock face. If you need traction, the Grand Traverse has you covered.
Vasque purposely didn't make the shoe waterproof to ensure that your feet will dry as quickly as possible if they get wet. The is important for hikers, mountain bikers, and general outdoor enthusiasts.
Incredible Traction on Trails
The Vibram Ibex sole has two compounds for maximum traction – Idrogrip and Megagrip. Idrogrip is designed for traction on slippery and/or wet rock. Megagrip focuses on providing balance and stability along with a dose of durability. Together these two compounds provide the right amount of stickiness for a number of different activities.
These shoes are strobel lasted, which is a common last construction in running shoes. This design consists of using EVA cement glued to the midsole. This midsole and EVA layer is then sewn onto the upper.
Strobel lasted shoes give less flexibility, which is a benefit for the Grand Traverse. The rigidity helps with better footing without having to resort to heavy board-lasting like some hiking boots have.
In essence, the Grand Traverse combines the traction of a hiking boot with the underfoot feel of a traditional running shoe, making these as effective as they are comfortable.
Lightweight with Impressive Fit
Weighing in at about 1 lb 6 oz for a pair, the Grand Traverse is about as light of a hiking shoe as you'll find in its category. By using a mix of suede and mesh Vasque was able to really drop the overall weight without compromising construction.
Going with the Ibex sole also allows for this shoe to perform well on trails without being overly heavy or thick, thus reducing overall weight yet again.
Actual weight aside, these shoes feel like you're wearing nothing thanks to the fit. The Grand Traverse fits like a glove for a few different reasons, the major reason being how it holds your foot. The molded heel and EVA Poron foam lock the shoe to your foot. It's difficult to find a shoe that fits closely without sacrificing comfort but this one does it.
That being said the Grand Traverse is best for those with average to narrow feet. It has excellent arch support, which is good news for most but does mean those with flat or wide feet may have sizing problems.
Disadvantages of the Grand Traverse
With the good comes the bad, and since the Grand Traverse was created there have been two disadvantages found.
Not for Harsh/Rough Rock Terrain
While the Grand Traverse has great traction on rock, thanks to the Vibram Ibex sole, it isn't great on really rough rock. Trails with really harsh rock or gravel will likely lead to some soreness since these shoes don't offer a lot of sharp rock protection.
While this downside isn't a true disadvantage (Vasque doesn't sell it for that type of terrain), you'll want to keep it in mind depending on where your outdoor pursuits take you. These shoes can handle more than others in its class but they simply don't have rock plate protection.
Concerns About Durability
Another downside to this model has to do with durability or its longevity with regular wear. There are a few negative reviews claiming that the Grand Traverse may not be as durable as Vasque claims. There seem to be two points of weakness – the thin fabric lace loop at the top of the shoe and the sole.
The top lace loop is a fairly thin fabric material that alone is prone to breaking, but some wearers have found that the real issue is that this fabric extends down and back up to the heel pull. Normally this type of lace would go down into the heel cup.
Perhaps Vasque found this alternative design to look better so they sacrificed durability.
While not as common, there are also some customers that end up with a detached sole. That issue isn't with the Vibram Ibex but rather with the construction of the Ibex onto the shoe. Again, it isn't a common complaint but it's still worth mentioning.
Vasque Grand Traverse Alternatives
If you aren't quite convinced that the Grand Traverse shoe is right for you, our team has also evaluated some close day hike, climber, and trail running shoe alternatives:
The Final Lace: Vasque Grand Traverse Review
Overall the Grand Traverse is a wonderfully designed hiking shoe.
Vasque designed this shoe to handle (almost) all aspects of trail running, hiking, and general outdoor activities, including flat pedal mountain biking. It is more than up to par for those standards.
Rather than relying on heavy hiking boots or weak running shoes to handle your adventures in the wilderness, invest in a pair of these instead.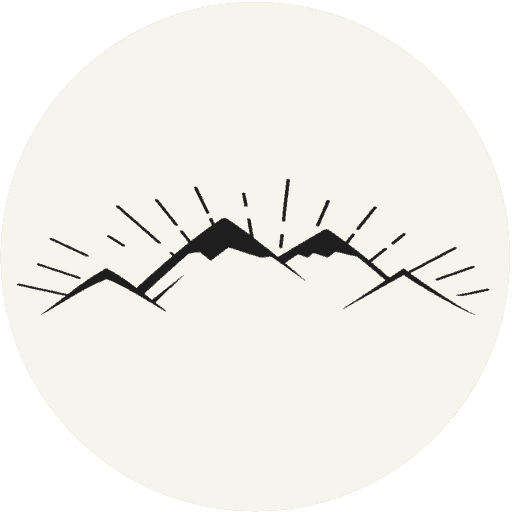 The All-Outdoors Guide team is comprised of enthusiastic experts that enjoy helping others that aspire to be better at outdoor fun. Part of that is making sure you have the right gear and information when it's time to go out and have fun. Some of our team have accomplished amazing feats like climbing 6000 feet to the top of mountains, others have explored every dirt trail they could find and we even have some people that have backpacked solo on various continents. No matter what our readers want to learn and do, our team is here to help them accomplish those goals.