As winter comes, we all start to dread the approaching achy season. Winters deliver the kind of cold that gives you a horrible feeling, and there is nothing you can do when you're stuck in a cheaply-manufactured jacket that does nothing against the wind chill and extreme temperatures.
That horrid feeling of wet windchill that feels like it's seeping straight into your bones is possibly one of the worst feelings ever. Typically, most companies that produce outerwear for extremely brutal nights focus almost exclusively on functionality at the expense of an aesthetic appeal.
This is why jackets that you buy from other brands can look far too bulky, oversized, and unwieldy. However, there are two huge companies who seem to have gotten the delicate art of balancing style and functionality perfectly well: Moncler and Canada Goose.
This is why both these high-end competitors produce high-end lifestyle fashion statements for you to face the winter not just with style and pizzazz, but also with a nice warm coat that keeps you toasty inside.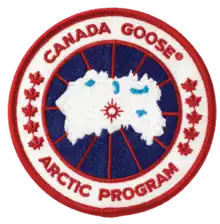 Where to Find Canada Goose Online?
It's hard to find Canada Goose jackets online, BUT my preferred place to check first is Backcountry, especially for the latest models.
Find Your Jacket
We earn a commission if you click this link and make a purchase at no additional cost to you.
Main Differences Between Moncler vs Canada Goose
Moncler is a European brand, whereas Canada Goose is a Canadian brand.

Moncler makes mostly elegant luxurious pieces, whereas Canada Goose focuses on functionality and minimalistic design.

Moncler jackets are often more expensive, whereas Canada Goose usually cost slightly less, although the prices vary from model to model quite significantly.

Moncler jackets tend to feel lighter and thinner, whereas Canada Goose produces more robust and thick jackets.

Moncler doesn't offer a lifetime warranty on its jackets, whereas Canada Goose does.
Why Are Expensive Jackets Suddenly Popular?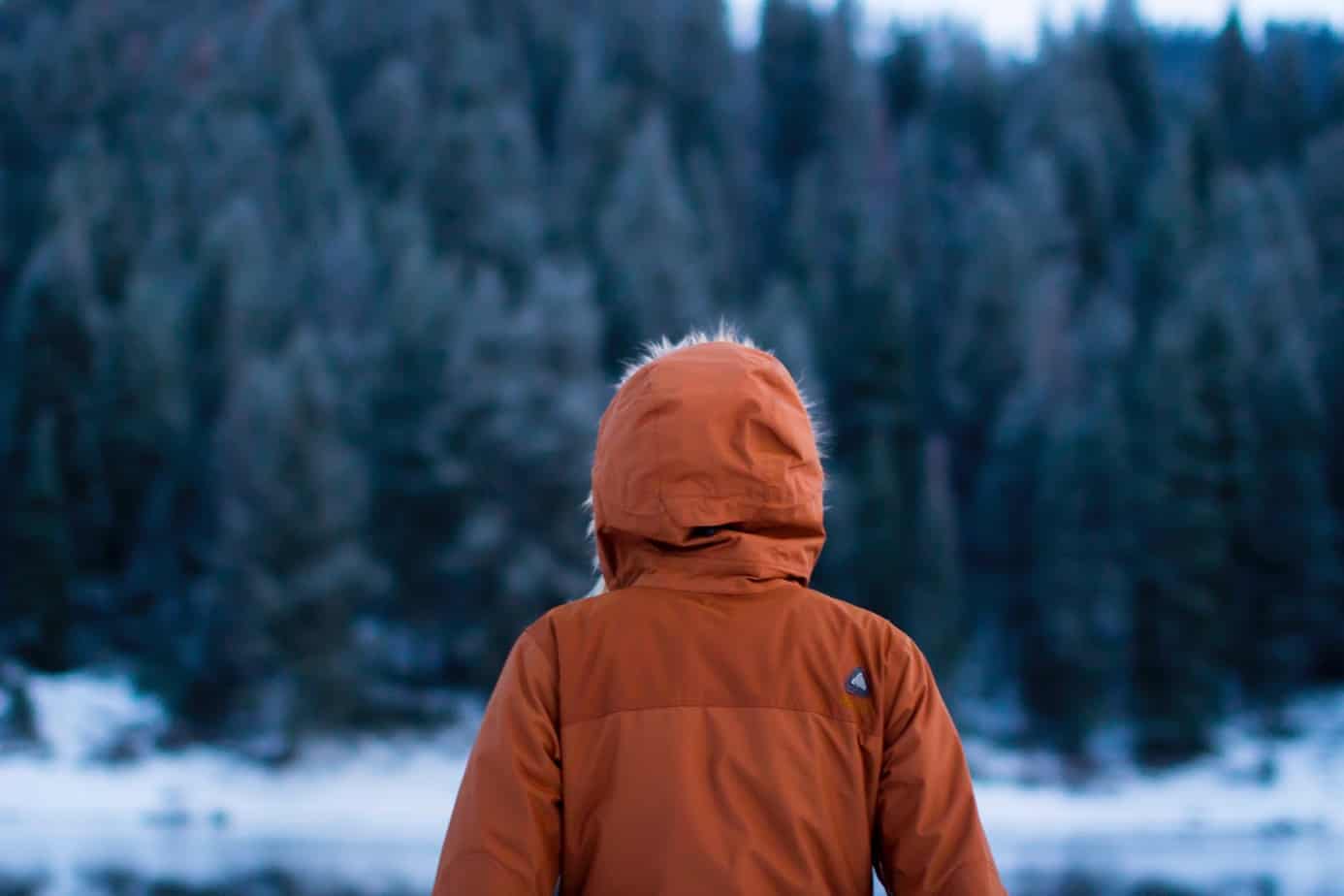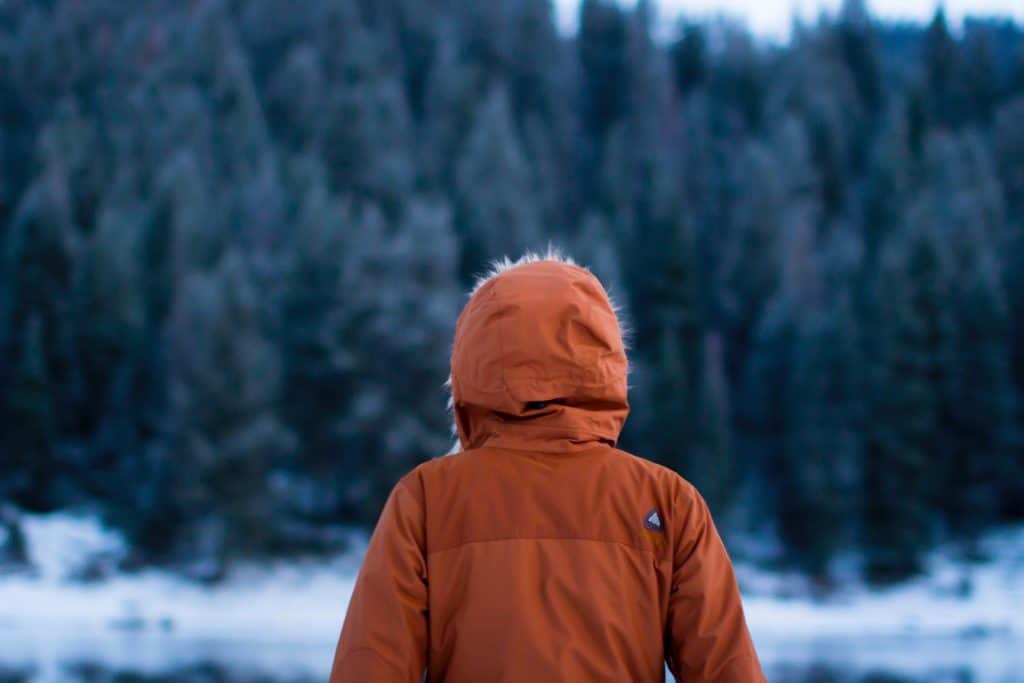 "This isn't like buying an Old Navy puffy vest every season," says retail analyst Sucharita Mulpuru. "These brands have taught shoppers to think about outerwear the way they thought about a cashmere sweater or a Chanel bag. Coats were never something people talked about.
But they've created a new 'investment piece' because they've convinced people the product is worth investing in. They've changed the way people think about coats because they've added the investment value as a factor."
"The root of this category comes from shoppers wanting to look good when doing the things they are doing," says Paula Rosenblum, a managing partner at Retail Systems Research. "If it's walking out in the cold or going to the gym, consumers today want to feel like they have the best."
"For many people, especially those living in cities like New York, your coat is sort of like your car," says Bloomingdale's Jaffe. "It has to work well, but it also has to look good." Adds Mulpuru, "All of these brands, Moncler especially, are known in elite winter sports, and those are the sort of things that investment bankers and finance bros do."
We may be inching towards this time of the year, but this is all the more reason to dive into an in-depth review about which winter coat you need to be looking forward to this winter in 2019.
This is for two reasons. Firstly, you will need to plan ahead to buy the coats we are going to show you since they are essentially statement pieces and hence, would probably put a dent in your budget if you weren't planning ahead to buy it.
And secondly, this is the time companies usually prepare for putting their items on sale, which is definitely something you must take advantage of. Often, you can get a lot of winter wear for up to 50% off in these seasons! Talk about a great deal.
Moncler Jackets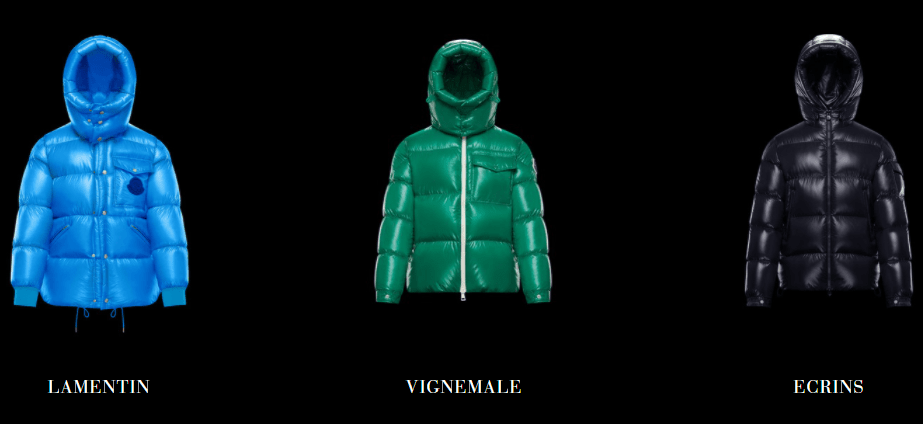 Moncler is Italian winter wear and general apparel manufacturer and lifestyle brand founded in 1952, by Rene Ramillon.
It is one of the most famous brands in the world for its outerwear, down jackets, and sportswear. This name is an abbreviation of Monestier-de-Clermont, a village near Grenoble in the mountains.
The first quilted jackets were created in order to protect the workers from the cold. They would use jackets on top of their overalls in the small mountain establishments.
Moncler is famous for a multitude of impressive feats that it has achieved. In 1954, for example, Moncler jackets were used to equip the Italian expedition to K2.
Moncler has also accompanied the French expedition which got to the summit of Makalu in 1995. They were also the official suppliers for expeditions conducted in Alaska organized by Lionel Terray in 1964.
In the beginning, the brand established itself as a seller for sleeping bags and tents, and then later diversified into created jackets for the workers above.
Over time, Moncler has established itself as a luxury brand, which provides the world with high-end outerwear fashion and designs and manufactures some of the best in winter wear that the world has seen, making them a formidable competition to Canada Goose and other similar companies.
In addition to that, they come with a price tag that would bring a smile to your face if you are not a fan of Canada Goose because of their pricing.
What Goes Into Making A Moncler Jacket?
Unlike Canada Goose which manufactures and designs its products in Canada and bring their raw materials from all over North America and Canada, Moncler manufactures in jackets in eastern Europe primarily, namely in places such as Armenia, Bulgaria, Moldova, Hungary, Georgia, and Romania.
This means that in spite of being an Italian company that started in France, it does not manufacture any of its products in either of these countries, aside from the small and limited collections that are made in Italy. They use Japanese nylon as their main fabric.
This provides mild weather protection from the harsh winters and it is also a highly durable fabric. Just like Canada Goose, Moncler also uses white goose down for their own products, in the important ratio of 90% to 10% which is considered by all these companies to be the best ratio you can get in the market.
Another similarity is the use of fur trim in some of their parkas and jackets, which is also sourced from coyotes and is usually a removable trim.
If you live in a country that faces extremely harsh and cold winters, this fabulous brand should be your go-to option for choosing the warmest and most comfortable jacket out there.
Even though spending this much money on a mere jacket seems like a waste, we can assure you that that money will definitely be well-spent considering you are getting the best in the world in terms of design, build quality, durability, and insulation, as well as the quality of the down feathers. Now let's look at a Moncler jacket to get an idea of what we are talking about.
Popular Designs
Alberic Hooded Parka
The most popular one on the market right now is the Alberic hooded parka, which is a down parka made of 100% nylon.
This is a luxurious and warm quilted parka, which comes with an adjustable hood and rib-knitted sleeve cuffs to wrap around your wrist perfectly to give you the best protection available.
There are two side pockets with snap button closures on the sides and a buttoned storm placket that covers and protects the central zippers. It is a puffer jacket in style and it also comes with an elasticized and knitted hem that provides a better fit.
These jackets are water repellent, waterproof, windproof, breathable, and air-permeable while maintaining warmth through their down insulation. They come with pockets that protect your hands when needed.
The jackets are compressible which allows for great storage. They are constructed from premium Canadian Hutterite down insulation which is then covered with a quilted, rip-stop nylon shell that gives you absolute protection against the wind chill factor.
The collars are also filled with down insulation and come with a drawstring that you can easily tighten and tie up, to prevent the wind from blowing down your back.
The jackets come with an adjustable tunnel hood that can be adjusted from both ends, either vertically or from the opening of the hood. The hoods also come with a coyote fur trim, which has a wire inside it for added sturdiness.
Price
Moncler is definitely not an affordable brand by any means. The average price range of Moncler designs can often go as high as $2000. At such a price, you may wonder if it is really worth it to buy these jackets.
In the case of Canada Goose, the answer is quite a clear cut one. This is because it offers a clear cut idea of its quality and performance, however, the same cannot be said for Moncler.
Final Thoughts on the Brand
Providing customers with intricate and technologically advanced textiles, from light jackets for their spring and autumn collection, to full coverage that can keep you toasty warm even in sub-zero temperatures, you cannot rely on many other brands to consistently give you the highest build quality and aesthetic appeal for all of their products the way you can on Moncler.
Their outerwear has been tried and tested for functionality in all kinds of weather, from rain to sleet, or snow.
Their winter coats are more focused on being stylish and trendy, especially the modern ones, and the previous designs that were made with the purpose of shielding from arctic temperatures seem to have been left behind, in a way.
Canada Goose

One of the reasons why Canada Goose and Moncler are considered to be such great competitors is that the brands are almost equally old.
In 1957, just five years after the establishment of Moncler, Canada Goose was founded in Toronto. The company was established by Sam Tick, an ambitious entrepreneur from Poland, who emigrated to Canada just a few years earlier.
The company was first known as Metro Sportswear Ltd., and it focused mostly on raincoats, snowmobile suits, and woolen vests, quality apparel designed especially for the harsh Canadian winters.
In the 1970s, the brand's focus shifted to down jackets, as the invention of volume-based filling machines opened a new era on this market. The brand's name has also changed to Snow Goose and subsequently settled on Canada Goose, as we know it today.
Canada Goose draws inspiration from some of the world's most hostile environments such as Antarctica. Their Expedition Parka (the 1980s) was worn by numerous polar explorers and scientists, and when Laurie Skreslet became the first Canadian to reach the summit of Mt. Everest in 1982, he was wearing a custom-made parka by Canada Goose too.
Nowadays, the brand proudly collaborates with dozens of professional sportsmen, film crews, and even conservationists from Polar Bear International.
Nevertheless, it's also very popular among the general public. Canada Goose has become a synonym of top-quality winter wear, and, thanks to its hefty prices, it also became a symbol of status.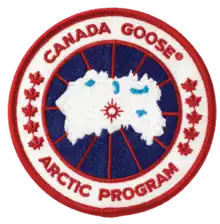 Where to Find Canada Goose Online?
It's hard to find Canada Goose jackets online, BUT my preferred place to check first is Backcountry, especially for the latest models.
Find Your Jacket
We earn a commission if you click this link and make a purchase at no additional cost to you.
What Goes Into Making A Canada Goose Jacket?
Canada Goose jackets are used by expeditionists and haulers in Alaska and those who work in the far-flung icy cold parts of the world.
It is manufactured to keep you perfectly warm in the coldest possible parts of the world. And in case you are looking to purchase a winter jacket that is manufactured to do exactly that, spending what you would spend on a gadget doesn't seem like that much of a big deal considering the superior build quality that you'll be getting from the product.
All Canada Goose jackets are (and always were) proudly made in Canada, which is apparently a very important factor for both the company and its customers.
After all, only by supervising the whole process, the company can ensure and maintain the consistent qualities of its products. The jackets are full of precise hand-stitched details, and you can easily see that they are really made to last.
The used materials are just as important as the craftsmanship. Canada Goose uses top-class Merino wool from Argentina, various proprietary fabrics, and, most importantly, a sustainably-sourced natural down, which is unbeatable when it comes to perfect ratio of weight, durability, and warmth.
Another animal-sourced material, a wild coyote fur, appears on Canada Goose's popular parkas as a lining, which improves the jacket's warmth and insulation, and it also looks very stylish.
Let's take a look at the brand's most popular designs.
Popular Designs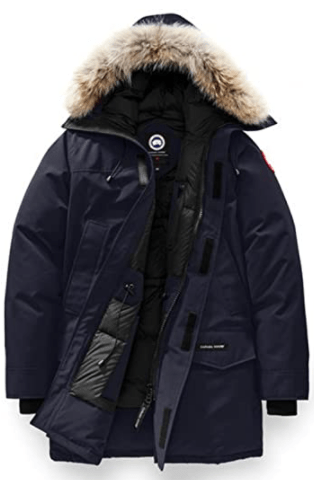 Most of Canada Goose's jackets are extremely popular, however, for the sake of this article we have mostly kept our focus on the Expedition Parka since this is considered across the internet to be the base staple of this brand and a great way to showcase this brand's high quality.
One example of this is the Langford Parka which is a great design in jackets for men.
Langford has a hooded collar which is also lined with a luxurious fur-trim. This parka will reach your hips if you are an average height man.
It also comes with two side pockets and two waist pockets in case you need to warm your hands in them. In addition to this, this parka also comes with two inside pockets for security and a drop-in pocket.
It comes with wrist gaiters and has a full-length front zipper, which is covered with a storm flap that keeps water and snow from seeping through the jacket making you cold and uncomfortable. It is available in the colors limestone, black, military green, and tan.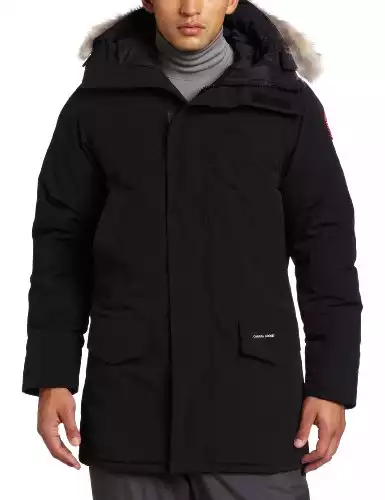 Price
Just like Moncler, Canada Goose is also one of the luxurious and expensive brands on the market. Nevertheless, most of the popular models by this brand will cost you less than an average Moncler jacket. Given the life-time warranty, you'll get from Canada Goose on top of all the other qualities, it looks like you're getting much better value for money here.
Final thoughts on the Brand
Canada Goose is a producer that clearly deserves its great reputation. This brand has been making some of the best extreme outdoor jackets on the market for half of a century, and, unlike many others, they never corrupted or abandoned their firm dedication to quality and detail-oriented craftsmanship.
On the other hand, this focus on quality and functionality seems to be distracting the company from the aesthetics of their jackets. Those who prefer super-sleek and stylish solutions will probably feel a bit discouraged by the brand's minimalistic and conservative designs.
Moncler vs Canada Goose Jackets – Pros and Cons
Moncler
Pros
Perfect reliability

Great reputation

Modern and stylish design

Top-quality materials

Feels very light

Great variety to choose from
Cons
Very expensive

Made in different Eastern European countries

More fashion-oriented than sports-oriented
Canada Goose
Pros
Perfect reliability

Very precise craftsmanship

Made in Canada

Sports-oriented and perfectly functional

Cheaper than the competition

Top-quality materials
Cons
Less attractive designs

Less variety to choose from

Feels quite thick and heavy
Which Brand Is Better?
With respect to the price, both these brands are extraordinarily expensive. A lot of people see these brands as the jacket versions of Apple products.
Whether or not you agree with this statement, you will definitely agree that these prices are far above any in the market. However, if you actually compare the price to quality, Canada Goose comes out way on top and surpasses Moncler by a large margin. With respect to the quality of manufacturing, nothing really beats Canada Goose.
The excellent and unparalleled quality and craftsmanship are what has made this brand and the jackets so extremely popular.
When people see that these are the kind of jackets that can very easily last someone a whole lifetime, they quickly get convinced that Canada Goose jackets are truly worth the long-term investment you are making with respect to winter wear.
When you figure out that this is a brand that will last for many years and you are essentially paying an undeferred expense, the question with respect to whether or not Canada Goose jackets are worth it is obvious.
However, that being said, Canada Goose jackets can tend to have a more gloomy and plain appearance, and they can look very similar to each other. If you care about wanting to stand out and value style over performance and wish to opt for designs that are primarily aesthetically appealing, then Moncler has the better option for you.
No matter which brand you side with, luxury coats are definitely an in thing that you will not regret purchasing. Canada Goose jackets also tend to be more affordable than Moncler, in spite of the obvious difference in build quality.
If you don't mind the price tag, however, and wish to opt for the more vibrant and beautiful designs on a Moncler, then you can definitely opt for this brand. It ultimately comes down to your personal preferences and what you would like in your winter jacket.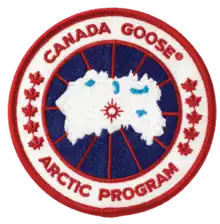 Where to Find Canada Goose Online?
It's hard to find Canada Goose jackets online, BUT my preferred place to check first is Backcountry, especially for the latest models.
Find Your Jacket
We earn a commission if you click this link and make a purchase at no additional cost to you.
FAQs
Question: Is Moncler more expensive than Canada Goose?
Answer: The prices for different models of jackets from these two brands vary greatly, but in general, it is quite safe to say that Monclar is more expensive than Canada Goose.
Question: How can you tell a fake Moncler or Canada Goose jacket?
Answer: If you are unsure whether you're holding a genuine Moncler or Canada Goose jacket in your hands, there are several things to check including style, quality of the details, the authenticity of buttons and zippers, etc. If you're dealing with a Mocler product, you can also check the code on your jacket, since the producer now offers a code tracking tool directly on the website. Similarly, Canada Goose allows you to check the authenticity of your retailer through their website too.
Question: Are Moncler and Canada Goose luxury brands?
Answer: Although both of these brands mostly focus on functional apparel for sportsmen, they are also considered to be luxurious due to their use of top-quality materials, exclusive designs, and many prolific customers from all over the world. Their high prices also clearly classify both brands as luxurious.
Are these jackets well worth the price?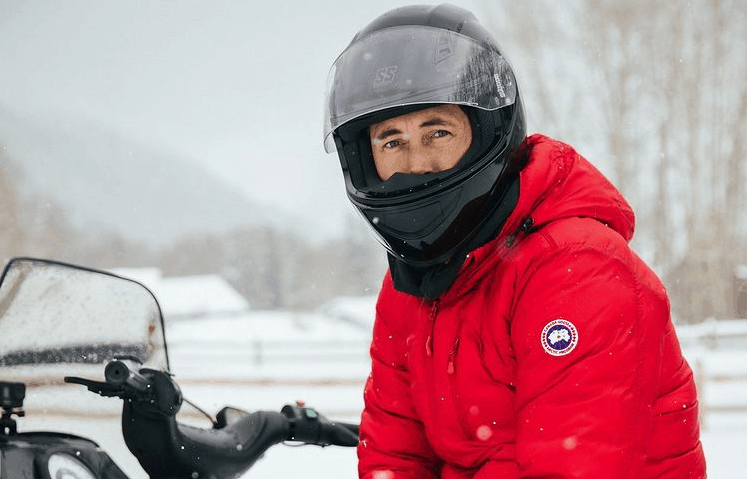 The overwhelming consensus across the internet has always been a resounding "yes." On average, a Moncler or Canada Goose jacket can range from anything between $500 to $1200, depending on which style and options you are choosing from.
You may wonder if this purchase is truly worth the high price tag that it comes with. With regards to their quality and performance, both these brands show excellence from the manufacturing process, the testing, the insulation, the quality of fabrics and build quality, durability, jacket performance, comfort, coziness, warmth, and general weather-resistance.
These jackets may definitely not be for everyone. If you believe in ethically sourced products that do not use any animal-sourced materials whatsoever, or if you simply do not live in an area where high insulated jackets are of need for you, then these jackets will not be as useful and hence as worth the investment.
If you take these things into consideration, then these jackets are definitely the right choice for you to be making! Your outerwear gear need not make you look frumpy or make you feel like you are the Michelin man.
Splurge some of your money on something that you actually look forward to putting on, and feel good carrying. A good coat that performs well while also complementing your personal style can make getting bundled feel like a privilege rather than a chore. You will simply not have to worry about winter anymore. That concludes this article.
Please let us know which brand you prefer and why. We would love to hear from you!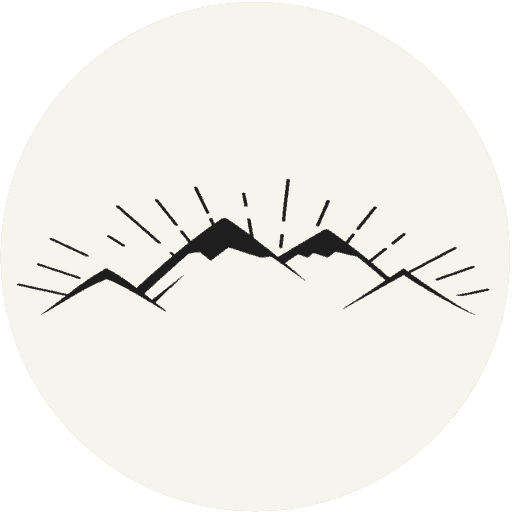 The All-Outdoors Guide team is comprised of enthusiastic experts that enjoy helping others that aspire to be better at outdoor fun. Part of that is making sure you have the right gear and information when it's time to go out and have fun. Some of our team have accomplished amazing feats like climbing 6000 feet to the top of mountains, others have explored every dirt trail they could find and we even have some people that have backpacked solo on various continents. No matter what our readers want to learn and do, our team is here to help them accomplish those goals.