In today's article, we will review two household names in the ultralight gear industry – Ultralight Adventure Equipment (ULA) and Osprey Packs.
Our objective is to help you decide which backpack is better between the ULA Circuit Vs the Osprey Exos. We will help you make this decision by reviewing each pack's features, pricing, and its pros and cons.
Bottom Line Up Front Summary: Most users will be better suited with the more affordable, accessible, and customizable Osprey Exos available here.
Main Differences Between ULA Circuit vs Osprey Exos
The main differences between the ULA Circuit vs Osprey Exos are:
ULA Circuit scores higher in terms of durability because of the robic fabric it's made of, whereas Osprey Exos scored lower because it is made from a less durable material- nylon.
ULA Circuit has more secret policy that is free of charge based on their discretion, whereas Osprey Exos offers a better warranty policy to customers replacing any damaged items regardless of cause and year of purchase free of charge.
ULA Circuit is a more expensive option, whereas Osprey Exos is a more affordable one.
ULA Circuit uses a suspension hoop to move your load's weight to your hips, whereas Osprey Exos uses an internal frame to support your load's weight.
Editor's Choice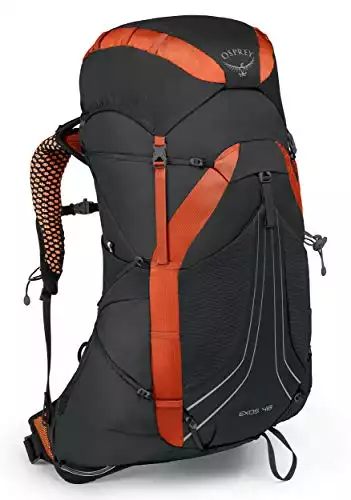 Exos 48 Backpack | Osprey
The incredibly comfortable Exoform harness and AirSpeed ventilated suspension combine with trail-friendly features like Stow-on-the-Go trekking pole carry to make every backpacking trip as comfortable and enjoyable as possible.
Check Price at Osprey
Check Price at Amazon
We earn a commission if you click this link and make a purchase at no additional cost to you.
What is Ultralight Adventure (ULA)?
Who would understand the needs of hikers better than one themselves? Ultralight Adventure Equipment was established in 2001 by Brian Frankle, a Pacific Crest Trail hiker.
He was able to recognize what hikers lacked in their gear and started a company that addressed those issues.
What is Osprey?
Osprey packs was established in 1974 and is owned by Mike Pfotenhauer. Since their establishment, they have been on a mission to create innovative gear that depicts their love for adventure.
ULA Circuit Vs Osprey Exos – Evaluating Their Features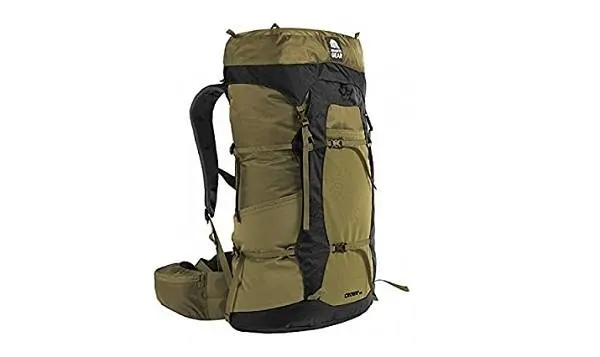 Comfort
A major determinant in choosing an ultralight backpack is the level of comfort it offers.The ULA backpack has been rated as very comfortable by its users. Its secret is in the adjustability of its straps. The backpack features chest straps, shoulder straps, and a hip belt that can be adjusted to your comfort. Each strap is well padded and the internal aluminum stay also contributes to the pack's overall comfort.
The Osprey backpack is equally ranked as comfortable by its users. The waist belts are described as cozy and the shoulder straps are well padded. This is a good call because the shoulders bear a large portion of your pack's overall weight.
Ventilation
Osprey backpacks are known for their good ventilation and the Exos model is no exception. The backpack's back panel is covered in mesh and there is a good amount of space between your back and the bag for breathability.
The hip belts and shoulder strap foams are covered in holes. The result is a well-ventilated backpack that keeps you cool in the heat. The ULA Circuit is equally well ventilated but not as good as the Osprey Exos. This is because it doesn't use the same mesh technology the Exos uses to enhance breathability.
Weight Capacity
While both backpacks offer a good range of weight capacity, the winner for this section is the Osprey backpack. The Osprey backpack has a 40lb capacity. Thanks to its solid aluminum frame, it can handle more load without buckling or reducing your comfort.
The ULA backpack has a maximum weight capacity of 35lbs. It also has an internal frame that allows you to comfortably control the load on it.
Size
The backpack with the bigger size option is the ULA Circuit closing in at 68L. This is far bigger than other options you will come across on the market. The only downside to having this much space is the tendency to pack things you do not need.
The Osprey backpack is available in 3 sizes. We think this was a good initiative to enhance the pack's adaptability since one size might not fit all. The Osprey Exos backpacks are available in sizes 38L, 48L, and 58L.
Warranty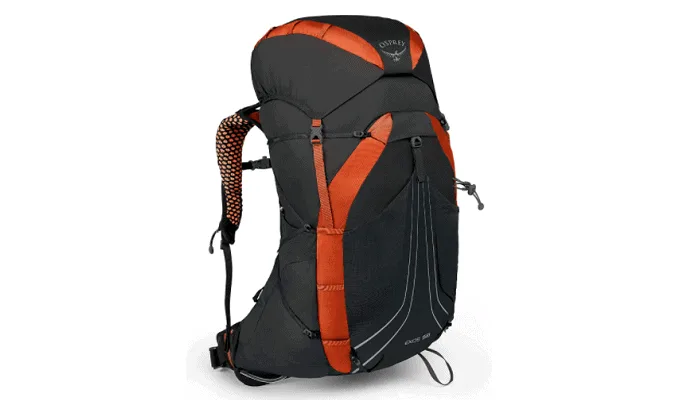 Osprey offers a more attractive warranty policy to its customers when compared with ULA. All ULA equipment with defects from the manufacturers is repaired/ replaced free of charge based on their discretion. However, defects caused by users may be charged for material, labor, or shipping.
All Osprey products are under their "all-mighty guarantee" This policy ensures that all defects caused by the manufacturer or user will be repaired/replaced free of charge. However, they cannot attend to customers outside the US. Users outside the US who require assistance will have to get it through their nearest Osprey distributor.
Durability
Each pack's durability is determined by the materials used in assembling it. We found that the Osprey backpack scored lower in terms of durability when compared with the ULA Circuit. The ULA Circuit makes use of a 210 Robic fabric to assemble the pack's body. This material is abrasion-resistant. The mesh pockets are tightly knit to enhance durability as well.
Osprey's older Exos 48 model pockets were too stretchy and got caught by branches and twigs. This led them to tear easily. The newer models have been replaced with a nylon fabric which is more durable than the previous mesh pockets. But ultimately is not as durable as the robic fabric in the ULA backpack.
The Exos 58 model uses a 100D nylon for the body and 210D nylon for its base. A more durable combination than older models.
<p
Our Pick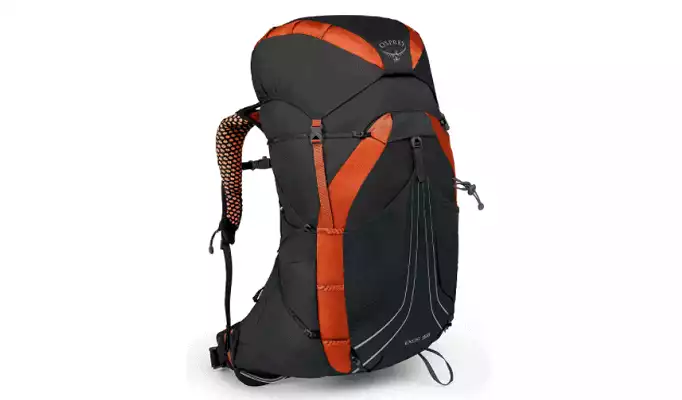 Osprey Exos 58
We LOVE the infinitely customizable and accessible Osprey Exos 58 in this case. It's among the most affordable VALUE picks while still being backed by a longstanding brand with a best in class warranties and customer support.
Buy On Amazon
Buy DIRECT at Osprey.com
We earn a commission if you click this link and make a purchase at no additional cost to you.
02/14/2023 03:04 pm GMT
/p>
Organization
Both backpacks come to tie in terms of organization. Osprey's Exos 58 backpack sports basic features such as a mesh pocket, dual side water bottles, and two zippered storage units. The main compartment is only accessible through the top lid. The main compartment is bear canister-friendly as well. The water bottle pockets can be accessed without taking off the pack.
However, this model has no hip belts and we found many users did not appreciate this. The ULA Circuit had a 68L compartment which is bigger than most brands in the market. The compartment is secured with a roll-top closure. The pack sports features such as two accessory pockets, a hydration pocket, and a small pocket the size of a passport for valuables. Each pocket is removable.
It also has a large mesh pocket, hip belts with large zipper pockets. These pockets are made from the same durable fabric as the pack's body. However, side pockets cannot be accessed without taking off the pack.
ULA Circuit vs Osprey Exos – Pricing
Both packs are on the pricey end of the spectrum but in the end, the Osprey Exos pack is more expensive than the ULA pack (although check here for the latest deals). This is possible because the Osprey Exos pack is available in 3 size options- 38L, 48L, and 58L. And each pack can further be purchased at varying specifications- S, M, and L.
The ULA Circuit can also be purchased at varying torso and hip belt lengths but only comes in 68L.
ULA Circuit vs Osprey Exos – Pros and Cons
ULA Circuit
Pros
Very comfortable
Good weight support system
Large size compartment
Highly durable
Well organized
Cons
Pockets aren't easily accessible
Osprey Exos
Pros
Very comfortable
Adaptable and versatile size options
Removable top lid
Removable pockets
Good ventilation
Great warranty policy
Cons
No hip pockets
Average durability
Expensive
Alternative Options to ULA Circuit and Osprey Exos
Gossamer Gear Mariposa Backpack
This brand might be fairly small but they have proven themselves to understand the needs of backpackers enough to make backpacks they love.
The backpack has one of the most versatile sizing options we've seen. They accommodated backpackers of all heights with their sizing options ranging from S(4'11 – 5'4 in height) to XL(6'2 – 6'7 in height). The backpack's hip belts are equally accommodating with the smallest size being 22″ and the largest 60″.
Here's a quick list of things you'd love about this backpack:
Highly durable- made from 100D and 200D Nylon
Capacity-
Good weight control- thanks to the hip belts
Organization- the backpack has a lot of attachment points for extra gear
Well ventilated- mesh fabric on the harness and hip belts enhance breathability
The major drawback of this pack is that the nylon material absorbs a lot of water in damp conditions. And it is overpriced. You can read a more detailed Gossamer review if you're considering buying this pack.
Exped Lightning 60 Backpack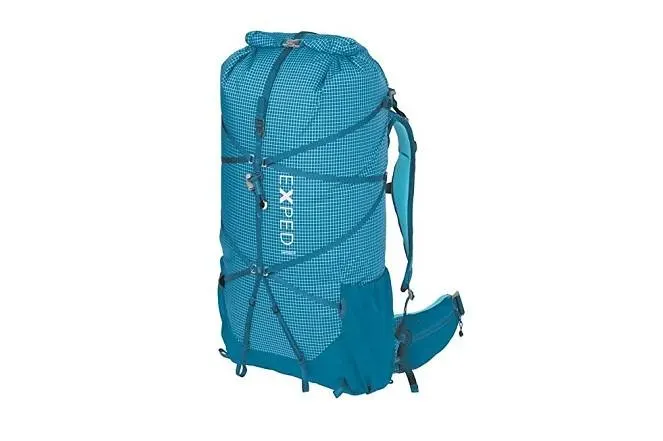 This backpack gets its name "lightning" for being the best-suited pack for fast and light travelers.
Like the Gossamer pack, it shows an impressive display of versatility in terms of size. The unisex one size fits all pack accommodates a torso as long as 22.5″ and a waist fits up to 52.5″. Its total capacity is 53lbs.
Take a quick look at Exped's features below:
Comfortable- thanks to its T-Rex suspension that enhances breathability and load transfer
Weather Protection- the roll-top closure does a better job of being water-resistant when compared with zippers. Users only used extra protection for the backpack in cases of heavy exposure to downpour.
Durable pockets- this brand ditched the common mesh pockets that you find on most ultralight model backpacks. Mesh pockets are known to rip easily but that's no issue with this pack.
The major drawbacks of this pack are that it's not very durable and it is fairly expensive. If you think you can handle these drawbacks then read our more extensive Exped review.
<p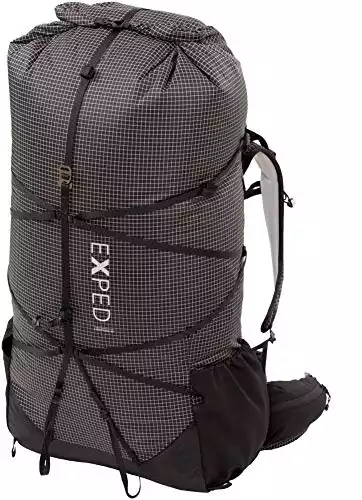 /p>
Factors to Consider when Buying a Hiking/Camping Backpack
You might have already read our guide on how to find the best outdoor backpack. But there's no harm in reiterating some of these important points.
Backpack Capacity
Your backpack's capacity is determined by how long your trip is. Below we highlighted some tips for how much volume you need on a trip.
1-2 days: 20L-50L
2-3 days: 50L-60L
2-5 days: 60L-80L
5+ days: 70L-80L
Backpack Durability
Nobody wants to spend money on a backpack that will only last one trip. You might as well go on your trip with a polythene bag.
Most durable ultralight backpacks are made using Dyneema Composite Fabric (DCF), Xpav, and Nylon. Xpac is the most durable. DCF and Xpac are waterproof while Nylon absorbs water and takes time to dry. ULA Circuit is among one of the most durable packs in the market.
Organization
We'd advise you to choose a backpack with top-notch organization over style. It just might be what would make your trip so much better than you expected.
Comfort
Backpacks with thin padding may cause a sore feeling in your shoulders and hips. If you're not up for experiencing these types of pains you should opt for packs with thick paddings in their shoulder straps and hip belts. Examples of ideal packs are Osprey Exos and ULA Circuit.
FAQs
Question: How Much Should my Ultralight Backpack Weigh?
Answer: Ideally, your backpack should be less than 20% of your total body weight. And on a day's trip, your pack should weigh less than 10% of your total weight.
We understand that for long trips you'll need to pack more food, torrent weathers will need you to pack thicker clothes, and your personal preference could influence the luxuries you don't want to give up on your trip. In the end, ultralight gear is built on the principle that less is more. So aim to carry what you need.
Question: What are the Basic Features of an Ultralight Backpack?
Answer: A basic backpack should come with the main compartment, dual side water bottle pockets, a large mesh pocket, and maybe a zippered top lid and zippered base.
Question: Frame Vs Frameless Backpack- Which is Better?
Answer: This is a question you should ask yourself when considering how much load you'll be carrying on your trip.
We'd advise you to go frameless if you're going on an ultralight trip. It will make you faster and enhance comfort because you're only dealing with minimum load.
Internal frames are better for heavier loads. And they give you better stability on rugged or uneven terrain. If this sounds like what you'll be dealing with then read our review on the best internal frame backpacks.
External frames are best suited when dealing with heavy loads. A major benefit of these is they provide great ventilation. External frame backpacks also come with many features that enhance organization. Take a look at some of the best new external frame backpacks to help you get ready for your next trip.
Question: How Do I Know my Backpack is my Size?
Answer: To get a backpack that fits you perfectly you need to focus on your torso length and not your height.
Here's a general guide for what size backpack you should get based on your torso length:
ES: 15 inches
S: 16-17 inches
M: 18-19 inches
L: 20+ inches
Another factor to look at when determining your backpack size is the waist belt. It's important waist belts can be adjusted to cinch your waist because they aid in supporting your load's weight.
Conclusion: ULA Circuit vs Osprey Exos- Which Ultralight Backpack is Better?
After this thorough review, we concluded the ULA Circuit is the better buy for longer thru-hikes and less practical for daily or variable use. Its major drawback is its inaccessible pockets.
The Osprey Exos is a better option for anyone interested in getting a backpack that is adaptable in terms of size options. As well as a comprehensive warranty offer on their investment. Its major drawback is its slightly above average durability.
In any case, either pack you go for should give you an ultralight gear experience to remember.
Bottom Line Summary: Most users will be better suited with the more affordable, accessible, and customizable Osprey Exos available here.
<p
Our Pick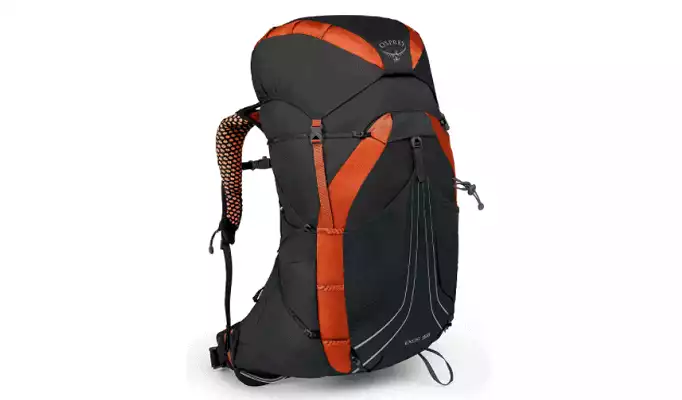 Osprey Exos 58
We LOVE the infinitely customizable and accessible Osprey Exos 58 in this case. It's among the most affordable VALUE picks while still being backed by a longstanding brand with a best in class warranties and customer support.
Buy On Amazon
Buy DIRECT at Osprey.com
We earn a commission if you click this link and make a purchase at no additional cost to you.
02/14/2023 03:04 pm GMT
/p>
Further Reading: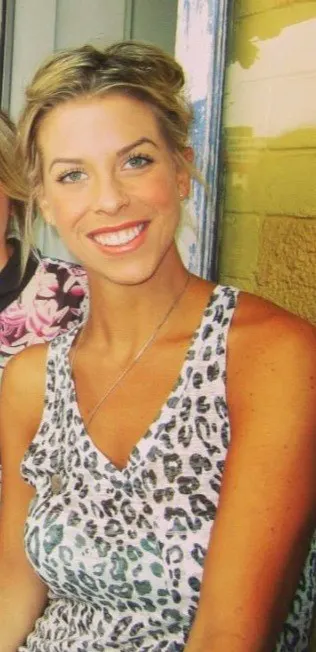 Jodie Chiffey loves the outdoors. If you aren't sure where to find her, check the nearest dirt trail. She loves being outdoors and spends a good deal of time reviewing products like clothing, footwear, and other outdoor gear.
Jodie is a full-time blogger who reviews a lot of the products for us. She writes many of our backpacking gear reviews, outdoor skills advice, and information, and helps visitors find the best destinations for backpacking, camping, hiking, and a lot more.
If Jodie's friends have a travel or outdoors question, they know who to ask and that's why we featured on our website. Now you can get the same great advice her friends enjoy, so you know where to go and what gear to take with you.