The Utah-based ULA company has created the Fastpack, one of the brand's newest and smallest packs. ULA, which stands for Ultralight Adventure Equipment, built this vest-style pack to be breathable, comfortable, and versatile.
The Fastpack is meant for a short overnight trip, adventure racing, an easy ascent to a peak, or going out on a casual day hike. You may even find it useful for an ultra marathon or to take with you on a weekend trip (so long as you're a savvy ultralight packer and traveler).
Keep in mind that an ultralight pack is just part of a larger ultralight kit. We get more into this topic throughout the article.
In this article, we're going to start by explaining what ultralight backpacking is. We'll then talk about the ULA Fastpack, covering its features and specs; construction; color and customization options; and price and return policy. Then we'll quickly recap its pros and cons before jumping into an ultralight pack buying guide. In the end, we'll wrap up with a few final thoughts.
What is Ultralight Backpacking?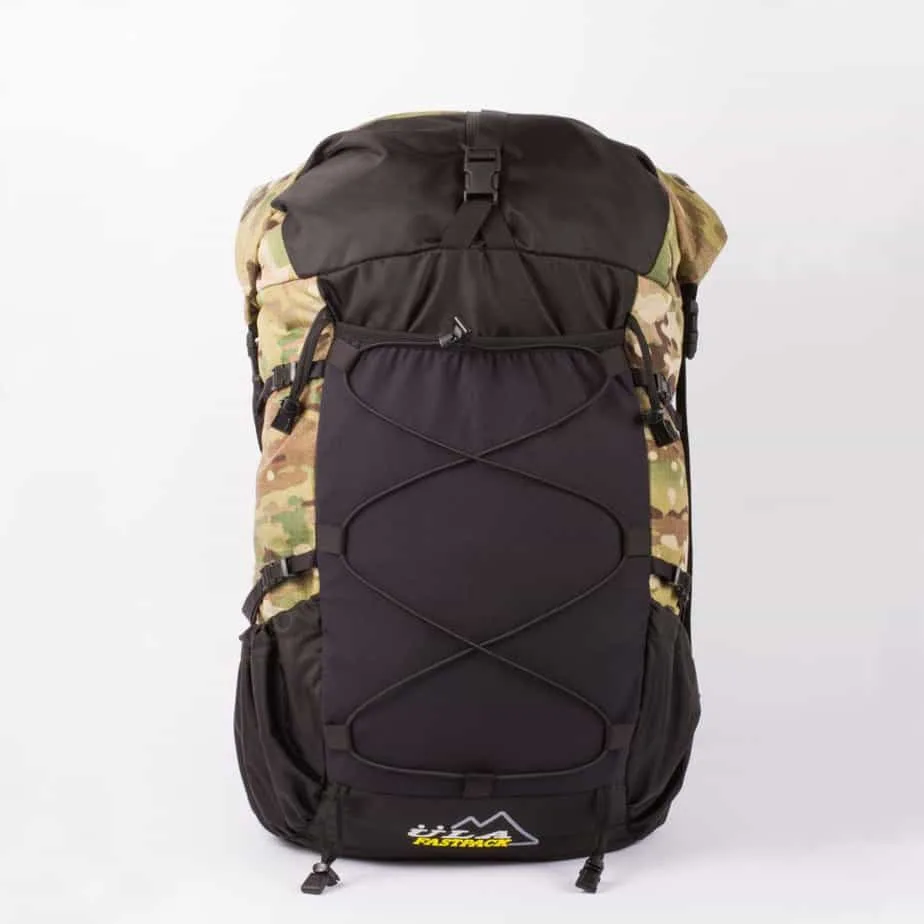 Ultralight backpacking is a type of minimalist travel. You'll carry the gear you need in order to stay happy, safe and warm while traveling, but just that amount of gear and nothing else.
The best ultralight backpackers create a kit with a base weight somewhere between 7 and 11 pounds. To achieve a lighter weight, you'd have to forgo a cooking stove.
If you don't mind the pack being slightly heavier, you can pack the gear needed for cooking and for layering if temperatures get chillier than expected. By cutting down on weight elsewhere, you can even pick a nicety or two to bring along, like a book or a camera.
Base weight is the total weight of the gear that you usually carry in your pack, not including consumables (cooking fuel, food, and water). A lightweight kit will have a basis weight of 20 pounds max; commonly, the base weight is 13 to 15 pounds.
Your ultralight backpacking kit will include a shelter, sleeping bag, sleeping pad, and pack. (While some people may forgo the sleeping pad, others feel that it's a crucial part of both comfort and safety when camping.) A good goal is to keep these main four items to 8 pounds max.
ULA Fastpack Features and Specs
Top and side compression straps
Padded shoulder straps
2 water bottle pockets on shoulder straps
2 zip pockets on shoulder straps
Large front mesh pocket
1-liter side pockets
Ice ax (or another tool) retention loops
Roll-top extension collar
1.5 oz foam pad
Weighs 26 oz with all add-ons
Max load is 15 lbs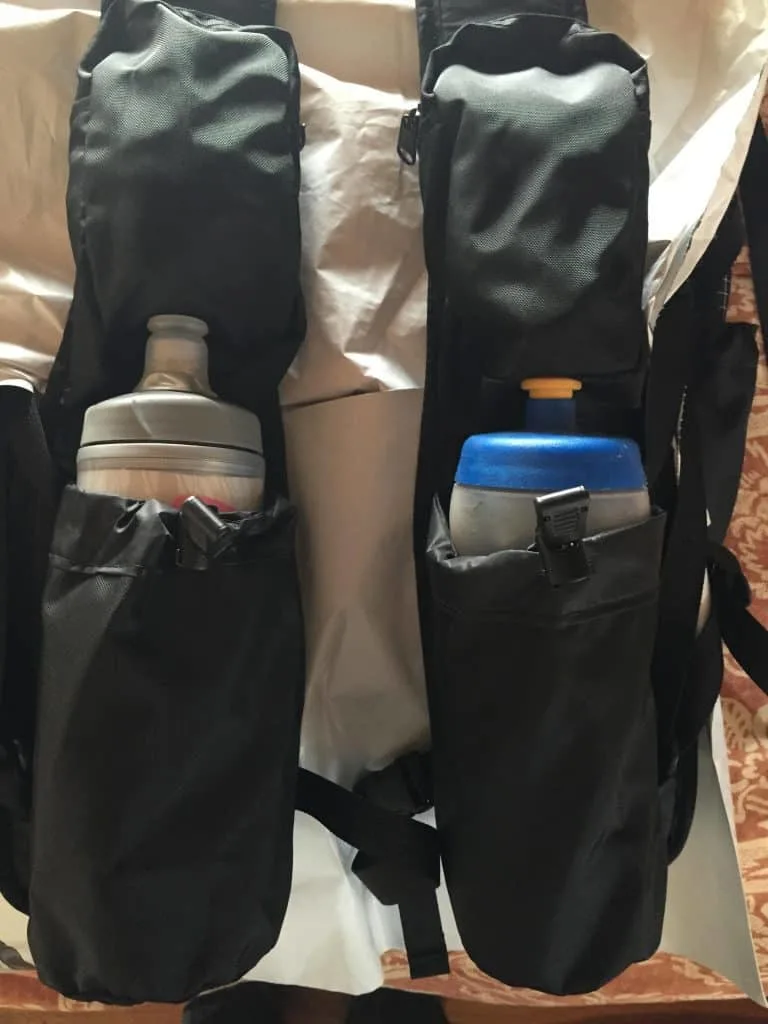 ULA Fastpack Construction
In this section, we're going to talk a bit more about the construction of the Fastpack, building on some of the features and specs we mentioned above.
Most notably, the Fastpack has a vest-style shoulder harness instead of traditional backpack-style construction. The straps get wider at the bottom and connect to the pack using a Z pulley system (which is normal for vest-style packs).
There is one sternum strap, but it's not adjustable, which may cause bounce when jogging – some users may feel like they can't secure the strap well enough across the chest. Overall, the vest is a bit wider than some other vest-style packs, which can increase movement and bounce – again, it may be fine for hiking, but runners or joggers may have trouble being comfortable wearing this pack.
Here are a few more stats:
25 liters of space in the pack body
15 extra liters of space in the roll-down extension collar
Space for everything you'll need for a one to two-day trip or overnighter
Removable interior foam pad – roll it down to a smaller size if you want
Best for people weighing between 130 and 200 pounds
The layout is similar to that of other ultralight backpacks. The shoulder straps include two water bottle sleeves, plus two large pockets to store your snacks or smartphone. You can access the items you need while traveling – you won't have to stop, remove your pack and fish around for what you need.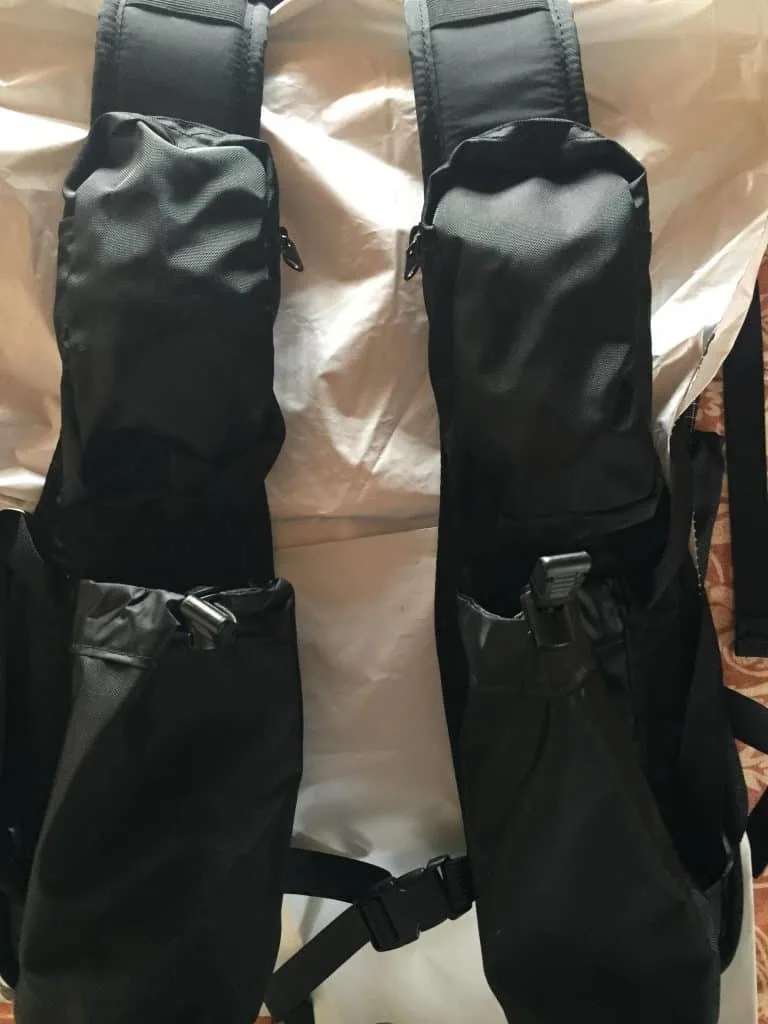 ULA Fastpack Color and Customizations
The Fastpack color choices are black, Original Green, camouflage, orange, Purple Blaze or red. You can also customize the color.
Additionally, you can have your real name or your trail name (a trail name is a nickname that's adopted by some hikers) embroidered on your pack, with choices for font and thread color. In addition to personalizing your pack, it also makes it easier to pick out your pack when traveling, like if you have to check it when flying.
ULA Fastpack Pricing and Returns
The Fastpack costs $135 on the ULA website. If you're not happy with the pack, you can return it for a full refund within 30 days, assuming the bag is in its original condition. Charges for customization options aren't refundable. If you return a custom pack, you'll be charged a $35 restocking fee. Learn more about their return and exchange policy here.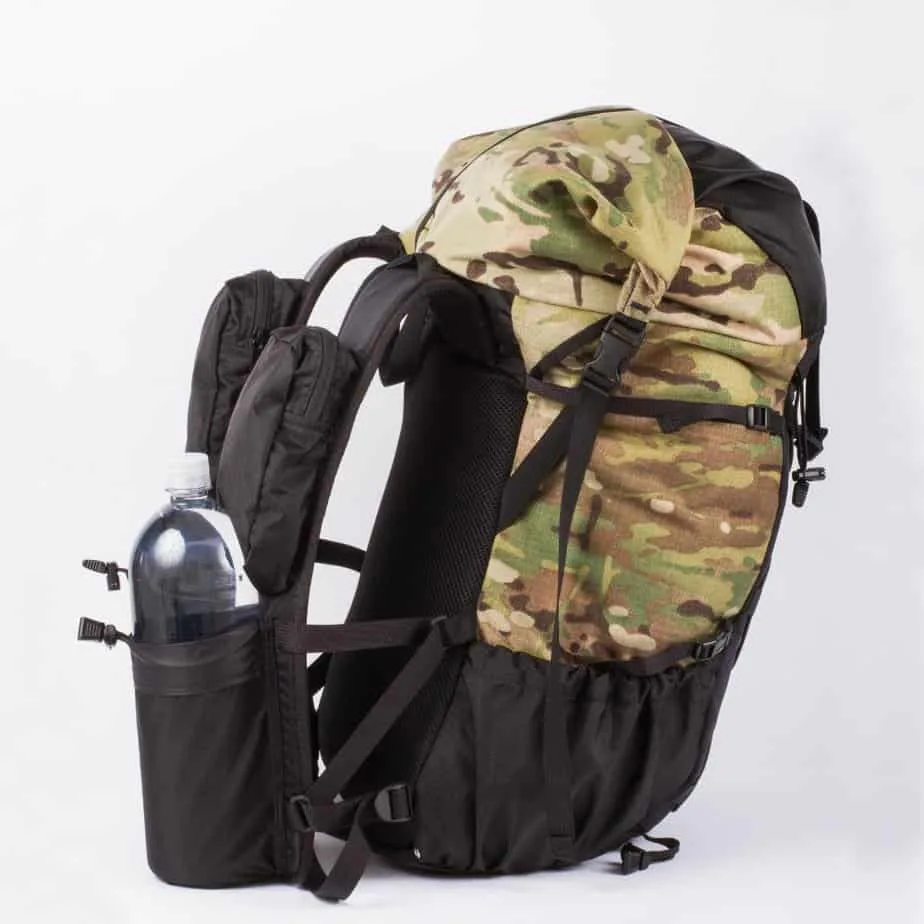 ULA Fastpack Pros and Cons
In this section, we're going to quickly recap the main pros and cons of the ULA Fastpack.
Pros:
Can move quickly with this pack and without a waist belt getting in the way.
Weighs 26 ounces with all add-ons, but can be stripped down to approximately 21 ounces for even more minimalist travel.
Large, easy-to-access pockets on the outside of the pack.
Cons:
One, non-adjustable sternum strap. May make it difficult to secure the pack across the chest.
Wider than other vest-style packs, which increases lateral movement and bounce, problematic for runners or joggers.
Ultralight Pack Buying Guide
The beauty of having an ultralight pack is that you'll be carrying a lighter load, meaning you can go farther and stay out longer.
However, since you'll be going such a great distance and hiking for a longer duration, you want to make sure that the pack you choose is comfortable. In this section, we're going to briefly cover a few things you should know about purchasing an ultralight pack.
Frame vs. Frameless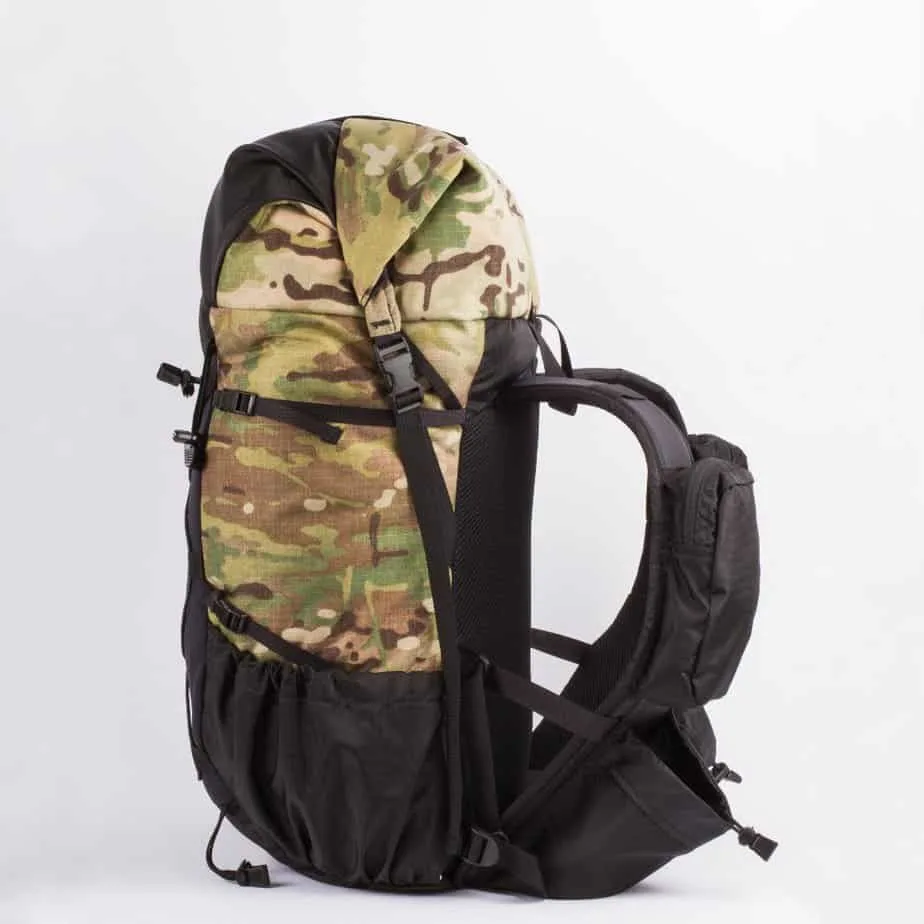 In traditional backpacks, the frame helps the pack keep its shape and its position when you're carrying it. Adding a frame, though, which often includes metal, can add weight to the pack, something you want to avoid in ultralight backpacking.
With an ultralight pack like the Fastpack, you don't need a frame to support the load you're carrying. When you have an ultralight pack, you'll be carrying a lot less weight than you would with a traditional pack, which is why the pack doesn't have to be nearly as load-bearing.
To look at a frameless pack, you would think that it couldn't possibly carry even the few items you need. It will appear far too light and flimsy to handle an outdoor excursion. The lack of a frame doesn't mean there's zero support, though. The support comes from savvy, purposeful packing. The items you pack are what create the structure of the pack.
For example, many ultralight backpackers will roll up their sleeping mat and insert it into the pack to create a type of "burrito" frame with space in the center to insert the rest of your items. When packing your gear, you want to get everything into the pack as snugly as possible so that you can carry the pack comfortably.
This is also why you want a few pockets on the exterior of the vest – your items are going to be packed tightly inside, so anything you'll need when you're on-the-go should be within arm's reach.
Features
Traditional backpacks are weighed down by a lot of bells and whistles, including:
Compartments
Dividers
A heavy or tactical hip belt
Lids
Load adjusters
Pockets (some with internal pockets, too)
Straps
Tie-off points
Zippers
An ultralight pack, on the other hand, has a much more minimalist approach. You'll probably find just a few features, such as:
1 main compartment
2-3 external mesh pockets
Lightweight compression cords
Roll-top closure
These few features are helpful and won't add weight. The roll-top closure is in place of a lid and it's helpful for adding volume and/or keeping the rain out of your pack.
You should designate one large exterior mesh pocket for storing a damp shelter so the rest of your gear doesn't get wet, and make sure the side pockets are large enough and accessible enough for the essentials you grab a lot.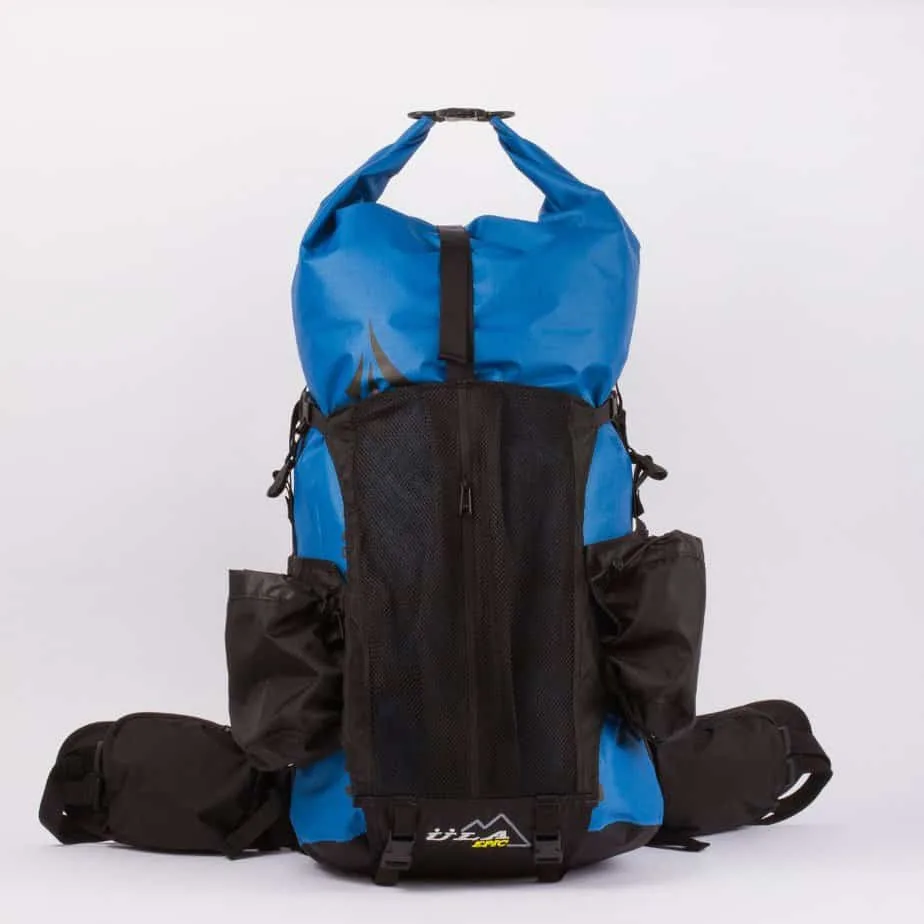 Backpack Volume
Ultralight backpacking companies often measure the volume of their packs differently from traditional backpacking companies. Traditional manufacturers measure just the volume of the closed storage and exclude the volume of things like external pockets and the extension collar.
This is helpful to know if you're comparing the weight-to-volume ratio between an ultralight backpack and a traditional pack. Ultralight packs may seem large when it comes to volume, but it's usually because they count the external storage features that traditional brands don't include.
Ultralight Gear
An ultralight pack isn't going to be of much help to you if you don't have the right ultralight gear to store inside it. Ultralight backpackers use gear that's compact, lightweight, and easy to compress down to a very small size. Don't try to fit your traditional, heavier gear into an ultralight pack – not only will you run out of room for your food and gear, but you'll put too much stress on the bag itself.
Is an Ultralight Pack Right for You?
An ultralight pack is a good choice if you're more interested in covering several miles during your hike or backpacking trip wearing something that's comfortable and that doesn't feel like a burden.
If you care more about getting more miles under your feet as easily as possible than you are about carrying a lot of gear and small luxuries, an ultralight pack like the Fastpack may be a great choice. Moving and being on-the-go is the focus here, evident by the quick access those external pockets offer and the obvious lack of other bells and whistles.
Final Thoughts
We love a company that specializes in a certain type of backpacking – ULA are pros when it comes to ultralight backpacking, so we feel that they'd be trustworthy when designing a minimalist pack.
If you're looking for something that you can run in, there are probably better packs out there that will stay in place even as you jog.
Otherwise, we can't see much to dislike about this pack, especially since it has a 30-day return period. Again, as we said before, a lightweight pack is just one part of a lightweight kit – make sure the rest of your gear is meant for ultralight backpacking to truly get the most out of the Fastpack.
Further read: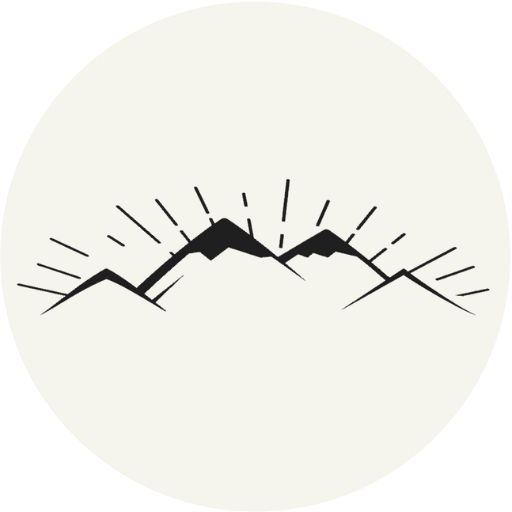 The All-Outdoors Guide team is comprised of enthusiastic experts that enjoy helping others that aspire to be better at outdoor fun. Part of that is making sure you have the right gear and information when it's time to go out and have fun. Some of our team have accomplished amazing feats like climbing 6000 feet to the top of mountains, others have explored every dirt trail they could find and we even have some people that have backpacked solo on various continents. No matter what our readers want to learn and do, our team is here to help them accomplish those goals.