Nature lovers are always thinking about their next bout of time spent in the fresh air, with clear lakes or awe-inspiring mountains greeting them when they wake up. Whether you prefer backcountry camping, setting up at a campsite, or traveling in your luxury RV, you can camp, hike, picnic, fish, swim and sleep late or wake up with the birds at the best 10 camping spots on our list.
These picturesque locations have everything from peaceful, serene surroundings to challenging hiking trails, adventure sports, and even the opportunity to pop into town for a day or night in civilization. Go for a weekend or stay for much, much longer.
The Best Camping in the US – Top Destinations
These are the top 10 camping destinations in the U.S., plus a handful of honorable mentions we don't want you to miss.
Acadia National Park in Maine
If you want to camp near the water, consider Acadia National Park in Maine, set on Mount Desert Island. This is a prime spot if you want to spend your days hiking and then return to your campsite when your feet need a rest, and some of the trails will take you right to the gulf, where you can get a front-row seat to the crystal-clear water.
Truthfully, there are so many trails here that you'd need to stay for weeks to hike them all, so if it ends up being a beloved camping spot, you'll likely return here over and over through the years.
Know this before going: Acadia has a bunch of rules to follow, so you want to get familiar with them before you go. It's worth it, though, especially since you can head to a nearby restaurant to fuel up after hiking instead of depending on whatever you have the energy to cook over the campfire. Plus, across the park's 17 million acres, you'll find forest (of course) and thousands of lakes and ponds.
Adirondack Mountains in New York
Tucked away far from bustling New York City, you'll find the Adirondacks, an impressive massif that attracts hikers from all over the state – and the world. (If you're seriously interested, check out the Adirondack Forty-Sixers, a collective of people who have made it to the peaks of all 46 highest-of-the-high mountains.)
If the area is overrun by tourists, consider setting up camp on the Saranac Lake Islands. There's Eagle Island, Knobby Island, and Sable Island to choose from, among others, and you'll always have a view of the water while steering clear of visitors.
There are a ton of camping spots to pick from and mountains to scale in the Adirondacks. The rules are pretty relaxed here, so long as you pick up after yourself. If you need a break from the great outdoors, head to the cute waterfront town of Lake Placid.
Arches National Park in Utah
The red rock terrain at Arches National Park in Utah makes the perfect backdrop for freshly fallen, pure-white snow. There's just one campground here, called Devils Garden, which has around 50 sites. (If you can't snag one of them, there are nearby camping spots in Moab.) Camping here is fairly comfortable, thanks to drinking water, grills, picnic tables, and restrooms.
The Delicate Arch Trail is one of the park's most popular hiking spots, and you'll want to have your camera at the ready, as you'll pass by countless photo ops. Make sure you have a permit before backpacking if you plan to pitch a tent wherever you see fit in the backcountry. And invest in quality hiking boots before you come – the trails here are steep.
Badlands National Park in South Dakota
When you're after the most relaxing of all relaxing camping experiences, you want Badlands National Park in South Dakota. The Cedar Pass and Sage Creek campsites give you views of wide-open plains. Cedar Pass has some comfort amenities like electricity and running water, while Sage Creek is more rugged.
And if you want to be even more removed from civilization, you're allowed to go backcountry camping here, too. You have to be half a mile or more from the main road, but otherwise, there aren't many rules to follow in the park.
And if all of that relaxing and recuperating does encourage you to move, there are tons of hiking trails to pick up throughout the 64,000-acre park. Since the park is highly protected and undeveloped, you'll get a true, raw hiking experience, with plenty of peaks and natural terrain to trek across.
Note that the climate in this part of the country can be a little rough, so you want to research and pack accordingly, depending on the time of year you'll be camping. Otherwise, this is a truly beautiful spot for camping and/or hiking trip.
Biscayne Park in Florida
While on the pricier side of things, Biscayne Park can introduce you to a part of Florida many people never experience. On top of your camping gear and tent, you'll want to pack fishing gear, as you can rent a boat and spend the afternoon on the water.
If taking the boat around the islands doesn't appeal to you, you can also fish right from the coast. There's also canoeing, diving, and snorkeling, making this camping experience one for water-lovers.
As a bonus, this is where one of the world's biggest coral reefs can be found. Pull-on a wetsuit if you want to see all sorts of multicolored tropical fish swimming about. When you dry off, there are over 173,000 acres of the park to check out on casual outings (there isn't much in the way of hiking here, for the record). Camping on a white, sandy beach near some of the world's most beautiful sea life? Sign us up.
Crater Lake National Park in Oregon
If you're after a snowy camping experience, Crater Lake National Park in Oregon should be at the top of your list. You'll want to pack a heavy-duty tent and a four-season sleeping bag to brave the chill, but you'll be thankful you do because this place is gorgeous. The park seems to look brand new every day – sometimes, the mist will block out a lot of what you can see (other than the lake), while other days, full visibility shows you parts of the park you didn't know were there.
Crater Lake is a pretty small spot, making it perfect for romantic getaways and quiet camping trips. There are a lot of long hiking trails, too, if you want to disappear into the woods for a few hours. It's also a pretty safe place to visit in terms of wildlife, making it great for a family trip with little ones.
Glacier National Park in Montana
Glacier National Park in Montana has over 13 developed campgrounds and 1,000 sites to choose from for your trip ­– and practically all of them have stunning views of what the park is known for: glaciers. There are 700 miles of hiking trails, too, that bring you through forests and meadows and into the mountains.
This is one of the parks on this list with pretty strict regulations, so you'll want to familiarize yourself with them so that your trip can go along uninterrupted. When it comes to campsites, they're usually on a first-come, first-served basis, but some of them can be reserved, so look into that if you don't want to just take your chances. The Avalanche campground has an especially pretty view.
If you'll be hiking, make sure you have durable, quality gear – the trails here get pretty steep. And no matter what type of camping trip you'll be having, you'll want binoculars and a camera so you can truly appreciate the sights.
Isle Royale in Michigan
Isle Royale, one of Michigan's Great Lakes, has some of the best scenery in all of the United States. To make the most out of your visit, you can take a boat tour from June to September or sign up for a ranger-led walk any time of the year.
The best part about camping here is that there's a lot of nearly untouched land that few people have ever discovered – so if you have an explorer's soul, you'll love thinking you may be the first person to ever set your eyes on some of the sights.
While the dispersed camping regulations are pretty relaxed, you can also opt to stay at an official campsite. This is the best bet if you want a bit of luxury or you're traveling with a first-timer because you'll have access to clean water and restrooms.
Shenandoah National Park in Virginia
Located in Virginia, not far from Washington, D.C., Shenandoah National Park has 500 miles of hiking trails, which include an 8-mile trip up Old Rag Mountain, a bucket list must-do for serious hikers. You can also check off some Appalachian Trail miles – there are more than 100 of them that go through Shenandoah – not to mention other trails that bring you up the 4,000-foot-high peak.
As you explore the park, which takes up more than 200,000 acres, you'll be treated to beautiful forest and waterfall landscapes. Don't skip Skyline Drive, either, where you can book a horseback riding session.
If you head there during the fall, you want to book a site at Big Meadows Campground, which gives you prime viewing of autumn leaves. Plus, you can take a hot shower in the morning, making this experience a little less rugged than other camping trips.
Denali National Park in Alaska
For the best camping in Alaska (the Alaskan tundra, to be specific), you want to head to Wonder Lake in Denali National Park. Wilderness lovers will definitely want to add this to their bucket list, as will photographers ­– this is where you'll get the best possible view of Denali, hands down.
The park takes up six million acres, which includes the tallest peak in North America: Mount McKinley. And Wonder Lake isn't the only place to camp – there are multiple established campgrounds and hundreds of sites to choose from.
There's more to do than stargaze, too (unless that's the sort of outdoor experience you're after). You can take a plane ride for an aerial tour of the park; go skiing, snowboarding, or dog sledding; or pop into a coffee shop for a hit of caffeine.
You can get there by shuttle bus, and only tents are allowed at the campsite. It may be a primitive camping experience for you and yours, but it will undoubtedly be a gorgeous and memorable one, too. Know that this is a hardcore experience, though, as far as camping is concerned, with utter immersion into nature and wildlife.
Honorable Mentions
These parks may not have made it on our top 10 list, but they're still certainly worth a mention.
Assateague State Park in Maryland
When your time off calls for a coastal trip, you can stay right by the Atlantic when you set up camp at Assateague State Park in Maryland. Wake up with the sun and layout on the sand all day, or take out a kayak to explore a private cove. You can also swim, surf, paddleboard, go crabbing or take a bicycle ride. And keep your eyes peeled for the wild horses that are known to roam the beach! (P.S. You'll only be 9 miles from Ocean City.)
Big Bend National Park in Texas
For an adventurous camping trip, head to Big Bend National Park in Texas. You'll be able to canoe, kayak and raft along the Rio Grande. When you've dried off, head out for a hike through the desert, by the river or in the mountains. There are both developed campsites and backcountry camping here, so you can customize the type of excursion you take.
Grand Canyon National Park in Arizona
Views don't get better than what you'll find at the Grand Canyon, and you can spend the night at an official campsite or in the backcountry (so long as you have a permit). Since this is possibly the country's most popular campsite, it pays to make a reservation to secure your spot. If you want as secluded an experience as possible, steer clear of the popular South Rim and head to the harder-to-get-to, yet quieter North Rim instead.
Los Padres National Forest in California
For the top camping spot in California, you want Kirk Creek Campground at the Los Padres National Forest. Scenery includes both oceanside cliffs and redwood trees, giving you the two best landscapes the state can offer. Situated on a plateau that overlooks the Pacific Ocean, the campground lets you rough it without being too far (half an hour by car) from the relaxed town of Big Sur.
Wai'anapanapa State Park in Hawaii
Now, there are a ton of state parks in Hawaii that have more luxurious amenities, but if you want to experience all of the natural wonders there are to appreciate, you want Wai'anapanapa State Park.
Your time there will be more rugged and secluded than at some of the other parks on this list (and in Hawaii), but you'll marvel at the black sand beaches and natural lava arches. Amenities are few – a bathroom, picnic tables and outdoor showers, and that's about it – but the coastline beautifully meets up with green jungle, and the sunrises here are spectacular.
FAQs about Best Camping in the US
Question: Is it illegal to camp in the woods in the U.S.?
Answer: Many U.S. National Forests and Grasslands allow visitors to camp for free anywhere on the property, and the same is true for National Parks. However, each location will have its own set of guidelines, so never assume you can go backcountry camping. It's always best to find out the rules ahead of time so that you don't get hit with a fine for camping where it's not allowed.
Question: What is the most extreme type of camping?
Answer: Backpacking is considered the most extreme type of camping, as you're completely on your own and free from – and not protected by – campsites or associated amenities. Backpacking requires high-level knowledge of hiking, survival, and location.
Question: What is luxury camping called?
Answer: Luxury camping is typically referred to as "glamping," which is a combination of the words "glamorous" and "camping." When glamping, you'll be treated to comfort amenities you don't typically get with regular camping, like temperature-controlled tents with beds, electricity and running water, and other types of resort- or hotel-like niceties.
Question: What is boondocking?
Answer: Boondocking is essentially a type of backcountry camping but in a more extreme way. It's when you go camping off the grid and far from the amenities and services you'll find at campgrounds and RV parks. It's common for campers to go boondocking for several days or weeks at a time.
Question: Is RV travel cheaper than staying in a hotel?
Answer: If you own an RV, it will likely cost less to go on a trip than if you were to stay at a hotel. However, if you are going to rent an RV, it will likely cost you more than if you were to stay at a hotel. Cost is relative, though, and you'll want to add up specific expenses as you plan your trip. A minimalist trip in a rented RV may still come out to less than a luxury vacation with a hotel stay.
Best Camping in the US: Final Thoughts
The United States – and the world – is home to countless prime camping destinations, suiting every camping style, interest and budget. When choosing the right camping destination for you and your family – or you alone, if you're planning a solo trip – keep the following in mind:
Consider the landscape for the views and what it offers
If you're near a forest, there will likely be hiking trails. Still, if your main goal is to go hiking, make sure there are enough trails in your vicinity that match your level of experience. Simply knowing there are hiking trails at the park won't tell you if they're safe or possible for you to handle.
If you're going to be near the ocean or a lake, find out what water sports are available. And if you're going on a photography trip, make sure that you can actually be near the wonderful views instead of being stuck on a campsite without easy access to lookouts.
Decide what type of camping you're up for
Regular camping means booking a campsite, setting up your tent on a cleared-off spot and being close to your car at all times. RV camping is more convenient for some people, as they can take with them whatever they like and have more shelter at night. On the flip side of that is backcountry camping, where you're essentially on your own. Whichever type you decide on, make sure you have the knowledge and gear you need to stay safe and comfortable.
Don't ignore the rules and regulations
Even the laxest campsites will have guidelines that you can research, and many national parks have strict rules that you're expected to follow. Before you even decide on a place to stay, make sure you read through the guidelines thoroughly. Otherwise, you could get there and find out that you need a license to go fishing or that backcountry camping isn't allowed, and your entire trip could be ruined.
Getting ready for your big camping trip? Check out these make-ahead camping meals you'll love or the best camping activity ideas for kids. You can thank us later!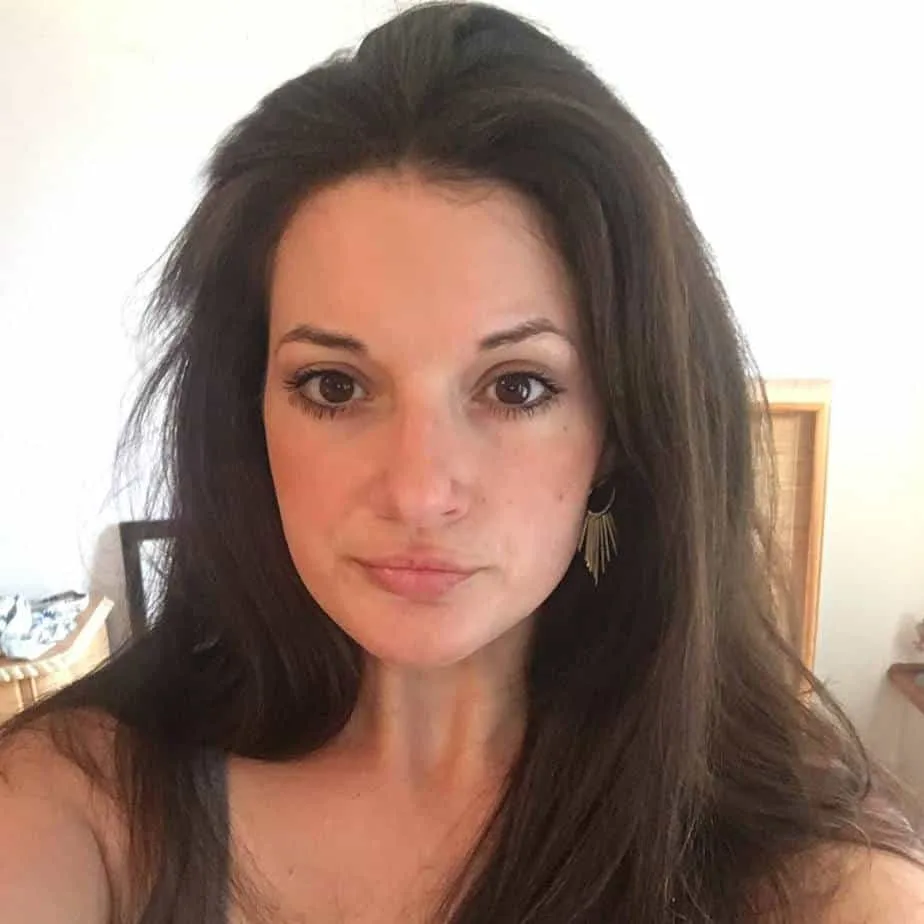 Lindsay is an adventurous soul and a columnist in New York. She's a frequent hiker around the park in the Hudson Valley. Her backpack and boots are ready when nature calls. She has figured out tricks that will make that uphill struggle calm your soul.