Kids and outdoor adventures go together like peanut butter and jelly, but sometimes parents need to lend a helping hand in keeping their youngsters entertained during a camping trip. Keep the "I'm bored" complaints at bay and help your kids get the best experience they can with these entertaining and even educational activities.
Our Top Family Camping Ideas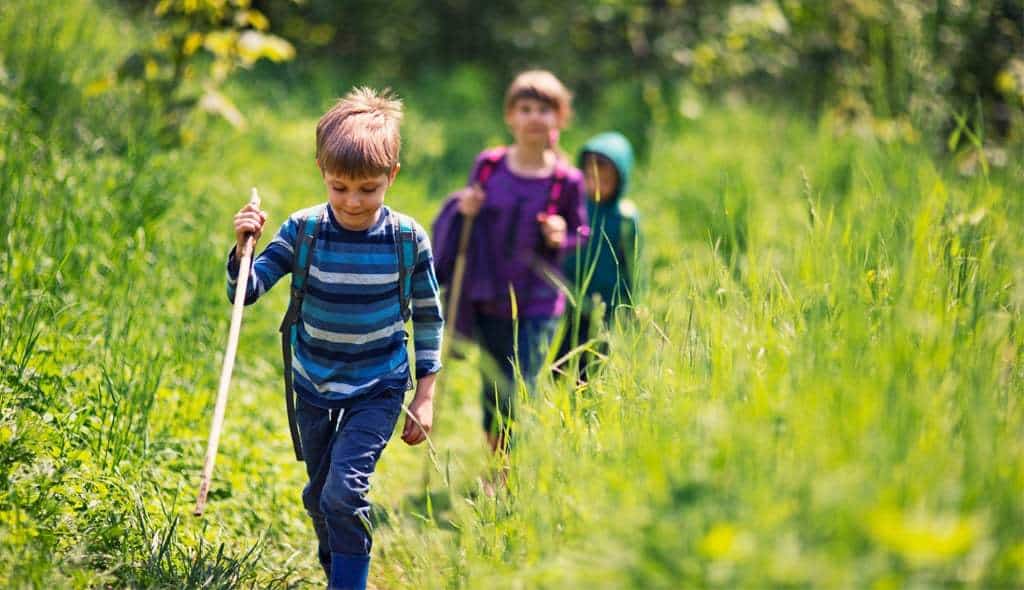 Set Up a Fun Nature Scavenger Hunt
Kids love to explore so a great way to encourage their curiosity while also giving you the opportunity to teach them about the outdoors is to set up a scavenger hunt.
The difficulty of the scavenger hunt should be appropriate for the age of the kids involved. Common outdoor sights or objects will work better than difficult ones that may leave kids feeling frustrated. The best way to set up a custom scavenger hunt made for your campsite it to visit the place beforehand and take notes.
Ideas for items to find for the hunt include – berries, certain species of flowers, plants or leaves, pinecones, animal tracks, types of rocks, a bird's nest, etc. Hunts can also include sounds, such as the sound of crickets, a certain bird's call, a bee buzzing, or the sound of moving water. Experiential hunts are great too! Include boxes for skipping a rock, catching a fish, finding a squirrel, crossing a creek, or climbing a tree.
Check Google for premade scavenger hunts to help you if you need inspiration.
Teach Your Kids Basic Orienteering
Our next family camping idea comes with survival skills! GPS technology has made it easier than ever to get around, but sadly that means many kids growing up will never have experience using a compass and map to navigate. Teaching kids the very basics of orienteering really isn't difficult and can be a ton of fun when you throw in a treasure hunt.
Similar to the scavenger hunt, this too will require you to scope out your surroundings ahead of time to lay out your course. With the help of a compass, design a course complete with obstacles, checkpoints, and clues for the kids. Include activities to accomplish at checkpoints and have the course lead to some type of prize at the end.
At a very basic level, you could forgo the compass and have your map rely entirely on landscape markers, which could be suitable for younger kids who may not yet understand the concept of a compass. Older kids will really enjoy the additional navigation steps of using a compass. They may even set up their own treasure hunts for their friends or even their parents to try.
Stay Busy with Arts and Crafts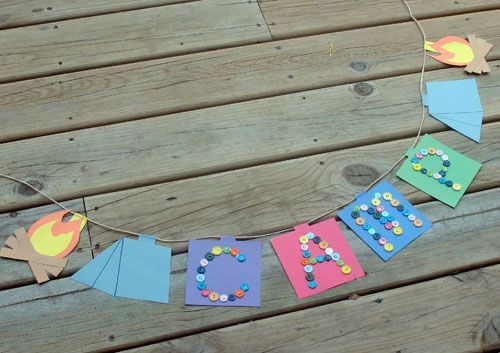 If your campsite has picnic tables and you'd like something to keep your kids busy close, arts and crafts are a perfect diversion. Try to choose crafts that involve natural elements your kids can find in the outdoors.
Younger and older kids alike will enjoy painting rocks and all you'll need to provide are some paints and brushes. Another option is to collect pine cones and make little creatures out of them. Bring along some ziplock bags with googly eyes, fake feathers, pom-poms, and whatever other decorations catch your fancy.
Take paints and glue along as well and let your kids experiment. A small, round pine cone with acorns painted as eyes and two feathers stuck in the sides looks just like a cute owl. Paper plate animal masks are another option that doesn't require a bunch of heavy supplies – plus you'll probably already be taking paper plates with you.
There are hundreds of different craft ideas to choose from that you can find on websites dedicated to kids' arts and crafts projects.
Bring Family-Favorite Board and Card Games
Board and card games are perfect for spending time together at the end of day before you head to bed in your tents. You can really take any games you enjoy as a family, but if you want something different there are plenty of options to choose from.
Classic Trouble is a fun board game that has no difficult rules and has a very simplistic board. The dice are in a pushable capsule and the player markers fit snug into holes on the board. This makes Trouble idea for playing while camping as you don't need a tabletop surface to have fun.
Snakes and Ladders is another simple game that even very young kids will enjoy, making it a good choice for families with big gaps in their children's' ages. Other great choices are Pictionary, Hoopla, and Battleship.
Always take along a pack of cards. Depending on the group you can play anything from Go Fish to poker to keep things fun. Or if your kids are busy playing and you have some time to kill, maybe relax with a game of solitaire.
Build a Campfire Together and Make Sweet Treats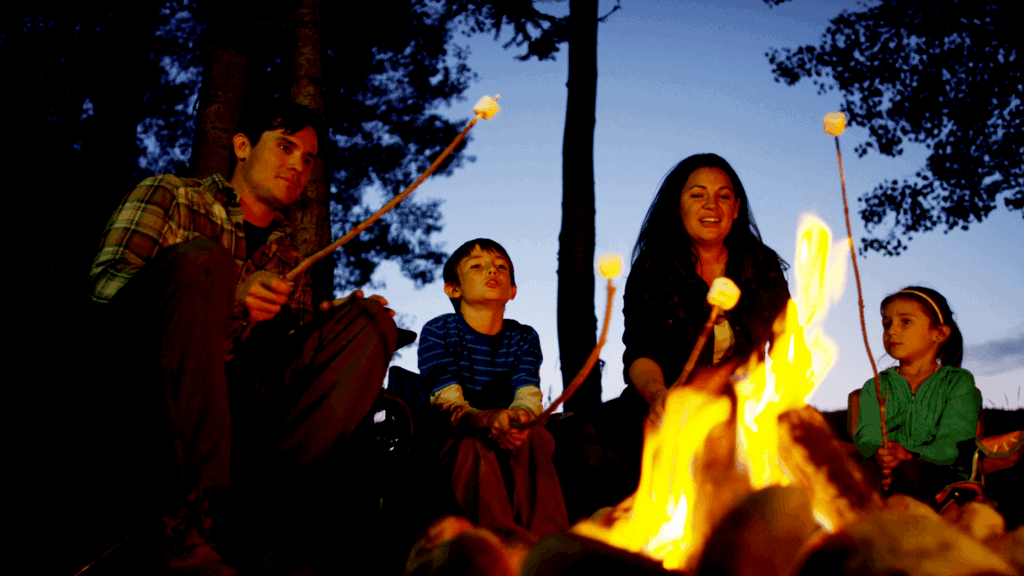 For many adults, there are few memories of camping as a child as fond as those of gathering around the campfire and roasting s'mores. S'mores are the classic campfire treat and the perfect after-dinner dessert that rarely disappoints. If your kids are pros at s'mores already, there are also other sweet treats to try.
Banana boats are everything you love about s'mores, plus bananas! You'll need all your normal s'mores ingredients plus a banana for each person and some aluminum foil. Cut the banana lengthwise, take out just a little banana to make space, and fill the gap with chocolate pieces, mini marshmallows, and whatever else you'd like. Wrap it up in foil and roast over your campfire coals for 5 to 10 minutes.
Other tastes ideas include grilled caramel apple crunch, orange peel brownies, dessert pancakes, campfire cones, and campfire cinnamon rolls.
Take Turns Telling Stories New and Old
Campfire storytelling is a tried-and-true tradition. You can definitely have a lot of fun simply telling your favorite stories, whether scary, funny, or nostalgic. However, there are always fun storytelling games to play as well.
Team storytelling is a great way to get everyone involved. One person will start the story with a couple lines. The next person will add on to the prompt however they see fit, and on and on it goes. Turn it into a game by giving each person only a few seconds to start their response. If they can't think of anything then they're out of the game.
You can find a bunch of fun campfire games to play here.
Keep Playing After Sundown with Glow in the Dark Ring Toss

Kids still excited and wanting to play, even after the sun is down? Glow in the Dark ring toss is a fun game for both kids and adults. You can buy a kit online or you can also make your own by buying large glow sticks and rings or using glow in the dark spray paint. Glow in the dark bean bag toss is another very similar option.
Other fun nighttime games include flashlight tag, flashlight capture the flag, commando, ghost in the graveyard (opposite of tag), and firefly. If your kids are already a bit tired and you'd like a more relaxed nighttime activity, you can also do stargazing or an outdoor movie (either on a laptop or a portable projector).
Family Camping Ideas – Final Thoughts
Before you head out on your next family camping trip, think about trying out one or a few of these fun ideas with your kids. You might just make a new family tradition!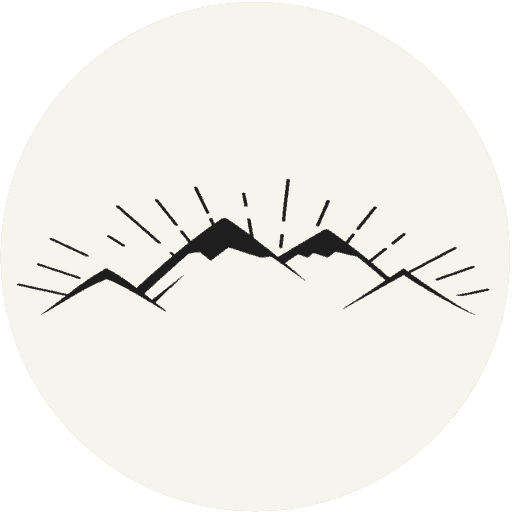 The All-Outdoors Guide team is comprised of enthusiastic experts that enjoy helping others that aspire to be better at outdoor fun. Part of that is making sure you have the right gear and information when it's time to go out and have fun. Some of our team have accomplished amazing feats like climbing 6000 feet to the top of mountains, others have explored every dirt trail they could find and we even have some people that have backpacked solo on various continents. No matter what our readers want to learn and do, our team is here to help them accomplish those goals.