If you're looking for a durable and highly functional rooftop tent for your outdoor camping trips, then you can't go wrong with Tepui. As one of the leading brands in the industry, Tepui makes some of the best rooftop tents and outdoor gear you can find today which is what we're going to see in this Tepui Tent Review.
The Tepui Kukenam 3 is a versatile, top-of-the-line rooftop tent that certainly lives up to the reputation of the brand. It's very easy to use, convenient to carry, and comes with a host of features that will make you want to take it exclusively for all your outdoor camping trips.
In this review of the Tepui Kenam 3 tent, we'll take a look at its key specifications, core features, how it performed in our test, available alternatives, and some frequently asked questions. Hopefully, you'll be able to make a well-informed decision after going through this article.
While you're here, check out our picks for the top 3 truck tents for camping.
Tepui Tent Review
Key Specifications of the Tepui Kukenam 3
| | |
| --- | --- |
| Type | Rooftop |
| Dimensions (Open) | 96 inches x 56 inches x 52 inches |
| Dimensions (Closed) | 48 inches x 56 inches x 12 inches |
| Weight | 130 lbs |
| Windows | 2 Side, 2 Roof |
| Capacity | Up to 3 People |
| Colors | Haze Gray, Blue, Olive Green |
| Latest price | Check the latest price here |
Features of the Tepui Kukenam 3
The Tepui Kukenam 3 is an excellent rooftop tent for your camping needs. It offers some of the best durability, comfort, and ease of use you can get in a rooftop tent today. It features a thick canopy, strong zippers, and a comfortable mattress for a night well-spent in the mountains and under the stars.
Assembling and installing the Kukenam 3 is very easy and the instructions are pretty straightforward. Even if you have never used a tent before or are just starting out with camping, the Kukenam 3 will With the tent you get a 13mm wrench which allows you to install the tent on the rack quite comfortably.
The Kukenam 3 is a surprisingly spacious tent with a height of 52 inches when open so you won't have any problem moving around in it. The best part is that it collapses easily to just 12 inches when not in use so it's not distracting at all.
The height is actually amongst the best in its category and you will feel the difference when you have friends or family on your camping trips. It has a telescoping, self-collapsing ladder that allows you to easily set it up and tear it down in a breeze.
When it comes to protecting you from harsh weather, not many rooftop tents can match the performance of the Tepui Kukenam 3.
It comes with a 600D ripstop canopy that allows you to be safe, comfortable, and dry, regardless of what Mother Nature throws at you.
The canopy is built to withstand all types of conditions, offering you greater durability than most rooftop tents. Couple that with a 420D rainfly and you have a tent that can withstand heavy rainfall like it's not even a big deal!
Another great feature of the Explorer series by Tepui is that you can buy add-ons or accessories for your tents directly from Tepui. If you live in places where the weather gets extreme, then you can easily buy additional canopies for a strong mounting system.
On the other hand, if you're going on a camping trip in the desert, you can get a lighter canopy to enjoy stargazing in the sandy dunes.
The memory foam is one of the highlights of the Tepui Kukenam 3 for me. It's quite comfortable and allows you to get some much-needed rest after a day (or night) of adventure. In fact, I would rank it amongst the best memory foams in all rooftop tents.
One of the things you should look for in rooftop tents (or any tent for that matter) is the conversion time. The last thing you want is a tent that takes eons to go from travel to camp mode and back. The Tepui Kukenam 3 is one of the best options in this regard.
To unfold the tent, all you have to do is take the cover off and extend the ladder. The ladder is sturdy and can easily be adjusted up to 8 feet and 6 inches. When it's time to tear the tent down, the internal bungees make it easier for you to do so.
The zipper of the Kukenam 3 is very durable and can withstand rough and regular use. It closes three sides of the four-sided cover, with the remaining side-mounted semi-permanently to ensure that you can easily throw the cover out of your way when you want to.
When you switch to camping mode, the straps holding the cover will help in rolling it up conveniently.
Now that we've covered the features of the Tepui Kukenam 3 rooftop tent, let's take a look at how it fared in our performance tests.
Performance of the Tepui Kukenam 3
I have to say, the standard in rooftop tents is getting higher and one of the driving forces behind this is Tepui. The Tepui Kukenam 3 has become one of my all-time favorite rooftop tents and it's easily one of the best options that you can buy today.
Installing the Kukenam 3 on my Toyota Hilux pickup was easy as it gets. As mentioned earlier, the instructions are easy to follow so it took me less time than I anticipated to be ready for my next outdoor adventure.
I took the Kukenam 3 for a test run on an overnight camping trip with my partner. Close to sunset, we decided to set up the tent and it took me barely 5 minutes to do so, which was great. After a BBQ in the woods, we headed to the tent to catch some sleep and I woke up the next day feeling fresh and fine.
The comfort of the memory foam mattress is very underrated. Whether you're sitting with friends having a laugh or getting some sleep, the mattress will keep you comfortable and at ease at all times!
This is an all-weather use rooftop tent so the next time I used it was actually not too far away from my place when rainfall was in the weather forecast. The rainfly really came into use and I was dry the entire time I was in the tent.
After a few weeks of using the zipper quite roughly, I came to the conclusion that the Tepui Kukenam 3 lives up to its bill of durability and performance. The zipper hasn't shown any sign of wear and tear and I tested it out even when I didn't go camping.
Ranked: The 6 Best Places to Buy Tents Online
Pros of the Tepui Kukenam 3
It wouldn't be a complete review without looking at the good and the bad of the Tepui Kukenam 3. There's not a lot of bad going on with this rooftop tent but plenty of upsides. So it's no surprise why the Kukenam 3 is the standard in rooftop tents today.
Ease of Use
Even if you're someone who doesn't go camping or hasn't ever used a tent before, the Tepui Kukenam 3 is as easy as it gets when it comes to installation and conversion. You can easily convert it into camping mode within a matter of minutes to spend a night under the stars.
Versatility
The Kukenam 3 is a weatherproof rooftop tent that gives you the liberty of enjoying everything that Mother Nature has to offer without sacrificing comfort and safety. The rainfly allows you to sleep on the comfortable memory foam mattress without having to worry about getting wet. Add additional canopies to the Kukenam 3 and you have a strong tent that can withstand snowy and windy weather conditions.
Durable
Everything from the fabric of the cover to the ladder and memory foam to the frame adds value to the durability of the Kukenam 3. I found the zipper to be amongst the best and is built for long-term use. So while you're paying a good price for this rooftop tent, you're getting fantastic value for money in return.
Cons of the Tepui Kukenam 3
I personally didn't have any problems or issues with the Tepui Kukenam 3. However, for the sake of transparency, these are the two drawbacks of the rooftop tent.
Expensive
Tepui is known for manufacturing high-end rooftop tents and has a brand name to live up to. So it's no surprise that the Kukenam 3 is one of the more expensive rooftop tents you can buy. On top of that, you need to buy accessories and add-ons to add more features to it.
Can you buy a durable and easy-to-use rooftop tent for less? Yes, you can and there are many options available to choose from. However, when it comes to build quality and use, not many can match what the Kukenam 3 delivers.
No Extra Awnings
Not that I'm losing any sleep over it, but having extra awnings would've been nice. This is something you can buy separately but with the price tag the Kukenam 3 comes with, it would've made sense to just include them. Maybe they will in their next model.
Alternatives of the Tepui Kukenam 3
Maybe the Tepui Kukenam 3 tent is not what you need. Maybe you're looking for more features or an affordable option. Here's a look at the top 3 alternatives (in my opinion, of course) of the Kukenam roof top for you to consider.
Tepui Autana 3
If the price is not an issue and you're looking for the best selection of rooftop tents, then you can't go wrong with the Tepui Autana 3. It's considered by many as the best Tepui rooftop tent, offering greater comfort, durability, and weather protection than most.
There's not much wrong going on with the Tepui Autana 3, just that the conversion time is longer than the Kukenam 3 and the window awnings don't roll up which is a bummer. Other than these two minor drawbacks, the Autana is a great rooftop tent for all weather conditions.
Roofnest Sparrow
The Roofnest Sparrow is an excellent rooftop tent that's lightweight, weatherproof, easy to use, and highly durable, all at a wallet-friendly price. It's one of my favorite rooftop tents in the budget category and comes with a free ARB branded refrigerator as well!
One of the cons of the Roofnet Sparrow is its build material. Made from medium-grade metal, it's not highly resistant to excessive weight. I also felt that the bracket could be more durable and the limited storage space didn't do any favors either. Overall though, it's an excellent entry-level rooftop tent for beginners and budget outdoor enthusiasts.
Smittybilt Overlander
The Smittybilt Overlander is a spacious, sturdy, and affordable rooftop tent that adds new meaning to value for money. It comes with a boot bag so you can easily store your footwear and has LED strips for ambient lighting when you need it.
The ladder could be better as it's not the most sturdy accessory in the Smittybilt Overlander. The Velcro cover is another thing that could be much better. Overall, it's an excellent rooftop tent on a budget and will deliver a good performance.
Always on the lookout for the best tents? You can check out our tent reviews to stay informed about the latest and greatest tents out there!
FAQs
Question: Can I Install the Tepui Kukenam 3 Rooftop Tent On Any Pickup?
Answer: Yes, you can install the Kukenam 3, and most rooftop tents for that matter, on almost all pickup models and makes. The installation can be tricky in some rooftop tents but when it comes to Tepui tents, it's as easy as it gets.
Question: Can I Take the Kukenam 3 Out If It's Snowing?
Answer: Yes, you can. The Kukenam 3 is an all-weather rooftop tent and if you live in a place where rainfall and/or snow is high, then you can easily buy additional canopies for the rooftop tent. The rainfly will also protect you from rain and snowfall.
Question: How Long Will The Tent Last?
Answer: Tepui is renowned for making high-performance, versatile, durable, and long-lasting rooftop tents, and the Kukenam 3 is no exception. While I can't put a number to it, this rooftop tent is built for regular, rough use and can withstand all weather conditions. So rest assured, the Kukenam 3 is going to be your camping buddy for a long, long time.
Conclusion – Is the Tepui Kukenam 3 the Best Rooftop Tent
For your money's worth, it might as well be. Only a few options out there can truly compete with the durability, quality, and versatility of the Tepui Kukenam 3. Regardless of the terrain or weather conditions, this rooftop tent will keep you dry, warm, and comfortable.
Sure, it's not the cheapest tent you can buy, but the Tepui Kukenam 3 is worth the investment with its solid performance, ease of use, and fantastic durability. So it doesn't surprise me that it's a highly recommended rooftop tent.
If you're looking for durability, reliability, and value for money, then the Tepui Kukenam 3 is a great bet. You can truly live the outdoor life with the comfort and support that the Kukenam 3 can offer.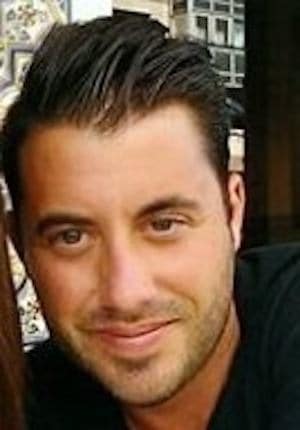 David is a strong advocate of outdoor-related activities and has many years of experience backpacking and hiking around the world, including the Italian and Austrian Alps in Europe as well as central and southern Asia.
Locally, he has also led many groups cycling through Vermont, Nova Scotia, and Wisconsin. David constantly uses and tests the latest gear for the outdoors, which in turn allows him to help others make more informed buying decisions. He's excited to share more of his knowledge and to see others enjoying the great outdoors more because of his advice and recommendations.