Our Augason Farms vs Mountain House comparison will show you which retailer is better for emergency food supplies.
Having a stockpile of long-lasting food is vital if you want to prepare properly for unforeseen emergencies. It isn't just emergencies that meal kits and food with a long shelf life are useful for. It can also be great to have when backpacking, hiking, and camping as an easy way to keep up your energy and grab a quick meal.
We're going to look at the different features of both Augason Farms and Mountain House and the services they offer. We'll explore their pros and cons, if there are other alternatives on the market, and also decide which one is the best to use.
Before we get into Augason Farms and Mountain House in-depth, let's have a brief glance at the main differences between the two.
Main Differences Between Augason Farms vs Mountain House
The main differences between Augason Farms vs Mountain House are:
Augason Farms have meal kits lasting up to one year, whereas Mountain House do not
Augason Farms food doesn't contain much protein, whereas Mountain House food has lots of protein
Augason Farms sells many other emergency equipment, whereas Mountain House does not
Mountain House is more expensive, whereas Augason Farms is more of a budget-friendly retailer
Exploring Augason Farms and Mountain House features
We'll discuss which supplier of emergency food is better at the end of this comparison but let's look at the different features of each retailer first.
Meal Types
Both of these retailers offer several meal types that work both for emergency preparation and for taking on various outdoor activities.
Augason Farms offer meal kits that provide a food supply from 30 days to one year. One thing to note with the meal kits from Augason Farms is that there is a lack of 'ready meal' options. Instead, they provide essentials that you need to combine to create your own meals.
It is kind of a drawback because it involves more work. The meals can also be seen as a bit bland so you may want to stock up on some species or flavors to add in.
Augason Farms also offers a variety of long-life-specific meals and other freeze-dried food. So, you don't necessarily have to go with a month-long to one-year supply. They also offer various vegetarian options and deals designed to last you several days.
Mountain House also offers multi-day food kits but there isn't as much in one purchase. For example, with Mountain House, you can't get a year-long supply but you can get enough food to last up to 14 days in some of their bundles.
They do provide weekend kits and food that has been specifically designed for different activities. This includes hiking, camping, hunting and fishing.
Nutrition
Another big factor to judge these two brands by is how nutritional their food actually is. This is important not just from a healthy standpoint but also in regards to giving you energy.
Augason Farms food is pretty low on protein – usually around 6g for each serving – however, in terms of calories, they tend to be higher. A lot does depend on the food you order but it is around 250 – 300 calories per serving. It does have less sodium though. Many people have commented on the inferior taste that is associated with Augason Farms.
Mountain House instead focuses on quality of taste and nutrition. Their meals and food do have a lot of protein but it tends to be lower in calories. In fact, many hikers would go with Mountain House because of the energy and low-calorie ratio.
Packaging
Even if you are simply storing this food at home in case of emergency, the packaging still needs to be robust while also being accessible. In fact, accessibility is even more important if you are hiking, backpacking or camping.
The vast majority of Augason Farms food comes in #10 Cans. Inside you'll find pouches that generally have up to 4 servings although it does depend on the meal types that you have ordered. This is pretty good for storage as you don't need to use all the contents of the can at once and it keeps the dried food safe and secure.
Mountain House is quite similar in that a lot of their deals come in #10 Cans with pouches. They also offer Pro Packs which are tailored for backpacking or hiking. They don't take up much space and they don't weigh much either.
There isn't a lot between Augason Farms and Mountain House in regards to their packaging.
Shelf Life
OK, this is a big one – how long does the dried food last?
Seeing as you are more than likely preparing for an emergency (and you probably don't know when that will happen), you need the meals to last for a long time.
The majority of Augason Farms last for up to 30 years. This is obviously a long time and ideal for stocking up. Their baking and some dairy foods have a shelf life of between 5 – 10 years. So, a bit less but still pretty good.
Mountain House has a shelf life of 30 years too for the majority of their products and they come with a Shelf Life Taste Guarantee. Some desserts will carry a shorter shelf life. This is a big jump as previously the pouches from Mountain House had a shelf life of 7 years however these days all their meals are cooked before they are freeze-dried.
Customer Service
Moving away from the actual dried food – how does Augason Farms and Mountain House compare with their customer service and the methods of contacting them?
Augason Farms make it pretty easy to get in touch with them. It is clearly found on their website and you can contact them via phone or submit a support ticket. There is also a handy FAQ section on their website that covers questions related to ordering, shipping product-specific information, and more.
Mountain House can be reached by phone and they also have a contact form on their site too. You'll also find a FAQ section if you need answers to any common questions.
Both these retailers have good contact options and it is pretty easy to find what you need on their website.
Additional Resources
Both Augason Farms and Mountain House offer some additional resources on their websites that can be very useful.
Augason Farms has a blog that provides tips on survivalist topics such as how much water and calories you need to survive as well as information on putting aside money in case of emergencies. It is a bit sparse and isn't updated regularly but the resource is there for some additional information.
Mountain House offer some helpful how-to guides and infographics on topics such as making your own #10 cans and how to build an emergency shelter. Again, there isn't a ton of content but it is a useful resource to have a look at. They have a partnership with TerraCycle where you can send off your used pouches to be recycled.
Other Products
Buying freeze-dried food is all well and good but what if you need additional items such as cookware or other things you require in an emergency?
Augason Farms offers quite a range of other products. This includes fire starter kits, water bottles, flashlights, power supplies and emergency blankets to name just a few. This is great because not only can you buy dried food with a long shelf life, you can also stock up on items you'll need in an emergency situation.
Mountain House doesn't really offer many products beyond their sizable range of meal packs. This is a bit disappointing as it would be nice to pick up a few additional items like Augason Farms offers.
It is one area where Augason Farms definitely has the edge over Mountain House – their additional products are simply much more wide-ranging.
Comparing Augason Farms and Mountain House pricing
One of the big differences between Augason Farms and Mountain House is with their pricing.
Augason Farms is generally seen as the more budget-friendly option and this is largely true. Their 30 days kits for example are pretty cheap when you consider what you get. However, some people do say that the quality of food isn't as good as some other brands.
Another thing to take into consideration is that the kits from Augason Farms don't contain many 'ready meals' and instead include essentials.
Mountain House is seen as the more expensive option of the two. There isn't a crazy difference in cost but there is a difference.
In some ways, we can get by this because they do use better quality ingredients and many people report they prefer the taste. However, if you are on a very tight budget, you will notice a discrepancy in pricing.
Pros and Cons
Augason Farms
Pros
Provides varied range of emergency and outdoor activity food
Very budget-friendly and cost per serving is cheap
Products have a long shelf life of usually 30 years
Food is low in sodium and calories
Offer wide selection of available products
Cons
Food doesn't contain much protein
Meal kits usually just consist of essential items
Mountain House
Pros
Very good range of high quality meals
Contains real meat and taste great
Food is high in protein with good shelf life
Pro-Pak pouches ideal for hiking, camping and backpacking
Cons
Don't offer many additional products
Meal kits are limited to short term options
Pretty expensive compared to other retailers
Are there any alternatives?
Valley Food Storage
Valley Food Storage is a very good overall retailer that definitely ticks all the boxes we are after.
They are reasonably priced – not the cheapest and not the most expensive – and they offer a very good variety of food. The nutritional content of their food is great as well. Valley Food Storage offers kits ranging from one month to a year as well as many individual items as well.
The shelf life is good and is generally around 25 – 30 years. However, they do lack eggs and some freeze-dried baking products. You'll also find some water solutions to buy which include storage, water treatment tablets as well as a water filter straw.
If you are looking for an alternative, Valley Food Storage is a great choice. They are well known, established and reputable while offering a good variety of different products.
AlpineAire
AlpineAire is another well-known retailer of freeze-dried foods.
While they are mainly focused on providing food for hiking and other outdoor pursuits, they do offer kits that are great to have for emergency purposes as well. You can order meal kits between 3 – 7 days which is a bit less than the likes of Augason Farms for example, but still handy to have.
They are praised for having many gluten-free options and their food is nutritious and healthy. You can easily search through their food products by ingredient and they offer a very easy to use and navigate website.
Overall, AlpineAire is a good source of freeze-dried food. We had a look previously at how AlpineAire shaped up against Mountain House and you can read that comparison here.
FAQs
Question: Where is Augason Farms based?
Answer: Augason Farms is based in Salt Lake City, Utah, and have been around since the early 1970s although you can find their products in a wide variety of national stores.
Question: Where is Mountain House based?
Answer: Mountain House was founded in Oregon at the end of the 1960s and was initially established to provide meals for the United States Special Forces.
Question: How long does Augason Farms food last?
Answer: Most of the meals that Augason Farms offer last for up to 30 years with the exception of baking and dairy products which normally have a shelf life of 5 – 10 years.
Question: How long does Mountain House food last?
Answer: The meals from Mountain House have a shelf life of 30 years for the majority of their products and they come with a Shelf Life Taste Guarantee which ensures they'll still taste the same 3 decades later.
Question: How do I cook food from Augason Farms and Mountain House?
Answer: There are several ways to prepare food from Augason Farms and Mountain House. Some just require you to add water while others can be eaten straight from the pouch. Make sure you read the instructions first.
Question: Do Augason Farms and Mountain House offer gluten-free options?
Answer: Yes. You will find gluten-free options with both Augason Farms and Mountain House as well as various vegetarian meals too.
Our Verdict: Augason Farms vs Mountain House – Augason Farms wins but only just
Choosing between Augason Farms and Mountain House isn't that easy. They both offer a good range of meals that are ideal in an emergency scenario or even if you are taking part in various outdoor pursuits.
However, we are going to go with Augason Farms.
Some people do prefer Mountain House. They say the food tastes better and they offer a better variety of ready meals in their kits. It is a drawback of Augason Farms that their meal kits only really offer essential foods that can get a bit boring.
That all being said, we are going to stick with Augason Farms for a few reasons.
One is that they offer a much better variety of longer-term meal options. You can buy meal kits ranging from one month to one year which is better than Mountain Farms. We also like the fact that they provide a lot of additional products too including cooking kits and other emergency and survival equipment which is really handy.
Perhaps the big advantage of Augason Farms is that they are budget-friendly. They are definitely one of the cheaper options on the market and if you are storing food away for a potential emergency situation, you can do it without shelling out a lot of money.
So, Augason Farms wins it for us.
They have a few drawbacks but their varied meal choices which are low in sodium and calories, great choice of additional equipment, and budget-friendly cost, just edges it.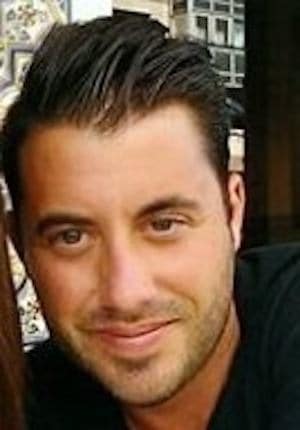 David is a strong advocate of outdoor-related activities and has many years of experience backpacking and hiking around the world, including the Italian and Austrian Alps in Europe as well as central and southern Asia.
Locally, he has also led many groups cycling through Vermont, Nova Scotia, and Wisconsin. David constantly uses and tests the latest gear for the outdoors, which in turn allows him to help others make more informed buying decisions. He's excited to share more of his knowledge and to see others enjoying the great outdoors more because of his advice and recommendations.