If you are in the market for a new jacket, you'll find our Outdoor Research Uberlayer review extremely useful.
Outdoor Research is a Seattle-based company that provides a wide range of different outdoor gear with jackets being one of their main lines.
We're going to explore all the different features that this jacket offers. We'll look at the pros and cons and also how this jacket actually performs when put to the test.
Before we dive right into the core features of the Uberlayer jacket, let's explore its key specifications.
Key Specifications of Outdoor Research Uberlayer jacket
Material
Shell – Nylon

Lining and Insulation – Polyester

Hood
Yes
Number of pockets
5 – two hand pockets, two drop in pockets, one chest pocket
Zipper type
Double-Separating Center Front Zipper
Weight
19.9 oz
Latest price
Click here for latest price
Core features of Outdoor Research Uberlayer Jacket
The Uberlayer jacket is designed for maximum movement and breathability. That isn't its only features and we're going to explore each one in-depth below.
Warmth
One of the big things we look for in these types of jackets is warmth. For many people, it is a deciding factor in making a purchase.
The Uberlayer jacket from Outdoor Research has a 98 g/m2 Polartec Alpha insulation. So, it is fairly warm. You'll definitely find warmer jackets out there and given its weight (which we'll look at in a minute), it could be a bit warmer than it is.
That being said, if you're really active when outdoors – strenuous hiking for example – this jacket should have a fairly good comfort level between temperatures of 45F and 60F. It isn't going to provide a ton of warmth if you're just standing around or not working hard so if this is the case, perhaps it isn't the jacket for you.
However, overall the warmth with this jacket is fairly good and is certainly far from the worst we have come across.
Weight
One thing to mention is that this jacket is quite heavy.
It weighs in at 19.9 oz (although this can vary slightly with the size). It is something that lets this jacket down a bit. For how heavy it weighs, we'd like it to be a bit warmer and seeing as the warmth is decent but not great, we'd expect it to be a bit lighter.
Some features add to the overall weight such as the zipper and the thicker insulation. It isn't going to massively weigh you down by any means but for some outdoor pursuits, it can be restrictive. If you are hiking over several days pretty constantly, you probably will notice the weight compared to some other models.
It does come with a stowaway pocket for easy storage however it can be a bit of a challenge to get it in. You will do it but it isn't a quick two-minute job. We'd really like the stowaway pocket to be just slightly bigger.
Weather Resistance
Alongside the weight, this is another area that we felt that the jacket has been let down somewhat.
It doesn't have DWR treatment which means that water isn't going to bead up and roll off the surface. Even in light rain this jacket can get pretty wet and can soak through easily. However, it does dry fairly quickly so for use in light rain spells, it actually isn't bad. In particularly bad conditions, we'd recommend a light rain jacket on top.
In terms of wind, the mesh liner, thin shell and Alpha insulation do a good job in light winds. However, really strong winds and blustery conditions will probably mean you need a more resistant outer layer on top of this jacket.
Breathability
This is one of the defining features of this jacket – the Uberlayer from Outdoor Research is very breathable.
We're actually really impressed at the breathability of this jacket. It means it can be used over a variety of different intensive outdoor pursuits without you building up much of a sweat. It allows air to pass through and flow really freely and moisture is transferred away from whatever baselayer you have on.
If you're looking for a big plus point in buying this jacket, its breathability is definitely up there and you won't find many other jackets in the same price range that offer this.
Style
We think the Uberlayer jacket looks really good.
It fits nicely overall and comes in three colors – Blactic (dark blue), Black and bright red they call Hot Sauce. So, there are several options in terms of aesthetics.
You might find better looking jackets out there based on your style preferences but we do think it looks nice. If style is important to you when you are hiking, on the slope or taking part in whatever outdoor activity you like, you'll look pretty good when doing it.
Pockets
Another good feature of the Outdoor Research Uberlayer is the fact that it comes with 5 pockets.
You'd be surprised how many jackets we look at that seriously lack pockets. This might be OK when you have a backpack but when you don't, it limits what you can carry.
Luckily the Uberlayer comes with two hand pockets, two drop in pockets, and one chest pocket so you have plenty of room to carry what you need.
Durability
Finally, we want our jackets to be long-lasting. This is especially important if you are using it for pretty rigorous activities such as climbing or hiking.
It certainly isn't bad in terms of how long it will last you. When used over a few months there isn't too much noticeable wear although some fraying does appear around the chest and the torso seams.
That isn't a massive deal. We'd probably want this jacket to last quite a while given the price category it finds itself in. How long it remains in good condition will depend on several things however we don't see any reason you'd need to go out and replace it in the short term.
How does the Outdoor Research Uberlayer jacket perform?
The Uberlayer jacket isn't the warmest but we were never truly freezing when using it. Where it comes into its own is through its breathability and you can use it in a variety of outdoor settings.
It really does do a great job in being able to move around easily with it.
It can perform well in a variety of different situations. While it is let down a bit in really wet and windy conditions, this can be solved by wearing additional layers. Although, we'd like the performance to be a bit better in general against the rain and wind.
That being said, in terms of breathability, moving around, keeping you warm in OK conditions and also with its durability, this jacket does perform well overall.
Pros of Outdoor Research Uberlayer jacket
These are the best things that we like about this jacket from Outdoor Research.
Breathability – This jacket is highly breathable. It is one of the best things about the Outdoor Research Uberlayer. With its high level of breathability, it is very effective at allowing moisture to escape. This regulates your temperature, ensures you don't overheat and sweat doesn't have the chance to sit around.
Warmth – This certainly isn't the warmest jacket on the market but it does offer a good level of heat especially if you are constantly moving around. For some lighter outdoor activities in very cold weather, you'll probably need another layer. However, in general, in cold temperatures with a good level of movement, this jacket is fine.
Variety of pockets – There are five pockets in total with this jacket – two hand pockets, two drop in pockets, one chest pocket. This gives you some really good options for storing items on the move especially if you don't have a backpack. Definitely, a big plus as we have come across many jackets that seriously lack pockets.
Design – In addition to decent overall performance, the Uberlayer jacket looks really good too. It has a stylish design to it and we like the three different color options that it comes in. If aesthetics are important when outdoors, this jacket definitely has a positive style.
Durable – This jacket is durable as well. While we did notice some fraying after a few months of use, this is generally to be expected given the type of activities you'll likely be doing when wearing it. It isn't going to need replacing in the short term so no real issues in terms of its durability and longevity.
Cons of Outdoor Research Uberlayer jacket
There are some things about this jacket that we didn't particularly like.
Weight – It is a bit heavy. You aren't going to feel like you are lugging an extra backpack around with you but in certain circumstances the additional weight is noticeable. Is it the heaviest jacket we've come across? Nope. However, given that its warmth is good but not fantastic, we'd expect the weight to be reduced a bit.
Lacks weather resistance – This is another area that we feel the Uberlayer could perform a lot better. It doesn't have DWR treatment and even in quite light rain, it has a tendency to soak through. The same goes for very windy conditions. With slightly poor weather this jacket performs well, but ig nature throws particular bad weather at it and we feel it isn't as good as some other models.
Hard to store in a stowaway pocket – It does come with a storage pocket however it isn't an easy job getting in the jacket in there. You'll spend a good 5-10 minutes or even longer battling with it. We'd really like this to be a little bigger to make the job a lot easier.
Are there any alternatives?
Arc'teryx Atom LT Hoody
One competitor to the Outdoor Research Uberlayer is the Arc'teryx Atom LT Hoody. It sits in and around the same price range as the Uberlayer but how does it perform?
This jacket has synthetic insulated mid layers which help to give it insulation and promote warmth. It's pretty ideal for fall and spring weather but perhaps you'll look for a down-filled jacket in those really cold months of the year. Alongside this, you'll find good weather protection which includes rain and wind. This jacket does have DWR treatment.
It won't protect you forever in a really heavy downpour but it will stand its ground for a short period of time. The breathability could be a bit better with the Arc'teryx Atom LT Hoody however it is substantially lighter than the Uberlayer which may appeal to you.
Overall this is a great jacket. It offers good weather protection, warmth and is very lightweight. It falls down in a few areas – breathability and it isn't packable – but this is a decent alternative to the Uberlayer. You can read our full review of this jacket here.
The North Face Thermoball Eco Insulated Jacket
The North Face is obviously one of the most recognized outdoor gear brands, and the Thermoball Eco Insulated Jacket is something to consider if you want to save some money. It comes in a bit cheaper than both the Outdoor Research Uberlayer and the Arc'teryx Atom LT Hoody.
If style options are your thing, this jacket comes in over 20 different colors and designs. Ideal if you want something a little bit different to make you stand out.
The jacket has an environmentally friendly construction and uses recycled materials. It has good levels of warmth in most weather conditions and also comes with a VISLON center front zip. It also has two hand pockets and an internal chest pocket for storage and easy access.
It has DWR treatment to help dispel water and does perform well in pretty bad conditions. You can also store this jacket in a stowaway pocket too which is pretty handy.
Overall, a decent jacket that its functionality and features are reflected in a slightly cheaper price category.
FAQs
Question: Does this jacket have an adjustable hood?
Answer: Yes. The hood on the Outdoor Research Uberlayer is adjustable which is great if you need it to fit in with other outdoor gear.
Question: How many pockets does this jacket have?
Answer: The Outdoor Research Uberlayer jacket has five pockets in total. Two hand pockets, two drop-in pockets, and one chest pocket.
Question: Is this jacket weather resistant?
Answer: To a point. It does perform well in bad weather conditions in terms of warmth and keeping out the wind. With heavy rain and very blustery weather, it doesn't perform as well as some other jackets. It also doesn't have DWR treatment.
Question: Does the Outdoor Research Uberlayer jacket have a warranty?
Answer: Yes. It comes with Outdoor Research's lifetime guarantee.
Question: Can I use the Outdoor Research Uberlayer jacket for climbing?
Answer: Yes. This jacket has really good breathability as well as maneuverability so it is ideal for climbing and similar outdoor activity. It is a pretty durable jacket too so it should last for a while even with frequent use.
Final thoughts – the Outdoor Research Uberlayer jacket performs well but does have a few issues
There is quite a bit that we like about the Outdoor Research Uberlayer.
For starters, it is a very stylish jacket and you'll look good taking part in whatever outdoor activity you are pursuing. It also provides a good level of warmth – better than many others – while also offering a decent number of pockets. Its breathability is where it comes into its own and it is very easy to move about in as well.
However, it does have some issues.
One being the overall weight. It is quite heavy and we'd expect better warmth or weather resistance for what it weighs. It also doesn't perform brilliantly well in particularly bad weather such as heavy rain and blustery winds.
That all being said, we actually quite like it. You can get better jackets for sure but you'll probably pay more. It isn't the cheapest by any means but it also isn't the most expensive.
For what you pay, you get a good performing jacket that while it could be a bit better in some areas, is still ideal for a variety of outdoor activities.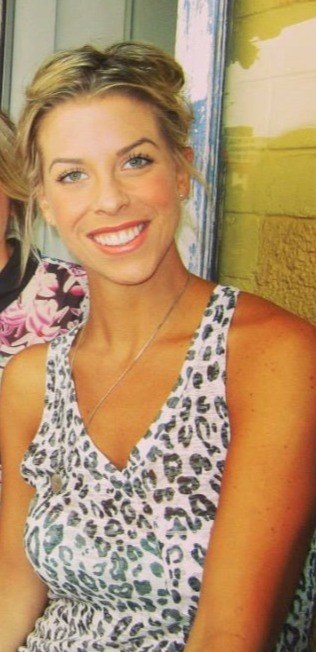 Jodie Chiffey loves the outdoors. If you aren't sure where to find her, check the nearest dirt trail. She loves being outdoors and spends a good deal of time reviewing products like clothing, footwear, and other outdoor gear.
Jodie is a full-time blogger who reviews a lot of the products for us. She writes many of our backpacking gear reviews, outdoor skills advice, and information, and helps visitors find the best destinations for backpacking, camping, hiking, and a lot more.
If Jodie's friends have a travel or outdoors question, they know who to ask and that's why we featured on our website. Now you can get the same great advice her friends enjoy, so you know where to go and what gear to take with you.