Imagine you're up early on a fall morning trying to conquer that boulder problem that's been bothering you all week. There's a bit of a chill in the air, and your t-shirt isn't cutting it. You reach into your pack for a light jacket…
Now imagine it's the dead of winter, and you're at the base of a mountain, staring up at the summit. You need something warm enough to keep you from freezing, but light enough that you won't overheat during the strenuous climb. You reach into your pack for a mid-layer jacket…
Now imagine it's a spring evening. The dog is at the door, waiting for her walk. You know it's a little nippy outside, so you reach into your closet to grab some extra insulation…
Is it possible that in all of these situations, you could be – and should be – reaching for the same jacket? Quite possibly.
When it comes to choosing a mid-layer for your outdoor adventures, it's easy to get overwhelmed. From dollar-store fleeces all the way up to high-performance high-cost technical mid-layers, you're absolutely spoiled for choice, and it can be difficult to know where to even start.
And while the perfect mid-layer for you depends on a lot – your body, your outdoor activities of choice, your budget, etc. – if you're looking for a great middle-of-the-road mid-layer that'll work well across a wide variety of situations and activities, Marmot's Reactor fleece is a great pick.
Let's find out why in this Marmot Reactor review…
Marmot Reactor Review Video
Marmot Reactor Features
The Reactor is a 100-weight fleece jacket made with Polartec 100% Recycled Polyester Micro Fleece. It weighs in at around 13 ounces and features a full-zip fleece, two zippered side pockets, and a zippered shoulder pocket. It also sports a waistline drawcord, making it easy to tighten for a perfect heat-trapping fit around your waist.
As far as features go, that's it. It doesn't have a hood, and it doesn't have the fancier features, like thumb loops, that you might find on higher-end mid-layers. It's also not particularly weather-resistant, although that's par for the course for a fleece. But you'll definitely want an outer shell layer over the Reactor if you need protection from wind or rain.
Note that the Reactor is the name of the men's cut of the jacket. Marmot makes a women's version under the name "Flashpoint" that is identical to the Reactor in terms of features, with the only differences being the cut and the color availability.
Advantages of the Marmot Reactor
The Reactor's chief advantage is its lightweight fleece design. At around 13 ounces (Marmot claims 12.7 oz.), it's one of the lightest available mid-layer fleeces, beating out even crowd favorites like Patagonia's R1. That's an impressive accomplishment, and one that anybody carrying their gear for long periods of time will appreciate.
It's also quite breathable and fast-drying. That makes it ideal for active pursuits in somewhat cold weather, where you need some protection against the elements but also want to avoid getting too wet from the sweat once you start moving. And if it does get wet, you can expect it to dry off pretty quickly.
Its lack of a hood is a drawback in the warmth department, but it does mean that the Reactor is an incredibly versatile layering piece.
It's likely to work well – and to be comfortable – in your existing layering system, and you can add or subtract new pieces without worrying about how the reactor will fit into it. With no hood to get in the way and a flexible waist drawstring customizing the fit, the Reactor works with anything. It's the only jacket that ends up in my gear bag regardless of the season.
The two large hand-warmer pockets are excellent for everyday use, although like most hand-warmer pockets they're often blocked by your waist strap when wearing a pack. For those situations, the Reactor has a zipped shoulder pocket, although it's significantly smaller.
Finally, let's not forget comfort – the Reactor's extra-soft microfleece makes it a pleasure to wear in any weather, and while it's always in my pack on outdoor expeditions, it's also something I'm liable to break out at home if I'm feeling a little chilly.
And of course, since it's designed with outdoor activities in mind, it's appropriately comfortable in motion. You won't find it riding up your hips every time you raise your arms above your head, and you'll never feel like the jacket is restricting your range of motion.
Disadvantages of the Marmot Reactor
The big trade-off (it's not necessarily a disadvantage) with the Reactor is that its lightweight breathability does come at the expense of warmth. It's not as toasty as many of the thicker and heavier fleeces on the market, and it won't work well as a standalone jacket outside of warmer months in the shoulder seasons, particularly given that it doesn't have a hood.
Combined with a warm baselayer, it can work as your only jacket during strenuous winter activities, but you'll want to have a warmer layer to toss over the top of it as soon as you stop, or you'll end up chilly very quickly. On winter hikes in New England, for example, I'll often wear just a base layer and the Reactor when I'm moving. But I've always got a couple of extra layers in my pack to throw on for stops because the Reactor simply isn't warm enough to be comfortable at rest in low temperatures.
My only other complaint is that the shoulder pocket, which often becomes the jacket's de facto only pocket because the other two are blocked by my backpack's waist strap, simply isn't as large as I'd like it to be. It's a great place to toss a little snack or one or two other small items you want quick access to on the trail, but it won't fit much more than that.
It's not large enough to fit my mobile phone, for example, which is a shame, because putting it there would be incredibly convenient. And because it's on the outside of your shoulder, it's a pain to access if you don't have the right hand free to get to it (say, on a multi-day backpacking trip with a full-frame pack). A larger and more easily accessible chest pocket would be an improvement, logistically speaking.
The lack of thumb loops might be a significant drawback for some, depending on your favorite activities and whether cuffs riding up your arms is a frequent problem. Personally, even though I often use the Reactor under other jackets, I haven't founder that to be a problem, and I've never missed having thumb loops, but your mileage may vary.
As mentioned earlier, the Reactor also isn't particularly weather-proof – the wind cuts through it and it'll soak quickly in a rainstorm. But that's more a reflection of the fundamental nature of fleece than a commentary on the Reactor specifically; you'll find more weather-resistant mid layers made with other materials, but no fleece mid-layer is going to hold up to much wind or rain without some help from a shell layer.
Price to Quality Ration
The mid-layer market is all over the map in terms of price points, and the Reactor falls somewhere in the lower middle, with an MSRP of $95, and frequent sales bringing the price lower. Having used mine for several seasons now, I'd say that even at MSRP, the Reactor is probably a bargain. I
t has held up incredibly well to quite a bit of use and abuse, both in the field and in our washer and dryer. A couple of years in, I haven't noticed any problems beyond some very minor pilling in high-friction areas, and even that is minimal enough that you wouldn't notice it unless you went looking.
Does style matter?
Style isn't a particularly important consideration in the backcountry, but it might matter more for a versatile piece like the Reactor, which you may find yourself tempted to toss on for grocery runs and dog walks in addition to your outdoor adventures.
Thankfully, Marmot's designers kept it simple, and the Reactor has a clean, classic aesthetic that's just as versatile as its functionality, and will work with a variety of outfits. It's available in a few different colors, all with a two-tone pattern that relies heavily on a lighter base color, using a darker shade of the same color for detail areas like the zippers and the shoulder sleeve pocket.
Marmot Outer Shells and Mid Layers to Combine With
Marmot has a very robust line of all sorts of jackets, so IF you need to add a hardshell or additional layer, here are some good options that we've reviewed:
The Verdict: Is the Marmot Reactor Worth the Price?
The Marmot Reactor is a comfortable and highly versatile piece that offers excellent quality at a relatively affordable price. As such, it deserves a place in your layering system unless you run cold or spend lots of time in the deep cold, or unless you need fancier features like thumb loops.
Whether you're looking for insulation during the cool fall mornings when you're trying to send that proj or you need a breathable mid-layer for mountaineering in the dead of winter, you'll find that the Reactor has got you covered.
Further Reading: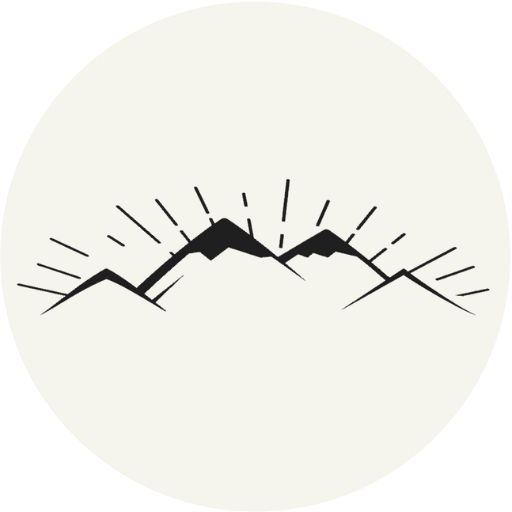 The All-Outdoors Guide team is comprised of enthusiastic experts that enjoy helping others that aspire to be better at outdoor fun. Part of that is making sure you have the right gear and information when it's time to go out and have fun. Some of our team have accomplished amazing feats like climbing 6000 feet to the top of mountains, others have explored every dirt trail they could find and we even have some people that have backpacked solo on various continents. No matter what our readers want to learn and do, our team is here to help them accomplish those goals.