Survival knives are not just a trendy purchase, but a smart one. These make the perfect gift because they are something that you can keep for long periods of time and they have lots of practical uses.
That being said, it can be really hard to navigate the world of survival knives if you do not know what you are looking for. Both Kershaw and Benchmade are high-quality survival knife brands and both are readily available both online and through big box stores located throughout the United States.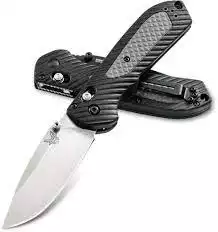 Main Differences Between Kershaw vs Benchmade Knife Brand
The main differences between Kershaw vs Benchmade Knife Brand are:
Kershaw uses a wider range of materials like the affordable 8Cr13MoV stainless steel, whereas Benchmade Knife Brand uses high-quality steels 154CM and S30V stainless steel
Kershaw handle is made of fiberglass-reinforced nylon, whereas Benchmade Knife Brand uses various handle materials like steel.
Kershaw offers a frame lock and SpeedSafe assisted opening, whereas Benchmade Knife Brand uses an AXIS lock.
Kershaw promises quality with high prices, whereas Benchmade Knife Brand is more budget-friendly.
Tips for Purchasing Survival Knives
When it comes time to look for a survival knife, there are some things that you should consider. You will want to know what features you want the knife to have as well as knowing a number of additional things like durability, ease of maintenance, and efficiency.
There are many ways to use a survival knife so figure out exactly what you will be using the knife to make it easier to make your decision. The only thing that you need to clean one of these is water and potentially some cooking oil to help reduce the risk of rusting. So, let's take a look at some features and what you will want to look for when making your purchase.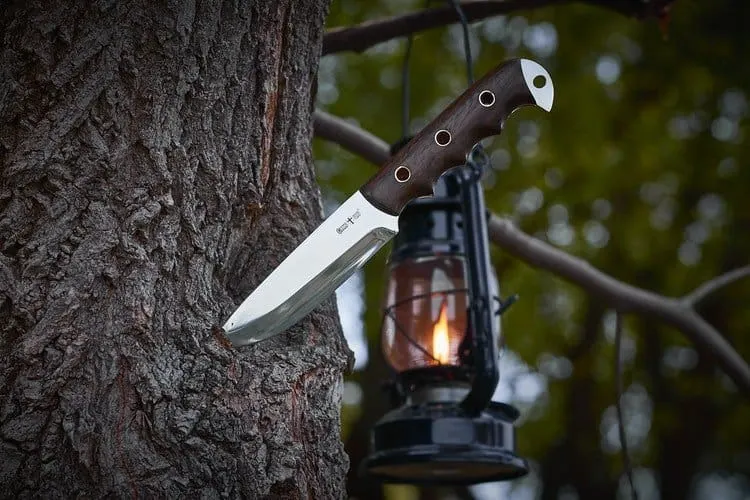 Stainless Steel Blades
The first thing that you will want to look at is what material the blade is made from. Be choosy when picking out a blade material and consider stainless steel as it is tough, affordable, and does not easily rust.
Folding Blade with Locking System
The folding blade is generally an easier carrying choice when compared to the fixed blade. There are a lot of conveniences with a fixed blade though. Fixed blades typically do a better job when batoning.
However, you can get the best of both worlds with a folding blade. The knife will be easier to cry in your pocket and it can act as a fixed blade when opened and locked in place.
Convenient to Carry
Another thing that you should make sure of is that your knife is easy to carry. Folding blades or switchblades do not generally feature a carrying pouch. Fixed blades will have either a sheath, case, or pouch. Make sure that you find a knife that is easy to carry with you. Most folding blade knives feature a pocket clip.
Comfortable to Hold
You also want a knife that is comfortable to hold so that you are able to grip and use it easily. You also want to make sure that your grip offers enough support for when your knife or hands are wet. Another tip for the grip is to make sure that your knife is the right size for your hand.
Little or No Maintenance
You want to look for a knife that does not require a lot of maintenance. This means that you want to read about how to care for the knife and avoid knives that have to be regularly taken apart and cleaned. Regular maintenance should consist of cleaning the blade by wiping it and sharpening it.
Fancy Isn't Always Better
You might be tempted to look at a knife that has a lot of additional features. While something like a bottle opener might seem like a smart choice, it is not the best feature on a knife because it is not the knife's main purpose.
Final Tips for Buying
Finally, the biggest thing that you will need to watch for are fake or knock-off knives. These are far more common than you would think. They seem like a great buy since they are so cheap, but they cause a number of problems. If you choose a knockoff and it is not well made, you increase your risk of injury.
Tips for Using and Maintaining Your Knives
Never Use Your Knife as a Digging Tool
It can be tempting to use a knife as a digging tool. This should be avoided because it is dangerous and it also requires you to sharpen your knife blade more frequently.
Always Wash Your Hands, Wipe the Hand and Blade
You should always try to make sure that you are handling your knife with clean hands and that you also keep the knife clean.
Consider a Carrying Pouch for Safety
A carrying pouch can provide you with extra safety so that you are less likely to have an accident with your knife.
Never Roast with Your Knife
While it might be tempting to use your knife as a roasting stick, avoid this when possible. You do not want to heat up your knife blade too much.
Kershaw Knives
Kershaw knives are a great choice if you need a classic strong multi-functional knife. They are a great tool and one that you will be very happy with. These knives are easy to carry when hunting, hiking, or even simply while driving in remote areas in case something may happen that causes you to be stranded. They are a great tool and one that has many different uses.
A Quick Look at Some Uses for Your Kershaw Knife
Kershaw knives are perfect for the following tasks:
Meal Preparation
You can easily use a good high-quality survival knife to reassure you that you can prepare your next meal, no matter where you are at.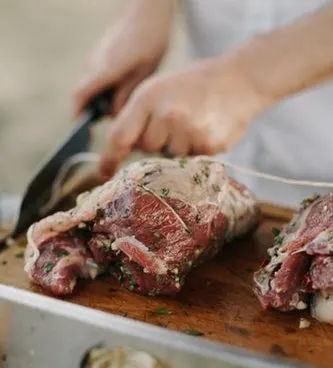 First Aid
A knife is often the perfect first aid tool. It allows you to cut cloths to make bandages as well as cutting leaves, bark, sticks, or anything else that you can utilize to help get yourself to safety after an injury.
Self Defense
One of the dangerous things about heading out into the woods is the other animals that you will encounter. Thankfully with a good knife, you will not have to feel completely defenseless.
Making Tools
You can use a knife to make a number of tools that you can use while camping. These can include but are not limited to animal traps, spears, roasting sticks, and fish hooks.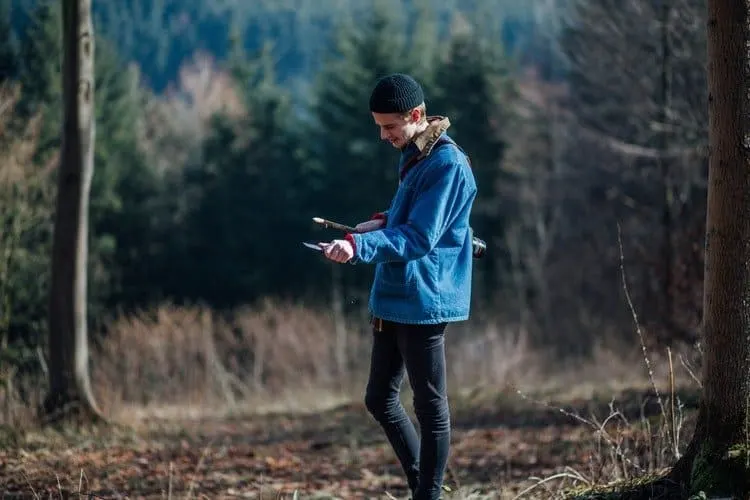 Personal Grooming
While you are probably not breaking out a knife when you are at home to groom, there are ways that you can use a knife successfully to groom in the outdoors. It can help you to get rid of torn nails, loose threads on clothing, or even to cut yourself free should you become entangled after a fall or mishap.
Making Fire
You'll need a knife to help you make your fire. Knives can help you cut tinder to small pieces that will help you start and fuel your fire.
Kershaw — About the Company
Kershaw was founded in 1974. They are in the business of making high-quality cutlery. They are best known for their tactical and survival knives. Kershaw's parent company is KAI. They make two additional knife lines. Zero Tolerance offers a higher end tactical knife and Shun Cutlery makes high-end kitchen knives that are sold primarily in Japan.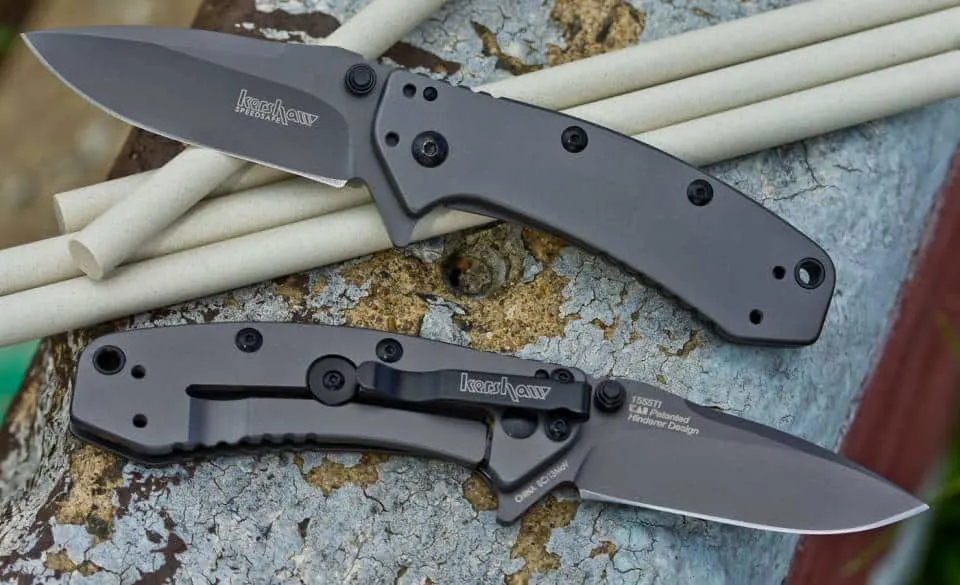 A Look at Two of Our Favorite Kershaw Knives
When we were trying to decide how we were going to share Kershaw knives with you, we decided that the best way was to offer you a quick review of our two favorite Kershaw knives.
Kershaw Scallion, Olive Drab Pocket Knife | Amazon
Kershaw's Scallion family series pocketknives are perfect for an everyday carry at just the right size. Small but mighty, the Scallion is excellent for almost any cutting task from breaking down cardboard to cutting twine to preparing apple slices.
Buy at Amazon.com
We earn a commission if you click this link and make a purchase at no additional cost to you.
02/14/2023 10:49 am GMT
Both collectors and knife enthusiasts love the Kershaw Scallion. This knife is a great choice for anyone who is trying to find the best EDC knives. (EDC stands for everyday carry.)
This is a small knife that offers many similarities to other Kershaw knives but stands alone with specific options that are not like any other knives. It has a custom design and is very lightweight. It has a nice fit and offers the ability to quickly deploy the blade if needed with a quick release.

Dimensions
The Scallion measures 5.57" long. It has a 2.4" blade. It weighs 2.9 ounces. This knife is made in the USA. It is the perfect size for an EDC. It does not weigh you down and it fits nicely in any pocket, even those annoying tight ones.
The Blade
The blade has a hollow grind in a modified drop point and features a recurve that goes all the way to the edge of the blade. This allows for the knife to slice easily, but it also makes it a little harder to sharpen. A recurve blade is not the best choice for someone who has not owned a pocket knife previously.
The blade is made from high-quality 420HC stainless steel. While this isn't high-end steel, once heated it is able to perform well. It is not going to corrode or rust either!
Handle
The handle on the Kershaw Scallion is made from anodized aluminum. The aluminum is used for aircraft and made to be lightweight while offering superior strength. One thing that you will really love about the Scallion is that you can choose between different handle configurations and colors, so you can get a knife that meets any needs that you might have.
Additionally, the handle is very nice to use. It is ergonomic which makes it comfortable for you to use for long periods of time. A finger coil helps you to ensure that you have a nice solid grip and you will love how this knife feels in your hands.
Pocket Clip
One of the biggest problems with the Scallion is that it only has a clip that allows for the knife to be carried on the right side. This is because the knife will not properly clip with the blade down on the left side of the body. If you were able to move the clip around, you would be able to put the knife wherever you want it.
Opening Your Knife
One of the things that we love about the Kershaw Scallion is that it offers the patented Speed Safe opening system that Kershaw has developed. This allows for the knife to be opened quickly and reliably.
Lock
The knife also features a nice steel frame lock. This allows you to lock the knife when it is opened or closed. It is a very sturdy lock that will allow you to be able to do a variety of different daily tasks.
Final Thoughts on the Kershaw Scallion
The Kershaw Scallion is a nice solid knife choice for those shopping on a budget. It is affordable. It actually retails for less than $50and It has a comfortable to use size and shape. It has a design that is well-executed, offers high-quality materials, and is made in the USA. Here are some pros and cons that we will leave you with.
Pros
Comfortable to Use
Made in the USA
Retails for less than $50
Steel Frame Lock
Made from High-Quality Materials
Cons
Tough to Sharpen
420HC is Low-End Steel
The Scallion is a great knife for anyone looking for a nice, small and efficient EDC knife. It is a knife that we have tested and found ourselves continuing to use.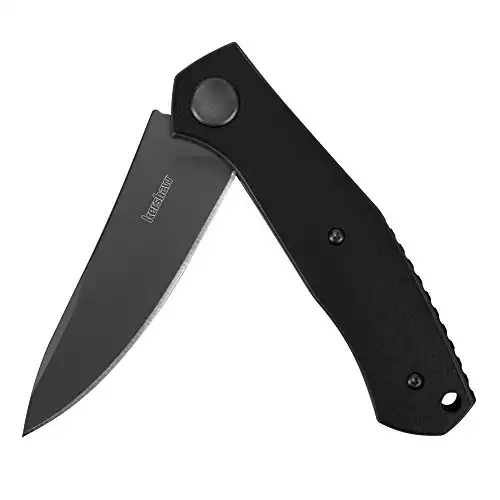 Kershaw Concierge Pocketknife | Amazon
The Concierge exudes a contemporary, clean vibe that proves irresistible as an EDC. Its modified drop point blade has gray titanium carbo-nitride coating, and its machined G10 black handle with generous stylized jimping boasts a uniquely recessed pocketclip and custom pivot that enhance rather than diminish the folder's sleek profile.
Buy at Amazon.com
We earn a commission if you click this link and make a purchase at no additional cost to you.
02/14/2023 10:19 am GMT
The Kershaw Concierge is another one of our favorites from the brand. This is a great larger pocket knife that offers a unique elegance and great everyday performance. This is another choice that is very affordable. It actually only costs $38 at most retailers.
It is a nice entry point price for someone who is looking to purchase their first EDC knife. While it has a very simple-looking blade, the handle is quite elegant and offers a unique style of its own.
This is one knife that is perfect to use every day in the real world. The blade features a curve that is very long and gentle. This is part of what makes the knife so good for things like cutting fruits and vegetables, plastics, or even wood.
Dimensions
The Concierge has a blade that measures 3.25" in length. The entire knife measures 7.25" in length. It weighs 4.3 ounces.
The Blade
The blade features a gray titanium nitride coating that helps to disguise the hollow grind. The blade is made from 8Cr12MoV steel. This is better steel than what is featured on many standard knives, even others that are made from Kershaw. It also features the popular steel interlock.
Handle
The handle on this knife is smooth all over. It fits well in your hands and is known for being beautiful. The design is futuristic and sleek which makes it perfect for regular use. In addition, the handle is smooth and not too aggressive.
Pocket Clip
In addition, the Concierge offers a nice pocket clip. It is a single tongue of steel that dips below the handle and offers the ability to clip onto pants or jackets. The tip does show a bit but you will find that does not affect its ease of use. It helps you to be able to maintain a comfortable grip for long periods of time.
Opening Your Knife
Of course, no pocket knife is good if it cannot be easily opened. One of the things that are great about the Kershaw Concierge is that it offers a great fit and finishing for an affordable knife. It features a button-style lock which makes opening a breeze but helps to reduce the chance of the knife opening when you are not intentionally using it.
Lock
The lock is okay but not as great as some of the locks on other Kershaw models. Many people have complained that there seems to be a part that sticks with the lock.
Final Thoughts on the Kershaw Concierge
The Kershaw Concierge is a high-quality knife for under $40. It tops our list because we actually favored it above higher-priced knives, in some cases knives that cost four times what this one did. It is a solid high-quality knife that you will come to love and appreciate. You might even find that you use this one more than others you have like we did.
Benchmade Knives
Benchmade Knives is another high-quality brand that many knife enthusiasts love. They are a manufacturer of high-quality and innovative fixed knives and folding knives. The company got its start in 1979. The company started with the name Bali-Song. They later changed their name to the Pacific Cutlery Corporation in 1988. However, when they moved from California to Clackamas, Oregon, the company again changed its name, this time to Benchmade.
One of the things that leave the customers of Benchmade coming back time and time again is that they are known for a staff that is dedicated and hard-working. If you ever have to place a call to their customer service, you will be shocked by the level of service from Benchmade and how well you are treated.
As they were able to make sales and gain financial independence, instead of just sticking with the same methods, they chose to reinvest the money to add in higher quality products. This included a high-power laser cutter. When they moved to Oregon, they also improved their workspace and created a factory that was top of the line and stuck to the highest standards.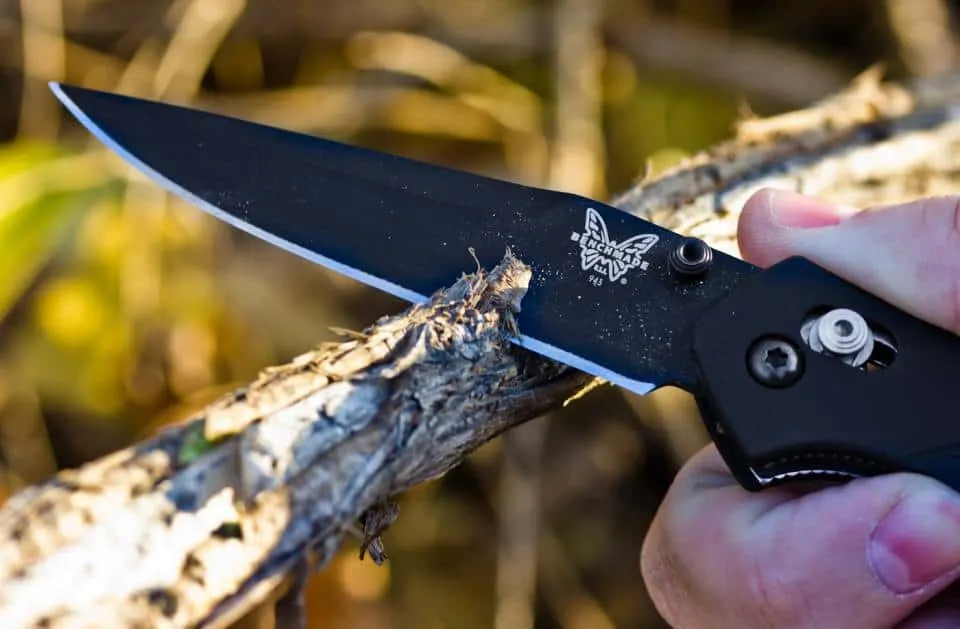 They made a name for themselves by producing knives that were superior, not just for individuals but also for the military and law enforcement.
They use the best materials that are available including natural materials, steel, titanium, G10, etc. This helps them to ensure that they always offer their customers a top-quality product and one that they can feel confident is going to last for years to come. Additionally, their AXIS locking mechanism offers a great choice for locking knives in both manual and automatic styles.
There are three different classes of knives that Benchmade produces. These include the Blue Class, Black Class, and the Gold Class. The Blue Class is known as the recreation class of knife. These are the knives that are intended for daily use.
The Black Class is known as the professional class of knife. These are the knives that are made with public safety workers, the military, and the police in mind. Finally, the Gold Class is known as the collector class. This is a great collection of knives that are specifically created for the collector in mind.
The best part about all three classes is that thanks to Benchmade's superior attention to detail and quality, you will be assured that you are buying a great knife.
Benchmade – About the Company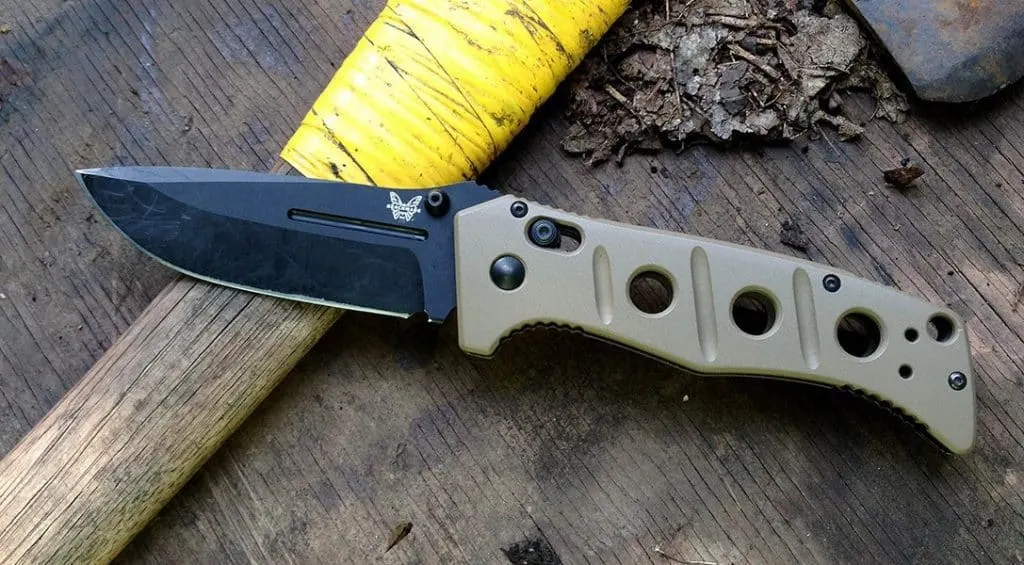 Benchmade Knives is a company that is based out of Oregon City, OR. They are a cutlery company. They are known for their production of high-quality knives. It is one of the most recognized knife brands in the world. They are known as being knives that are top quality. Plus, they are made in the USA.
Regardless of what class of knife you are looking at, Benchmark is sure to make one that you like. Benchmark currently makes three classes of knives: Blue, Black, and Gold.
However, in the past, they did make a fourth class called the Red Class. These were a series of knives that were made for the international market and they were not made in the USA. In 2010, Benchmade discontinued these knives and has been producing all of their knives in the USA ever since.
A Look at Two of Our Favorite Benchmade Knives
Of course, you are probably wondering if we have actually used any Benchmade knives. The answer is yes. We have used several of them and have picked out our top two to share with you.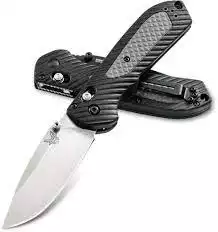 The Benchmade 560 Freek is one of our favorite knives from the brand. This may be a knife that you might not have heard about. In fact, one of the biggest criticisms of this knife is that there is little advertising and so many people do not realize that it exists. Most people have not heard about this one, but once we tested it we continued to use it because we enjoyed it so much.
The Benchmade Freek is a knife that doesn't have a cult following. In fact, most people do not even know that it exists. It is known for its practical ability to do the jobs that you need with ease. This is a basic and somewhat plain knife. There are no frills, bells, or whistles.
It is pretty standard but it is a very good standard everyday carry choice. It was released about five years ago and is very similar to other knives that were released at that time.
Dimensions
The Benchmade Freek is 8.46" long. It has a 3.6" blade. It weighs 3.72 ounces. It is made in the USA. It is a large-sized EDC knife. Many people use it as a hunting knife.
The Blade
The blade on the Benchmade Freek is a nice-sized blade. It has a good belly. Due to its larger size, it is often suggested as a choice for self-defense. The blade has a distinguishable high flat grind and curving thumb ramp. It is a neat blade and features a unique sharpening coil that actually allows for more of the blade to be sharpened.
The blade is made from S30V steel. This is a steel choice that is not currently favored but is a great overall choice. It slices well and holds a sharp edge for longer periods of time than most knives. It is also easy to maintain. It is a blade that can easily slice through paper, an apple, cardboard, or anything else that is put in front of it.
Handle
The handle on the Benchmade Freek is very unique. It is a plastic handled knife. The plastic has stainless steel liners, but this is a feature that many people do not prefer as they do not like to see plastic used in the manufacture of their knives. In addition to the plastic, it features a high-density rubber that is called Versaflex. This keeps the knife lightweight while still allowing for you to have a solid grip.
The handle helps keep the knife lightweight and offers a great style that is slip-resistant. This is great if you are going to be working in conditions where the handle is wet or where your hands might become wet. Some users have loved this design because it makes the knife easily usable as it is lightweight. However, others hate the use of plastic in a knife.
The handle design is sleek and ergonomic. It features curves in all of the right places, which help you to keep from having the knife slip while it is in use. The knife handle is textured but it does not feel abrasive. While it is not the prettiest handle, it is a simple handle that functions well. It can be used by individuals who have large or small hands.
Pocket Clip
The knife actually has a split arrow clip. This is one of the best clips because it allows for the knife to be clipped on either side of the body. It is also a clip that will help you to discretely carry the knife.
Opening the Knife
Opening the Benchmade Freek is simple and efficient. Most people are able to learn how to open this knife utilizing just one hand.
Lock
The lock is a standard lock design. This lock design is one that forces the user to use the thumb stud.
Final Thoughts on the Benchmade Freek
The Benchmade Freek is a great choice for a pocket knife. It is a premium knife that is also lightweight. This is a simple knife that users everywhere rave about.
While it is simple, that does not mean that you cannot use it to get any task accomplished. This is the type of knife that Benchmade has been working to improve for many years, which is why the quality is far superior to many other models that are on the market today.
Of course, if you hate the idea of a plastic handle than this one is not a good choice for you. If you want a knife that is at the top of its performance ability and offers a unique ergonomic design, you should definitely consider the Benchmade Freek.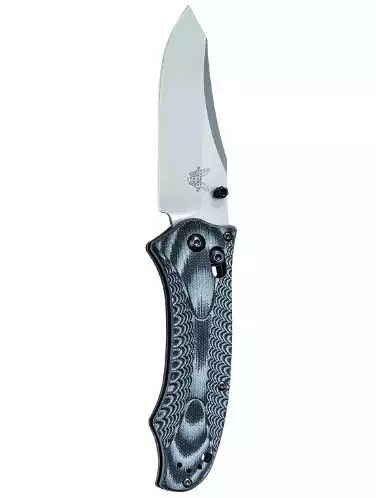 Benchmade - Rift 950 Knife | Amazon
The Rift is intended for Tactical or Everyday use. All of the Rift family knives have a lanyard hole and reversible tip-up pocket clip.
Buy Now
We earn a commission if you click this link and make a purchase at no additional cost to you.
The Benchmade Rift is a great knife. This model was first released in 2008 and is part of the black class. These are the knives that were originally designed for someone who is in the military or police. The blades on this knife are built to withstand extreme abuse.
The Benchmade Rift is a nice high-quality knife that offers a reverse tanto blade. This knife is also available in many different styles or configurations. You can choose a cool black and gray version or something completely different and unique.
There are some people who even find that they gravitate towards this knife as a collector's choice. There are many uses that you could muster up for this knife. One of these is a large EDC (everyday carry) knife. Another is that it can be used as a small emergency knife. And, if you are a collector, you might appreciate having this knife as part of your own personal collection.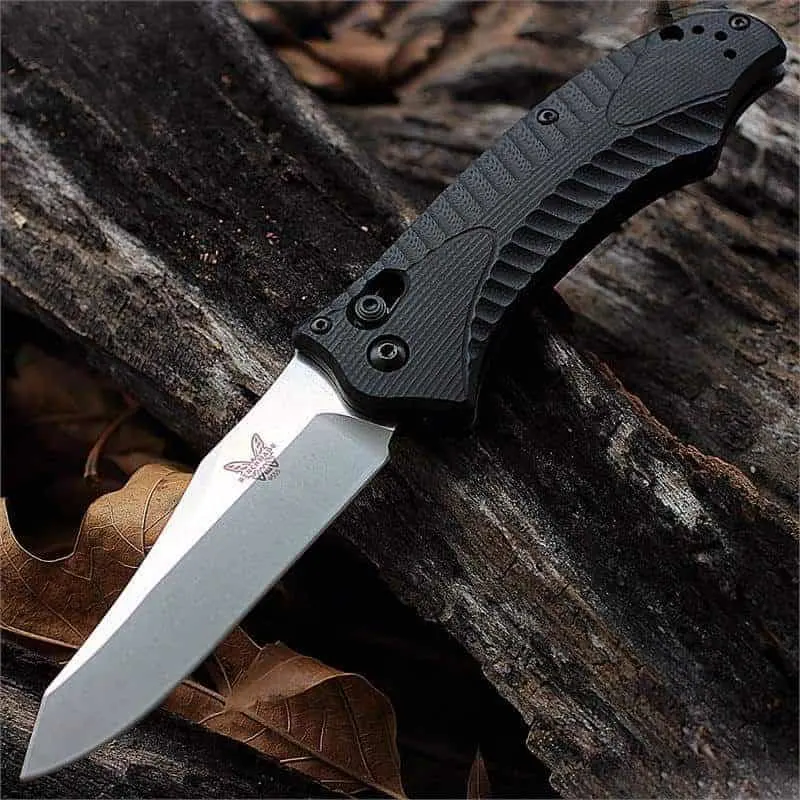 Dimensions
The Benchmade Rift is 8.27" long. It is a long knife. It features a 3.7" blade. It has a weight of 4.8 ounces. This weight is a little on the heavy side for an EDC knife. If you are not a fan of heavier knives, then you may not be a fan of the Rift. If you like carrying a larger knife, like many of us do, you will find that the weight is comparable to other larger knives.
The Blade
The blade that is used in the Benchmade Rift is a reverse tanto shape. This means that the knife is going to have a very nice tip that is extra strong. Additionally, it is going to feature a large belly that is sweeping and will actually drop to a pointed blade. It looks very nice and is an overall practical choice for both utility work and tactical use. Overall the blade is nice and flat.
There are three different finishes that you can choose from with the blade for this knife. These include a satin, coated, or blasted finish. Many people prefer the look of the coated blades. It is important to note that Benchmade has really focussed on developing a high-quality product and that the coating is incredibly tough while remaining just as sharp.
The blade is made from the 154CM. This is stainless steel that needs to be heat treated. When you use the Rift, you can instantly see that they made the right choice in how well the knife cuts and handles. The steel is not only very durable, but it is also very easy to sharpen. Overall it is corrosion resistant as well which is nice as the blade is not going to rust or corrode as often as other brands.
Handle
The handle on the Benchmade Rift is a very cool feature. This is one of the coolest knife handles that you are going to see. The handle is actually made from sculpted G10. There are multiple colors of G10 that you can choose from. In addition, there are stainless steel liners featured in the handle which add to its strength and ability to perform.
The handle is also easy to hold. It is very large which makes it easier for most people to hold. It is very ergonomic. Some users have complained about rough edges on the handle, but this was not something that we experienced as we tested this knife out.
Pocket Clip
The pocket clip that is featured on the Benchmade Rift is the same classic arrow clip that we loved with the other Benchmade Freek. This clip is a favorite for a number of reasons. It allows for you to easily conceal the knife in your pocket. Plus the knife can be worn and easily accessed from either side of your body.
Opening the Blade
When you are trying to open the blade on the Benchmade Rift, the ease of this process will stand out. The Rift uses high-quality materials to help make opening the knife as smooth and simple as possible.
Lock
The Benchmade Rift uses the same AXIS locking design as other Benchmade knives. This is a very safe and secure design that many do not appreciate as much as they should.
In fact, I do not hear people raving about this locking feature, but I also never hear about any accidents due to this feature failing. This easy to maneuver locking system makes it possible for you to open and close the knife easily.
The Benchmade Rift is a great overall knife that features a high-quality blade design, sturdy and secure handle, high-quality steel blade, and Benchmade's patented AXIS lock design.
You will find that this is a great choice for anyone who wants a larger EDC or even for those who are looking for an easy-to-carry tactical knife. The quality is very sturdy and we find ourselves often reaching for this knife and taking it everywhere with us. Plus it is made and manufactured in the USA.
Final Thoughts
Both Kershaw and Benchmade are tried-and-true knife brands that are time-tested and made in the USA. Kershaw is going to be a better option for those looking for a high-quality knife on a budget while Benchmade offers everything from affordable EDC knives to very expensive collector's items.
When it comes to who's best, we have to go with Benchmade. We love Kershaw, but Benchmade offers more diversity and quality as a brand. Let us know which brand is your favorite and what you carry as an everyday carry knife!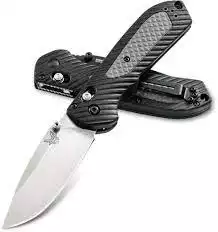 Further read: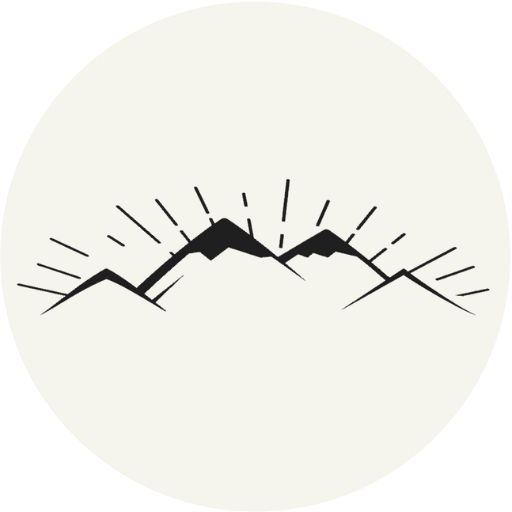 The All-Outdoors Guide team is comprised of enthusiastic experts that enjoy helping others that aspire to be better at outdoor fun. Part of that is making sure you have the right gear and information when it's time to go out and have fun. Some of our team have accomplished amazing feats like climbing 6000 feet to the top of mountains, others have explored every dirt trail they could find and we even have some people that have backpacked solo on various continents. No matter what our readers want to learn and do, our team is here to help them accomplish those goals.