One of the single most important pieces of gear for outdoor activities is footwear. Nothing will ruin your day faster than sore or cold feet, especially in winter.
During winter excursions keeping extremities warm is extremely important for comfort as well as safety. Feet are particularly at risk for chill since they are what is going to be in the snow. Therefore taking the time to carefully choose snow boots is well worth it in the long run.
Women often have a more difficult time finding snow boots for two reasons.
Firstly, women can be more sensitive to cold which makes many temperature guidelines inaccurate.
Secondly, many manufacturers focus firstly on looks rather than usability, leaving many snow boots for women looking pretty but leaving their wearer uncomfortable.
If you've experienced the frustration of shopping for snow boots before, consider trying out one of these 3 pairs first.
#1 The North Face ThermoBall Utility Winter Boot
The North Face really outdid themselves with the ThermoBall Utility Winter Boot. These boots not only look awesome but have proven time and time again to provide incredible warmth in harsh conditions.
Any woman will be able to find a color and size to suit them. Not to mention the very reasonable price is almost surprisingly low for the quality.
Specs and Features:
Available in 5 color options – TNF Black/Kokomo Green, Split Rock Brown/Subtle Green, Plum Kitten Grey/Radiance Purple, Iron Gate Grey/Quail Grey, Nine Iron Grey/Calypso Coral
Women's sizing from 5 to 11 with half sizes
Boot height of 21.5″ for snow protection
Totally waterproof, including snow and water
Made of nubuck and suede leathers + ripstop nylon
Injection-molded TPR shell
TNF Winter Grip rubber sole + IcePick temp sensitive lugs for traction
There are 3 major benefits to the Thermoball Utility Winter Boot – waterproof ability, insulation and Thermoball technology.
These boots are 100% waterproof and will really keep you dry unless you happen to get snow or water through the top of them. With 21.5″ of height, you are well protected. It is recommended you add gaiters over the boots for extra protection if snowshoeing.
The synthetic + leather utility boots are perfect for all winter activities, including trudging through the snow. The sole of the boot has two types of protection against slippery surfaces and ice.
First off, the rubber sole is TNF's Winter Grip which is specifically designed for snow and icy terrain.
In addition, they threw on IcePick temperature-sensitive lugs for even more traction.
While you wouldn't want to go running across an icy lake in these, you will be impressed at how well they handle ice and wet snow. Since these are utility boots and should keep you safe in most conditions, you'll really enjoy how these keep you stable while on the pavement.
The insulation TNF used is 400 grams of PrimaLoft Silver Eco which is offers excellent cold protection. This Thermoball technology is equivalent to 600 fill goose down and is also used in a few of their jackets. With a temperature rating to -40F, you'll probably be more than toasty in most average winter conditions, especially when combined with thick wool socks.
#2 Vasque Pow Pow UltraDry Winter Boot
The Vasque Pow Pow UltraDry boots are actually more like hiking boots on steroids than typical snow boots.
That being said, for areas where you don't have to deal with heavy snow but rather a bitter cold, these are still perfect. As long as you don't get snow inside, you'll be warm and very comfortable.
Specs and Features:
Available in two color options – Bungee Cord/Bone White and Black/Gargoyle
Women's sizing from 6 to 11 with half sizes (all medium width)
Insulated with 400 grams 3M Thinsulate Ultra Insulation
Faux shearling lining for comfort and additional warmth
Molded rubber heel kick and light toe rand for protection
Sole made of ColdHold Dual Density compound
Designed for winter hiking and general outdoor wear, these boots really can handle it all except for very deep snow. These boots are perfect for women that don't need a whole lot of snow protection since these only reach mid-calf height.
The major benefits of the Pow Pow ll is it's lightweight, durability and great traction. These are constructed very well, as you would expect any boot to be from Vasque. The upper of the boot is made of a 1.8mm leather suede plus a synthetic waterproof textile. Essentially no water is going to get into the boots unless it gets in from the top.
The foot bed and part of the midsole are molded EVA foam, plus an additional TPU shank for support. The sole is Vasque's Venture sole with ColdHold compound. These will keep you balanced and stable on ice.
Those who like the feel of a hiking boot and don't need a tall snow boot anyways will find the Pow Pow UltraDry to be a great choice.
They are super lightweight and hug the feet in a way that makes them feel like you're wearing summer hiking boots. Vasque is famous for their footwear and these are just another example of why.
#3 Baffin Coco Winter Boot
Baffin may not be as well known of a brand as The North Face or Vasque, but don't let that put you off.
One look at Baffin's winter boot selection will show you that their goal is to mix fashion with functionality. These boots look great but still perform as you would expect a good winter boot to.
Specs and Features:
Available in 3 color options – black, charcoal and taupe
Women's sizing from 5 to 11, no half sizes
Weighs about 2lbs per pair of boots
Classic pull lace up system
Upper made of a PU-coated leather for waterproofness
Nylon removable lining allows you to clean the boots
Insulation is a mix of the nylon lining + B-Tek Lite
Designed for snow sports
The major selling points for the Coco boot are its cold protection, weight, and comfort on the foot. Weighing only 2lbs per pair is very good for any winter boot, let alone a taller snow boot.
This low weight makes these feel like nothing on the feet, reducing fatigue and making you feel more confident in your steps when traversing slippery or difficult terrain.
Baffin did a great job of making these boots very comfortable on the feet. Weight aside, these boots are constructed very well. The midsoles are designed for shock absorption while the arch support works well for most anatomy. Feel aside, the way these boots are built means they will also last quite a long time so you can get every penny back from their $200 price tag.
When it comes to cold protection, you really can't beat it. While most winter boots are found down to -40F, Baffin made these even more insulated. With a cold rating of -58, these are more than enough for the average person. Many customers have found that when paired with thick winter socks their feet were even sweating from the amazing cold protection.
If you experience very bitter cold winters, these are definitely worth considering.
The Final Word
A good pair of snow boots can mean all the difference between a fun or miserable day out in the powder. Like most shoes, it's worth it to visit stores and try on boots prior to purchasing to ensure a good fit. Don't forget to wear your thick winter socks so you get the most accurate choice!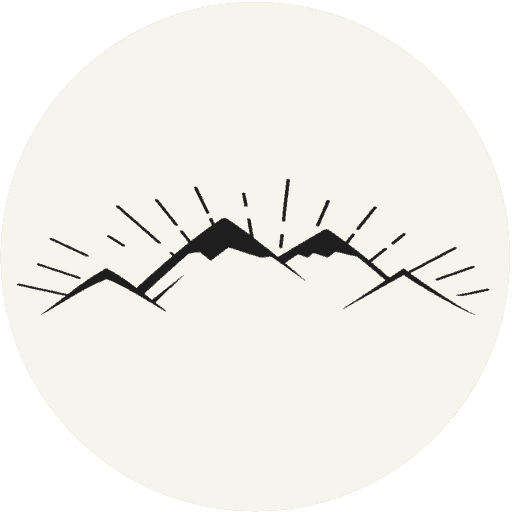 The All-Outdoors Guide team is comprised of enthusiastic experts that enjoy helping others that aspire to be better at outdoor fun. Part of that is making sure you have the right gear and information when it's time to go out and have fun. Some of our team have accomplished amazing feats like climbing 6000 feet to the top of mountains, others have explored every dirt trail they could find and we even have some people that have backpacked solo on various continents. No matter what our readers want to learn and do, our team is here to help them accomplish those goals.