My feet get cold fast during the winter months, and I am one of those people who will drop whatever I'm doing and run inside if I feel my feet even start to get cold. I do not like to be cold!
A layer of insulation in my outdoor boots is a must during winter. So you will only find the best of the best insulated Muck boots in this guide for those of us who can't bare our feet getting a hint of cold.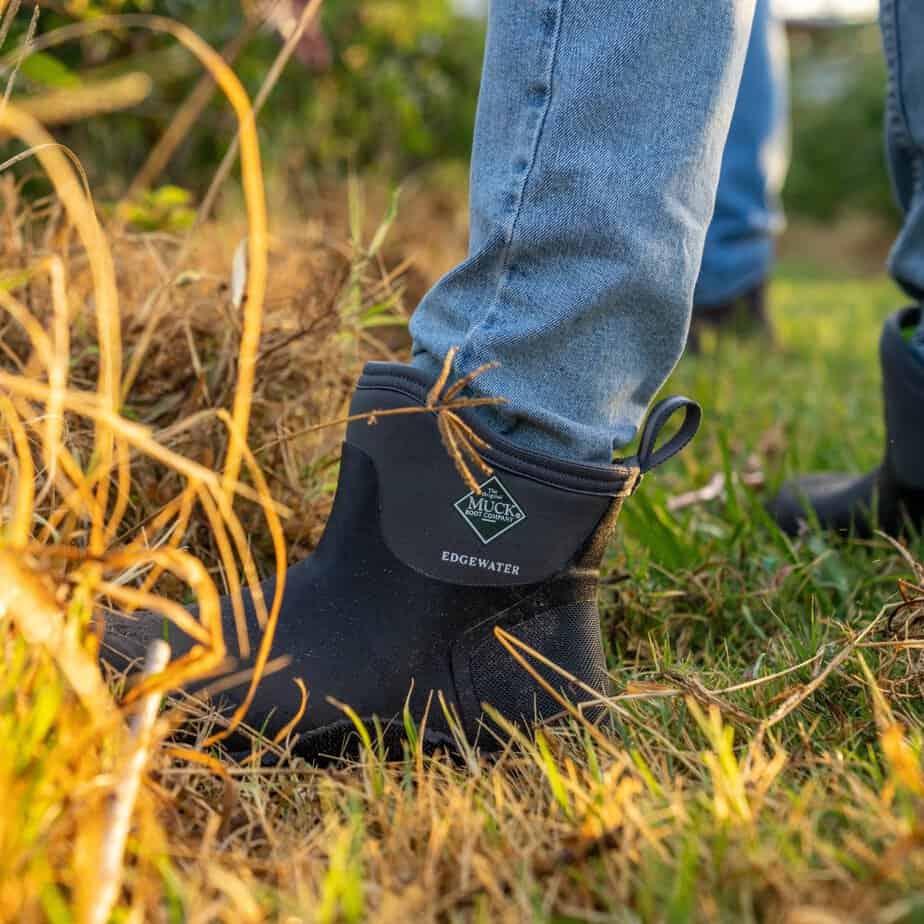 Best Insulated Muck Boots Up Front
I absolutely love my Muck Arctic Sport II boots and can not recommend them enough. They keep my feet and legs warm, even standing up to my shins in freezing water. Plus, they have fantastic support and traction on nearly all terrains.
These boots are just great all-around winter outdoor boots that will keep you warm and protected in any outdoor activities. If you want to take a look at a few other best insulated Muck boots, here are a few that I think you might like: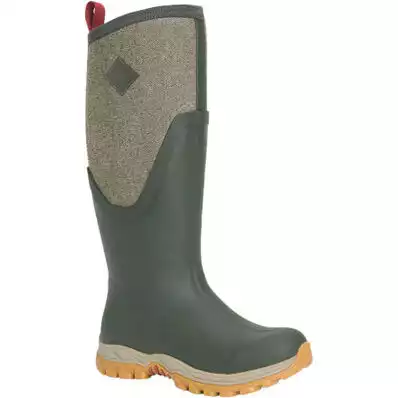 What I Like to Look For in Insulated Boots
Typically, when looking for an insulated boot, you need something to wear during the winter. While insulation is probably the most important feature in a winter boot, there are other things you should consider before picking the perfect boot. Below are a few things I typically look for when searching for insulated boots.
Other Winter Features
Insulation is only one of the ways to keep your feet warm during the winter months. There is also waterproofing, ways to keep snow and ice from entering your boot, how much wiggle room the boot gives you for bulky socks, and more that help keep your feet warm.
Insulated boots typically come with these other features, but you want to ensure they are the right added features for your needs.
Great Traction
Cold weather typically means slippery situations. Good traction is a must to be prepared for any cold weather conditions.
The lugs should be pretty deep, go in multiple directions, have sharper corners, and be made of rubber-like materials to grip ice and snow.
Durability
Insulated boots typically have layers of materials and fabrics sandwiched together to create the perfect insulation.
That means there is more of a possibility for one of these layers to rip or tear away from the rest of the boot. I've read many reviews and tested out these boots myself to ensure they will last you winter after winter.
Overall Best Insulated Muck Boots: Arctic Sport II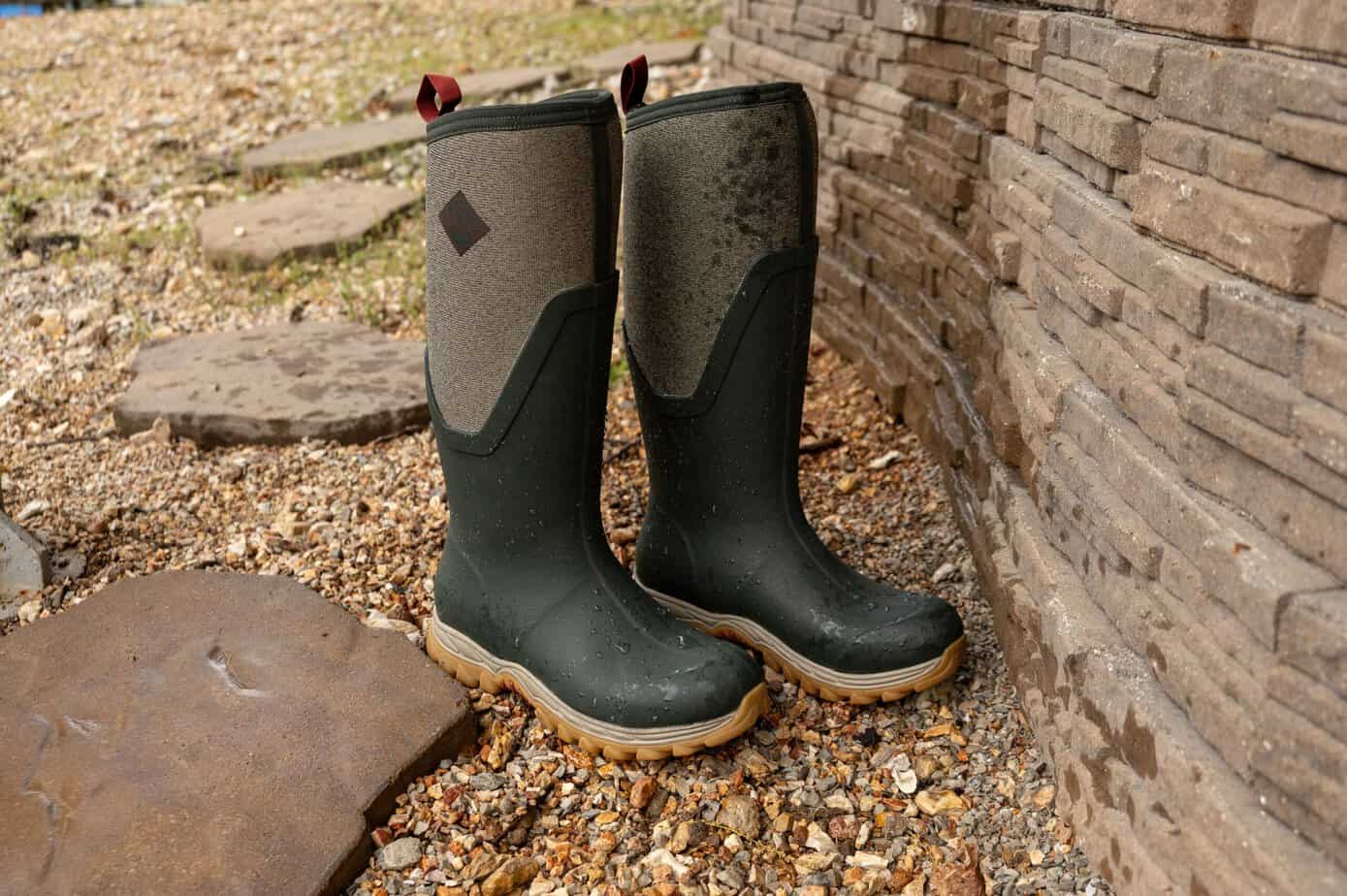 I looked for something wrong with these boots while testing them out, and I couldn't find hardly anything. Every feature that I would need and even some that I didn't know I needed for a winter outdoor boot is included in these boots. They are also highly form-fitting and supportive for a slip-on rubber boot.
The first thing I wanted to test on these boots was their warmth and waterproofing. Muck is known for having great waterproof boots, so I wasn't too worried.
However, there is a fabric upper on these boots that I wasn't sure about. I walked into the lake in my front yard until the water was a few inches from the top of the boot and stood there for about five minutes.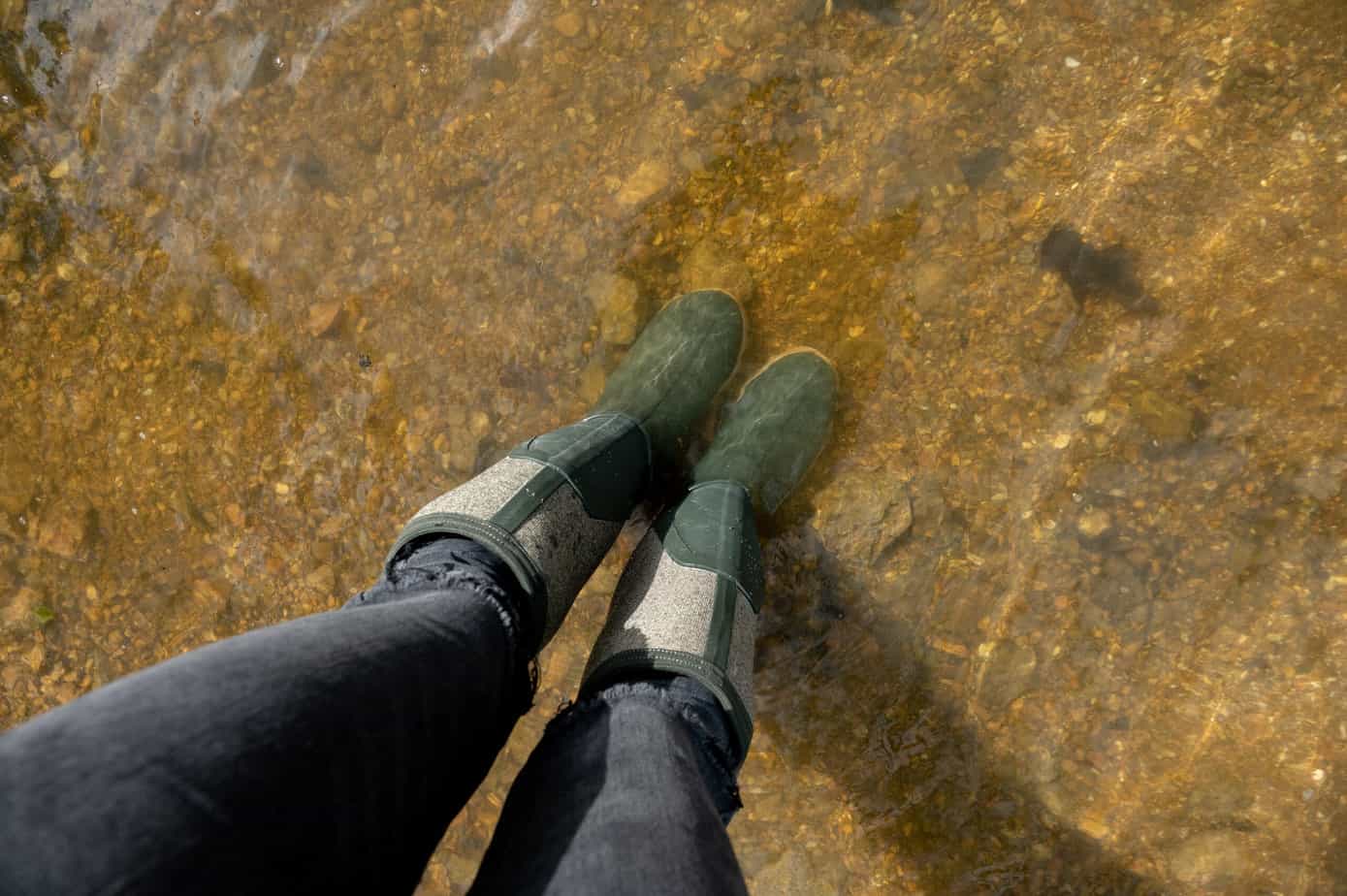 My feet stayed completely dry the entire time, and I noticed there wasn't much change in the warmth of my feet either.
I honestly wasn't expecting my feet to stay that warm the entire time in the water because the water was still frigid. I also didn't have super warm socks on, so I imagine these boots would do spectacularly with some wool socks in snow and ice.
I also took these boots through multiple types of terrain, from sharp rocks to deep mud. Since these boots are slip-on, I was wondering how they would do in terms of support on the uneven, big rocks. I could hardly feel the rocks under my feet, and my ankles didn't roll around.
The outsole is stiffer than your average boot, and there is actually quite a bit of form in the rubber that fits your heel and upper foot.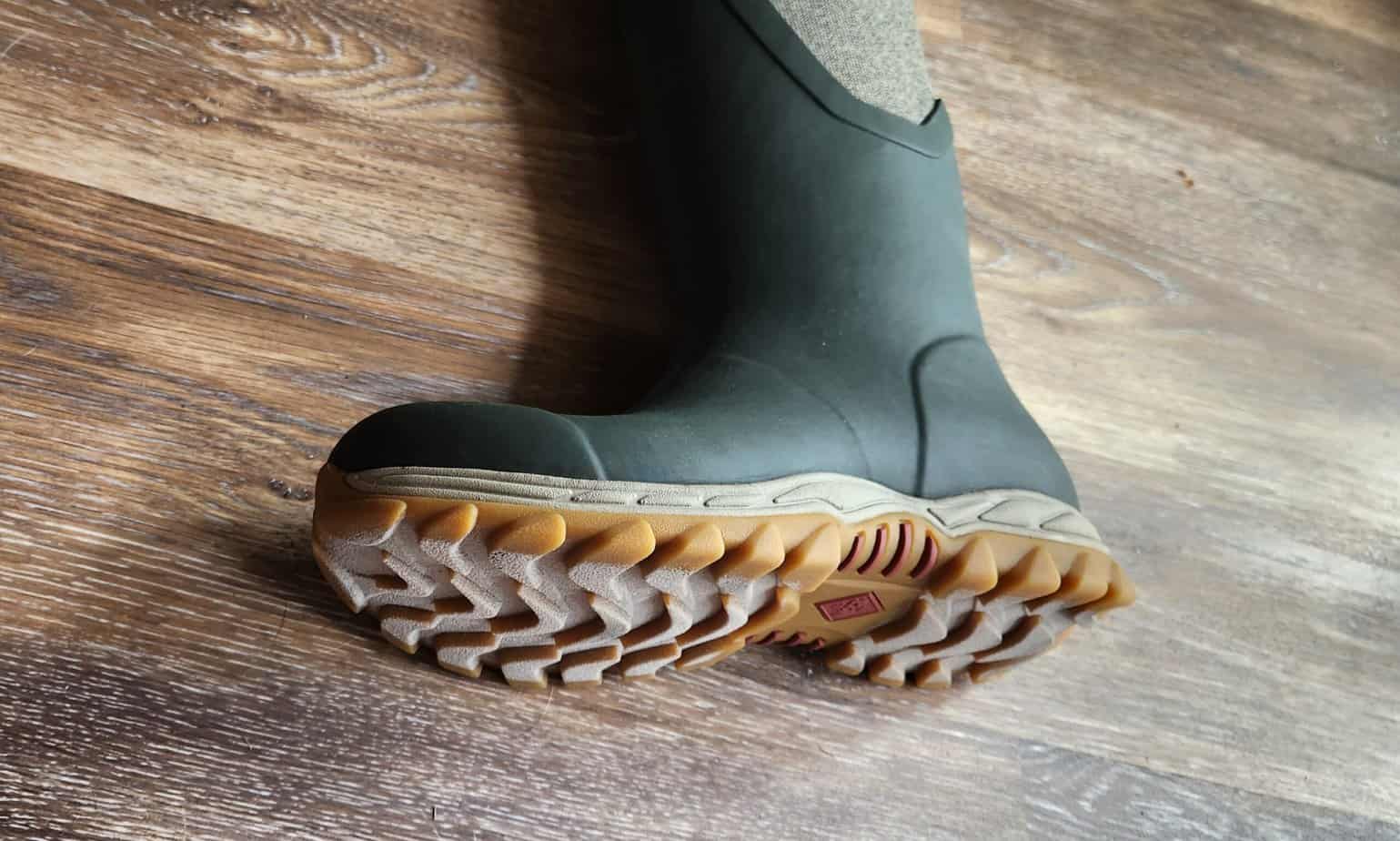 When I took them through the mud, I did not expect the mud to be as deep as it was, and these boots got through it without much struggle.
My feet stayed inside the boots, even with mud rising over the top. I could take my next step easily without sliding around in the mud. The traction has sharp lugs that go opposite directions and wrap around to the sides, so they did as well as I expected.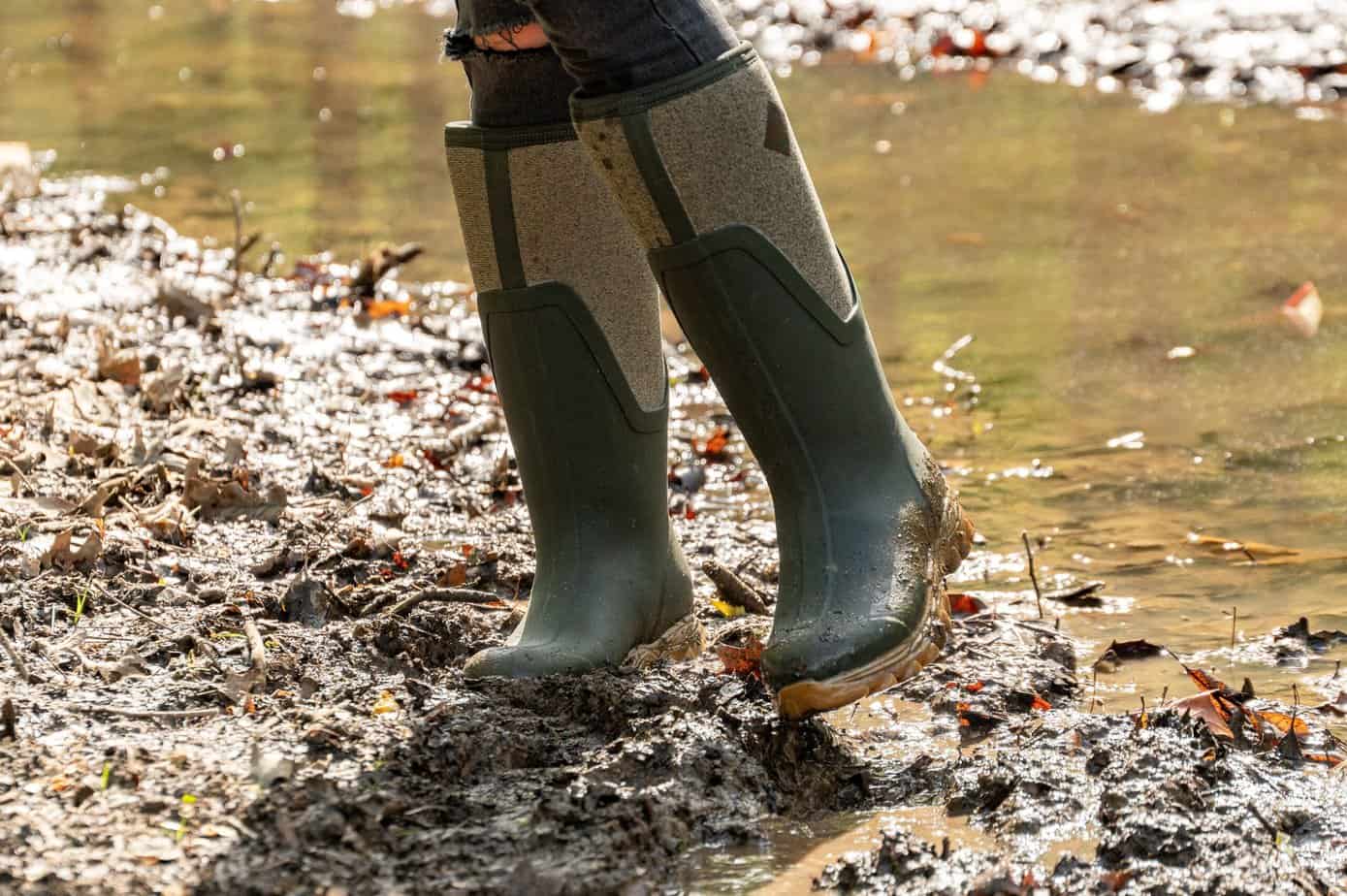 I loved just the general construction of these boots as well. Muck added small details to the Arctic Sport II boots that can make a huge difference in cold weather.
The number one thing that stood out to me is the top of the boot curves toward my shin. I flick around mud and water a lot while walking, and this keeps it all from coming in the top of the boot.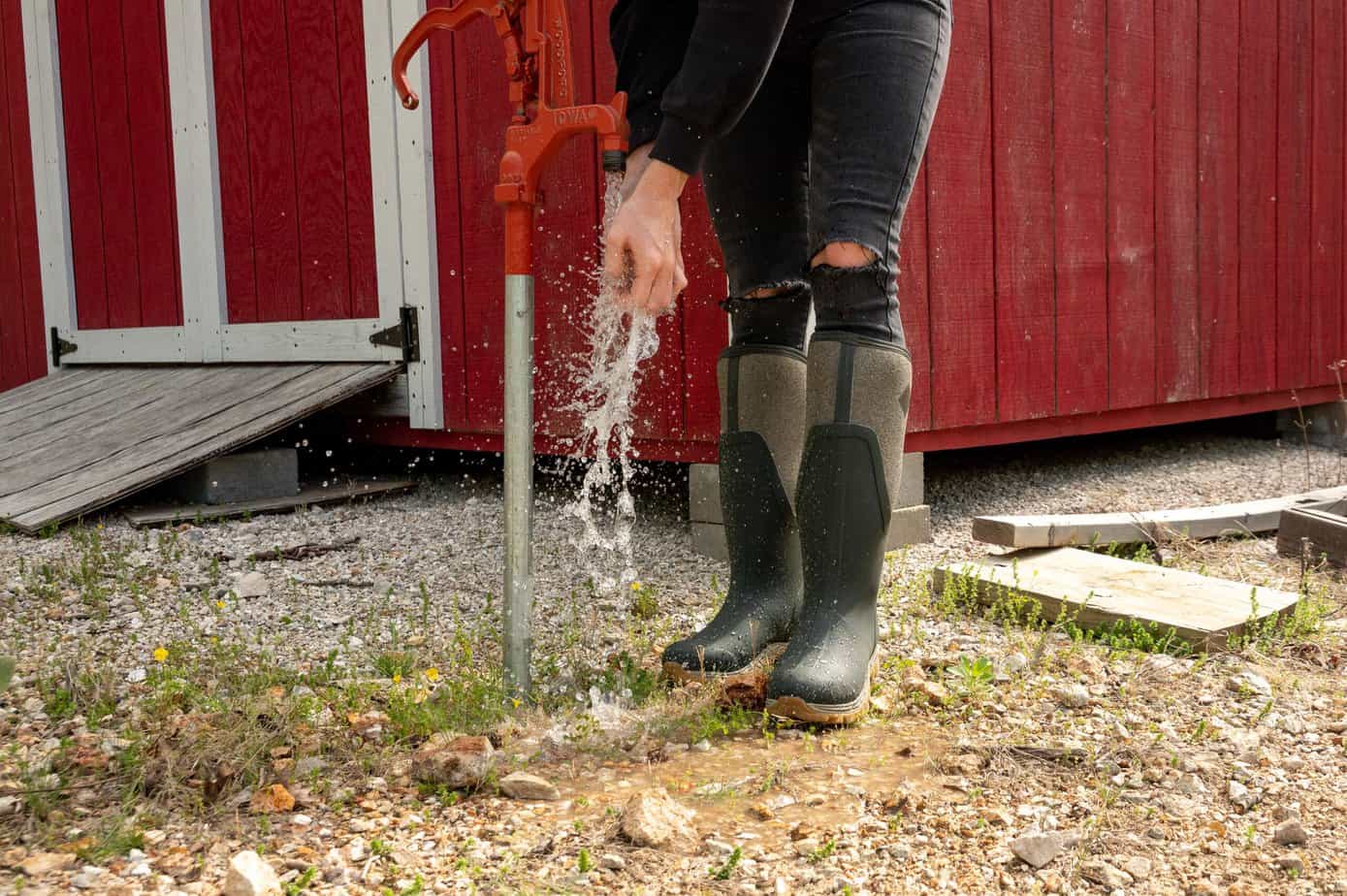 I liked that the rubber outer was much thicker around the toes and heel. It gives the boots a protective layer where you need the most protection. Two thicker rubber strips go up the back and along the top and front of the foot. Although there is a lot of reinforcement, there is still plenty of flex in the areas where you need it most.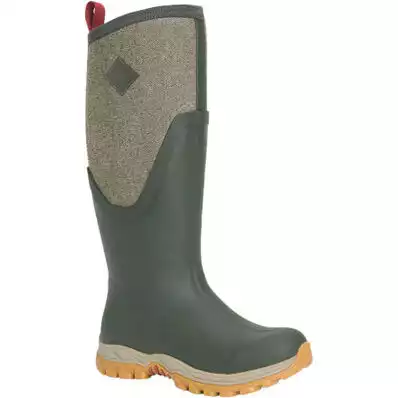 Pros
They come up to my knee, so no water is getting in, and they keep my calves super warm.
The boot's top curves towards your shin to ensure nothing comes in through the top.
The outsole is rigid and has multidirectional lugs to give you good footing and support on multiple terrains.
The top portion of the boots is stretchy, so they are easy to put on and take off.
Completely lined in fleece, even in the insole, with a -40 F comfort rating.
They are waterproof to the top of the boot, including the fabric portion.
Reinforced toe area and heels give my feet extra protection.
Cons
They don't come in half sizes, and I wish I had sized down instead of up.
The pull tab seems flimsy, but I hardly use it or see why you need to, so I can't imagine it will break.
Other Insulated Muck Boot Choices
I think the Arctic Sport II boots are the best in the insulated Muck boots line-up, but what is perfect for me may not be ideal for everyone.
I have thought of nearly every scenario where you may need an insulated Muck boot and found the best for ice, casual wear, hunting, and hardcore work. They hold up to the same quality as the Arctic Sport II boots but have a few features that may be more beneficial to specific wearers.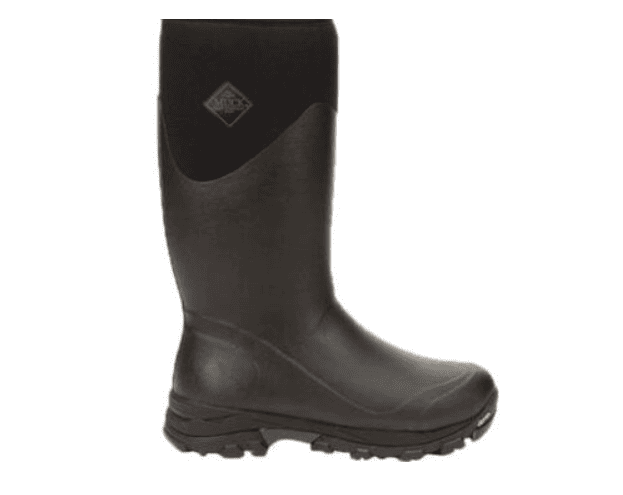 These boots are similar to the Arctic Sport II boots, with a few key differences. The most significant difference is the outsole.
This is one of Muck's few boots that use the Vibram Arctic Grip outsole instead of their standard rubber outsole. The Vibram Arctic Grip outsole uses a blend of materials and a lugged pattern that does an amazing job of grabbing onto icy surfaces without using metal spikes or studs.
The top half of the Arctic Ice boots are made of a stretchy fabric that cups around your calf. Not only does this keep ice and snow from coming into your boot, but it also traps heat inside. With a fleece lining throughout the boot and a thick neoprene rubber outer, your feet will stay warm through the coldest temperatures.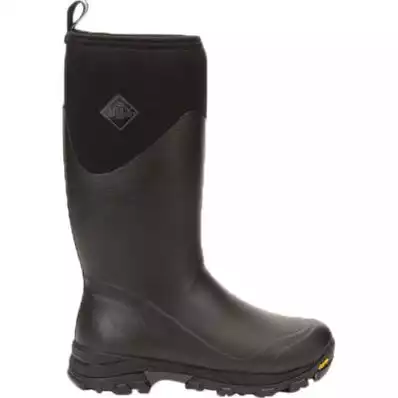 Pros
It has a Vibram outsole explicitly made to create traction on snowy and icy surfaces.
Fleece and 5mm neoprene rubber insulation that has a comfort rating of up to -60 F.
The stretchy fabric at the top of the boot cups around your calf to keep ice and snow out.
Reinforced rubber around the toes and heels.
They have an antimicrobial and odor-control insole with arch support and EVA rebound in the midsole.
Cons
The reinforcement areas around the heel might crack over time, but there's an inner rubber layer, so they'll still be waterproof.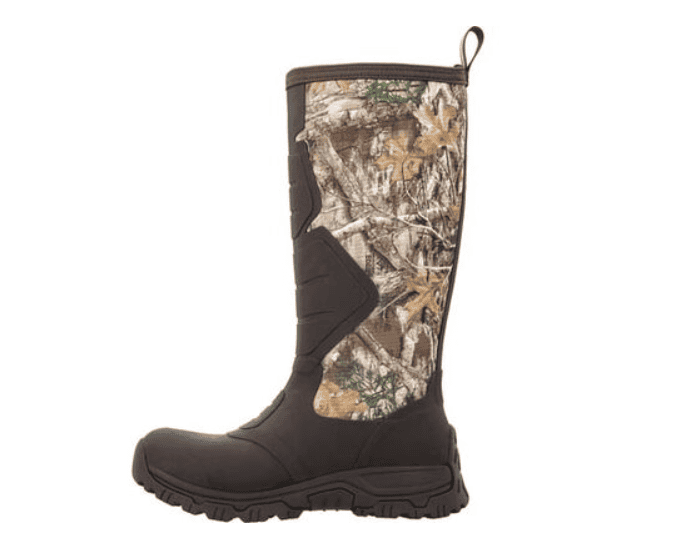 The Apex Pro Vibram Agat is Muck's version of a sportier boot while keeping all the basic features of a standard Muck boot. They come with a Vibram outsole that is meant more for hiking in the woods than outdoor work. You will find a layered insole in these, with memory foam on top and a patterned cushion below.
You may also notice that they have less rubber on them than other Muck boots, which makes these boots much more lightweight.
Muck switched the fleece insulation in these with a thermal regulating fleece that is much better at wicking away moisture than their usual fleece. It isn't as warm as their other insulated boots, but this makes these boots more of a 3 season boot than strictly a winter boot.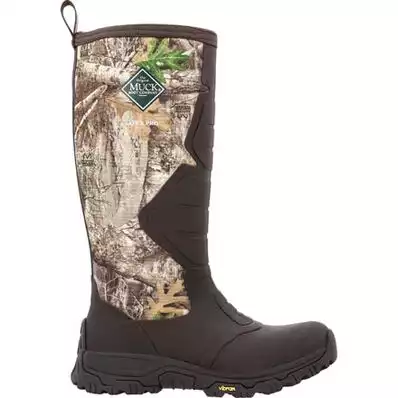 Pros
They have the Vibram Arctic Grip outsole for added traction in slippery conditions.
The fleece lining in these is thermal regulating, with open fibers that are moisture-wicking.
These can be worn in warmer and cool weather, making them a great all-season insulated boot.
A memory foam insole with EVA midsole makes these boots super comfy.
It has a reinforced rubber shin and upper but less rubber throughout the boot to make it more lightweight.
Cons
They aren't meant for super cold weather and most likely will not be warm enough below 20 F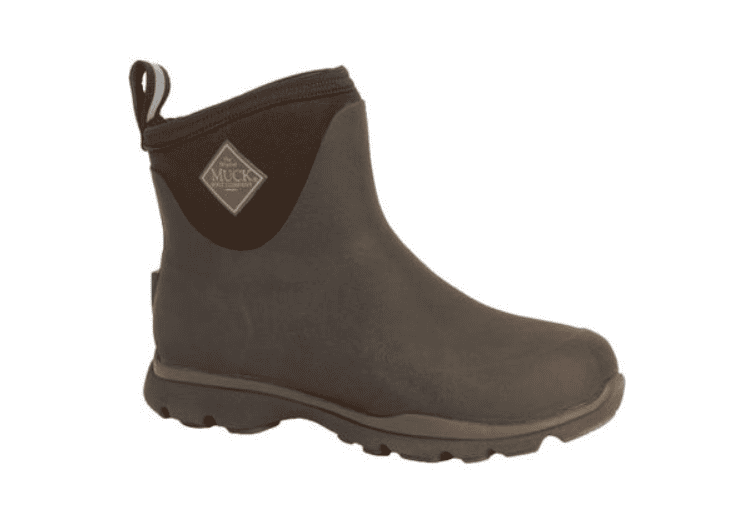 The Arctic Excursion boots are Muck's around-town boots. The style resembles more of a tennis shoe than the standard bulky Muck boot but has a fleece lining to keep you warm when cold outside. They are also much shorter than other Muck boots, so they can be quickly slid on to run out of the door for all your errands.
While these boots do keep you warm, they also have properties that keep your feet from getting too hot while running around.
The insole has anti-friction properties, which keep your feet from getting too hot and sweaty. Even though these boots are much shorter than other Muck boots, the opening cups in toward your ankle to keep snow and slush out and trap heat in for warmth.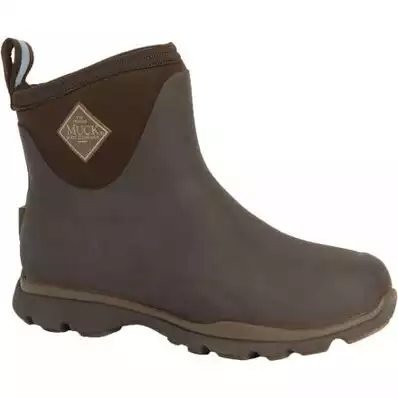 Men's Arctic Excursion Ankle Boot | Muck Boot Company
The Arctic Excursion ankle boot is ideal for the city commuter. This stylish boot will keep even the busiest of men warm and dry from wet and slushy conditions.
Check Price
We earn a commission if you click this link and make a purchase at no additional cost to you.
Pros
The outsole and midsole of this boot are built more like a tennis shoe, with EVA.
They are ankle boots that are easy to slip on and run out the door for all your errands.
The opening cups in toward your ankle, so you're less likely to get wet on the inside.
It has an anti-friction insole to lessen heat and moisture in the shoe.
Has a less bulky look, so they look a bit more stylish.
Cons
Yanking on the pull tab too much can cause it to tear off.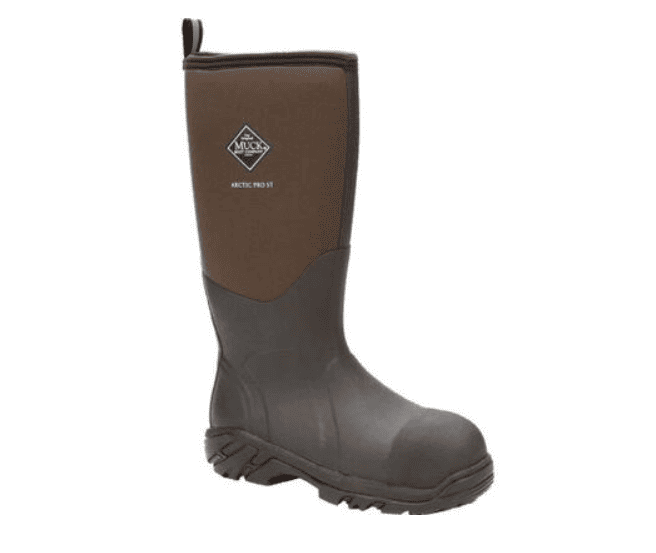 Some of Muck's most popular boots are their Chore series boots. The Steel Toe Arctic Pro is the same as their Chore boots, except with thicker rubber and an insulated lining throughout the boot.
You get all the safety features of the Chore, like steel plates in the toes and midsole, electrical shock resistance, and reinforcements where your feet are most vulnerable. Except these are packed into a boot, perfect for cold weather.
Most Muck boots come with 5mm neoprene rubber, but these have 8mm of neoprene. This only adds to the support of the boot and the heat retention.
With the fleece lining, a 2mm thermal foam footbed keeps you warm from the bottom of the foot up. I only wish that they would have added more insulation between the steel toe cap and your foot.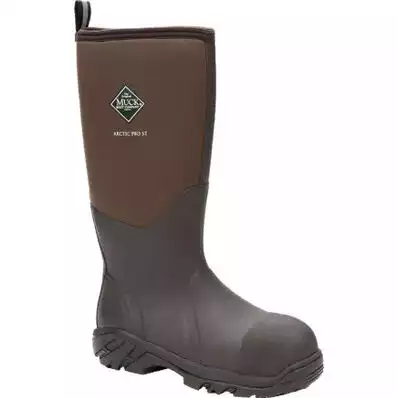 Pros
There is thermal foam in the footbed and fleece lining throughout the boots.
Steel toe and a steel plate in the midsole to ensure nails or other sharp objects don't come through your boot.
The outsoles are resistant to electrical hazards.
Reinforced on the sides and heel.
8mm neoprene, making this their thickest rubber boot.
Cons
The steel toe can get cold if trudging around in snow and ice.
FAQs
Question: What is the warmest boot Muck makes?
Answer: Most of Muck's insulated boots will be comparably warm, but the Arctic Ice Vibram Arctic Grip has the lowest comfort rating.
I have the Arctic Sport II boots, which are similar, and they keep my feet warm in frigid water with regular socks on. A few other Muck boots to try are the Apex Pro Vibram Agat and the Arctic Excursion boots.
Question: Are Muck boots warm enough for snow?
Answer: There are a few Muck boots warm enough for snow. Since they are made of rubber, they are naturally waterproof, which alone does wonders for keeping your feet warm. There are also insulated Muck boots, like the Arctic Sport II boots and the Arctic Ice Vibram Arctic Grip boots, that will ensure your feet stay warm. I recommend wearing a pair of wool socks with them as well.
Question: Do all Muck boots have insulation?
Answer: Muck's rubber boots naturally insulate since rubber traps heat. However, they also make boots insulated with a synthetic fleece lining throughout the boot, adding another layer of warmth. Not all of their shoes have this added insulation.
My New Favorite Insulated Outdoor Boots
Now that I have a pair of Artic Sport II boots, I don't need another pair of insulated Muck boots anytime soon.
They seem like a good pair for just about any winter scenario I would be in, from walking my dogs through the woods to shoveling snow off the sidewalks. I love how tall they are compared to their other boots and the outsole on them.
I would definitely recommend these boots over any others, but any of the boots on this list are pretty darn great.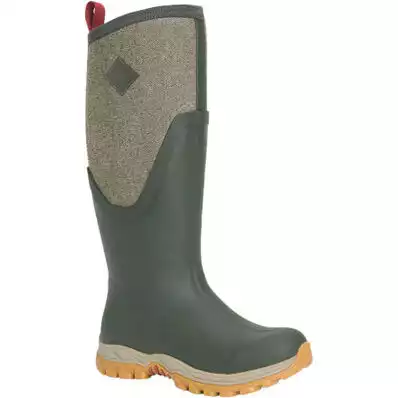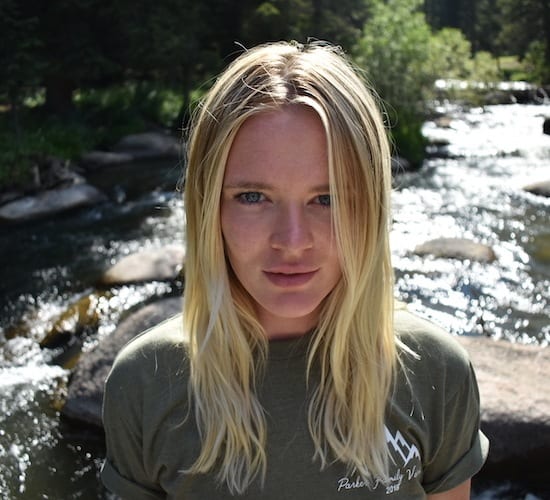 Haley loves hiking and camping. That state of calmness is like no other. A top 14er rock scrambler, Haley wants everyone to experience the highs and joys of outdoor living and here is to help prep the rest of us to do so safely. Here to share her top gear, tips and climb to the top hiking strategies, Haley is a bonafide outdoors guide to love!