There is nothing quite as exciting as getting out your gear and preparing for the upcoming hunting season.
This time of the year attracts people from all walks of life to pack up and head out into nature. Regardless of what you hunt or why, any experienced outdoorsman knows that the time you spend out hunting, or rather waiting, can quickly take a turn for the worse if your gear somehow fails.
Gear failure is usually just a minor irritation or inconvenience, but in areas where the bitter cold temperatures have hit and you'll miles from help, a faulty piece of equipment can be far more serious. Something seasoned hunters already know from experience is that choice of footwear is one of the most important gear choices you can make.
The boots you decide to strap onto your feet will affect warmth, traction, and your overall comfort. A bad pair of boots can cause blistering, injury from loss of traction, and even invite nerve damage from cold exposure.
Therefore it is important that you purchase boots that meet four main conditions:
Proper Fit – Your boots must be the proper size for your feet, without relying on overly thick socks or insoles. The best route is to go in-store for boot shopping and always try on boots with the socks you intend to wear with them. It is all too common that hunters wear their normal thin cotton socks while trying on boots only to find that come hunting season their thick wool socks make the boot too tight.

Ample Ventilation – Ample airflow may seem counterproductive, but in reality it's an important factor in warmth and comfort. If you're moving and sweating it is easy for your feet to start getting damp, even in very cold temperatures. Good insulated boots should have plenty of ventilation to disperse this moisture to prevent issues with dampness.

Sufficient Insulation – The key word is sufficient insulation, not excessive. You want to find a boot that has enough insulation for your purposes, but not overly insulated. This only adds weight and increase fatigue. It isn't a bad idea to have two different sets of boots – one for active outdoor use with less insulation and another pair for low activity use (i.e. sitting in a stand or blind).

Designed for Your Intent – The insulated hiking boots you choose should match your intention for them. If you don't have too cold of temps and you'll be doing a lot of hiking, then you don't need a massive heavily-insulated arctic boot. However, you also need to plan ahead for when you'll be sitting and waiting. Low activity means your body will not be producing as much heat, thus requiring more insulation to conserve heat. Consider whether you'll need waterproofness as well.
There are hundreds of different insulated boot designs that are either specifically made for hunting or can be used for hunting. Sorting through the sheer number of choices can be daunting, especially if you are purchasing your first real pair of insulated hunting boots.
You can save yourself a lot of time, frustration and money by sticking with a pair from one of these top 4 insulated hunting boot options.
Cabela's Men's All-Leather Iron Ridge Hunting Boots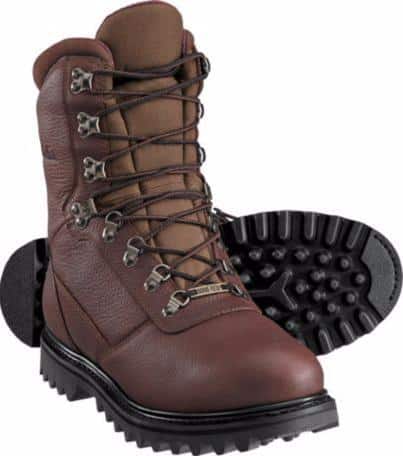 The beautiful leather Iron Ridge hunting boots by Cabela's are an excellent first or only insulated hunting boot. They are priced very well, offer good support, and numerous customers find that both width and size run true.
The Iron Ridge hunting boot retails for $109.99 (For the latest prices and discounts, check here) from Cabela's directly, which is fairly low considering this is an all-leather insulated model. Sizing ranges from 7 all the way up to 16, with half sizes for 7 to 11. Cabela's also offers two widths, D and EE. These boots are 10″ high and weigh about 4.25lbs per pair.
The Iron Ridge boots are lined with Gore-Tex and feature an 800-gram layer of Thinsulate Ultra insulation. The lining offers 100% protection against water while the natural full-grain leather is already waterproof on its own.
The Goodyear welt construction also ensures that these boots can be re-soled, which is further proof of these being a worthy investment.
LaCrosse Men's Alphaburly Pro Rubber Boots
LaCrosse is another big name in hunting boot, so it's no surprise they've made the list twice with two different models. First up is the LaCrosse Alphaburly Pro, a rubber boot that functions as an insulated hunting boot. This rubber boot can take on harsh environments, bitter cold, and is naturally scent-free.
Buying direct from LaCrosse you will find the Alphaburly Pro 1000 gram insulated boot for $180.00. Sizing ranges from an impressive 6 to 15, though there are no half sizes or width options for these boots. Insulated rubber boots are a popular choice due to their impeccable durability, flexibility, and waterproofness.
The Alphaburly Pro boots are made of a thick, tough hand-laid premium rubber that is scent-free. This particular model of Alphaburly Pro is 18″ and weighs about 5.5lbs per pair.
The pattern is Mossy oak Break-Up Country and the boots are designed for muddy, snowy, and otherwise messy winter conditions. The jersey knit comfort liner inside keeps your feet dry while the 1000 gram Thinsulate Ultra layer keeps your toes warm.
LaCrosse Alpha Ice Man Boots
Another option from LaCrosse is the Alpha Ice Man boot. These 10″ black boots combine the best attributes of full grain leather with natural rubber. One look at this model and you can tell they are designed for serious warmth. In fact, Iditarod winners have relied on these boots to keep them warm in some of the harshest climates.
The Alpha Ice Man boots retail for $160. For the latest prices and discounts, check here, which is very reasonable considering the double insulation construction of this boot. Like the Alphaburly, the Ice Man comes in sizes 7 to 15, but without any half-size options.
These boots also come in a Men's Medium Width. In terms of weight, these average about 6.2lbs per pair, since these boots are double thick with a felt liner.
In terms of temperature, these boots can handle a range of -60 to 30F, so they are more than enough for the average hunter. The boots are designed with a full-grain leather upper for support and protection. Along with the natural rubber bottom, the Ice Man boots are essentially 100% waterproof.
Wolverine Mammoth 9″ Boots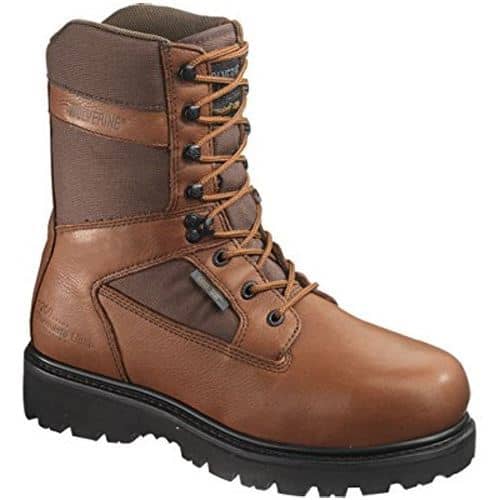 Wolverine is known for their boots, particularly work boots, but some of their footwear is perfect for hunting activities as well. The Wolverine Mammoth boot is a full-grain leather and Cordura boot complete with Gore-Tex and Thinsulate. You can also find this model with a steel toe.
The Wolverine Mammoth retails for $188 (For the latest prices and discounts, check here) and comes in sizes 7 to 14. You can find half sizes between 7 and 12, plus you can choose between medium or extra-wide width options. The Mammoth boots have much more of a traditional insulated boot design, but despite looking somewhat bulky they are surprisingly lightweight, coming in just under 4lbs.
The combination of full-grain leather and 1000D Cordura Nylon is a great combination for lightweight and durability. These boots have a waterproof Gore-Tex membrane lining and are complete with a 1200 layer of Thinsulate Ultra insulation.
Insulated hunting boots should last many years and are often made of far more durable materials than their uninsulated counterparts. Consider the idea of purchasing high-quality insulated hunting boots as an investment. While some of them are a bit pricier than normal hunting boots, any one of the above featured four models is worth every penny when you need serious warmth.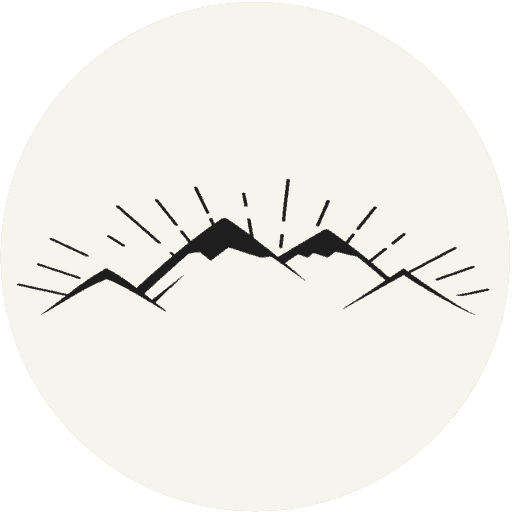 The All-Outdoors Guide team is comprised of enthusiastic experts that enjoy helping others that aspire to be better at outdoor fun. Part of that is making sure you have the right gear and information when it's time to go out and have fun. Some of our team have accomplished amazing feats like climbing 6000 feet to the top of mountains, others have explored every dirt trail they could find and we even have some people that have backpacked solo on various continents. No matter what our readers want to learn and do, our team is here to help them accomplish those goals.