REI is one of the best known outdoor gear retailers in the United States. They carry a wide selection of gear and apparel from essentially all the most popular brands. However, REI isn't just a retailer, but also a manufacturer. REI's own line of gear is known for being well-made and priced very competitively. For outdoor enthusiasts looking to purchase a quality item without breaking the bank, going with the REI brand is a great idea.
REI has a number of different sleeping bags available, with the Lumen being a fairly popular option. The Lumen sleeping bag is a fairly standard mummy-style bag available in a few different models based on temperature, which is standard for sleeping bags.
If you don't want to stay under the $150 mark but you need a sleeping bag capable of handling chilly temperatures the Lumen is a great prospect.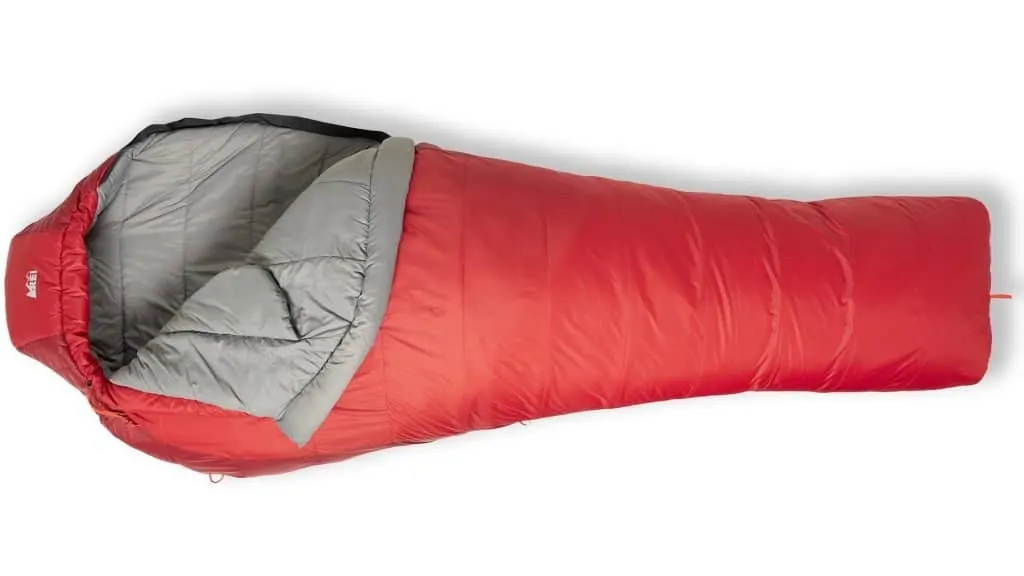 Design and Features of the Lumen 20 Sleeping Bag
First and foremost, the Lumen sleeping bag is a discontinued model. However, REI still carries the Lumen 20 in their clearance Co-Op and Outlet sections and you can find other Lumen bags through other retailers. More information on this will be listed below under Disadvantages.
The only model currently available direct from REI is the Lumen 20, which is what will be reviewed.
The Lumen 20 is described as a 3-season sleeping bag with a relaxed mummy shape and regular men's fit. REI chose synthetic insulation for this model, which helps keep the price reasonable. The Lumen maintains excellent loft and warmth, but is still quite compressible.
Here is a rundown of the specs of the Lumen 20:
Currently on clearance for approximately $110 to $125
Only one color option still available – Amazon Green/Dark Army Cot
Sizes available include Regular, Long, and Long Wide, all with left zipper only
EN comfort rating of 31F, with 20F lower limit
Overall temperature rating of 20F
Weight is 2lbs 8oz to 2lbs 11oz based on size
Length – 72″ to 78″
Shoulder Girth – 62″ to 70″
Hip Girth – 58″ to 66″
Stuff Sack Dimensions – 15″ x 7″
Compressed Volume – 7.8L to 10.9L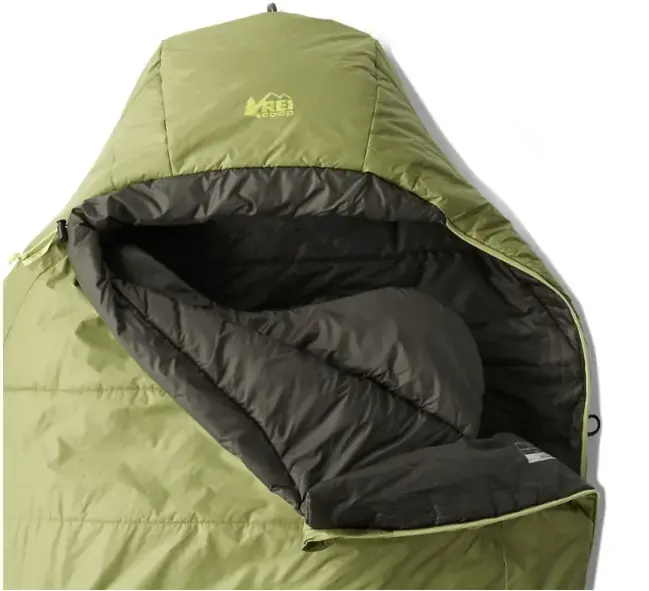 The construction of the Lumen 20 includes:
Synthetic polyester fiber fill insulation (fill rating not listed)
Shell made of abrasion- and water-resistant ripstop nylon
Lining made of standard nylon taffeta that's soft and resistant to tears
Anti-snag zipper is smooth and easy to open
Shingle-style overlap placement of insulation to prevent cold spots
Pad loops included to attaching sleeping pad (not included)
Some of the main features of the Lumen 20 include:
Highly durable and compressible design great for backpacking
Use of polyester fill ensures that dampness won't cause insulation loss
Overlapping layers of insulation allows for even distribution of warmth
Ideal for multi-position sleepers as insulation doesn't shift
Roomy mummy shape isn't constricting or limiting in sleep position
Nylon shell offers water-resistance and doesn't easily tear
Interior is soft, comfortable, and breathable
Contoured hood and insulated face muffler keep head and neck warm
Roomier footbox design for easy movement and repositioning
Zipper draft tube runs the full length of the bag
Small stash pocket located on the interior of sleeping bag collar
Two unique drawcords to control hood and neck
Comes with a nylon stuff sack and additional mesh long-term storage bag
Overall, the Lumen 20 sleeping bag is nicely designed and has a decent warmth rating. It has a solid 4.5/5 star rating on REI's website, with many people being very happy with their purchase.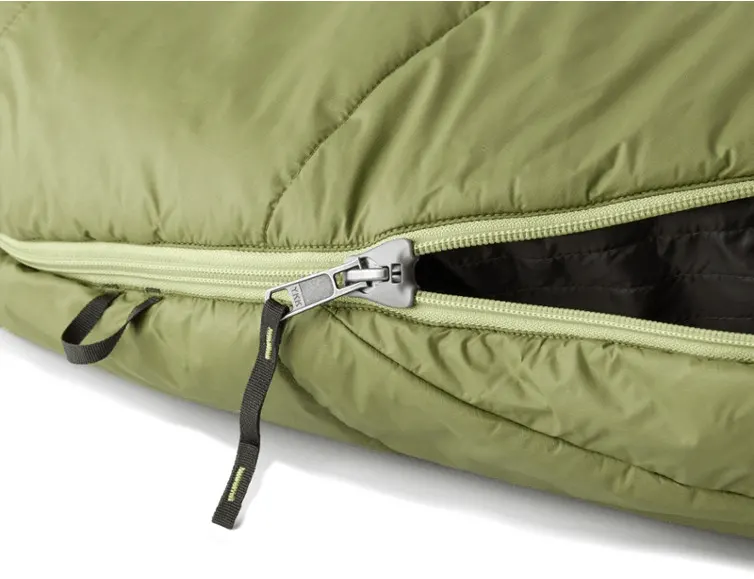 Advantages of the Lumen 20 Sleeping Bag
There are a lot of reasons why the Lumen 20 is a highly rated sleeping bag. These four advantages sum up the main reasons why you might want to purchase one for yourself.
EN Comfort Rating is Accurate
An EN rating is an independent testing protocol that measures how warm a bag will be. EN stands for European Protocol and is used by many outdoor gear brands. Every bag tested gets two ratings – Comfort and Lower Limit. The Comfort rating is the lowest temperature the average woman or cold sleeper will be comfortable with. The Lower Limit rating is the lowest temperature the average man or warm sleeper will be comfortable at. EN ratings are rough guidelines but are usually accurate.
REI gives the Lumen 20 a 20F temperature limit, with a 31F Comfort and 20F Lower Limit EN rating. It isn't uncommon for ratings on sleeping bags to be skewed, often with brands claiming a bag can handle colder temperatures than it actually will for the average adult. Those that purchase the Lumen 20 will be happy to know that most people find the temperatures ratings to be spot-on.
Very Comfortable for Side- and Back-Sleepers
Mummy style bags are notorious for being comfortable only for those that sleep on their backs. This isn't very useful as only 10% of people sleep on their backs regularly. The vast majority sleep on their sides while about 16% sleep on their stomachs. Mummy style sleeping bags are great for compactness and warmth but can make sleeping annoying.
Thankfully the relaxed fit of the Lumen 20 easily allows for you to sleep on your side or your stomach if you wish, plus the roomy shoulders and footbox help you change positions without scrunching up your bag.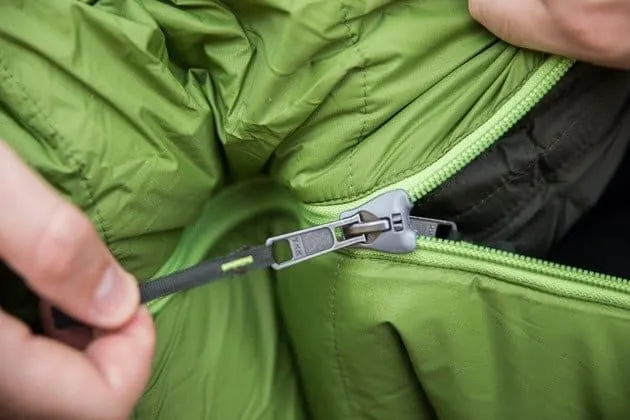 Simplistic Design with Useful Features
Doing too much with design can often leave sleeping bags feeling cumbersome and difficult to use. After all, a sleeping bag should be a simple piece of gear that serves two main purposes – keeping you warm and comfortable. The Lumen 20 isn't an "overdesigned" bag. In fact, it's quite simple and basic. But the features that REI did add really complete it. The wide shoulder and footbox, the full-length draft tube along the zipper, and the handy interior stash pockets are a few examples.
Even the drawcords were thoughtfully designed. The two cords are differentiated in feel with one being round and the other flat. One controls the hood closure while the other controls the neck. By having differentiated cords rather than two identical ones the user can easily determine by feel which cord they are holding to allow them to adjust the hood or neck in the dark.
Long-Lasting if Properly Cared For
The Lumen 20 isn't the toughest sleeping bag on the market, but if you care for it properly and ensure it's kept clean, you won't have a problem. The shell and lining are made of quality nylon materials and can stand multiple seasons of use without failure. Always be sure to store your sleeping bag safely and within the included mesh bag to ensure no damage occurs when not in use.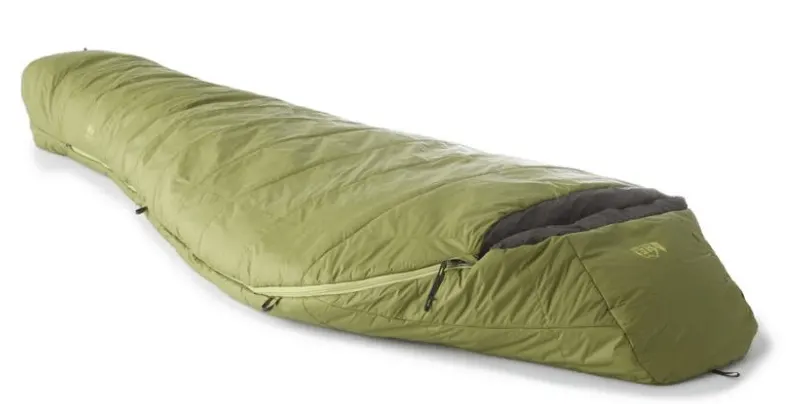 Disadvantage of the Lumen 20 Sleeping Bag
The obvious disadvantage of the Lumen 20 is that it's been discontinued by REI. Although it's still for sale on their website, eventually their stock will sell out. This means if you're interested in this model you shouldn't hesitate to purchase it as it is a great quality bag. You may also be able to find it through other retailers for a reduced price.
If you can get your hands on a Lumen 20, chances are high you'll be quite pleased with your purchase. This is a great quality sleeping bag and one that will keep you toasty on those cold autumn nights.
For more information, read here: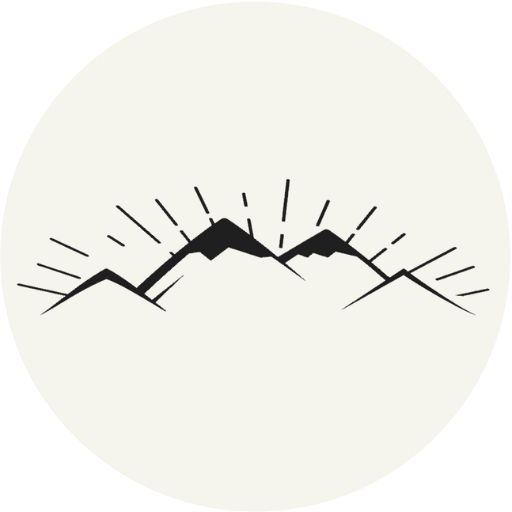 The All-Outdoors Guide team is comprised of enthusiastic experts that enjoy helping others that aspire to be better at outdoor fun. Part of that is making sure you have the right gear and information when it's time to go out and have fun. Some of our team have accomplished amazing feats like climbing 6000 feet to the top of mountains, others have explored every dirt trail they could find and we even have some people that have backpacked solo on various continents. No matter what our readers want to learn and do, our team is here to help them accomplish those goals.