The 3-in-1 jacket is a must-have for anyone who loves to get outside during the winter, but who needs to stay protected from rain and snow, wind, and bitter cold weather. With so many on the market, though, it's hard to know which one's are the best right now.
In this article, we're going to explain to you what the best 3 in 1 jacket should have and what it's best used for. Then, we'll get into our list of suggestions for the best 3-in-1 jackets with hood, starting you off with a shortlist of must-know terms so you understand the different technologies and features offered.
Lastly, we're going to leave you with some buying advice so you can find the perfect jacket for all types of weather conditions.
8 Best 3-in-1 Jackets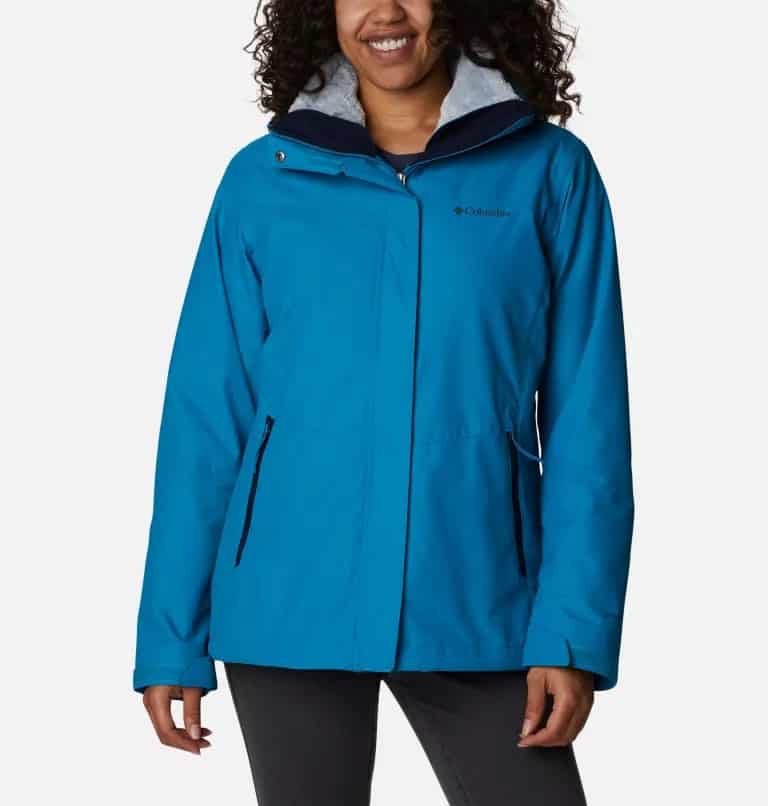 The liner fabric of the Columbia Bugaboo Interchange Jacket is fleece with Omni-Heat Reflective technology.
The Omni-Heat outer shell is waterproof and windproof. The shell has a high collar and an adjustable, removable storm hood.
This jacket also has Velcro adjustable cuffs; a chest pocket with zipper; handwarmer zippered pockets; a goggle pocket; and an interior security pocket. Additionally, this jacket is especially good as resisting abrasion.
Possible Drawbacks:
While this jacket is sealed in critical places to keep moisture out, the seals aren't perfect and you may notice water seeping in. Unless you're in a downpour, though, the waterproofing (DWR finish) should work fine.
In the men's jacket, you may find that the front zip is a little too big to adapt to the inner jacket zipper. If you plan to wear the pieces separately more often than together, you may not care about attaching them very often.
Columbia Sportswear Bugaboo Interchange Jacket | Amazon
The technical outer shell is waterproof breathable, with adjustability at the hood, hem and cuffs and the new zip-in fleece liner features thermal reflectivity, which reflects your body heat for warmth while maintaining a high level of breathability.
Buy for Men
Buy for Women
We earn a commission if you click this link and make a purchase at no additional cost to you.
02/14/2023 02:04 pm GMT
Where to Buy Columbia Bugaboo Interchange Jackets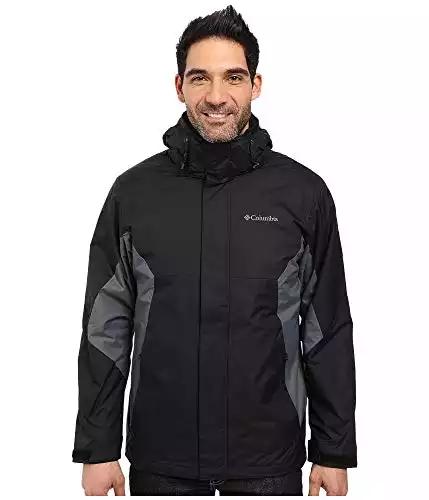 Columbia Men's Eager Air Interchange Jacket | Amazon
Columbia Men's Eager Air Interchange Jacket is crafted from a waterproof shell, designed to integrate with a fleece liner, built to withstand anything from wind, rain, or snow.
Buy at Amazon.com
We earn a commission if you click this link and make a purchase at no additional cost to you.
02/14/2023 05:49 pm GMT
The liner of the men's Columbia Eager Air Interchange 3-in-1 Jacket is a thick and soft 100% polyester microfleece. The 100% nylon outer shell is waterproof and windproof.
There's a medium-height collar on the liner and a high collar on the shell, plus an adjustable and removable storm hood. Hook-and-loop cuffs and long sleeves are adjustable with Velcro fasteners. There are an interior secure zipped pocket and two zipped hand pockets. This jacket has a relaxed fit without being too loose.
Possible Drawbacks:
Compared to the other jackets on this list, this one isn't very breathable. Depending on what you need it for, you may do just fine, but if you're working out outdoors, you may want to go with another jacket on this list.
You may also find that the interior zipped pocket is a little flimsy, best for storing light items instead of something heavy like your smartphone.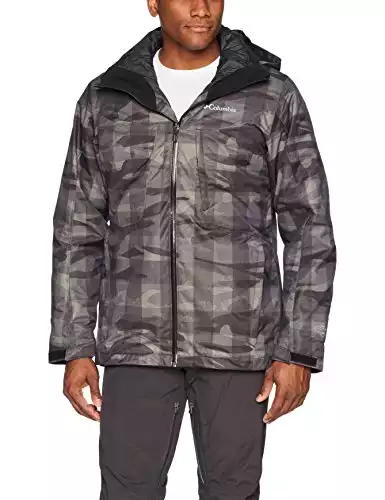 Columbia Sportswear Men's Whirlibird Interchange Jacket | Amazon
Three jackets in one-a warm, water-repellent zip-in liner with thermal reflectivity for bonus warmth; a waterproof-breathable and seam-sealed shell; and the combination of both-giving you the versatility to stay warm, dry and comfortable in fluctuating winter conditions.
Buy at Amazon.com
We earn a commission if you click this link and make a purchase at no additional cost to you.
02/14/2023 05:45 pm GMT
The liner of the Columbia Whirlibird Interchange Jacket is 100% polyester Omni-Heat Reflective Microtex Light. The shell is made from 100% polyester Legacy Twill with Omni-Tech.
The Columbia Whirlibird jacket has an adjustable storm hood and adjustable sleeves, plus a goggle pocket, interior pockets in the liner, and zippered handwarmer pockets. The jacket also has an adjustable, snap-back powder skirt and zippered underarm vents.
Possible Drawbacks:
You may find that the hood is on the small side.
Where to Buy Columbia Whirlibird Interchange Jacket
The Marmot Featherless Component Jacket liner is nylon with Marmot MemBrain, a waterproof and breathable laminate (hard to find both waterproof AND breathable). The shell is made from 3M Thinsulate Featherless polyester fibers.
3M Thinsulate Featherless synthetic insulation mimics the compressibility, lightweight-ness, and warmth of down, but it won't stop being insulating when it gets damp. It's a great jacket to wear on rainy camping trips, wear on hikes, or when the snow's coming down as you ski, snowboard, or snowshoe.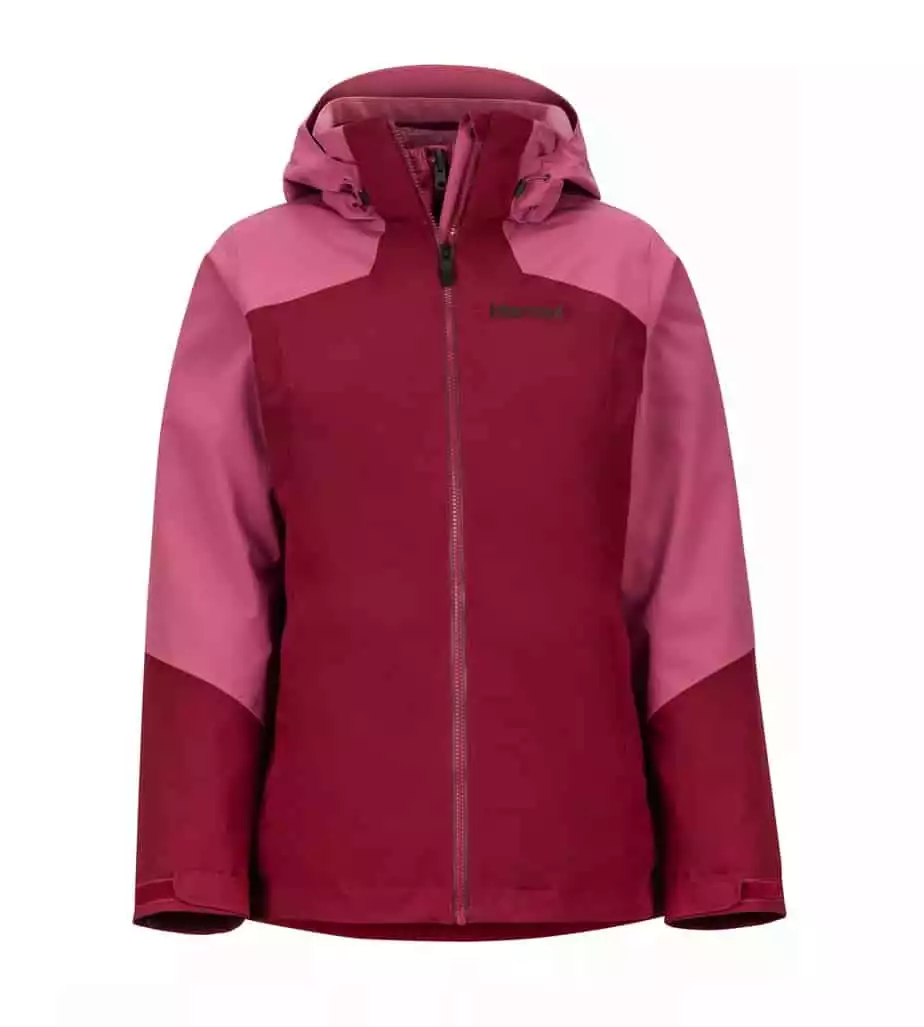 Women's Featherless Component 3-in-1 Jacket | Marmot
Features a Marmot MemBrain® waterproof and breathable outer shell that will keep you warm, dry, and comfortable in unpredictable weather. Are things heating up? Remove the hood and wear the removable inner layer as a stand-alone piece.
Check Price
We earn a commission if you click this link and make a purchase at no additional cost to you.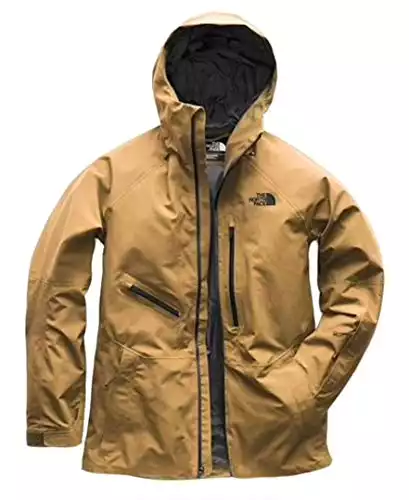 The North Face ThermoBall Snow Triclimate Jacket has a liner made from 124g PrimaLoft ThermoBall synthetic insulation and a shell made from polyester with DryVent waterproof and breathable laminate.
The North Face Thermoball triclimate jacket also has a helmet-compatible hood, a powder skirt, and underarm zips, for all sorts of weather situations and applications (including as a ski jacket). Unlike most of the other jackets on this list, the ThermoBall is parka-length, providing extra warmth for those in extremely cold weather conditions (or who just tend to get cold a lot).
As the title suggests, both the North Face women's and men's versions are equally weighted as good buys in our assessment.
Further Read: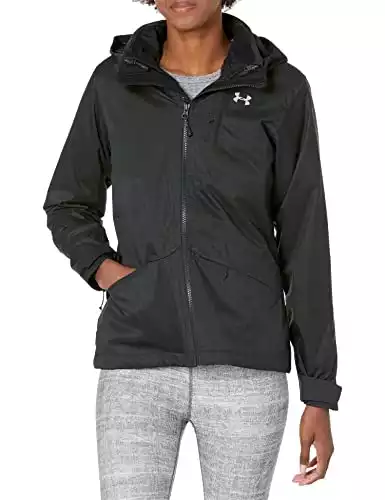 The Under Armour Sienna has a liner made from ColdGear, which absorbs moisture and circulates body heat.
The shell fabric is lightweight and highly water-resistant. The UA Storm outer shell has critically-taped seams to stand up to the elements, including wind, and the seams also reduce the overall bulk of the jacket. The jacket also has a three-piece hood with a bungee drawstring to adjust fit, and open hand pockets on the front.
Columbia Jacket of All Trades Interchange Jacket, Men and Women
The liner in the men's Columbia Jacket of All Trades Interchange Jacket is fleece; the liner in the women's jacket is 80g Microtemp XF II polyester fibers. The reversible liner jacket can be stowed in the shell's back pocket.
The shell of the men's jacket is cotton and polyester with Omni-Tech; the shell of the women's jacket is cotton and nylon with Omni-Tech. The women's jacket also has a sleeveless, snap-in anorak vest.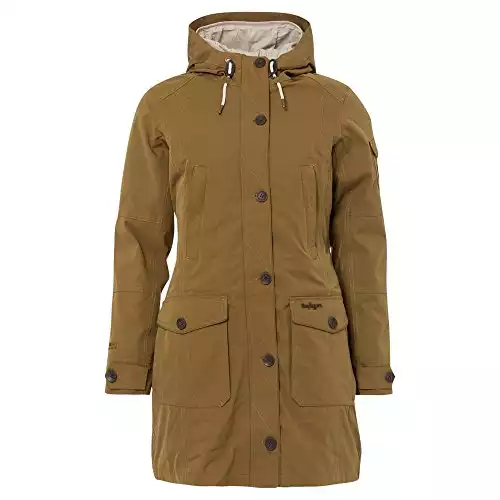 Craghoppers Women's 364 3-in-1 Jacket | Amazon
This retro-inspired 3-in-1 jacket is quite simply Irresistible. We've partnered a parka-style waterproof outer jacket with a gorgeously lightweight super-insulating com press Lite inner to create the ultimate in weatherproof performance. Split them up if you like or unite to get the best of both worlds.
Buy at Amazon.com
We earn a commission if you click this link and make a purchase at no additional cost to you.
The Craghoppers 364 Retro-Inspired 3-in-1 Jacket is a chic, parka-style jacket with a low-design hem in both layers. With eight pockets and a main zipper covered by a wooden button flap, this jacket is designed more for everyday wear than for sports. The quilted inner jacket and the adjustable hood will hold up in the rain on days when you don't need the outer layer.
It comes in Black Black Pepper and Dark Khaki for men, and Old Gold Almond and Soft Navy for women.
What is a 3-in-1 jacket?
The 3-in-1 jacket, sometimes referred to as a component jacket or systems jacket, has two main parts:
1. The liner jacket, which is usually insulated with either down or synthetic fibers. Also called the inner jacket layer, the liner provides warmth in a number of ways. It may fit tightly to the body; be made of warm fabric, like fleece; or have extra insulation, like a heat-reflective lining.
2. The outer shell jacket, which is usually water repellent (or waterproof) does not have an insulating layer.
Where does the "3" in the name come from, then?
You can wear this jacket in three ways: (1) the liner jacket, (2) the outer shell, or (3) the liner jacket and the outer shell together. To wear both parts at the same time, they usually are connected with a zip-out liner. The more severe elements you're facing, the more protection you'll get from wearing both pieces at the same time.
Who should buy a 3-in-1 jacket?
A 3-in-1 jacket is excellent if you engage in any outdoor activities during cold weather without having to wear a heavy coat. Those activities should have a stop-and-go component: downhill skiing, hiking, snowboarding, and snowshoeing, for example.
They're also great jackets for basic winter wear, even if your time spent outdoors is mostly at the dog park, out and about in town, or shoveling. They are usually made of four-way stretch material which as the name shows, allows stretching and recovering in an instance.
Some 3-in-1 jackets have additional features that are sports-specific. For example, a skier may look for a 3-in-1 that has a powder skirt, which seals to prevent snow from getting in; an adjustable hood that will work with a helmet; or a pocket specifically for a ski pass or goggles.
For activities that require higher exertion, like backcountry skiing or running, you'll be better off with a non-insulated shell that's designed specifically for breathability.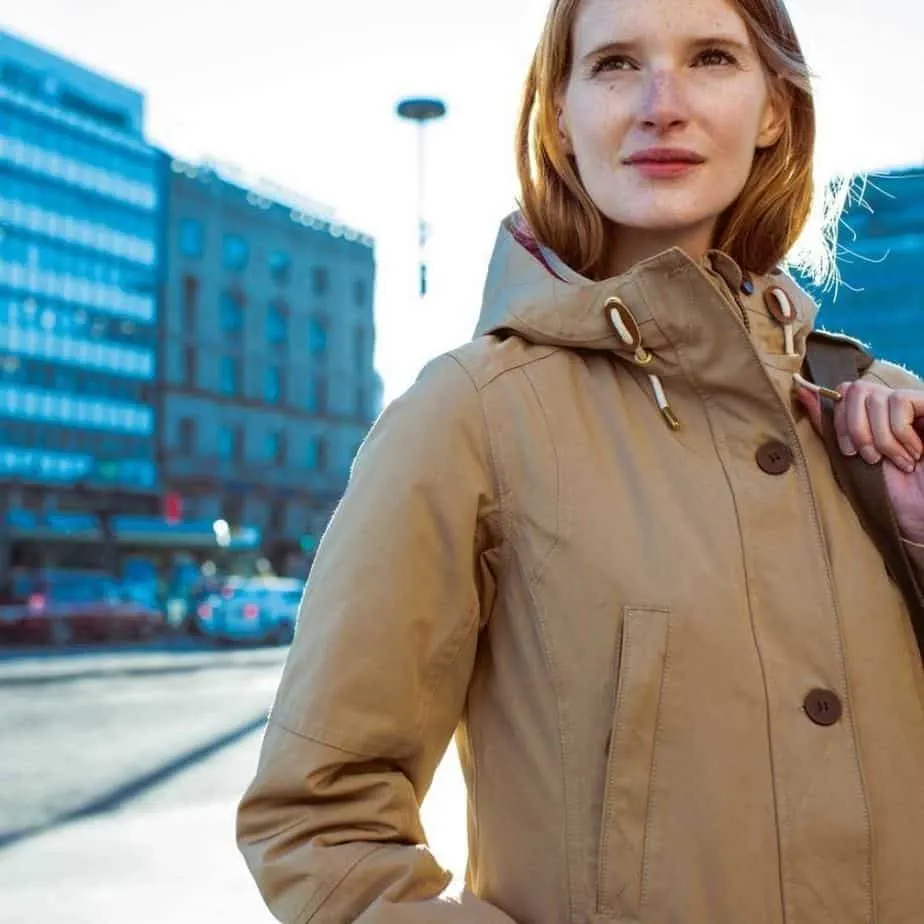 Are there any benefits (and drawbacks) of 3-in-1 jackets?
Yes – both. The two biggest perks of buying a 3-in-1 jacket are cost savings and versatility. Weight may be the biggest drawback, depending on what you'll be using the jacket for.
Benefit: Cost
If you were to purchase a liner jacket and outer shell separately, you'd likely spend more money than you would by buying both pieces together in a 3-in-1 jacket. Plus, separate layers may not comfortably fit together.
Benefit: Versatility
When it comes to spending time outside during the winter, especially if you're going to be engaging in any type of sport, the advice is generally to wear layers that you can remove or add as needed for the best insulation and ventilation techniques.
Plus, a 3-in-1 jacket can carry you through the other not-so-cold months, like chilly spring and autumn days that aren't as cold as wintertime, when you may just need one layer or the other. When you have a 3-in-1 jacket, you can quickly adapt to unexpected cold, warmth, or wet weather, or change protection as you warm-up or cool down.
Drawback: Weight
The buttons, tabs, or zippers that allow both parts of a 3-in-1 jacket to be integrated add some bulk and weight to the jacket. If weight is an issue – for example, if you're a backcountry hiker and need to save every bit of weight however possible – you'll want to look specifically for a lightweight 3-in-1 jacket to counteract that extra bulk.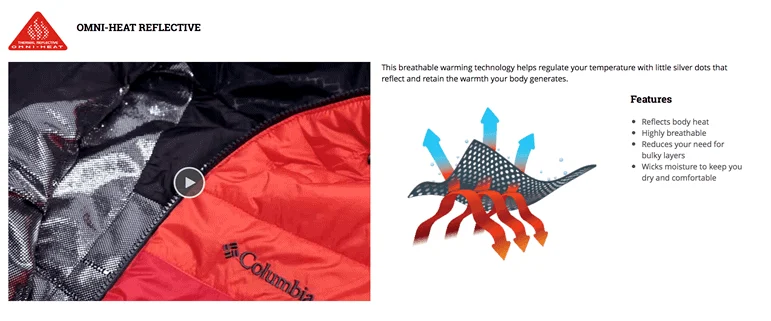 Are there any terms I should know before I shop?
A few, especially if you have your eye on one of the Columbia jackets on this list. Like most winter jackets, Columbia has its own set of technologies that they use in their outerwear. We explain these technologies in the individual listings below, but when it comes to the Columbia jackets, we thought we'd give you an overview here so you know what their terms mean.
Water-resistant vs Waterproof 3-in-1 Jackets
Both types of jackets repel water, but how much water they repel is what makes the difference.
Water-resistant means there's a coating that keeps water from penetrating the fabric, but it can only handle up to a certain amount of saturation. If you're stuck in a downpour for a long time, you may feel wetness through the jacket.
Waterproof can withstand much more saturation and still prevent the water from penetrating. Often, waterproof jackets have critically seamed seals. After a lot of wear, you may notice that the waterproof isn't working as well as it used to. You can re-proof the jacket with a wash-in or spray waterproof solution.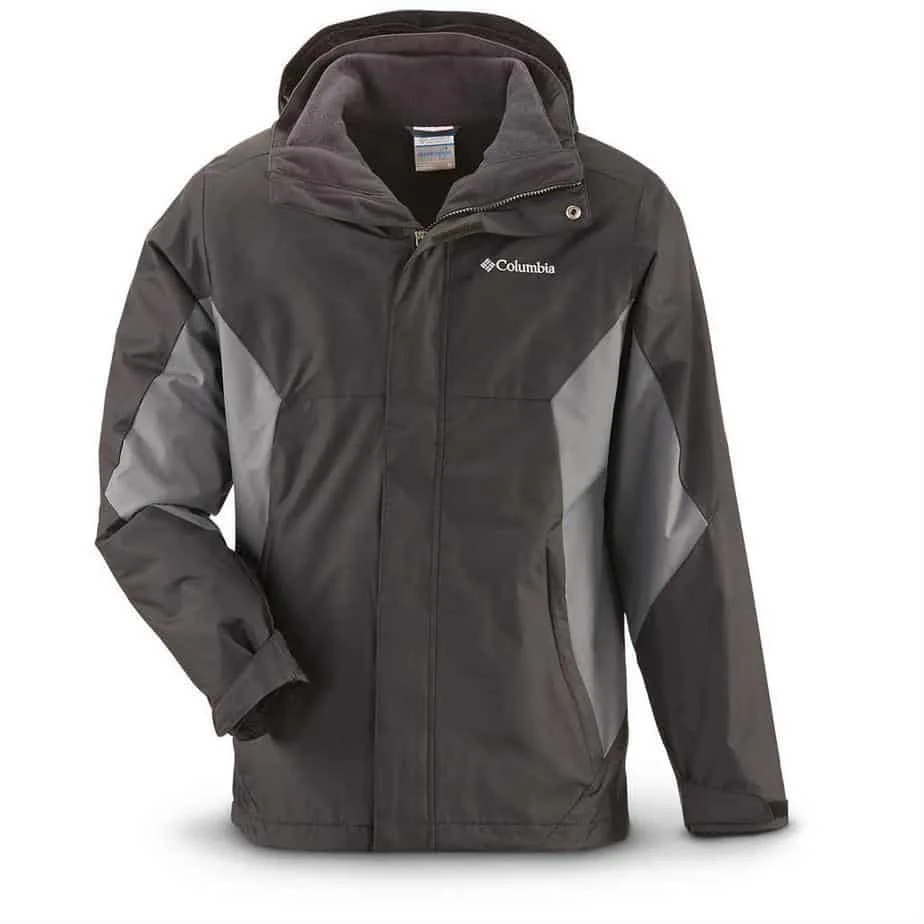 How to Use This Guide
The items we picked either had several 4+ star ratings on Amazon or a track record of great reviews across other websites.
If the jacket was available on the brand's website, we included that link. If it wasn't, we linked to the Amazon listing.
Colors and sizes vary based on jacket, gender and availability, so we didn't include them here, but each jacket on this list comes in an array of colors and sizes.
For jackets that we talk about both the men's and the women's versions, the first photo we show will be the men's and the second photo will be the women's.
Do You NEED to Try In Person?
If possible, try the 3-in-1 jacket on at a store before making a purchase. You should still order it online to snag the best deal available (generally more consistent deals than in store), but actually trying on the jacket will ensure it's not too heavy, that it's comfortable, and that the two separate pieces are easy enough to integrate when you're on-the-go.
One detail to pay attention to is the fit of the outer shell without the inner jacket liner – you don't want it to be too baggy, which could feel uncomfortable or even get in the way depending on your winter sport of choice.
If you're going to go into a physical store to try on or buy a jacket, and if you're going to need some help from a staff member, try to choose a store that specializes in your sport of choice.
For example, my experience has been that the staff at Cabela's is well-versed in hunting, the staff at EMS knows a ton about climbing and hiking, and REI specialists know about winter-specific sports, like skiing and snowshoeing. This may change based on your location and the types of outdoor recreation available, but it's a good thing to keep in mind.
Further Reading on Jackets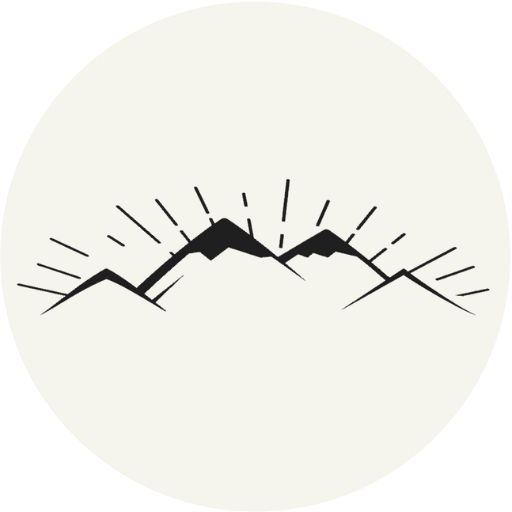 The All-Outdoors Guide team is comprised of enthusiastic experts that enjoy helping others that aspire to be better at outdoor fun. Part of that is making sure you have the right gear and information when it's time to go out and have fun. Some of our team have accomplished amazing feats like climbing 6000 feet to the top of mountains, others have explored every dirt trail they could find and we even have some people that have backpacked solo on various continents. No matter what our readers want to learn and do, our team is here to help them accomplish those goals.