Nothing beats sitting out by a crystal clear lake as a loon soars above, calling out. With a hot cup of coffee in your hand, the day couldn't be off to a better start. However, the quality of this moment will depend on the quality of the coffee maker you brought on your trip.
For those of us who enjoy waking up to the smell and taste of coffee, a bad cup is brutal. Choosing the right coffee maker is essential. The market is full of options. It can be hard to choose or even decipher, which is the best option for your camping needs.
Choosing the Right Camping Coffee Maker
I've picked out what I consider the three best camping coffee makers on the market right now. They are deliberately different in both design and volume in order to provide a good range from which you can choose. The highest end of this bunch is the Jetboil Flash Java Kit. With boiling speeds of two minutes, this product offers speed on a level that most products don't. Additionally, it uses a very space-efficient design.
However, if you really want to pack light you may want to consider the Hario V60 Plastic Dripper. It is exactly what it sounds like. It's a funnel that filters your coffee the way that a coffee maker would. It takes a longer time to brew, but offers excellent taste and is extremely compressible.
Last on the list is the Stansport Black Granite Percolator. Ideal for larger groups, this coffee maker is for those who are looking to go back to their camping roots. It's classic and simple, designed in a way that will last you for years.
At a Glance Comparison
Jetboil Flash Java Kit
Hario V60 Plastic Dripper
Stansport Black Granite Percolator
Retail Price
$100
$7
$60 (For the latest prices check here)
Pros

Boils in 2 minutes
Integrated French Press

Very portable
Brews 12 cups
Cons
Propane
Hard to find filters
Size
4.1" x 7.1"
Medium cone shape
8.3" x 8.3" x 6"
Propane
Yes
No
No
Volume
1 Liter
1-2 cups
12 cups
Design Considerations
When considering design it's hard not to applaud the Jetboil. This maker is a camping version of a French press. It has a push-button igniter and a heat indicator that will let you know when the water is ready to boil. The propane tank is built into the device (propane canisters sold separately), offering convenience and speed.
Speaking about speed, let's talk about the fact that it can boil a liter of water in 2 minutes! This can be utilized for coffee by using the French press or it can be used for a quick soup on the trail. A Neoprene cozy keeps users from burning their hands once water is boiled. The Jetboil is designed for two-person use.
The Hario V60 and Stansport are fewer complexes in design. The Hario V60 is a pour-over brew type. Designed with size and excellent flavors in mind. It boasts a more gourmet flavor due to its unique design shape that allows the coffee to absorb into the hot water for longer. Generally, it can make about 1-2 cups of coffee.
With a 12-cup capacity, the Stansport is definitely for larger groups. Made of steel, this is a coffee maker that will hold up in the outdoors. Clocking in at about 2.6 lbs., it is surprisingly light for its size. However, since it was designed to imitate the coffee makers of early explorers (steel), it can be hard to tell when the water is boiled.
Size/Volume Considerations
The size of the Stansport is incomparable to the Jetboil and the Hario V60. Boasting a 12-cup capacity, this is a coffee maker for those traveling in large groups, without question. Despite its size, it will actually save the userspace. Instead of everyone in the group bringing their own coffee maker, you only have to deal with one.
Additionally, it is very lightweight (only 2.3 pounds), considering its size.
Now the Jetboil and the Hario V60 offer similar volumes. At that point, it will come down to personal taste. The Jetboil, while bigger, is very high tech, offering features that the Hario V60 does not. However, the Hario V60 can provide close to the same amount of coffee and is smaller.
Compressibility Considerations
When camping or backpacking, compressibility is huge. No one wants to be carting around unnecessarily large gear for no reason. The Hario V60 packs the easiest due to its small size and flexibility. It can be shoved into any corner of a pack with the worry that it will break.
Some have complained that the shape of the Hario V60 is awkward, making it tricky to pack. If this is the case, it can be easily clipped outside of a pack. The Jetboil is probably the most space efficient for its size because it packs into itself. Everything it comes with fits neatly inside the cup, leaving users with a firm and concrete shape to work with.
This is ideal for a product such as this. Loose parts can often contribute to the downfall of a product. The excellent design of the Jetboil prevents that. The final size can be a tad bulky, but it is worth it for what the product offers.
Finally, it's clear that the Stansport is the largest. It doesn't compress well. A good way to get around this is to take advantage of the space within the Stansport while packing. Otherwise, there is no way to get around the size of this product.
Value Considerations
In the end, it doesn't really matter which product you choose to use. All three of these coffee makers will provide you with excellent value for what they offer when compared to other coffee makers.
The only one that is a little expensive is (surprisingly)the Hario V60. Most products of similar design are less expensive. However, when we are talking in such low prices, I hardly doubt it will make much of a difference when purchasing.
Determine your price range and what components are most important to you. I guarantee that one of these coffee makers will fit the bill.
Overall, all three of these coffee makers offer excellent quality and a great cup of coffee to get you started on your adventure. There is nothing more comforting than waking up to a warm cup of coffee before a long day. But, you already know that.
Final Take – Wrapping Up
Ultimately, we are looking at three excellent camping coffee makers. Customers have raved about all of these products. The final decision is up to you.
For those who are looking for flexibility and a high-quality technical design, the Jetboil is an excellent choice. It will provide the durability, compressibility, and options that you and a friend need while adventuring in the outdoors. It's best suited for camping excursions.
However, those doing hiking and backpacking trips may want to consider the Hario V60 first. Weight is huge when you're carrying everything you need, all day long. In that case, the Hario V60 will provide you with an excellent start to the day without weighing you down or taking up too much space.
And finally, the Stansport is for those camping in larger groups. It will kick start the morning and make everyone feel rugged and alert!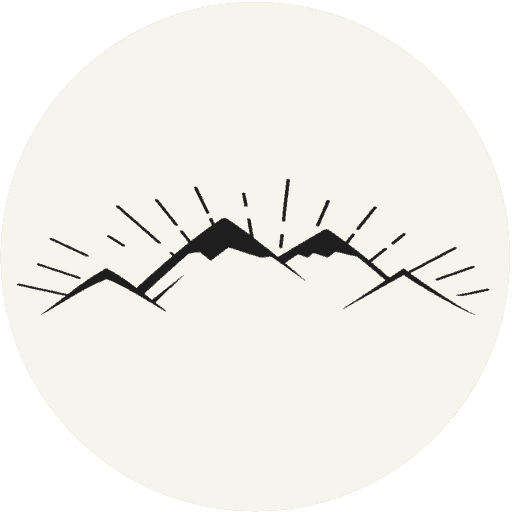 The All-Outdoors Guide team is comprised of enthusiastic experts that enjoy helping others that aspire to be better at outdoor fun. Part of that is making sure you have the right gear and information when it's time to go out and have fun. Some of our team have accomplished amazing feats like climbing 6000 feet to the top of mountains, others have explored every dirt trail they could find and we even have some people that have backpacked solo on various continents. No matter what our readers want to learn and do, our team is here to help them accomplish those goals.