When cold weather arrives gloves become a bit of a necessity for hiking. Keeping extremities warm is extremely important, particularly fingers. Even if you don't have to deal with snow, cool weather can bring wind and rain which can leave your hands just as cold.
Having a pair of gloves in your backpack is a must, and these three options are great ones once summer is gone and you're still hitting the trails.
#3 Gordini Gore-Tex Gauntlet Snow Gloves
Gordini focuses on making accessories, like gloves and goggles, for outdoor enthusiasts. They have quite a selection of gloves that would be perfect for hiking, but when it comes to really cold weather hiking you can't beat the Gore-Tex Gauntlet Snow Gloves.
Specs and Features:
Available only in black color sizes small to XL in men's
Water- and wind-proof Gore-Tex material
Resistant to moisture and chill keeps your hands
Insulation is Megaloft- a lightweight synthetic polyester material that maintains warmth even when wet
Polyester lining removes sweat to prevent clammy hands
PUpalms give you a steady grip on tools and poles
Extended cuffs feature drawcord closure to keep out snow
The Gordini Gore-Tex Gauntlet glove is designed for snow sports but is ideal for hiking in winter weather. The extended cuffs are perfect for wearing in snowy conditions since you can easily cinch the drawcord around your forearm.
"Gore-Tex is one of the best known materials used in outdoor gear."
You really can't beat the durability and overall resistance to weather. You can rely on these gloves to keep out water and block wind, while still providing breathability to keep clammy hands at bay.
Gordini doesn't give a temperature comfort limit but customers have found these gloves to perform well in temperatures down to freezing if you remain active. For example, if you're actively hiking and moving your hands should stay comfortable but if you are just sitting around camp idle you may want to add a liner.
The Gore-Tex Gauntlet retails for less than $55, can be found on sale online for much less here. There really aren't any negative reviews about these gloves and they perform perfectly as they are described. If you plan to do a lot of hiking in snowy condition, these will work very well.
#2 Seirus Xtreme Hyperlite All Weather Gloves
While other brands try to make everything when it comes to outdoor gear, Seirus focuses on just 5 types of equipment: liners, masques & clavas, hats & quicks, essential equipment, and gloves. With over 300 different products throughout these 5 categories, you can easily find the gear you need for your adventures.
When it comes to hiking in cool/cold weather, you can't beat an all-around glove like the Xtreme Hyperlite.
Specs and Features:
Available in black color, with sizing for men (S/M, L and XL) and women (XS/SM and MD/LG)
Includes Seirus Extreme Hand Dry treatment for water protection
Glove shell is Hyperlite Weathershield
FlexGrip texturing on palms ensures a solid grip
Spandex cuffs are comfortable but tight enough to prevent snow, debris or water from getting into glove
Made of a blend of 50% nylon, 49% polyester and 1% spandex
The Seirus Xtreme Hyperlite gloves are multisport and all-weather. All-weather doesn't necessarily mean they are appropriate for every season, but you will get plenty of use out of them in mild to cold weather. Depending on your climate you may be able to wear these alone for winter hikes, but don't expect these to keep your hands comfortable in temperatures below 35F.
As with any other glove, if you are actively moving/hiking and your heart rate is up you may be able to get away with colder temperatures. An advantage of these gloves being all weather and not necessarily winter gloves is versatility.
"These gloves are so thin that layering a thicker glove/mittens over to function as a shell is all you need when your fingers get chilly."
Though cliche, the Xtreme Hyperlites really fit like a glove. Their thinness gives excellent sensitivity yet still somehow maintains impressive warmth. These gloves are also very lightweight and easily ball up in a pocket. They are completely waterproof so wearing them in chilly rain or in the snow isn't a concern.
Finally, the lycra spandex cuff fits snug enough that you won't need to worry about anything getting in. These gloves retail for less than $45 but check here for the latest pricing, a very reasonable price for the quality and ability to use solo or as a liner.
#3 The North Face Apex+ Etip Gloves
The North Face is always on the cutting edge of design, and it shows when it comes to its gloves. In an age where touchscreen devices rule, gloves can be quite the hassle. Nothing is more annoying than having to take your gloves off just to make a quick phone call, check a notification, or scroll on your GPS to see the map.
TNF stepped up to the plate and has some of the most sensitive touchscreen-friendly gloves available. The Apex+ Etip is ideal for hiking since you get the benefits of touchscreen fingertips with the durability and warmth of a cold-weather glove.
Specs and Features:
Two colors options – Asphalt Grey and TNF Black
Men's sizing in Small, Medium, Large, XL, and XXL
Insulation is TNF Heatseeker
Shell is a combination of UR Powered TNF Apex ClimateBlock on the palm for touch sensitivity and TNF Apex ClimateBlock on the back of the hands
Texturized synthetic palm ensures you always have a steady grip
Pull tab on cuff makes putting gloves on or taking them off easy
Radiometric Articulation keeps hands comfortable at rest
5 Dimensional Fit makes these gloves consistent
Soft Tricot lining feels great against the hand
TNF rarely disappoints with its technology and construction. The Apex+ Etip is made of three primary materials. First off, the shell is TNF Apex ClimateBlock with is on the palm and back of the hand. The ClimateBlock material is treated with a DWR coating to ensure moisture and water can't get through.
"The palm has additional UR Powered technology which is conductive, allowing compatibility with the touchscreen."
The overlay of the calm is a faux suede and silicone grippers. On the back of the hand, between the lining and shell, is 100 grams of Heatseeker insulation. Finally, the brushed tricot helps to keep moisture or sweating hands at bay.
These gloves are excellent all-around, classic gloves for cold weather. They aren't overly bulky but do provide more warmth and insulation than simple liners. If you use your smartphone or a touchscreen GPS often, you'll get a lot of use out of these gloves.
They retail for $55 but check here for the latest prices which is well worth the investment if you don't have touchscreen-compatible gloves already. In cold weather you can't afford for your hands to get chilled every time you take them off, so get a pair of these and save yourself the hassle.
The Final Take
Not everyone likes gloves but they certainly have a place in the backpack of a hiker. Not only do they provide warmth but also protection from falls or having to grab onto nearby branches, rockfaces, and brush. If you hike often in fall or winter, one of these three gloves featured will do very well compared to typical winter gloves.
Further read: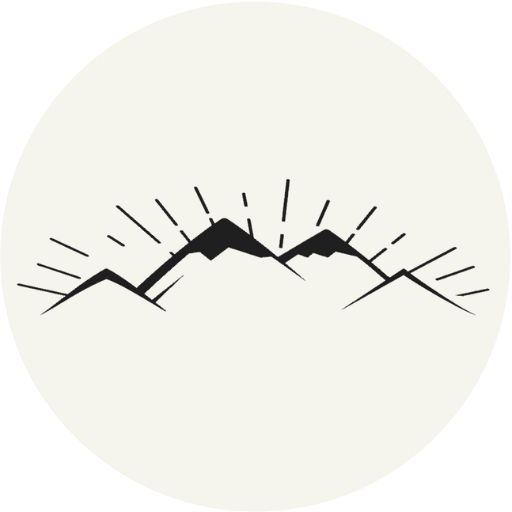 The All-Outdoors Guide team is comprised of enthusiastic experts that enjoy helping others that aspire to be better at outdoor fun. Part of that is making sure you have the right gear and information when it's time to go out and have fun. Some of our team have accomplished amazing feats like climbing 6000 feet to the top of mountains, others have explored every dirt trail they could find and we even have some people that have backpacked solo on various continents. No matter what our readers want to learn and do, our team is here to help them accomplish those goals.