It's safe to say that you've heard of Big Agnes if you are a camper or any other outdoor enthusiast. This brand carries pretty much everything you would need for a camping trip, from sleeping bags to jackets to camping chairs. It's their selection of tents that really make Big Agnes famous, however.
Big Agnes has a number of different tents available categorized by weight and capacity. Their light and ultralight category are quite impressive. One of their most highly
praised models was the original Copper Spur. Despite how loved it was, Big Agnes took it a step further and upgraded it to the Copper Spur UL 2.
This two person tent is even better than the original and is now in the ultralight (UL) category.
There are a lot of good ultralight tents on the market but a few great ones. Big Agnes managed to combine all the things a great ultralight tent should be into this model.
Main Features of the Copper Spur UL 2
Despite being such a lightweight tent, coming in at under 3lbs packed weight, Big Agnes was still able to really put some awesome features into the CS UL 2.
Here is a rundown of the basics:
Three weight classes:

Fast Fly Weight (poles, fly & footprint) – 2lbs 1oz
Trail Weight (poles, fly & tent body) – 2lbs 13oz
Packed Weight (entire tent + all packaging) – 3lbs 2oz
Additional footprint weighs 6oz

Packed sizes is a compact 5.5" x 17.5"
Floor area is 29 sq ft + a 9 sq ft vestibule
Peak ceiling height of 42"
Freestanding 3 season tent
Available in one color- Cool Gray/Terra Cotta
Tent body seams are taped with a waterproof PU tape
Guy lines and webbing on tent corners are reflective
The tent has built-in gear loft loops compatible with the Big Agnes WALL loft
Total of 6 interior pockets – 4 mesh pockets + 2 media-specific pockets
Includes 8 anodized superlight aluminum J stakes
Two vestibules both with stakeouts and zipper storm flaps
Close-knit polyester mesh tent body keeps out bugs and allows moisture to vent out
Ripstop Nylon tent floor and fly treated with waterproof silicone + polyurethane
Durable aluminum DAC poles + press fit connections
DAC Twist and H Clips attach the tent body to the poles
Essentially the Copper Spur UL 2 has pretty much everything you could want in an ultralight tent without the extra features that really only add unnecessary weight. Going by features alone make it tempting to go with this model but it's the way they work together that give this tent its main advantages over the competition.
Advantages of the Copper Spur UL 2
The main advantages of this tent include:
Roominess and General Comfort
Simple and Fast Setup
Water and Weather Resistance
Compared to many other ultralight 2 person tents, the Copper Spur UL 2 is definitely luxurious. It offers plenty of space for two people and having two mini vestibules is perfect for each person to store their dirty boots. The double doors are also really useful as well since there won't be any awkwardness of having to climb over your partner to get out of the tent. The 42" of headroom is also great for sitting out a storm in comfort.
Like so many of the Big Agnes tents, the Copper Spur UL 2 is fairly quick to set up. The use of color-coded poles and clips makes it easy to figure out what goes where if you forget the instructions. It also simplifies the setup if there is low light. The included reflective guy lines have a quick-adjust feature which makes it even more user-friendly.
Despite being so lightweight the stakes and poles included with this tent are very durable and not prone to bending if you care for them properly.
Being a 3 season tent, the Copper Spur UL 2 works well in all but the worst weather or snow- as long as your sleeping bag matches the temps.
The overall shape of the tent and the way it is pitched makes it quite resistant to wind.
In cooler weather, the overhead ventilation does well at preventing condensation. It sheds rain easily and will keep you dry even in heavy rains. Both the tent floor and tent fly have essentially two layers of water resistance. Each has a base material of ultralight ripstop Nylon treated with silicone and an additional 1,200mm coating of waterproof polyurethane on top.
Although the floor of this tent isn't the super waterproof tub-style, it does have polyurethane taped seams. All of this combined means you're pretty much going to stay dry and cozy inside regardless of Mother Nature is doing outside.
There are a lot of little things that add up to make this tent so great. While it may seem like a typical ultralight tent at first, numerous positive reviews and high ratings really show that the Copper Spur UL 2 is something special. It is also priced reasonably for a tent of this type so it will work well for the avid camper/backpacker who is just getting into ultralight packing.
Disadvantages of the Copper Spur UL 2
Although it's difficult to say that there is anything wrong with this tent, there are two things to consider while comparison shopping:
Fragility of Materials
Lack of Setup Versatility
A common disadvantage of most lightweight tents, and really the only complaint of this one, is how delicate the materials are. In order to shave off overall tent weight, Big Agnes had to find a compromise. Although the Copper Spur UL 2 is durable compared to other lightweight tents on the market, keep in mind that it's just not going to be as strong as heavier weight models.
You will need to care for the tent much more carefully and take action to prevent it from being snagged while traversing the backcountry. This means having to store it away inside your backpack. Aside from physical abuse, the tent is durable in the sense that it doesn't just fall apart when stored away during the off-season.
Another thing to keep in mind is that the tent isn't quite as versatile in terms of set-up options as it seems to be. There are 3 different ways to pack this tent but with it being only a 2 person capacity and having to buy the expensive additional footprint, it's better to just use this tent whole as intended.
Final Zip on the Copper Spur UL2
Overall the Copper Spur UL 2 is a great choice for a couple or a camper who often goes out with a friend or family member. It is light enough that it could also be used as a solo tent if you are someone that likes to have plenty of room.
Although the tent is very lightweight and extremely easy to set up, it may not be best for your kids or a tent for teens who may be too rough with it.
Despite some of its shortcomings the Copper Spur UL 2 is still a solid tent that comes very highly recommended by many outdoorsmen. If you are struggling to find a tent that is truly in the ultralight category that is roomy enough for a pair to share, this model would be a great choice to consider.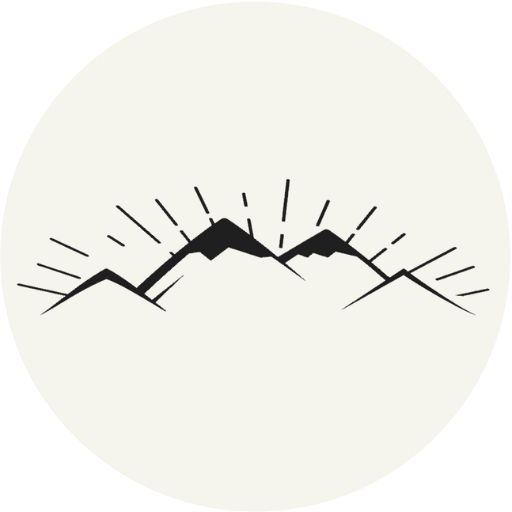 The All-Outdoors Guide team is comprised of enthusiastic experts that enjoy helping others that aspire to be better at outdoor fun. Part of that is making sure you have the right gear and information when it's time to go out and have fun. Some of our team have accomplished amazing feats like climbing 6000 feet to the top of mountains, others have explored every dirt trail they could find and we even have some people that have backpacked solo on various continents. No matter what our readers want to learn and do, our team is here to help them accomplish those goals.