When it comes to a harness you want safety, comfort and durability all wrapped up into one. It's safe to say that majority of the climbing harnesses sold by reputable brands are completely safe but can completely fail on the other two necessities.
Here are 3 of some of the most highly rated climbing harnesses on the market, ranging from light to medium weight and for everything from alpine to sport climbing.
Mammut Togir/Togira Light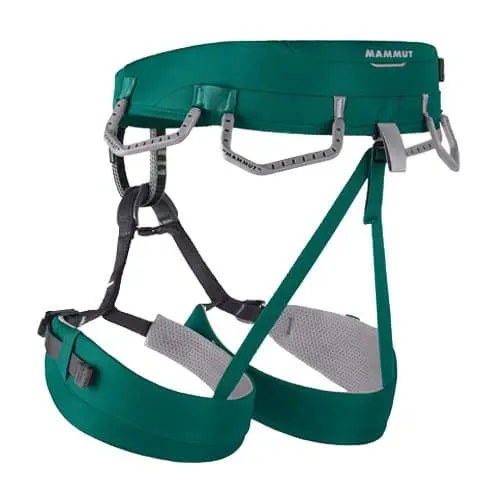 Mammut is a Swiss company that produces some of the highest quality mountaineering and trekking gear on the market. While it was originally founded in 1862 as a manufacturer of ropes, Mammut know provides everything from alpine climbing gear to clothing. With their history of awards it isn't any surprise that one of the best climbing harnesses comes from this brand.
One of their highest praised models is the Togir Light, also available in women's sizing as the Togira Light. Climbers who participate in rock, ice, mixed or sport climbing will find these harnesses to work perfectly well. It is equally at home in the gym for practice as it is on a via ferrata.
The Togir Light and Togira Light are essentially the same exact model, except the Togira is shaped to fit a woman's body better. Both come in only one two-tone color each: Dark Cypress/Dark Spring for Togir and Dark Cypress/Dark Solar for women. Both colors are a combination of dark and light green colors.
The Togir is available in men's small to extra-large and the Togira comes in women's extra-small to large. Prices are identical for both and the average weight is about 350 grams, although this will range a bit depending on the size.
Main features include:
Split Webbing technology in the hip belt
Flat harness design with special laminated processing
4 durable stitched over-molded gear loops
Ability to add 4 more ice screw carabiners to belt
Ability to connect gear loops with cord
Drop seat aluminum Slide Bloc buckle
Even though "light" is in the name of these harnesses, don't be fooled into thinking that there is anything weak about either one. Weighing in at around 12 oz, this harness feels like nothing while being worn but will stand up to serious use. It is made with durable materials and many find it looks as good as new after consistent long wear.
Women will enjoy that the Togira fits their body like a glove compared to unisex or small men's harnesses. Even larger men will be happy with the fit of the Togir and won't feel like there is too little harness for their weight. A possible downside is that the legs are not adjustable so if you think you will need to layer heavily with clothes, you may find it to be a tight fit.
All of its features combined with a very reasonable retail price make the Togir/Togira one of the most impressive light climbing harnesses out there.
Black Diamond Momentum 3S
Black Diamond Equipment is, as they put it, "all about climbing and skiing". Since 1957 Black Diamond has been producing impressive climbing gear and consistently ranked high as a favorite brand among climbers of all types.
While they have a range of really awesome climbing harnesses available, their Momentum series is intriguing- particularly the 3S. The Momentum 3S was produced for the customer who was just getting into climbing and for the more seasoned climber that was tired of having to take along multiple harnesses on extended trips.
Its features include:
Two sizes in unisex/men's: XS to M (26" to 35" waist) and L to XL (30" to 42" waist)
Medium weight 13 oz harness
Adjustable leg loops
4 gear loops
12kN Haul loop
Speed Adjust buckles on waist and legs
Elastic rear riser
The primary selling point of the 3S is a combination of its quality and the adjustable leg loops. Adjustable leg loops are often seen as a bit of a "novice" feature in harnesses.
There isn't anything wrong with this but many novice climbing harnesses just don't work well for the use a pro would put it through. The impressive thing about these harnesses is that it works perfectly well for new and advanced climbers alike.
Black Diamond made this harness with versatility in mind and to perform well under a variety of circumstances. This is a huge benefit for climbers that participate in many different styles or climb on a variety of different terrain. Adjustable leg loops come in handy if you may need to layer up with cold-weather gear at one time and only wear shorts in another situation.
Being a jack-of-all-trades also means it's a master of none, however. Versatility is great but very serious climbers who commit to only one style of climbing will want to find a different harness specifically suited to their chosen sport. The Momentum 3S is fairly durable for a multisport harness and will serve beginner or hobbyist climbers very well.
Climbers who are brand new to the sport will be very happy with the Momentum 3S. Experienced climbers who want an inexpensive backup for friends or need an additional harness for pursuits outside their main climbing sport will also be happy with this model.
Petzl Aquila
Petzl is a France-based company specializing in caving technical equipment, headlamps, and climbing gear. Unlike other climbing gear brands, they also provide gear for work-at-height and rescue professionals as well as tactical lines of work.
It's difficult to choose just one harness from the brand but the Petzl Aquila is one of the best. This is the high-end harness for technical and alpine climbing. The Aquila is not a cheap harness but your money will be well spent.
Aquila main features include:
5 sizing options, from XS to XL- able to fit anywhere from a 26" to 39" waist
Weight ranging from 310 grams (XS) to 385 grams (XL)
DoubleBack HD buckles on waist and legs
FuseFrame technology with thermos-formed foam padding
4 gear loops (2 rigid + 2 flexible)
Rear loop for haul rope
2 Caritool slots
The FuseFrame technology gives this harness incredible weight distribution which eliminates uncomfortable pressure points. The thermos-formed padding also contributes to the incredible comfort of the Aquila. Whether you're in an XS or an XL, this harness won't cause pinch or chafing.
The numerous gear loops and leg loop adjustability gives this model room for versatility. As mentioned earlier, sometimes adjustable leg straps seem fairly basic but in this case that's far from the truth. The buckles on the leg loops and the waist are extremely smooth, making adjustments a breeze.
Being a high-end harness you can expect that the Aquila will last for many seasons of use. The harness is super easy to clean and is resistant to abrasion/scuffing. The use of the Dyneema reinforced tie points further helps to keep this model looking great for a long time.
If you are in love with climbing and have the budget to spend on this harness, go for it! You won't be disappointed.
A harness can really make or break a climbing session. If you're uncomfortable it not only takes away from a fun experience but can even be dangerous by distracting you from the task at hand. Take the time to really research and even try on harnesses to ensure you get the best one for your needs.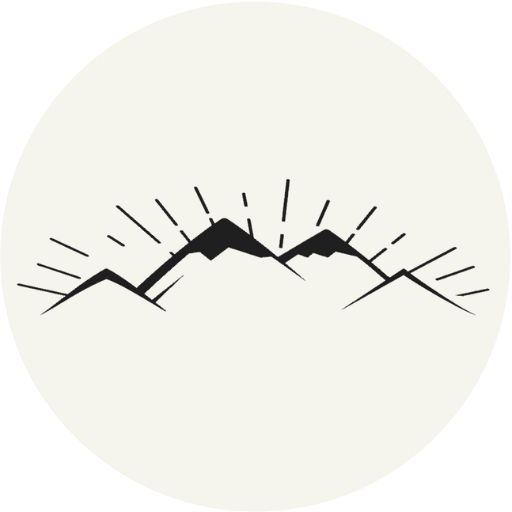 The All-Outdoors Guide team is comprised of enthusiastic experts that enjoy helping others that aspire to be better at outdoor fun. Part of that is making sure you have the right gear and information when it's time to go out and have fun. Some of our team have accomplished amazing feats like climbing 6000 feet to the top of mountains, others have explored every dirt trail they could find and we even have some people that have backpacked solo on various continents. No matter what our readers want to learn and do, our team is here to help them accomplish those goals.