In recent years, hybrid varieties of camping and hiking gear have taken the outdoor market by storm. We've seen the trail shoe combine the best of a hiking boot, sneaker, and climbing shoe, the curved ice-ax combine the best features of a piolet-style snow ax and a technical ice tool, and suspension tents offer the security and spaciousness of a tent with the comfort, convenience, and coolness of a hammock.
Until recently, however, reinventing the standard sleeping bag had always seemed like a far trickier task. How could we reap all the benefits of a traditional sleeping bag while simultaneously enjoying the comfort and convenience of a quilt like that we use on our beds at home?
For a long time, a combination offering the best of both worlds seemed a long way off until brands like Enlightened Equipment decided to enter the fray and rock our worlds with hugely innovative, functional, and high-performing quilt-sleeping bag hybrids like the Convert Quilt, which is sure to prove a downright game-changer in the world of ultralight backpacking.
In this article, we're going to take a look at the Convert Quilt in more detail. We'll start off with a few words on why a quilt might be a good option for you before then getting down to an analysis of the features and facets that go into the making of a good quilt and then an in-depth review of this exceptionally exciting piece of kit.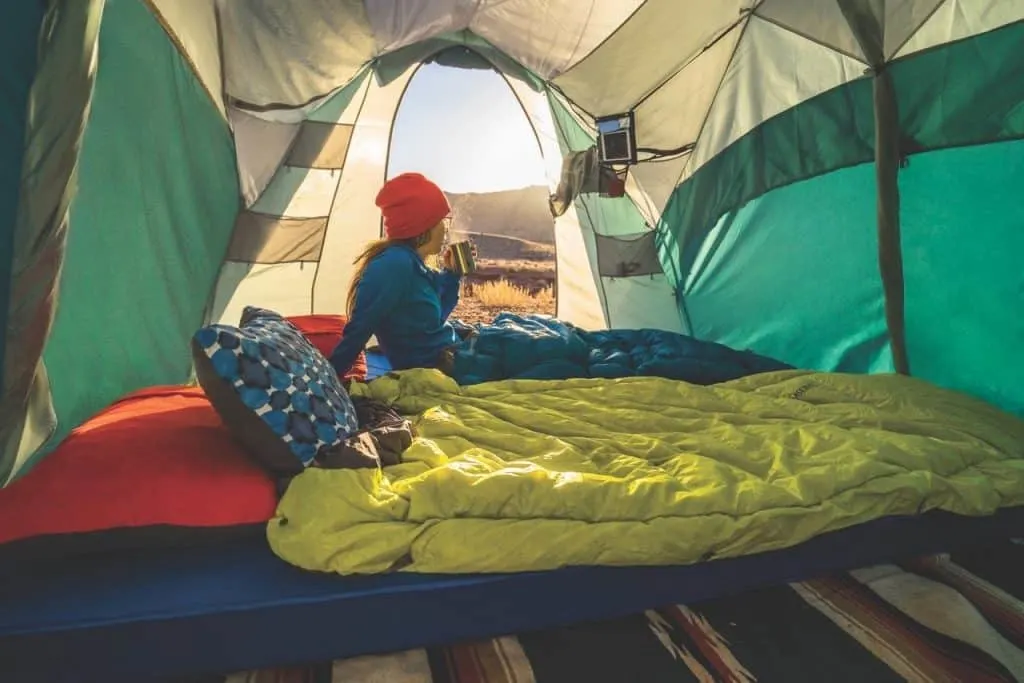 Do I Want a Sleeping Bag or a Quilt?
Although similar in many respects, sleeping bags and quilts offer two very different types of backcountry sleeping system, each with its own strengths and weaknesses. To highlight the main differences between the two systems, the following list covers the most notable drawbacks and benefits of choosing a quilt over a sleeping bag:
Quilt Pros
Lightweight (generally 20-30% weight reduction from comparably rated sleeping bags)
More packable
Full-length zipper makes getting in and out of quilt easy — good for those who are at all claustrophobic or short on patience
Zipper-free, "quilt mode" excellent in warmer conditions
Versatility: easily joined your partner's quilt to make a "double" backcountry duvet
Comfort: a quilt more closely resembles an at-home duvet cover than a sleeping bag
Quilt Cons
Don't offer the same warmth as sleeping bags in most cases
Most versions don't have an integrated hood
If you toss and turn in the night it's easy to let a limb venture out into the cold or else invite drafts inside the quilt by raising the material from your sleeping mat
Can be a touch drafty around closures at the collar, feet, and down the length of the zipper when closed.
The bottom line here is that a quilt offers a minimalist, frill-free alternative to a sleeping bag that cuts out everything not necessary to a good night's sleep…
…but a pinch of salt and very careful consideration of what "necessary" entails for you personally is required before committing to one or the other. If a hood, air-tight insulation, and optimal warmth fall into that category in your mind, then a sleeping bag is most likely to be more suitable for your needs; if not, a quilt becomes an option well worth considering.
What to look for in a Sleeping Bag/Quilt Hybrid
Versatility
Most buyers aren't in the market for a quilt or quilt-sleeping bag hybrid unless the versatility of this "sleep system" offers is high on their list of priorities. The ideal scenario for most is to find a model that offers the best of both worlds, matching the performance and features of both a sleeping bag and a quilt as closely as possible without sacrificing too many of the characteristics that each offers individually. Obviously, there will be certain compromises to be made, but these can actually work in your favor.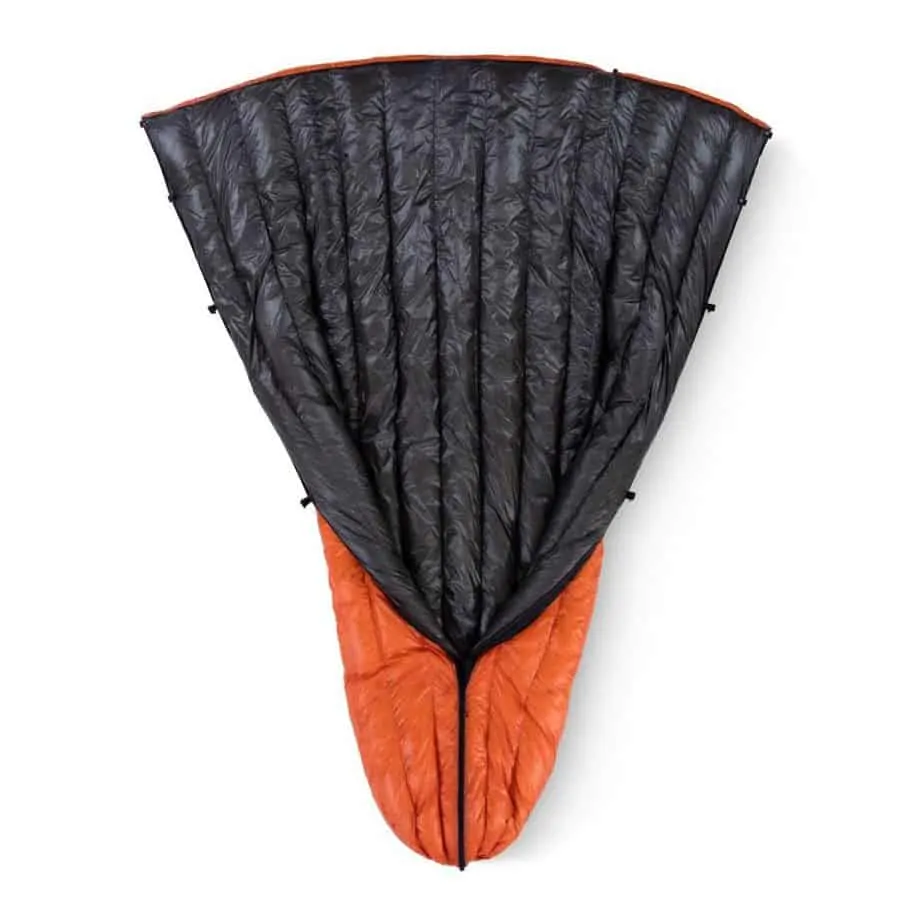 If you envision doing most of your camping in colder conditions, then choosing a quilt-sleeping bag hybrid that boasts more of the features found in a standard sleeping bag (hood, draft collar, draft tubing over the zippers) and places a greater emphasis on warmth than versatility and weight reduction will serve your purposes better; if you're a good-weather camper or live in a warmer portion of the globe but want to be sure your sleeping system will provide a little more warmth than a standard quilt when need be, then you can afford to plump for an option that's essentially a quilt with just a few tips of the hat to a warmer sleeping bag (such as a cinch-close bottom and full-length zipper), thus giving you the option of switching (or "converting") between the two as conditions demand.
A few features that add to a quilt's versatility include:
Full-length zipper — allows for an easy "heat dump" (or insulation boost) when necessary
Hood — though rarely featured in quilts, a hood is crucial to preventing heat loss from your head and stopping drafts entering around the collar
Pad-attachment system — allows you to cinch your quilt down onto your sleeping pad on chillier nights
Zippered footbox — lets you create additional airflow in warmer temps or turn your quilt into a sleeping bag in cooler conditions
Zip-together compatibility — allows you to join your quilt to that of a partner
Fill Power
A quilt or sleeping bag's fill power tells us just how much loft or "fluffiness" that bag's insulation has. The figure used in product descriptions refers to the volume in cubic centimeters of a single gram of down (or synthetic insulation) when fully lofted. In sleeping bags and quilts, this usually ranges from 300-950, and the higher the number the more insulation that product will provide. Generally speaking, products with a higher fill power are lighter, softer, loftier, and of better quality.
The most important thing to understand with regard to fill power is that this spec has the greatest bearing on any down product's warmth-to-weight ratio, but not on warmth alone. High quality down in the 800-900 region has more insulating air pockets between its filaments than lower quality down and expands to take up more space per gram of insulation. Why is this so important? Well, the more insulating pockets contained in a down product, the greater the buffer between your body and the ambient air and the more better the insulation's capacity to retain your body heat.
While the fill power of your quilt or sleeping bag isn't the be all and end all and doesn't in itself determine the product's suitability for any given temperature (the overall quantity of down used is more important in this respect), those looking for the maximum insulation at the lightest weight possible should plump for a product with a higher fill and use this spec as a more general indicator of the performance any down item will offer when browsing potentially suitable products.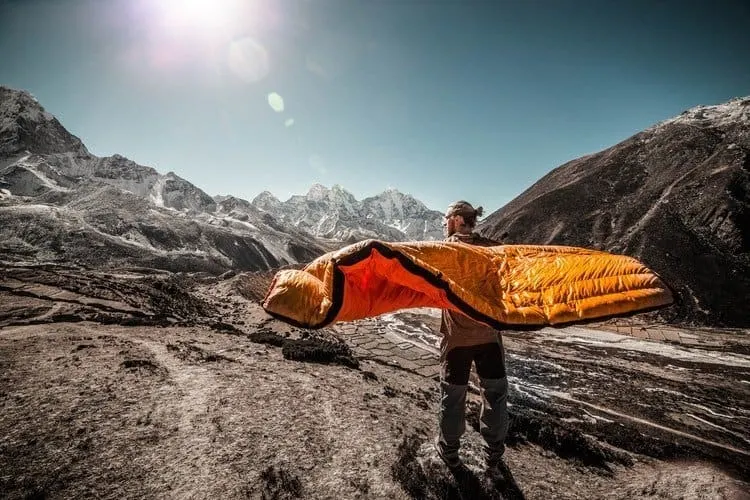 Temperature Rating
As with standard sleeping bags, quilts and hybrids come with temperature ratings that allow you to choose the product that's best for the conditions in which you're likely to do most of your camping. As with sleeping bags, temperature ratings offer a more accurate indicator of the product's performance than any season rating offered by the manufacturer as the latter can be "talked up" or exaggerated by the marketing people to make a product more appealing to potential buyers.
Some quilts and sleeping bags will offer a trio of temperature ratings: comfort, lower limit, and extreme limit, but, more commonly, manufacturers supply a single figure — the comfort limit rating — which denotes the lowest temperature at which the bag will keep the average female or "cold sleeper" comfortably warm throughout the night.
TIP: When choosing the temp rating on your quilt or sleeping bag, be sure to err on the high side rather than the low side: it's far easier to shed heat (using the zipper, the foot closure, or draft collar) than it is to add it when you're smack bang in the middle of nowhere on a chilly night.
Weight
As mentioned above, one of the most endearing features of a camping quilt is the weight savings it can offer compared to a traditional sleeping bag.
This, of course, begs the question: just what compromises are made to achieve this lightweight?
In essence, a quilt does two things differently to create weight savings when compared to a standard sleeping bag. The design feature that shaves off the most ounces in a quilt's construction is the reduction in the amount of material and down or synthetic insulation on its underside. As some observers have wryly and ingeniously commented, in many ways a quilt is simply a sleeping bag with a few inches of material missing in the middle section, meaning your butt and back rely entirely on your sleeping pad for warmth.
While this is a slightly crude analysis, it's not terribly far from the truth of the matter — by removing this slither of material from top to toe, the average quilt cuts out a sizable percentage of its overall weight. Secondly, in most cases, but not all, a quilt lacks the heat-sealing hood of mummy-style sleeping bags, thus saving an ounce or so in weight but also sacrificing a significant amount of warmth.
As with sleeping bags, if opting to add a quilt to your backcountry sleep setup, be sure to check that the weight savings the quilt offers don't come at the cost of durability, ruggedness, warmth, or features you are especially keen on having, i.e. a hood, a zipped closure, and the option of sealing the quilt at the bottom to prevent drafts when temps take a turn south.
Quilts, like any other outdoor gear item, vary greatly in their specs and features, and weight is no exception. How light or heavy a quilt you ultimately need will depend on your activity type (campsite camping v. backcountry camping), the temperatures you foresee doing most of your camping in, and how much warmth you are willing to sacrifice in return for added convenience and comfort (if these are among your priorities for considering a quilt over a sleeping bag).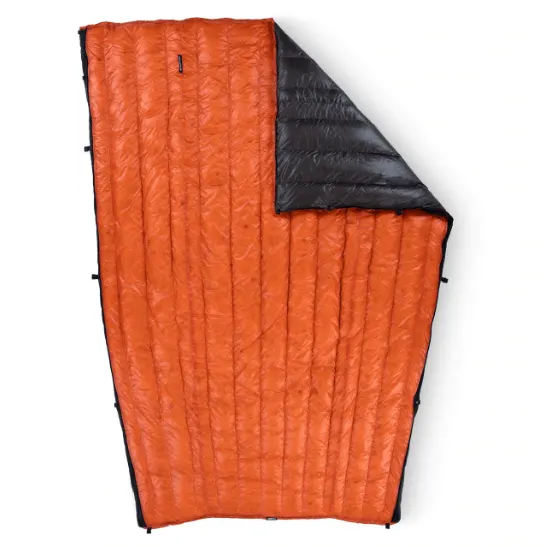 If you happen to do most of your camping in campsites or near the roadside, then weight considerations might not be so much of a priority, but if you are a thru-trekker or like to wander far and wide before pitching up for the night, then a quilt becomes an alternative well worth looking into, and lighter models could make the difference between a miserable thru-trek and a merry one — a pound less in your total carry weight might not seem much on an overnighter, but on a trip of 10, 20, 30, or more days your back, legs, and probably every other part of you will consider it a sizeable blessing.
Fabrics and Durability
Despite their smaller dimensions, camping quilts, sadly, aren't cheap. This being so, any buyer is right to ask just how perishable or durable their purchase is going to be. Is it going to lose performance in the long-term? Is it at all delicate? Are there any components that are likely to need replacing? Are there more hard-wearing models out there in the same performance range?
Some factors to consider pre-purchase include the following:
l Shell fabric: Look for ripstop materials and a bare minimum of 10 denier — any less and you might end up spending a lot of time patching up tears and punctures
l Zippers: sturdier, YKK type 3 zippers are more than adequate. Although this information isn't often included in most manufacturers' product descriptions, read a few online user reviews to get the lie of the land and look for any notable quibbles mentioned
DWR (durable water repellent) finish: this handy feature causes water (usually condensation) to bead up on the surface of the fabric instead of soaking through. Most DWR finished need renewing after every 10-15 outings, which may seem like an added hassle but is much more a feature than a bug — any down product will lose both loft and insulating power when wet and leave its occupant (you) shivering inside until you manage to dry it out thoroughly
Enlightened Equipment Convert Review
Got all that? Now let's turn our attention to how the Enlightened Equipment Convert measures up in each of the key factors identified above.
Versatility
The EE Convert is versatility defined. Most campers in the market for a quilt are looking for a way of getting their camp on without having to endure the discomforts of a sleeping bag, namely the claustrophobia, the frustrations of getting in and out when desperate for a pee in the middle of the night, and the lack of ventilation on warmer nights in the wild. In short, the Convert mimics the feel and convenience of your duvet home far better than any sleeping bag and better than most of its competitors in the quilt market, too, and can be converted from quilt to sleeping bag and bag again in a matter of seconds.
Additionally, the Convert comes with a handful of very handy features that make it very user-friendly and a all-round multi-tasker, most notably a full-length zipper, a pad attachment system that lets you cinch down the sides on your sleeping pad on cooler nights, a zippered footbox, easy conversion from quilt to quasi-sleeping bag, and combo-compatibility, meaning it can be zipped together with another Convert quilt when camping with a partner.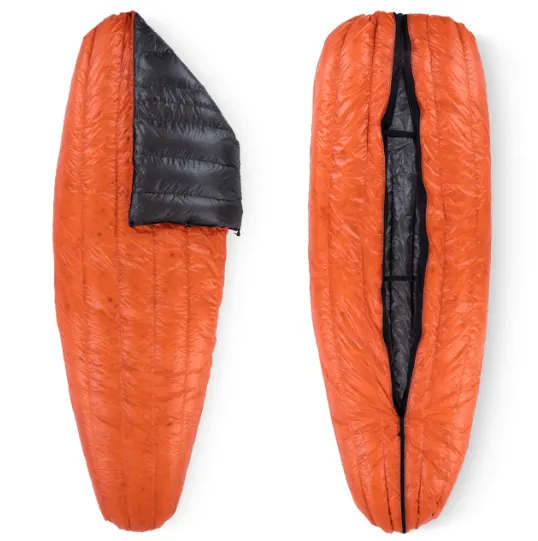 Fill Power and Fill Type
Whichever temp rating you plump for in the Convert, the fill rating is a very (very) healthy 850. Additionally, the down used in the Convert is PFC-free and treated with DownTek, a hydrophobic (water-repellent) product that helps the down resist saturation much longer than regular, untreated down, and also dry out far quicker if it does happen to get wet.
These two features — the high fill power and the water-resistant treatment applied to the down — both account for a large part of the Convert's fairly lofty price tag, but in terms of performance they justify the additional outlay by allowing the Convert to offer an excellent warmth-to-weight ratio and eliminating the age-old problem of down products that is their tendency to saturate very easily and inability to provide insulation when wet.
Temp Rating
The comfort ratings offered in the Convert series correspond to the color of the quilt and, as seen below, cover a wide range of temperatures:
40° — 10D Forest Green exterior, and a 10D Black interior
20° — 10D Navy exterior, and a 10D Charcoal interior
30° — 10D Burnt Orange exterior, and a 10D Charcoal interior
10° — 10D Purple exterior, and a 10D Black interior
BONUS: One factor that makes Enlightened Equipment fairly unique is that they offer you the option of making your own customized quilt, choosing all the specs — temp rating, size, color, fill power — to suit your own needs.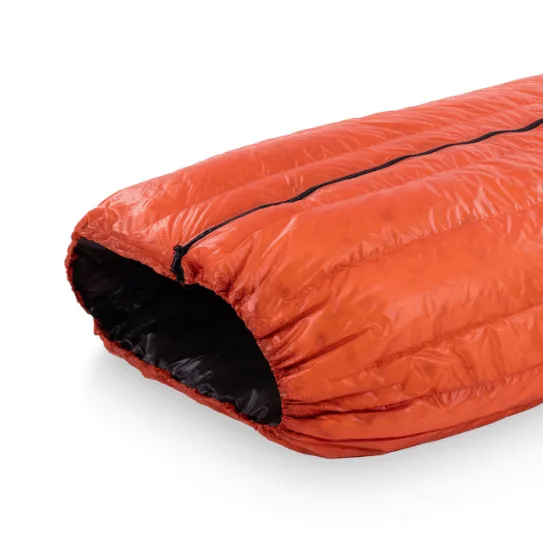 Weight
As mentioned above, one of the primary motivations for choosing a quilt over a standard sleeping bag — other than the "personal preference" factors relating to comfort and versatility — is the potential to shave a healthy number of ounces from your pack weight. The Convert makes the absolute most of that potential, as seen in the weight of the quilts listed by temperature rating below:
40F — 17 oz
30F — 20.26 oz
20F — 23.85 oz
10F — 27.13 oz
To give you some grounds for comparison, the highly popular North Face Inferno 20 weighs in at 2lbs 15 oz, almost double the weight of the Convert 20!
The take home from these figures is that for anyone really looking to eliminate every excess ounce they can from their pack weight, a quilt — and the Convert in particular — is something of a dream come true — very few other quilts or sleeping bags offer the same temp ratings at such a fantastically lightweight.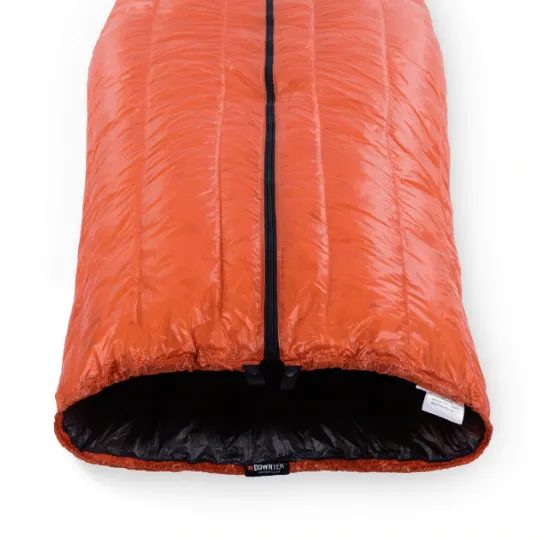 Fabrics and Durability
The material on the Convert is relatively thin (10 deniers) compared to that used on heavier, harder-wearing sleeping bags and quilts. To offer an example, the highly popular Mountain Hardwear HyperLamina Flame uses the far tougher, ripstop 22D Tactel Nylon Dobby in both the inner and outer shell, thereby offering the user far more peace of mind when moving around the tent or packing sharpish objects in their backpack. (It's also worth noting, however, that the HL Flame weighs over a pound more!).
Otherwise, the Convert more than holds its own against its competitors. It uses ethically sourced down from an RDS certified supplier and PFC-free, 850-fill DownTek treated down which helps the down resist moisture and dry out more effectively than untreated down.
Enlightened Equipment Convert FAQs
1. In your opinion, who should choose a quilt over a sleeping bag?
The most obvious answer to this goes as follows: anyone keen to seriously cut down on pack weight, particularly those headed on long thru-treks where every ounce must earn its place in your pack: at only 20 ounces for a 30-degree (F) rated product, a Convert quilt could potentially cut your sleeping system's pack weight in half. In addition to weight considerations, moreover, a quilt like the Convert is likely to appeal to campers looking to replicate the feel and comfort of their duvet back home — compared to a standard sleeping bag, it's less claustrophobic, easier to get into and out of, and thanks to the full-length zip and open foot box is suitable for use in a far wider range of temperatures.
2. Why aren't we all using quilts given the weight savings?
Those who choose a quilt over a traditional sleeping bag, for the most part, do so because of the potential weight savings or on account of comfort issues when using a sleeping bag. Those who have considered both options and ultimately plump for a sleeping bag usually do so on account of a sleeping bag's superior performance in cooler conditions and the ability of a mummy-style bag to retain body heat more effectively, even when you shift around in your sleep. The bottom line here is that in order to offer those highly attractive weight savings quilts sacrifice a significant amount in the way of performance, most notably insulation. If (when?) the quilt-makers ever manage to pull off a product that offers the same lightweight without the associated loss in warmth, then the traditional sleeping bag's days will be numbered!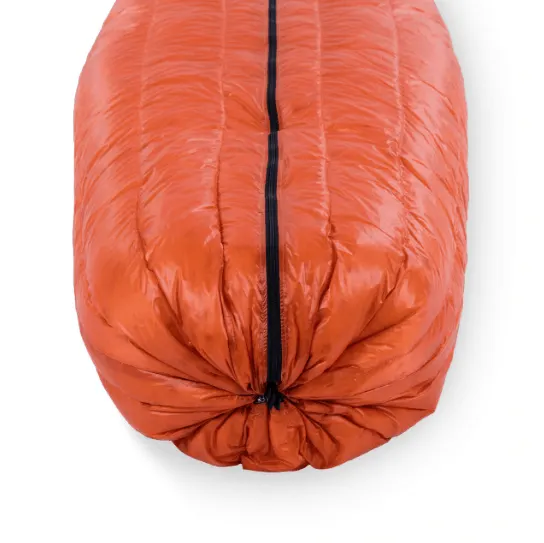 3. How does the Convert compare to other quilts in its performance or price category?
To give a short answer: relatively well. Using one of the Convert's closest competitors — the Sea to Summit Ember Sleeping Quilt — for comparison, we can see that the Convert performs none too shabbily amongst its top-end peers. The Ember, rated to 25-35 degrees Fahrenheit, weighs in at an incredibly light 19 ounces and uses a 15D nylon shell in combination with 750-fill ULTRA-DRY 750+ Loft down, and is also significantly cheaper than the Convert. That said, however, the Ember loses a lot of ground on the Convert on account of its higher temperature rating, ever so slightly poorer warmth-to-weight ratio, and lack of a pad-attachment system to increase versatility.
Enlightened Equipment Convert Pros and Cons
At a glance, the good and the bad of the EE Convert are as follows:
Pros
Incredibly light
Very comfortable
Versatile: can be used in a wide range of temperatures and converts into a sleeping bag in no time
Very well made (despite thinner fabrics)
Uses water-repellent down
Can be connected to another Convert when camping with a partner
Cons
Kinda pricey
10D shell fabric is fairly fragile and will require care when packing and moving around your tent
Doesn't offer the same warmth as a sleeping bag even when the foot box is cinched and the zipper fully closed
No hood
A little draughty in the closure areas (zipper, foot, and neck area) on cooler nights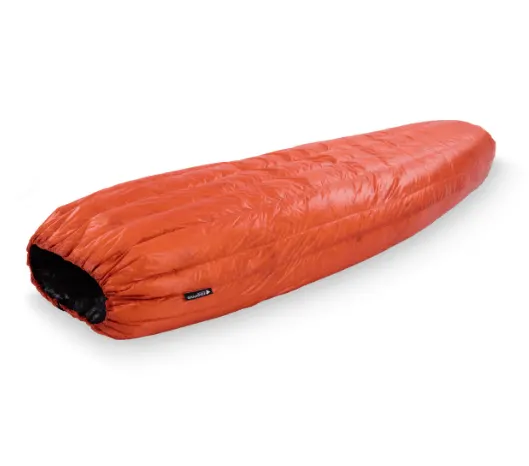 Conclusion: Are We Converted to the Convert?
As much as we hate to sit on the fence, this one's a "yes and no."The EE Convert has distinct advantages over a standard sleeping bag and a quality of build that makes it something of a standout compared to its peers in the camping quilt market, but still has a bit of a question mark hanging over it as regards its performance in cooler temps. In a nutshell, the Convert offers the versatility and less restrictive feel of a quilt while also providing most of the warmth of an out-and-out sleeping bag.
When you expect to be camping in temperatures at least ten degrees above the temperature rating on the quilt, the Convert is ideal — offering comfort when used in "quilt mode" with the added security and peace of mind of having the "sleeping bag mode" at your disposal as a backup if temps happen to drop during the night. Most importantly, the weight savings to be had by opting for the Convert are potentially huge — up to a pound and a half on a traditional sleeping bag with the same temperature rating.
We're getting to the "but"…But, we have to say, in colder conditions, the Convert would not be our first pick, especially if you happen to be a fidgety sleeper or a "cold sleeper". Sure, you can "batten down the hatches" on the Convert by using the full-length zipper or attaching the quilt to your sleeping pad, but even taking these measures a 20-degree rated Convert didn't inspire quite the same confidence as a 20-degree rated sleeping bag in the traditional format, mainly owing to the potential for drafts around the zipper, at the base (where it cinches closed below the feet), and, most notably, around the neck.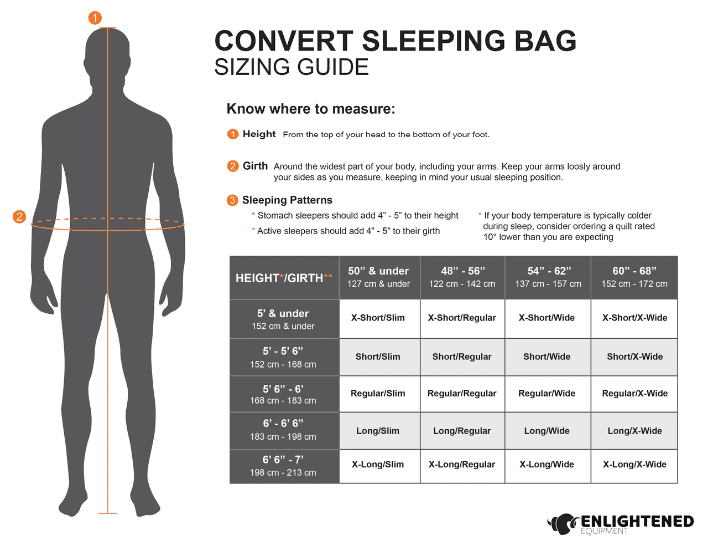 The bottom line?
If you're looking for an ultralight backcountry sleeping system that you're not counting on to see you through bitterly cold temperatures, the Convert is an absolute winner and highly recommendable. If you're an all-weather camper who prioritizes warmth over weight savings and wants a bag that performs to its temperature rating no matter how much you shuffle around during the night, then we'd advise sticking with your tried-and-tested sleeping bag until you get the chance to take a Convert for a trial run in the wild to see how its performance compares when temps are pushing the lower limit on the quilt's rating.
Further read: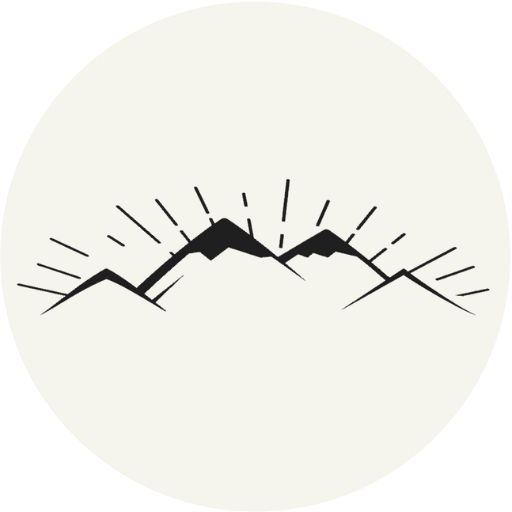 The All-Outdoors Guide team is comprised of enthusiastic experts that enjoy helping others that aspire to be better at outdoor fun. Part of that is making sure you have the right gear and information when it's time to go out and have fun. Some of our team have accomplished amazing feats like climbing 6000 feet to the top of mountains, others have explored every dirt trail they could find and we even have some people that have backpacked solo on various continents. No matter what our readers want to learn and do, our team is here to help them accomplish those goals.