A good night's sleep is always important but even more so when you are outdoors. There is no reason you have to force yourself to sleep on the uncomfortable ground in a mediocre sleeping bag.
In fact, avid campers and backpackers will tell you to really invest in the best sleeping bag you can because it will make all the difference in how you feel the next morning. A sore back or waking up shivering is only going to make you feel irritable, which is going to take away from the fun and adventure of camping.
There are hundreds of really good sleeping bags on the market. Bags that are created by high-end brands that come very highly praised in reviews. Despite these awesome sleeping bags providing a great night's sleep, there seems to be three common heard complaints:
The sleeping bag's material causes it to easily slip off of the sleeping pad, and
The sleeping bag is designed to for sleeping on your back, and
The bag doesn't provide too much or too little warmth
Sierra Designs stepped up to solve these problems by creating their line of Backcountry Beds.
Backcountry Bed Series Details
As the name would suggest, Sierra Design's wanted the line to be as comfortable as possible but also versatile in how you could sleep in them, just like a bed. There are 4 main factors that really set these sleeping bags apart from the competition:
You can sleep on your back, side or stomach
The bags have built-in sleeping pad sleeves
Built-in insulated pockets for arms
Oversized comforters make temperature control easy
More on the features of these sleeping bags will be discussed later.
Another impressive advantage of the Backcountry Bed series is that it doesn't just include 2 or 3 different bags. If you visit the manufacturer website you will find a whopping 15 different sleeping bag options, plus 2 different quilts. The sleeping bags include single and duo options as well as 1.5 to 3 season usability. Women, youth and shorter men will also find that the "Women's" bag will be a perfect fit.
Here is a brief rundown of the sleeping bags in this series:
Backcountry Bed 600
This is one of their most popular lines and even won Editor's Choice Awards from Backpacker and Climbing magazine. This are both 2 and 3 season sleeping bags that comes in single (regular & long) and duo sleeper options plus Women's size option.The 2 season has an EN Comfort/Limit Rating of 37F/27F with the 3 season rated at 28F/17F. Ratings for the women's are 32F/22F for 2 season and 25F/13F for 3 season.
Specs:
30D Poly Ripstop Shell
30D Poly Taffeta Lining
600 Duck DriDown Fill
2 Season single weighs 2lbs 8oz (R) or 2lbs 11oz (L)
2 Season Duo weighs 3lbs 15oz
3 Season single weighs 3lbs 1oz (R) or 3lbs 5oz (L)
Women's 2 season weighs 2lbs 10 oz and 3lbs 3oz for 3 season
Backcountry Bed SYN
The SYN line has 5 bags and uses synthetic fill which makes it less expensive due to the materials. It is also available in single and Duo sleeping options as well as Women's. There are Duo and single bags for 1.5 season sleeping and an additional single bag for 2.5 season use. The 1.5 season bags have an EN Comfort/Limit Rating of 47F/39F while the 2.5 season is rated at 33F/23F. Women's 1.5 season is rated at 40F/31F and the 2.5 season at 29F/18F.
Specs:
Synthetic Poly-Fiber Fill
50D Polyester Ripstop Shell
30D Polyester Taffeta Lining
Weights for the 1.5 season are 2lbs 8oz and 4lbs 4oz (single and Duo)
Weight for the 2.5 season is 3lbs 15oz (R) and 4lbs 6oz (L)
Weight for women's 1.5 is 2lbs 13 oz and 4lbs 4 oz for 2.5 season
Backcountry Bed 800
The 800 line is available as a 2 or 3 season tent, in men's and women's.Like the other bags in the series, the women's 800 is quite a bit warmer. The ratings of the men's 2 season is 38F/29F while the women's is 33F/23F. The 3 season is 31F/20F for men and an impressive 25F/13F for women.
Specs:
20D Nylon Ripstop Shell
20D Nylon Taffeta Lining
800 Duck DriDown Fill
Men's 2 season weighs 2lbs (R) and 2lbs 3oz (L)
Women's 2 season weighs 2lbs 3oz
Men's 3 season weighs 2lbs 8oz (R) and 2lbs 11oz (L)
Women's 3 season weighs 2lbs 10oz
Backcountry Bed Elite 850
The Elite 850 is the lightest bags in the Backcountry Beds line. It is rated as a 2 season bag with an EN Comfort/Limit Rating of 39F/30F. It is ideal for the light backpacker due to its super low weight. Unfortunately, it doesn't come in Women's sizing but the men's Short will probably do as it's the same 5' 8" length as the Women's bags.
Specs:
Weighs 1lb 9oz (S), 1lb 11oz (R) or 1lb 13oz (L)
10D Nylon Ripstop Shell
15D Nylon Taffeta Lining
850 Duck DriDown Fill
Available in Men's Short, Regular and Long length options
All bags in the Backcountry Bed series have a sleeping pad sleeve that will accommodate a single 20" or 25" pad, with the Duo bags have two sleeves, of course. The bags will also accommodate up to a 6' tall man in either of the single or Duo sleepers, but there is a "Long" option in the singles which will give enough room for up to a 6' 6" man.
Why Choose a Backcountry Bed Bag?
These sleeping bags are just incredible. The numerous sizes and fills allow you to choose the perfect one for your climate. Having two or three lengths to choose from, plus women-specific models and couple's sleeping options, means you won't have trouble finding the perfect size for your situation.
Sierra Designs really went all out in terms of high-quality materials and features. Stomach and side sleepers are often left feeling uncomfortable having to sleep on their backs, but these bags eliminate that issue.
Pockets built into the sleeping bag give an extra place for your arms and hands to keep them warm. There is even a self-sealing foot vent so you can keep on your boots or close it up to stop any drafts. The bag is also completely zipperless and the opening is even built in a way that enables you to push out drafts and seal in warmth when entering.
There really aren't any downsides to any of these sleeping bags, except for the price if you are on a strict budget. All of the features and versatility does mean that the bags in the Backcountry Beds line are more expensive than similar 2 or 3 season beds. For that reason, only the very avid campers would probably be interested in these unless you are someone that truly wants the best in comfort and don't have a problem investing.
While some people focus on buying the best tent, don't fall into the trap of putting all your money towards a shelter. A decent or "ok" tent that is waterproof combined with a super comfortable sleeping bag is going to leave you happier than a high-tech tent with a cheap big-box store bag. The Backcountry Bed bags are some of the best out there and won't disappoint.
Further read: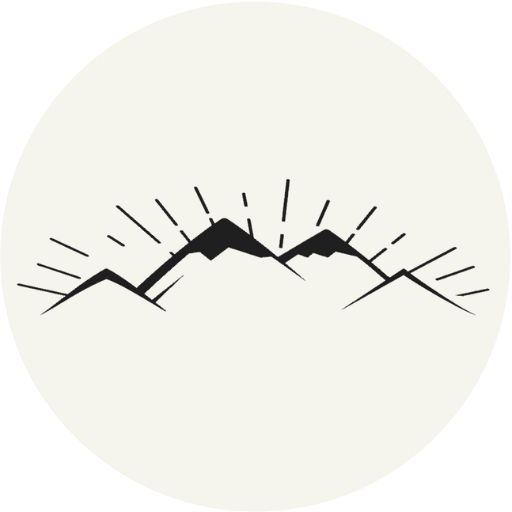 The All-Outdoors Guide team is comprised of enthusiastic experts that enjoy helping others that aspire to be better at outdoor fun. Part of that is making sure you have the right gear and information when it's time to go out and have fun. Some of our team have accomplished amazing feats like climbing 6000 feet to the top of mountains, others have explored every dirt trail they could find and we even have some people that have backpacked solo on various continents. No matter what our readers want to learn and do, our team is here to help them accomplish those goals.